Where To Order Healthy Food 2021: 15 Meal Delivery Services That Will Make Your Life Easier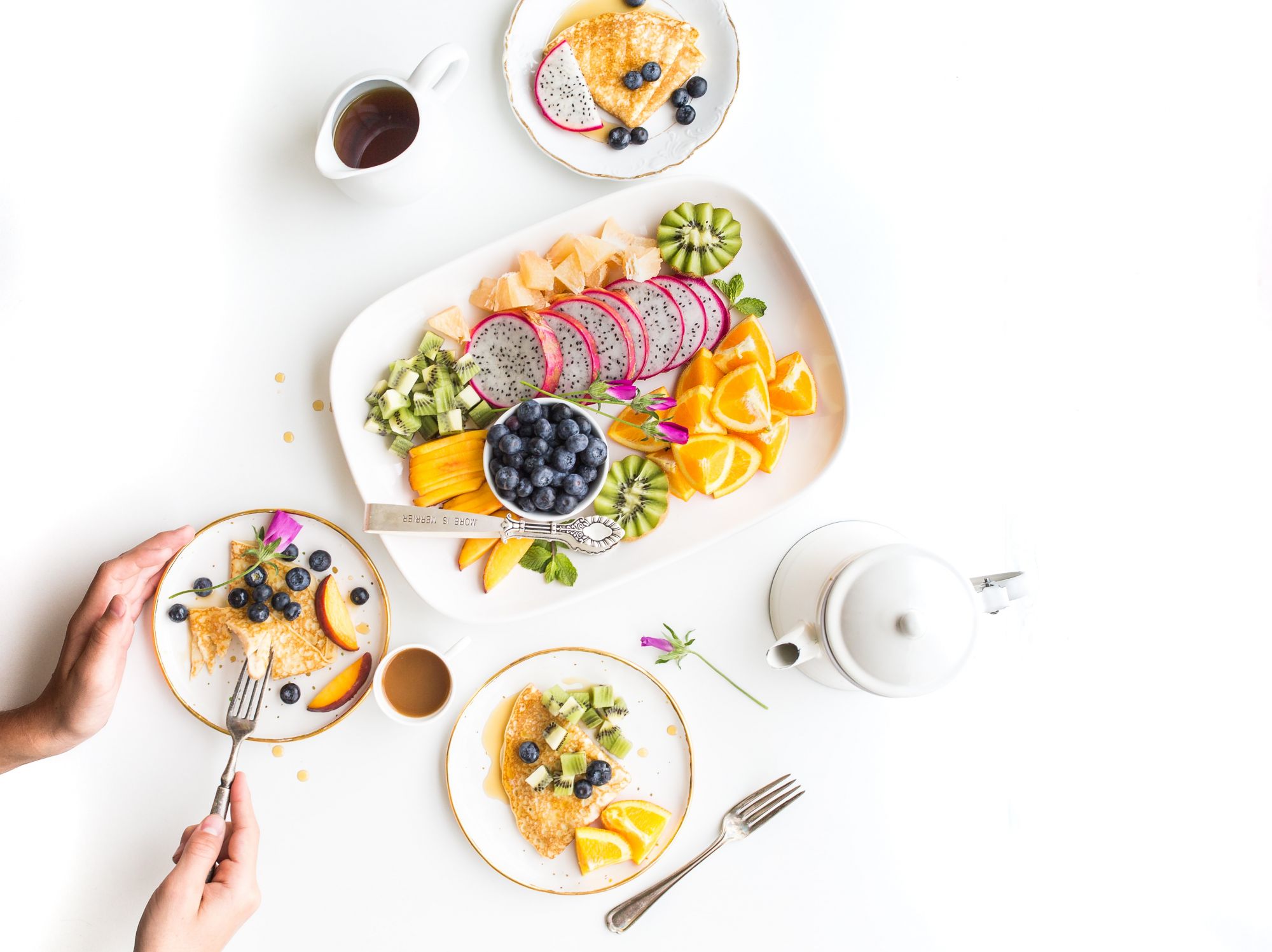 By Ryanne Co
February 11, 2021
Looking to get healthy? Or maybe you're just avoiding having to cook all week? Either way, a good meal delivery service might just be what you need!
There's no excuse to not eat healthy when Manila is brimming with delightful meal delivery services that aim to help you do just that.
If your new year's resolution was to lose weight, gain weight, or eat more vegetables, then we recommend you try these services that promise to deliver fresh, healthy meals straight to your doorstep!
Read also: Meat-Free: Sheraton Manila's S Kitchen Has A New Vegan Menu You'll Love
1/15 Pickle PH
A personal favourite, Pickle PH offers some of Manila's more exciting menu options—and the best part? They put in loads of delightful greens into every meal, be it breakfast, lunch, or dinner. They have three types of meal plans: the Signature, the Lean and Clean, and the Performance. Those looking for flavourful, calorie-counted options can choose the Signature, while dieters looking for macro-balanced meals (who may also have hypertension or diabetes) might prefer the Lean and Clean. Lastly, the Performance plan is best for those with an active lifestyle who want to achieve a "specific body composition" with high-protein, low-carbohydrate food options.
To know more, visit their website.
2/15 Diet Diva
If you're worried about feeling hungry while following a diet plan, look towards Diet Diva's hearty but healthy meals. They offer three different plans to follow: the Signature (calorie counted), the G.Low (low carb, gluten-free, low sugar), and the Lean Machine (high-protein). Diet Diva also offers great customer service and are very responsive to queries and last minute bookings—perfect for indecisive dieters or spontaneous plans.
To know more, visit their website.
3/15 The Sexy Chef
The Sexy Chef has been around for some time, and their success has translated into a successful business and three cookbooks. In other words, you know they're the real deal. People who haven't tried and tested The Sexy Chef method may want to get on board, especially those looking to follow a ketogenic diet, which seems to be the big trend these days. Enjoy delicious servings of sisig, pancakes, pizza and more with their keto meal plan. They also have a completely plant-based diet for vegans, not to mention the classic calorie-counted plans that are perfect for any lifestyle.
To know more, visit their website.
4/15 Dr. Food PH
Love The Aivee Clinic? Then you're in for a treat with Dr. Food, a meal delivery service that offers chef-curated and nutritionist-approved meals brought to you by The Aivee Group. Made with premium ingredients such as fresh dates, alfalfa, quinoa, and salmon, Dr. Food has become a great one-stop-shop for those looking to get healthy while also enjoying flavourful meals from fresh ingredients.
To know more, visit their Instagram account.
5/15 Isabel's
A quick glimpse at Isabel's meal plans will show plenty of vibrant colours—dark greens, reds, and oranges. In other words, they offer a healthy selection of balanced meals that are great for those looking to get the right nutrition. Their subscription plans offer a medley of Isabel's salads and MeatPlant power bowls you can power you through every weekday or every Monday, Wednesday, and Friday. You can customise your plan according to whatever salad or MeatPlant bowl you prefer, making it a fun way to personalise your own menu for the week.
To know more, visit their website.
Read also: 7 Vegan Desserts For The Health Conscious: Where To Buy In Metro Manila
6/15 Yes Plate
Yes Plate's nutritious meals are all about fresh ingredients. As one of the more affordable choices, Yes Plate also enjoys a strong fan base of happy customers looking for quick, straightforward meals that are fresh and calorie-counted. It was founded by 2019 Gen T honouree, Jam Melchor, who also heads the Slow Food Youth Network in the country.
To know more, visit their Instagram.
7/15 Fit Food Manila
What's your fitness goal? That's the only question you need to ask yourself when ordering from Fit Food Manila. They offer a wide range of menu options for people looking to try keto, lower their cholesterol, go vegetarian, and more. Not only that but they also have a Grocer section, where people can look for healthy frozen foods (such as cauliflower rice and mushroom sisig) they can eat at their leisure.
To know more, visit their website.
8/15 Ketogenic Diet PH
The ketogenic diet has truly taken over all our meals, and no one does it better than its namesake delivery service, Ketogenic Diet PH. Made with rich ingredients, but without any of the guilt, Ketogenic Diet PH offers clients flavourful international foods such as okonomiyaki, pad thai, pork au poivre, and more. Each day will surely excite you as you dig into breakfast, lunch, or dinner with thoughtfully prepared meals all throughout.
To know more, visit their Instagram.
9/15 Fit Kitchen PH
Fit Kitchen PH boasts a prominent roster of clients—from actors and actresses to beauty queens and athletes. It's no wonder why, their innovative menus also include a special option for the pregnant and elderly. Plus, their themed offerings—per country per day—assures diners that whatever they get will be an exciting (yet healthy) take on classic favourites or comfort food.
To know more, visit their website.
Read also: Trying To Get In On Vegenuary? Here Are Some Vegan Alternatives To Cupboard Staples You May Need
10/15 Paleo Manila
If you're looking to try the paleo diet, consider Paleo Manila's meal plan. They remove all processed ingredients to only focus on whole, all-natural ingredients. They also have other diet plans that are specifically tailored to pre-existing medical conditions such as diabetes or hypertension, not to mention keto and other customisable menus for food sensitivities or allergies. Try Paleo Manila's "nutrition therapy" today and see if you don't feel lighter, better, and all-around healthier after a week!
To know more, visit their website.
11/15 Fitness Gourmet PH
While most meal deliveries focus on bringing you fresh food from Mondays through Fridays, Fitness Gourmet dedicates itself to serving up grub seven days a week. Those with the busiest of schedules may benefit from their delicious meals that include choices like matcha mochi, sesame chicken and chickpea bowl, beef vindaloo, and more. The best part? They tailor their meals to many different kinds of lifestyles, including a PCOS-restricted diet, and even low-sodium, and low-acid plans!
To know more, visit their Instagram.
12/15 V Kitchen
Is veganism the way to go? These days, it's definitely a path to consider, especially with V Kitchen. This delivery service focuses on bringing chef-curated and nutritionist-approved vegan meals to your doorstep. Most of the ingredients are also locally sourced from farmers in the Philippines to ensure freshness with every bite. Enjoy guiltless indulgence with foods such as Manchurian banana blossoms, baked mushrooms, cacao pudding and more!
To know more, visit their Instagram.
13/15 Ketos of Manila
Perhaps the best part of ordering food from Ketos of Manila is knowing that none of it is boring or even close to the usual. Berry trifles, handmade ravioli, and Zataar chicken are just some of the intricately prepared foods waiting to be delivered to your doorstep. Those who prefer low-carb options may also veer away from keto and focus on that instead, with choices of 800kcal, 1200kcal, and 1800kcal meal plans.
To know more, visit their website.
14/15 The Hearty Grub
The Hearty Grub slots fill up fast and it's no wonder: their meals are as delicious as they sound, with offerings such as loco moco, okonomiyaki, and tantanmen ramen on every week. They also have a menu for pescatarians, not to mention a plan specifically for lactating mothers. Many of their loyal customers also look forward to their staple pancakes that come once a week during breakfast, be it the matcha flavour, choco banana, red velvet, or more.
To know more, visit their Instagram.
15/15 M Healthline by Margarita Forés
Obsessed with food by Margarita Forés? We all are, which is why we love M Healthline, her meal delivery service that features fresh organic ingredients and indulgent yet guilt-free offerings. Using a variety of fresh vegetables, nuts, and lean meats and legumes, chef Forés transforms your usual meals into healthier alternatives sure to make your mouth water. Her team works with clients individually for personal consultations.
To know more, contact +63 917 629 8448.