An Epicurean's Map of the Philippines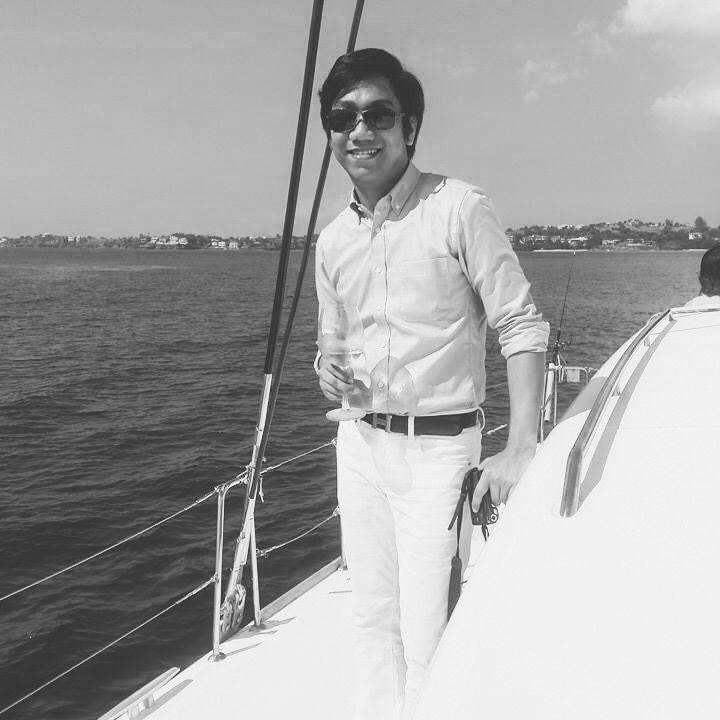 By Franz Sorilla IV
March 05, 2018
Eating is definitely "more fun in the Philippines". One will never get tired of exploring the unique flavours of the country—with its plethora of dishes ranging from those of Austronesian origin to Indo-Malay up to the modern-day usuals with Western influences.
We take you on a journey from north to south and help you discover unique must-try Filipino dishes and its origins.
Additional words and research by Jenny Mendizabal and Sharmaine Uy
Cordillera Administrative Region
Well known for its rice terraces and breathtaking mountain ranges, the region is haven for dishes of gamey meat and heirloom rice. With tribal societies still thriving in most parts of the provinces, the hunting and dining culture of the people continue to be passed on from generation to generation despite the threats of modern digital technology.
Besides its famous Arabic coffee and pinikpikan (chicken dish), another must-try dish in the northern ends of the country is etag. It is a flavourful smoked or sun-dried salted pork that is famous in Benguet and Mountain Province. A slab of a big slice of pork is cured in salt for about a week then air-dried under the sun or smoked for several weeks. Igorots prefer using wood from alnos tree as it would emit pleasant smoke and add aromatic smoky flavour to the meat. Etag has to be consumed after a week of drying or smoking to prevent infestation of flies and their maggots.
Region I (Ilocos Region)
Home to many World Heritage UNESCO sites as well as several National Historical Landmarks, the Ilocos region is also famous for its delicious and at the same time exotic dishes. Being in the northwestern part of the country facing the sea and other neighboring countries, its amazing local cuisine is a by-product of centuries of trade relations between Asia and the Americas.
Pinakbet, empanada, longganisa, dinuguan—the region has a number of dishes that have gained popularity all throughout the country and became staples in Filipino families' dining tables. But the dish that will affirm your visit in Ilocos is bagnet. This pork belly deep fried in its own fat then dried up and fried again—the whole process repeated over and over until maximum crispiness is achieved—has been a top favourite among Filipinos.
Region II (Cagayan Valley)
Cagayan Valley annually records the hottest temperature in the country but tourists are heedless to the blazing heat and still wander its vast corn plantations, sprawling cave systems and impeccable beaches and islands—most especially, Batanes.
But the region's signature dish is hailed from Cagayan itself, the pancit batil patung. Through the traders and migrants from China and other East Asian countries, noodles was introduced in the Philippines. Pancit or stir-fried noodles was a result of inculturation of this foreign dish and eventually had numerous varieties. Pancit batil patung is a unique version of the dish as the noodles is separated from the ingredients, which is placed on top (patung in Filipino).
Region III (Central Luzon)
Hailed as the country's "rice granary" due to the endless stretches of rice fields in the region, Central Luzon is also the "culinary capital of the Philippines" due to its people's gastronomic expertise and its local cuisine's grandness and impressiveness in terms of ingredients.
There are a lot of Bulaqueño and Capampangan specialities however, Aling Lucing's signature sisig is still the undisputed champion. Although it is just a hole-in-the-wall dining establishment, Aling Lucing's is already an institution in the Filipino culinary scene due to her reinvention of this classic pig head dish, which dates back to the Spanish times. Today, people refer to it as the original recipe as it is how we know sisig today.
Region IV-A (CALABARZON)
On the southern edges of the Sierra Madre mountain range lies the provinces of Cavite, Laguna, Batangas, Rizal, and Quezon. The region's rich biodiversity makes it a great source of agricultural and aquatic goods.
During its colourful fiestas, the tables are filled with sumptuous spreads of longganisa, oysters, pancit habhab, and fine quality harvests of pineapples, watermelons, and other fruits and vegetables. But what truly stands out in the region is its signature bulalo. As a major producer of beef, this particular beef soup is a classic favourite due to its rich flavour achieved from boiled, rendered-down fat and cartilage—perfect for Tagaytay's cool evenings.
Region IV-B (MIMAROPA)
Southern Luzon is composed of a group of island provinces namely Mindoro, Marinduque, Romblon, and Palawan. With its rich marine biodiversity, the local cuisine highlights seafood and other tropical dishes from freshwater resources.
What's not to miss in this region is tamilok, which is also called as shipworm (even though it's not really a worm). This worm-like meat of a particular kind of saltwater bivalve mollusk is prepared ceviche-style. It is very popular in Palawan alongside the expensive nido soup, which is made out of saliva nests of cave swifts teeming in the high cave walls of El Nido.
Region V (Bicol Region)
For someone who's looking for spicy Filipino dishes, there's no other place to go to than Bicol. Besides the ever-beautiful Mayon volcano, the heat is on in this region with its love for spices and chillis.
There are a lot of well-known dishes from Bicol, perhaps the most famous is the Bicol Express named after the train that travels from there to Manila and back. But another local dish worth trying is laing, made out of dried taro leaves cooked with coconut milk, pork and shrimp meat, and siling labuyo (Thai chilli).
Region VI (Western Visayas)
Ilonggo cuisine is widely consumed not only in Western Visayas but also throughout the Philippines. The region's historic sites and amazing natural wonders are not only what tourists have in mind when visiting but also where to get the best version of its signature dishes.
One particular dish that has sparked debates among many gourmands is La Paz district's best Batchoy. It is a noodle soup made with pork offal, crushed pork cracklings, chicken stock, and beef loin. Its origins and where to have the best version have befuddled many for the longest time. Even so, it is best to have it in Iloilo—served hot and full of ingredients.
Region VII (Central Visayas)
Home of Cebu the Queen City of the South, the mystical island of Siquijor, and the Philippines' "jewel" Bohol, this region is a popular destination of tourists foreign and locals alike due to its solid beauty and natural wonders.
Literally the heart of the Philippines, Central Visayas' local cuisine is not for the fainthearted. Besides its gigantic prawns, squid, and fish, it is also well-known for lechon. This roasted suckling pig is famous all over the country and has been a staple either in various festivities and intimate gatherings.
Region VIII (Eastern Visayas)
The home of the Waray, Eastern Visayas, is known for its geological wonders and a destination for marine adventures. Although coconut is abundant in the whole country, this region also has an affinity to coconut-based dishes like the Bicol region.
Among its many popular delicacies is binagol, which is made out of a root crop called Taiyan, coconut milk, and sugar and is indigenous in the town of Dagami, Leyte.
Region IX (Zamboanga Peninsula)
Looking for a memorable seafood dining experience? Look no further as Zamboanga is the destination for you! Indulge yourself in a shell-cracking feast with Zamboanga Peninsula's famous curacha (deep sea) crabs. This Chavacano delicacy is best devoured with alavar sauce, which is an absolute crowd favorite from seafood institution Alavar Restaurant. Not a big fan of seafood? Zamboangueños got your back with their tiula itum, a beef and goat stew drenched in black roasted coconut broth. They also have their own version of the Thai staple satay with their satti, a halal-certified dish made with chicken, beef, and cubed rice dipped in special satti sauce.
Cap off the hearty meal with knickerbocker, the region's take on halo-halo. The dish is a medley of fresh fruits, gelatin, sweetened milk, shaved ice, and a generous amount of strawberry ice cream. It is like a fantasy dessert you never knew existed!
Region X (Northern Mindanao)
Notable for being the event grounds of various festivities, such as the annual Lanzones Festival, Northern Mindanao's food offerings are as colorful as their tradition. Let the gastronomic adventure commence with a bowl of surol, a dish made with native chicken, ginger, spring onions, garlic, chili, and coconut milk.
Satisfy your sweet tooth with kiping, a thin cassava wafer drizzled with sinful latik (caramelized coconut). Also, it doesn't hurt to get a scoop or two of lanzones ice cream, a decadent fusion of milk and sweet lanzones. We dare you to dunk your kiping in lanzones ice cream. There's nothing more Filipino than that!
Region XI (Davao Region)
Aside from being a home to the picturesque Mt. Apo and a sanctuary to the Philippine eagle, the Davao region is also commonly associated with sinugbang, sinuglaw, sutokil and durian.
Sinugbang is straightforward as it gets. It is basically grilled meat or fish. Throw in some raw fish and vinegar and you have sinuglaw. Sinuglaw is a portmanteau of kinilaw, which means marinade, and sugba, which means grilled. Put soup on the side, now it is called sutokil. Sutokil is a grilled meat, fish soup, and kinilaw married together into one meal. Durian is also a must-try, but if you could not take the smell, durian candies can be a good alternative.
Region XII (SOCCSKARGEN)
SOCCSKARGEN is named after the region's four provinces: South Cotabato, Cotabato City, North Cotabato, Sultan Kudarat, Sarangani, and General Santos City, which is known as the country's Tuna Capital. Having such distinction means that you cannot leave GenSan without having a plate of grilled tuna and white rice.
Complete your boodle fight with héklafak, a T'boli traditional dish. To create this delicacy, a whole native chicken is smothered in butter and roasted to perfection. One of the most popular snack in the region is tinagtag, a taco-shaped snack made of finely ground rice, sugar, and water.
Region XIII (Caraga)
A beautiful gem in the south, the region of CARAGA boasts impressive landscapes and seascapes. The marshlands of Agusan, rolling waves of Siargao, lakes and waterfalls, are just some of the region's must-see spots especially for the daredevil adventurers. Indeed, it is a perfect place for tourists seeking for the fire deep within their souls as it lives up to its name's etymology, "spirit of soul".
Adobo connoisseurs should not miss adobong sahang, which is sea snail cooked in vinegar, soy sauce, black pepper, and red bell pepper.
Autonomous Region of Muslim Mindanao
Now we're down to the southernmost tip of the archipelago: Basilan, Lanao Del Sur, Maguindanao, and the unspoilt islands of Sulu and Tawi-Tawi. With its rich Islamic culture, stepping into this region seems like being in a totally diferrent country. However, its people and its customs are undeniably Filipino.
Just like in any other region in the country, the locals have a knack for banana leaf-wrapped dishes. One particular dish that exhibits the region's distinct yet familiar taste is pastil, a dish made with sautéed chicken with rice wrapped in banana leaves.