7 Ancestral Homes and Heritage Buildings in the Philippines Turned Into Beautiful Dining Spots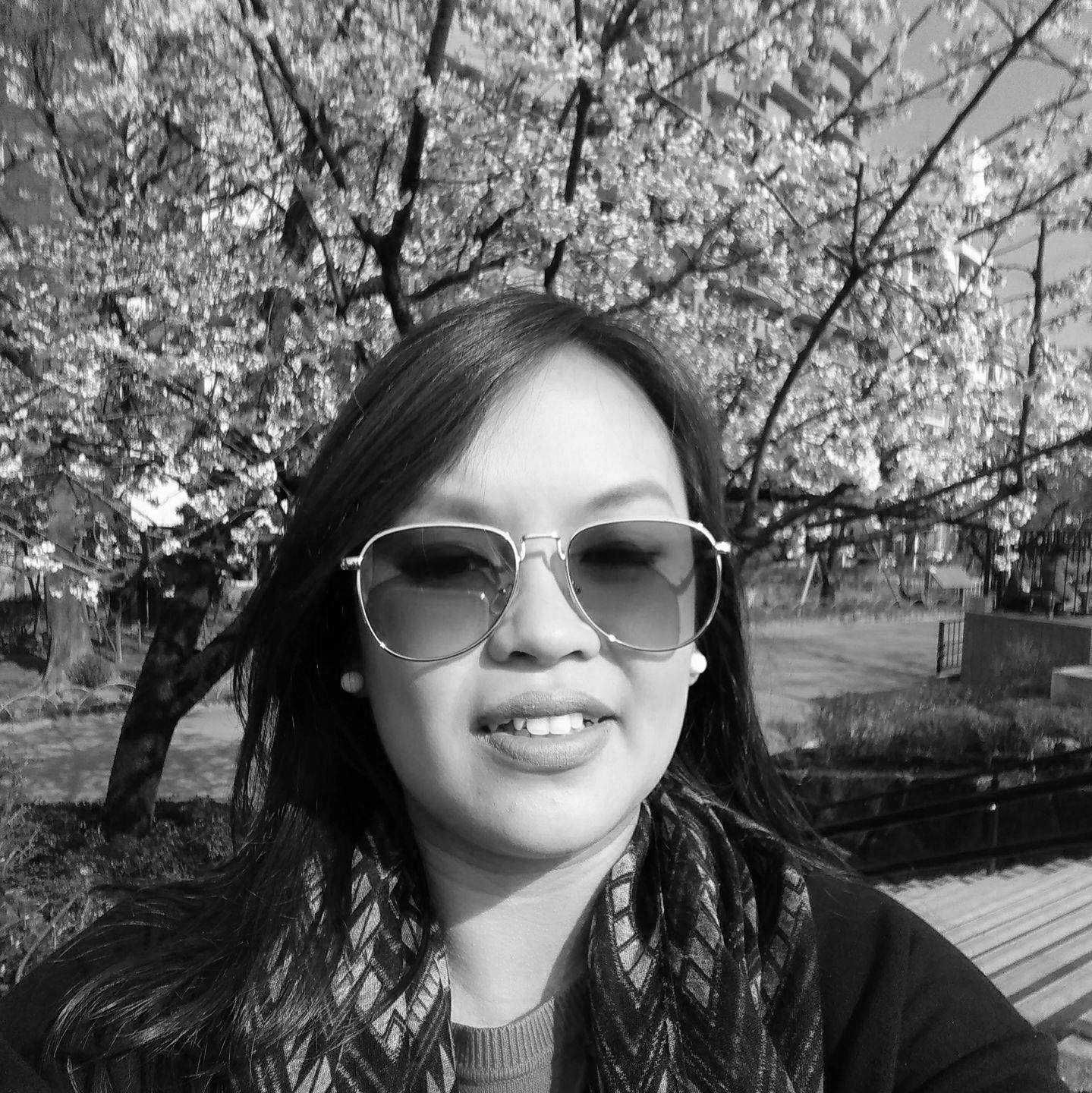 By Maritess Garcia Reyes
March 18, 2020
Turn back time and indulge your senses with these charming ancestral homes and heritage buildings that have been turned into beautiful dining spots
This feature story was originally published in the Best Restaurants Guide January 2020 issue of Tatler Philippines
The Philippine dining scene is as vibrant as its vivid past. And while foreign influences have made changes to Filipino cuisine and the way we look at food nowadays, there are still places where one can not only savour the flavours of dishes passed on through the generations, but also appreciate the stories behind each and every wall or room of the family who owns it, or of the place where it stands. We went around the metro and beyond in search for these historic properties and family homes that are now open for everyone to dine in and enjoy.
1/7 Purple Yam
THE PLACE: On the corner of Julio Nakpil and Jorge Bacobo Streets in Malate, Manila lies the decades-old home of the Besa family. In existence since 1949, one must not be deceived by its unassuming façade: tucked inside is a rustic by-reservation dining space run by now New York-based Amy Besa and chef Romy Dorotan. The house was rebuilt four years after it was bombed during liberation, and was masterfully transformed into a private dining space in late 2013 to mid 2014 by the architect Lara Fernandez-Barrios.
THE FOOD: Amy is one of the advocates of promoting Filipino cuisine globally and at Purple Yam, she does this by curating sustainable ingredients locally from suppliers who share the same passion for producing chemical—free artisanal kitchen products. The menu at Purple Yam revolves around ingredients she and her culinary team helmed by chef Rap Cristobal are able to source, with focus on the cooking methods and dishes from the different regions of the Philippines. Here, you can savour one of Mindanao's iconic local dishes—piyanggang manuk—which is chicken braised in coconut milk and pamapa itum (coconut ash) or their creative version of sinigang using pinipig-crusted grouper bathed in sour guava-calamansi broth. Luscious desserts such as chocolate banana (using bulkan banana from Zambales and 85% dark chocolate from Davao) and home-made champoy ice cream are sure to blow your mind.
THE EXPERIENCE: Since it's strictly by reservation, guests can expect an intimate, all-out reimagined Filipino dining experience. Diners are welcomed to the cosy dining area dotted by well-preserved family memorabilia and artworks by National Artist for Visual Arts, Botong Francisco. "We want our diners to be awed by the great resources the Philippines has; at how rich our culinary traditions are, and how much we still have to discover what our environment can offer us in terms of cuisine and healing," says Amy.
2/7 Casa Roces
THE PLACE: Nestled in the heart of San Miguel, Manila, this 1930s home of the Roces clan saw its glory days during the Commonwealth era. Today, it operates as a full-service restaurant and café that serves Filipino and Spanish dishes derived from recipes that have been passed on through the years. Directly fronting the Malacañang Palace, Casa Roces relives the past with original machuca tile floors, old furniture, and a gallery of printouts from Chino Roces' newspapers, La Vanguardia and The Manila Times, still intact.
THE FOOD: From their grandmother's lengua recipe to their uncle's homemade chorizo, one is sure to have an indulgent meal within the walls that was once a witness to the Commonwealth era. While most of the original menu offerings are still being served to this day, the team behind Casa Roces constantly introduce new, innovative dishes. For instance, the family traditionally eats kare-kare with adobo, so Casa Roces created their version of kare-kare risotto with adobo sa puti.
THE EXPERIENCE: The restaurant and café is open to walk-in guests, and private rooms are open for exclusive functions. There is an intimate room for two and a more expansive one for bigger, yet very close-knit events. "Dining here makes one feel like they are a welcomed guest of our family," says Mercedes Roces Prieto, owner of Casa Roces.
3/7 Palacio de Memoria
THE PLACE: Built before the war in the '20s, the then Villaroman Mansion on Dewey Boulevard (now Roxas Boulevard) has been transformed into a stunning seven-storey property by sisters Camille and Angelique Lhuillier. "In the beginning, we did a complete conservation of its cultural and architectural form. We found out that many of the house's interesting features are attributed to Juan Nakpil," shares Camille. Under its new owners, The Palacio consists of Casa de Memoria (the family's auction business), Rue Angelique (their retail arm), and is expanding to include new venue spaces like the Mosphil Lounge, a renovated DC10 aircraft that is perfect for cocktails.
THE FOOD: Palacio de Memoria is open to private functions and in-house cultural events, which feature educational tours, seminars, and gallery showings. While it does not have its own restaurant, there are accredited caterers who can take care of your food and beverage requirements.
THE EXPERIENCE: The mansion sets the tone for refined, lavish socials reminiscent of the celebrations illustrious families of past generations would host—elegant and classy. "The Palacio lets one celebrate milestones in tasteful, old world elegance," concludes Camille. At Palacio de Memoria, timeless beauty beckons.
4/7 Las Casas, Quezon City
THE PLACE: Sitting atop San Francisco del Monte's highest point is a 1,500-square-metre property, Las Casas Quezon City. Dating back to 1963, the main house, Casa Juico, designed by the National Artist for Architecture, Pablo Antonio Snr, was once home to the affluent Juico family. Its original owners, the late Felipe Juico, who pioneered the travel agency business in the Philippines earning him the title "Dean of Philippine Tourism," along with his wife, Maria "Lily" Ella, and their six children resided here for more than 50 years. Today, the property is owned by the Acuzar family (of Las Casas Filipinas de Acuzar fame), who painstakingly restored and turned it into an events venue, which includes Las Casas Manila by Margarita Forés, a dining spot helmed by the award-winning chef. Its interiors and gardens were revamped while the dining room, pool, and structure of the house were retained.
THE FOOD: While open to walk-ins, calling ahead of time to reserve a table is highly recommended as seating is limited. Guests can savour quintessential Spanish favourites by chef Margarita such as gambas a la gabardina, beef tenderloin salpicao, callos, and her award-winning popular dessert, tres leches. Las Casas Manila by Margarita Forés is also open to events and socials, big or small.
THE EXPERIENCE: One could easily sense the nostalgia that radiates from every wall of the home. In every corner, there is a valuable piece of art or personal collections that bore witness to the Juico family's glorious past. Dining here is like paying a visit to your grandparents' home.
5/7 Pio's Kitchen
THE PLACE: Built in 1956, this residence on the corner of Scout Reyes and Scout Fuentebella in Quezon City, which used to be the home of the Makabali family, is now a private catering venue helmed by one of the Makabali descendants, Chin Gallegos-Bagis. Chin and her husband took over the property following her grandmother's demise in 2012. "The family of our grandparents, at that time, was considering to have the house rented out. A blessing, the family discussed the possibility of my husband and I taking over the place. They knew of my small catering business and with their generous hearts, they offered it to us. We took over and restored the place since then," shares Chin. The restoration took one room at a time, and lasted for three years. Today, the impeccably white interiors make for a bright and airy backdrop to intimate private functions.
THE FOOD: Generous portions of beautifully-plated comfort food like the house speciality, paella, are always a hit among its patrons. Other crowd favourites include Lola Badi's callos, lengua con funghi, tropical chicken casserole, and Palabok Especial, a recipe of her mum, which highlights heaping nine different toppings atop a special seafood atchuete sauce poured over rice noodles.
THE EXPERIENCE: Set in a cosy home, the owners want the guests to feel as welcome and as comfortable as possible. "All our events are personalised. My husband and I are present at each event to ensure that service goes smooth and all details are handled. We prepare the whole event for you—from the food and beverages to the elegant tablescapes. Our goal each time is that each person who goes through our doors leaves satisfied at every level. No one leaves hungry and unhappy," Chin muses.
6/7 Prado Farms
THE PLACE: Acquired by couple Amada and Victor Gutierrez in the '70s, this sugar plantation-turned eco-farm lets one experience being a haciendero or haciendera for a day. The expansive estate included a warehouse for the family's department store business, which unfortunately burnt down. After the massive fire, the matriarch decided to build a retreat house and a chapel on the site. Eventually, family and friends started inquiring about staying at the property, which then led to the idea of opening it to the public as an eco farm resort.
THE FOOD: Situated in Pampanga, the country's culinary capital, Prado farms expectedly conducts a symphony of delightful and exotic Capampangan cuisine—from breakfast, lunch, merienda, to dinner. Their typical minindal (merienda) platter includes their signature Prado tsokolate eh (derived from their mother's recipe of cacao beans and native peanuts painstakingly roasted in a wok to a burnt French roast consistency and ground to a fine paste, which is then simmered on low fire for an hour) with pinipig and crispy fried suman; pistou (omelette with sautéed potatoes, tomatoes, and a little ground pork) topped with Guagua longganisa; kesong puti with Apung Diung's mini pan de sal. The family advocates sustainable farming so every ingredient used in the dishes is guaranteed fresh from their own backyard, pork included.
THE EXPERIENCE: Prado Farms' signature Hacienda Day Tour highlights curated farm-to-table, slow food, and café specialities served in key locations within the sprawling farm estate. This allows guests to embark on rejuvenating meditative walks.
7/7 1919 Grand Café
THE PLACE: Built from 1919 to 1922, it was previously the Hong Kong and Shanghai Banking Corporation (HSBC) headquarters—one of the first foreign banks in the Philippines—on Juan Luna Street in Binondo, Manila. Records say that the historic century-old building is where the Biak na Bato settlement money was deposited. When HSBC eventually vacated and sold the property, its current owners revamped it to include a modern café on the ground floor. The Neo-classical façade was retained, as well as the 23-foot-high ceiling, old flooring, intricate iron grill windows, and detailed stonework of the interiors. The original bank vault was transformed into a private function room.
THE FOOD: While heirloom dishes are commonly served in heritage dining spaces, at 1919 Grand Café, the menu is designed to cater to a wide variety of diners, both locals and tourists alike. The menu spans Filipino, Chinese, American, and Italian cuisines, complete with freshly baked cakes and pastries and their signature home-roasted coffee. Bestsellers include the melt-in-your-mouth Wagyu steak, fall-off-the-bone baby back ribs, and the simple yet decadent four-cheese pizza.
THE EXPERIENCE: Striking a bold contrast with the bustling streets of Binondo, this fine dining café truly reflects the grandeur of Old Manila. While renovated to adapt to the present day, the café gives a glimpse of the past with the original elements beautifully restored, while providing modern comforts. The menu, much like the place, is a grand fusion of old and new.