Chef's Table: With Jordy Navarra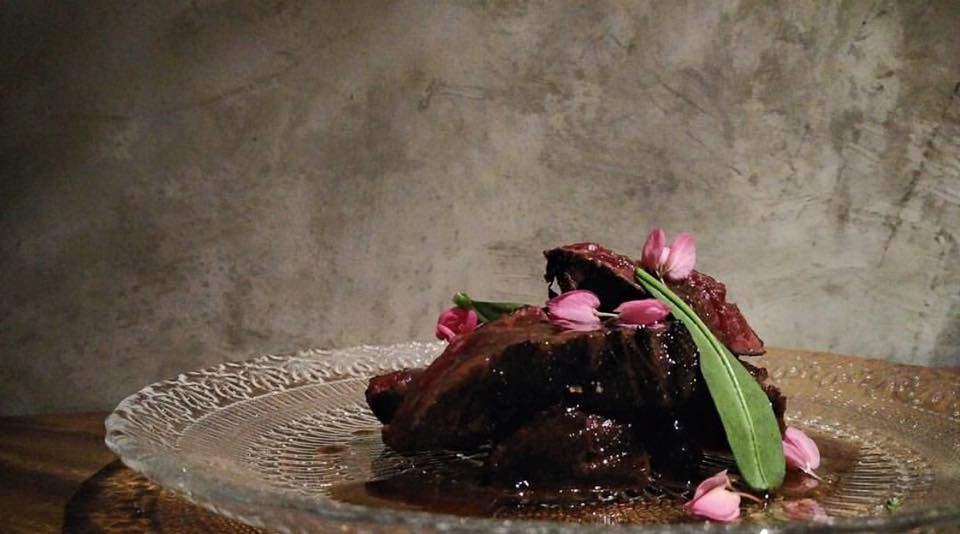 From the kitchens of London to being Back In Manila, Chef Jordy Navarra shares his insights on the culinary scene and what to expect at Toyo Eatery
Chef Jordy Navarra has had his share of challenges and highlights. From London, Hong Kong, and, now, back in The Philippines, he's made his mark and evolved his craft to have his dishes named as one of the country's best. With the rising popularity of his latest venture, Toyo Eatery, we caught up with the chef to pick his brain.
Philippine Tatler: How do you describe your style of cooking and how did this evolve?
Jordy Navarra: Our style of cooking is based on the flavours of the Philippines. Trying to use the ingredients to the best we can and making sure that they are the star of each dish. We like to take a raw and natural approach on how we cook things. With that in mind, we like to play around with [different] techniques and traditions as well as flavours in the Philippines.
PT: How does Toyo fit in with your above stated philosophy?
JN: They are very much one and the same. I feel like Toyo is an extension of the ideas of cooking we've been trying to do. I guess Toyo is actually the exact space where we try and execute the thoughts and ideas behind the food we actually make.
PT: What is the most challenging meal you have had to prepare?
JN: I think every meal is challenging. I mean like the thing with cooking and restaurants is that there is always something that can happen. There is always something that you didn't plan for or maybe like an allergy that you weren't expecting. I think the key with like making sure that you can cook properly is making sure that you are very much prepared for most of these things. And they still happen. The most challenging thing is keeping that level of consistency everyday. It's not a specific moment in time that is challenging but the constant day to day that is challenging.
PT: Who would you like to cook for and what would you serve?
JN: I'd be curious like what Pope Francis likes. I'd like to see how he takes the food. I'd do what we do and be curious to see what he thinks about it.
PT: What is your idea of comfort food?
JN: I think most things from the grill. Growing up, it was about like during family gatherings and there's fun festive food, and the food I most enjoyed was when the guy outside is grilling food. There's something very relaxing in that setting when we're eating food from the grill.
PT: Do you cook for yourself? Why or why not?
JN: Most of the time, no. There's something when I cook that I don't feel like eating it. I don't know why.
PT: Where do you see the Filipino culinary scene in a couple of years? Are you happy with its progress?
JN: I think we've come a long way. The restaurant scene here in the Philippines, if you compare it to like 3 to 5 years ago, there's so many concepts and the product is so much better, and the ingredients are so much better. I think it's exciting. We can see how in a short period of time how much the scene has changed. I'm looking forward, if we keep continuing to progress collectively, the collective level of the industry has gotten higher. I think it's great for the Philippines and Filipinos in general.