Chef's Table: With Gastón Riveira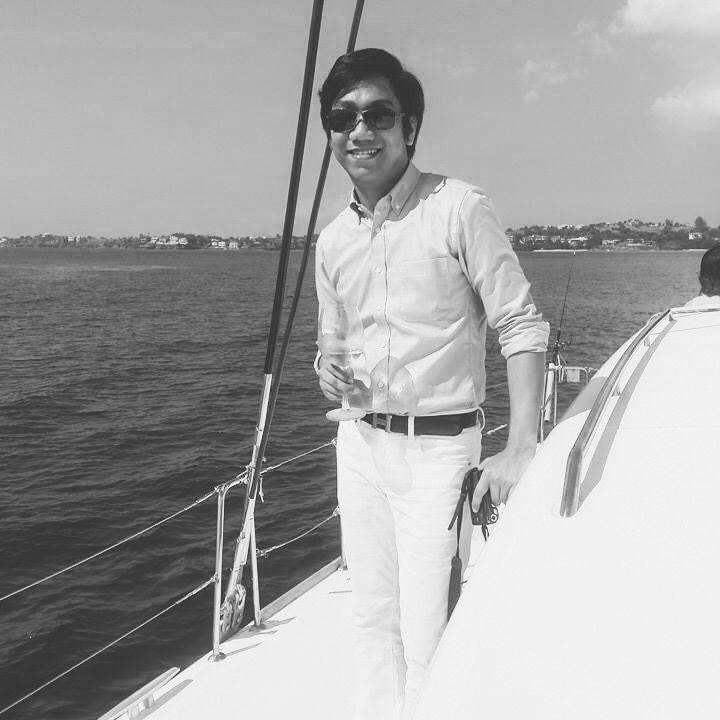 By Franz Sorilla IV
March 14, 2019
From his recent trip in Manila to grace the opening of the latest branch of La Cabrera, Chef Gastón Riveira shared some personal thoughts and culinary secrets.
At 13, Gaston humbly started as a dishwasher in a restaurant in Buenos Aires. All because his father had the idea of letting him work as a dishwasher for him to regret his dream of becoming a chef and become a lawyer instead. But Gaston's early childhood was all about cooking, a penchance that he got from his grandparents.
Nevertheless he still pursued studying cooking after he finished secondary school. He entered the school of Alicia Berger and in parallel worked in different restaurants and hotels. Then he traveled to Europe, studied in Lenotre, France, and did internships in Italy, London and San Pablo, and with Alex Atala, in Brazil.
Until in 2002, in the midst of the social economic crisis in the country, he decided to set up a grill. "Meat is the national ingredient, what everyone likes," he says. "I wanted it [the grill] to be an impeccable place where all the world could eat well and have a better time. I knew that for it to work, I had to have a good team and I, to be present, because a restaurant can not be operated by remote control."
T.Dining: What inspires you both in and out of the kitchen?
Gastón Riveira: The most important thing is the passion I have for food
T.Dining: What do you cook for yourself when you are at home?
GR: I like to go to a market that I have near my house and I look for the fresh fish of the day and I do it with grilled vegetables with wok or steam
T.Dining: What challenges have you encountered in the F&B industry that have made an impact on you?
GR: Maintain excellence in the menu, environment and service, despite economic changes and other circumstances
T.Dining: How do you see Argentinian cuisine evolving over the next few years?
GR: There are very good chefs luckily with great ideas. Sometimes all the products do not arrive, but the Argentine cook is very well trained technically and the most important thing that a cook has is cooking techniques--the more you know, the better.
T.Dining: What influenced you to become a part of the culinary world? What is it that you love about food?
GR: I like to eat (laughs)... as a boy I always helped my grandparents to cook. At the age of 13 my father took me to the restaurant of a friend of his. There I began to do tasks in the laundry sector. Ever since I studied and trained, I fell in love with this beautiful profession. I like everything about food: from what symbolises a meal to the simplicity of the preparation, but one kitchen to share.
T.Dining: Do you have any other projects you are working on?
GR: The project is always the same trying to be better than I was the day before. It is also to try to open a cabrera in every city in the world.
T.Dining: Could you share the way your steaks are prepared? What is so special about it that has made it the best in South America?
GR: The most important trick is love and passion. Then at a technical level we use grill with round irons, 15cm from the floor of the grill. We mix coal and firewood. And we cook with a very strong fire, we consider that it is the only way that the flavour does not escape. Today I think we are the best restaurant on the street, our goal is to be the best in the world.
Read more about Chef Gastón Riveira's recent visit in Manila