Délicieux: French Restaurants In The Philippines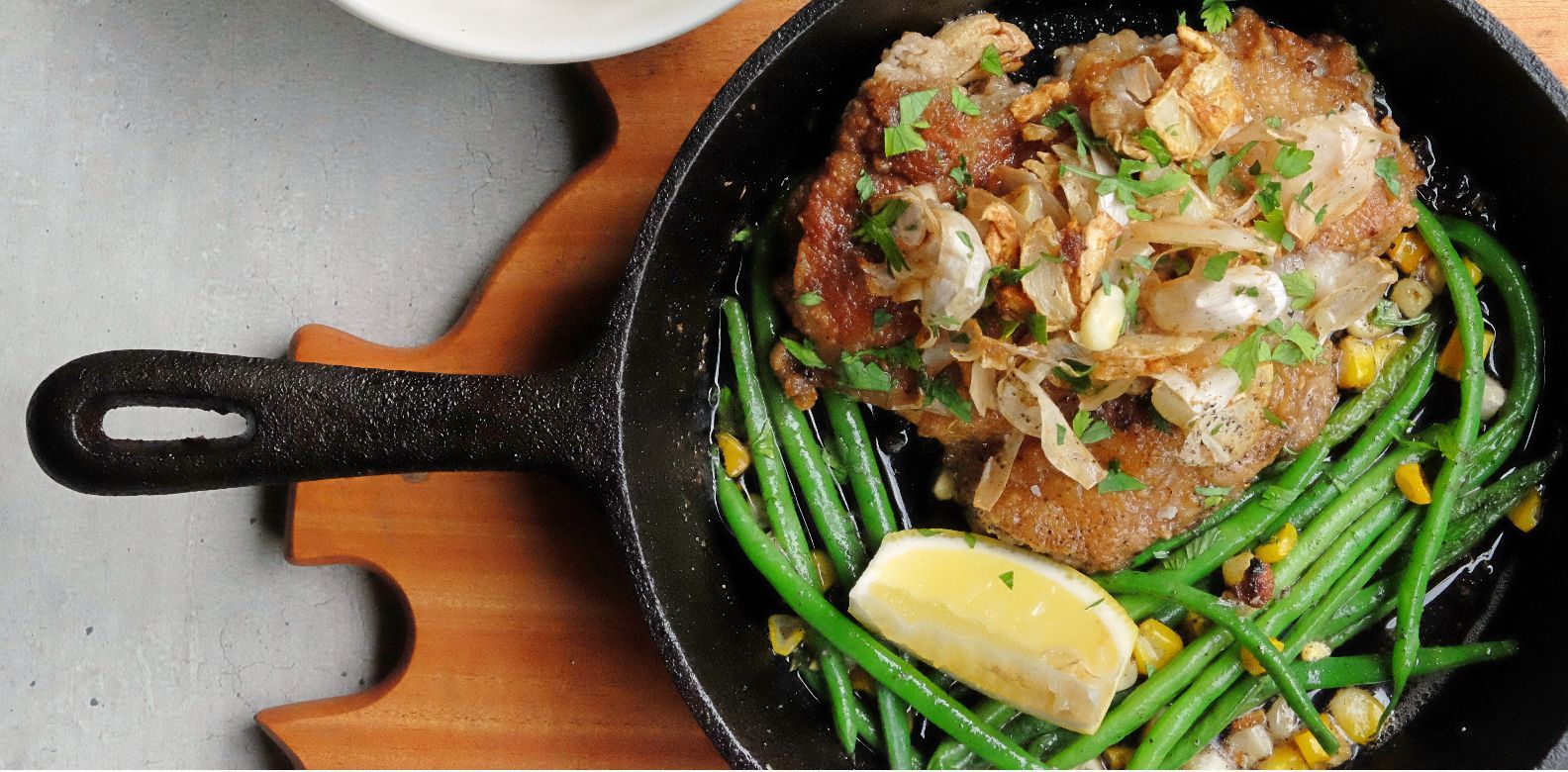 Planning for a date or an intimate dine-out with friends? French cuisine is perfect for the occasion. Browse through the top French Restaurants from our Best Restaurants Guide 2018 that are very much Tatler approved!
210 Degrees Kicthen + Drinkery
This cosy bistro is helmed by a French chef who has trained in many a Michelin-starred restaurant. Ingredients are top-notch and mostly sourced abroad, such as the Brittany mussels, Dover sole, and Norwegian salmon.
Antonio's
The focus of Antonio's on the best locally-sourced produce, its beautiful rural yet luxurious dining environment, and quality service are all driven by the passion of the chef Tony Boy Escalante. His talents culminate in a dining destination that is more than worthy of the journey to Tagayta
Anzani
Quietly tucked away on a hillside, one feels an immediate calm upon stepping into Anzani. A sense of comfort and relaxed assurance make the place perfect for special date nights.
Bistro Manuel
Simply for the food, food, food. At first bite, you will instantly forgive Bistro Manuel for its difficult-to-get-to location and the skimpy parking space.
Bizu Patisserie and Bistro
Go for the new menu rolled out late 2017 as well as for the all- time favourites that have been kept on the menu—much to its regular patrons' delight.
Caviar Restaurant & Champagne Bar
Fulfill your champagne dreams and caviar cravings in a relaxing lounge before indulging in the French Mediterranean culinary creations of the chef Frank van der Walle and the extensive wine selection of his brother, sommelier Bastiaan van der Walle.
Champagne Room
An institution embedded deeply in Philippine history and culture, the Champagne Room is a classic choice for the most special occasions.
Chateau 1771
A decidedly Provençal menu and setting with Swiss touches, this old favourite has maintained its high standards for decades.
Grace Park
It's a restaurant with character and with a lot of stories to tell about the farmers the chef sourced her ingredients from. The posh silver flatware and the eclectic mix of tableware are conversation starters.
Impressions
The French chef Cyrille Soenen surely knows how to please his fussy clientele with world-class cuisine—from phenomenal specialities to a very impressive wine list that will keep you coming back for more.
Le Petit Souffle
Japanese-French sounds good and tastes good. The soufflés are well made and the flavours are rich but go well with a glass of wine. The chef Miko Aspiras is primarily a pastry chef and uses his soufflé know-how to jazz up the meals.
M Dining + Bar
From the soft lighting and the elegant, contemporary setting to the well-curated and impeccably executed menu paired with one of the best wine lists in the metro, M Dining is truly one of the best fine dining establishments in the country.
Mireio
Mirèio not only offers stunning views of the city but also fantastic French brasserie cuisine with Provençal flavours. The great rosé selection and their lounge music on the terrace keep the mood fun and light.
Mulberry Door
As soon as you walk through the literal Mulberry Door, you are enveloped in an aroma of wondrous cooking from nawwTy's kitchen (AKA chef Trish Panlilio). You are well on your way to a fanciful food trip in a charming intimate setting.
Paul Boulangerie
Whether for your first hearty meal of the day (brunch works too!) or a mid-afternoon pastry or Parisian sweet treat, there's everything that might meet your palate's fancy. Pair these delights with hot or iced gourmet coffee or tea.