Earth Day 2020: Top Restaurants In The World Pushing Sustainable Dining Forward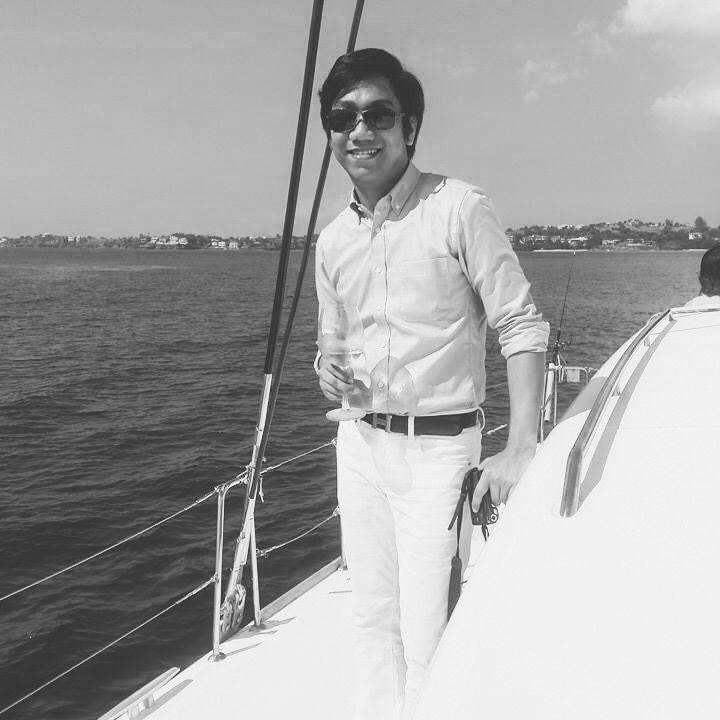 By Franz Sorilla IV
April 22, 2020
With climate change being an important concern for the past decades, these top-of-the-class fine dining establishments around the world take part in making food production and consumption more sustainable. Here are some restaurants to add to your go-to list once community quarantines and lockdowns are lifted:
1/11 Restaurant Relæ (Copenhagen, Denmark)
Restaurant Relæ works on creating tasty and straightforward dishes. Simple and certified organic, their dishes are all worth trying. Helmed by owner and head chef Christian Puglisi, this world-famous dining establishment may be small and informal but it has garnered the attention of international food critics worldwide.
Jægersborggade 41, 2200 København, Denmark
SEE ALSO: How Real Is Climate Change?
2/11 Septime (Paris, France)
If you're looking for a charming and cosy place to eat flavourful dishes that are served without pretension, visit this renowned restaurant helmed by graphic designer-turned-chef Bertrand Grébaut and enjoy sophisticated food from the finest produce.
Septime serves four to seven courses of seasonal, modern French dishes in its neo-industrial designed spot off Rue de Charonne.
80 Rue de Charonne, 75011 Paris, France
SEE ALSO: 6 Sustainable Wine Brands To Try
3/11 Chez Panisse (California, USA)
Savour three or four courses from a curated selection of dishes according to the season's bounty. It highlights the finest of sustainably-sourced organic ingredients as well as meat, fish, and poultry, at slow food movement advocate and chef Alice Waters restaurant and café. For over four decades, Waters has been a champion of local sustainable agriculture and this flagship restaurant of hers is the best place to get a taste of what her foundation continues to fight for.
4/11 Restaurante Azurmendi (Bilbao, Spain)
Savour exceptional dishes by acclaimed chef Eneko Atxa at Azurmendi that blend together Spanish culture, customs, and heritage with cutting-edge gastronomic techniques. This is one of the must-try restaurants in Spain not only because of its gastronomic excellence committed to the environment but also of its marvellous architecture designed by Naia Eguino.
Barrio Leguina, s/n, 48195 Larrabetzu, BiIbao, Spain
SEE ALSO: Words Of Wisdom From Some Of Our Favourite Environmentalists
5/11 Schloss Schauenstein Restaurant Hotel (Fürstenau, Switzerland)
This historical castle turned hotel and restaurant provides exceptional hospitality service and gastronomic experience. Its romantic surroundings in the Swiss Alps complement its stunning plates that highlight sensual dishes with rich and varying ingredients.
Schlossgass 77, 7414 Fürstenau, Switzerland
SEE ALSO: 5 Companies Introducing Cutting-Edge Technology for Sustainability
6/11 Narisawa (Tokyo, Japan)
This must-try restaurant in Asia is named after its chef-owner Yoshihiro Narisawa who defines his food as "innovative Satoyama", which pertains to a border zone between mountain foothills and arable flat land where people live sustainably with nature. Indeed, the world-famous restaurant serves dishes that expresses respect for nature, local produce, encourage zero food waste, as well as the finest of Japanese winemaking.
2 Chome-6-15 Minamiaoyama, Minato City, Tokyo 107-0062, Japan
SEE ALSO: 3 Eco-Destinations To Offset Your Carbon Emissions
7/11 L'Arpège (Paris, France)
Here's a world-class restaurant helmed by one of today's critically acclaimed chefs Alain Passard. At L'Arpège, expect to devour not only the finest quality of vegetables and fruits, as those take the spotlight in its menu, but also slow-cooked savoury meats.
I grow my own vegetables to be able to tell a story from the seed to the plate…and to be able to combine the chef's touch with that of the gardener, two passionate professions! Through these gardens, I have trusted nature with my creativity; it is nature that dictates my actions. The most beautiful cookery book was written by nature itself!
84 Rue de Varenne, 75007 Paris, France
SEE ALSO: Sustainability — is it just a buzzword?
8/11 Mirazur (Menton, France)
Arguably the world's top restaurant today for critics and connoisseurs, Mirazur features the Argentinian chef Mauro Colagreco's top-of-the-class dishes produced from the restaurant's three-level vegetable garden and take inspiration from the unrivalled views of the French Riviera, and the majestic fringes of the Alps.
30 Avenue Aristide Briand, 06500 Menton, France
SEE ALSO: Manila Marriott Pioneers Sustainability In The Hospitality Industry
9/11 Central Resturante (Lima, Peru)
Not only serving as the Peruvian chef Virgilio Martinez's flagship restaurant, Central is also the chef's workshop in studying and maximising indigenous Peruvian ingredients into his exceptional dishes. Examples of obscure indigenous ingredients the chef uses are cushuro, an edible cyanobacteria that could only be harvested in high altitude wetlands, and arapaima, a freshwater fish found in the Amazon River.
Av. Pedro de Osma 301 Lima, Barranco 15063, Peru
10/11 Mil Centro (Maras, Peru)
Another gem of the chef Virgilio Martinez is Mil Centro, a remote dining establishment located on the edge of the Moray Archaeological Complex. Enjoy an eight-course selection of fine Andean regional cuisine, highlighting local ingredients from eight different altitudes. Moreover, enjoy an extra tour of the system of terraces used as agricultural laboratory during the Inca empire when embarking on this sky-high destination dining experience.
Vía a Moray, Maras 08655, Peru
SEE ALSO: Jacques Christophe and Mia Branellec on Living Sustainably
11/11 La Vague d'Or (Saint-Tropez, France)
Sitting by the French Riviera is this fine dining restaurant that takes you on a magical epicurean journey featuring the flavours of Provence, the Mediterranean Sea, and the gastronomic roots of chef Arnaud Donckele who grew up in Normandy.
The veins of a dish, the heart of flavour. Nothing is forgotten, everything is celebrated. The Mediterranean nourishes Arnaud's ingredients with the sun, and the love of the farmers gives that little extra spark.
Plage de Bouillabaisse, 83990 Saint-Tropez, France
SEE ALSO: Save The Earth Now Or Lose It In Thirty Years, Say Environmental Experts