Easy Like Sunday Morning
Adventure
Promotion: December 1 - 31, 2017 (Expired)
Whether it is a pleasant start of an easy and lazy Sunday, a celebration of a special occasion or an opportunity for family and friends to catch up, Nobu Manila restaurant's Sunday brunch is one of the most stylish, must-try if not the most-raved about offers in town. Head Chef Michael de Jesus and Head Sushi Chef Kirika Oi have put together a selection that makes the buffet brunch a highly coveted experience.
Nobu Manila's Sunday brunch buffet from 11:30 am to 3:00 pm, showcases the "new-style" fusion cuisine of the world-renowned chef and restaurateur Nobu Matsuhisa. Chef Nobu has recently been awarded the prestigious Lifetime Achievement Award at the 2017 British GQ Food & Drink Awards. This inspiring accolade was conferred to Chef Nobu, 23-years since the opening the first Nobu restaurant in a New York. His previous visits to Nobu Manila have also drawn added interest among Nobu fans and Peruvian-Japanese food lovers to the renowned chef's eponymous restaurant.
Nobu Manila serves an exceptionally-curated Sunday brunch buffet with live cooking station featuring a variety of Classic Nobu and locally-inspired dishes with fresh seafood, red meat, poultry or vegetables served as a main course, skewered and cooked a la minute on the flat top grill or roasted and served at live carving station with Nobu accompaniments; rice and soup selections; special dishes passed around in tasting-size plates; freshly-prepared sushi and sashimi featuring an assortment of Japanese Nigiri, Maki and Sashimi served with traditional accompaniments; and Chef's Dessert Table with freshly prepared pastries, confectionery delights, fresh fruits and ice creams served with a variety of toppings.
Some of the brunch favorites include Sea Bass Jalapeño, Kumamoto Oysters Crispy Pork Belly in Spicy Miso, OkonomiYaki, and some of the highly-acclaimed Chef Nobu Matsuhisa's signature dishes such as Tuna Tataki in Cilantro Dressing, White Fish Tiradito,Wagyu Beef Taco, and Salmon Karashi Su Miso, to name a few. For appetizers, the White Fish Dry Miso, Shima Aji Jalapeño and Salmon Karashi Su Miso and a salad section with Kelp Salad, Baby Spinach Salad with Dry Miso and Parmesan, and Shitake Salad with Spicy Lemon Dressing, are simply delightful. As an added gastronomic indulgence, some favorite hot dishes are passed around, among them: Seared Scallop with Saffron and Quinoa Risotto, Ebi Tempura, and the popular Nobu style "pain perdu". Diners will also enjoy the exquisite selections at the sushi station where chefs prepare fresh cut rolls of California, Vegetable, Salmon Avocado, Shrimp Tempura, and Spicy Tuna, to name a few.
At the Hot Dishes section, diners can have their fill of Shrimp in Spicy Garlic Sauce, Umami Marinated Chicken,and Braised Short Rib with Sautéed Mushrooms. At the Teppanyaki tables, Alaskan Crab Legs with Aji Amarillo and Uni, Asparagus with Egg Sauce and Salmon Roe,and X.O. Fried Rice are prepared a la minute.
Breakfast pastry selections and pastry miniatures are bountiful in the dessert corner where the center of attention is the fountain of Matcha white ganache chocolate served with condiments. The oven-baked warm chocolate cake baked a la minute and served with green tea ice cream is a delightful sweet ending.
The Nobu Sunday Brunch Buffet is at P2,990++, inclusive of sodas, juices, mocktails, coffee and tea. For a more bubbly experience, diners may opt to have the brunch with the Premium Champagne Beverage Package for an additional P1,990++ per person. Guests can also choose the Standard Alcohol Beverage Package with an additional P990++ per person. The brunch is priced at 50 percent off for ages five to 12 years old and no charge for kids 5 years old and under.
Nobu Manila restaurant is open for breakfast and dinner daily, and is at the first level of Nobu Hotel at City of Dreams Manila. For inquiries and reservations, call 800 8080 or email guestservices@cod-manila.com or visit www.cityofdreamsmanila.com.
Trending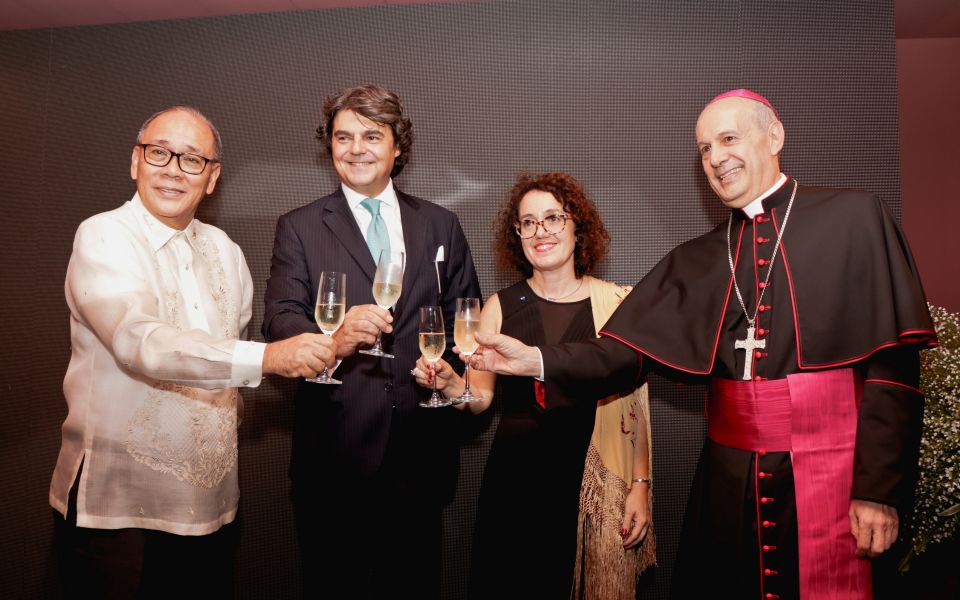 Embassy Of Spain Hosts A Celebration Of Fiesta Nacional de España At The Ambassador's Residence
October 15, 2018 | BY Philippine Tatler
photo_library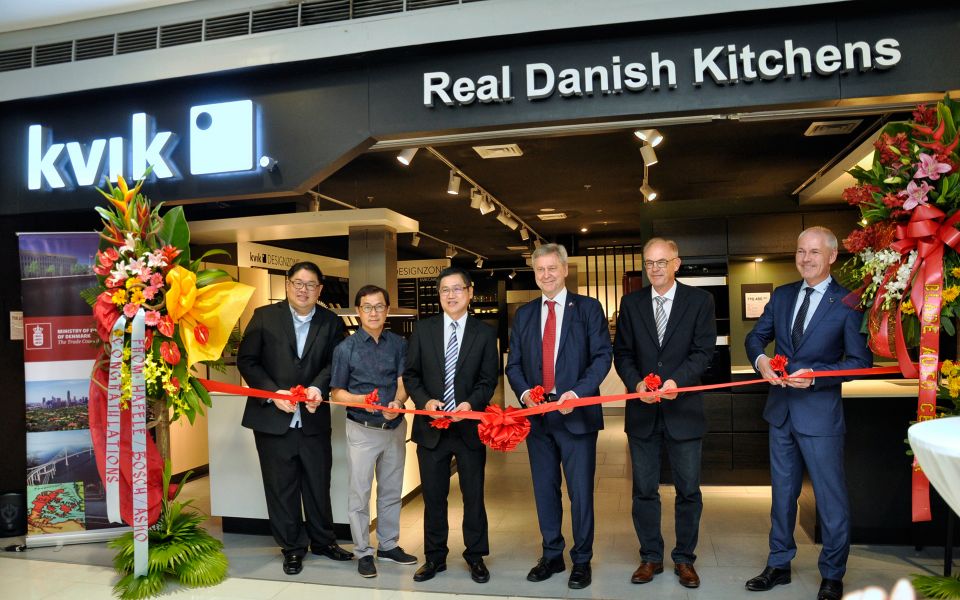 KVIK Makes Philippine Debut
October 10, 2018 | BY Jeanna Lanting
photo_library
Finale Auctions Exclusive Preview
October 8, 2018 | BY Philippine Tatler
photo_library
Where To Get The Best Comfort Food In The Country
September 28, 2018 | BY Philippine Tatler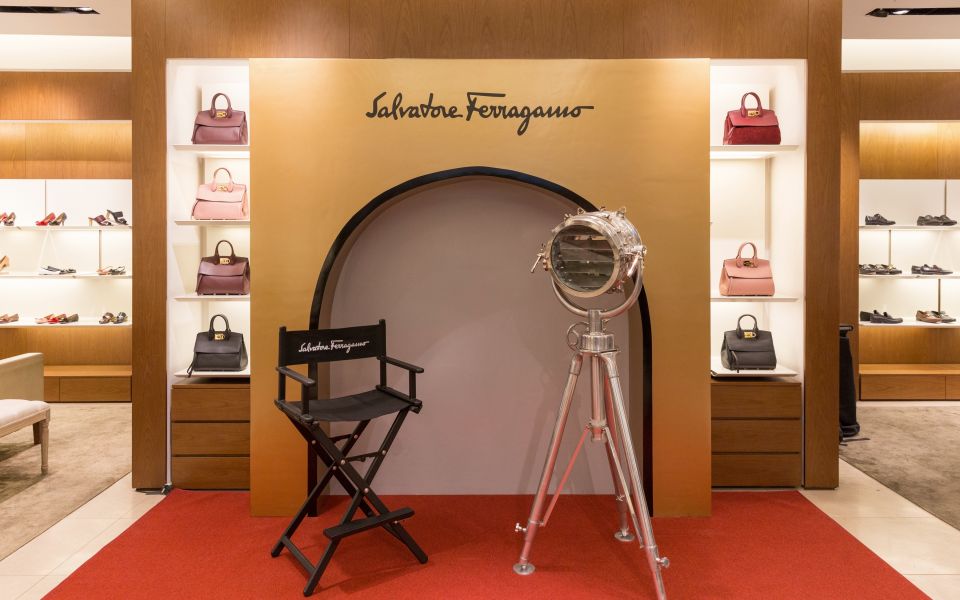 Salvatore Ferragamo's Studio Bag Has Made Its Entrance
September 28, 2018 | BY Shauna Popple Williams
photo_library
HABI Fair To Showcase The Stunning Craftsmanship of Filipino Weavers
September 28, 2018 | BY Franz Sorilla IV