Cheryl Tiu, Nicole Ortega & Friends Share Family Recipes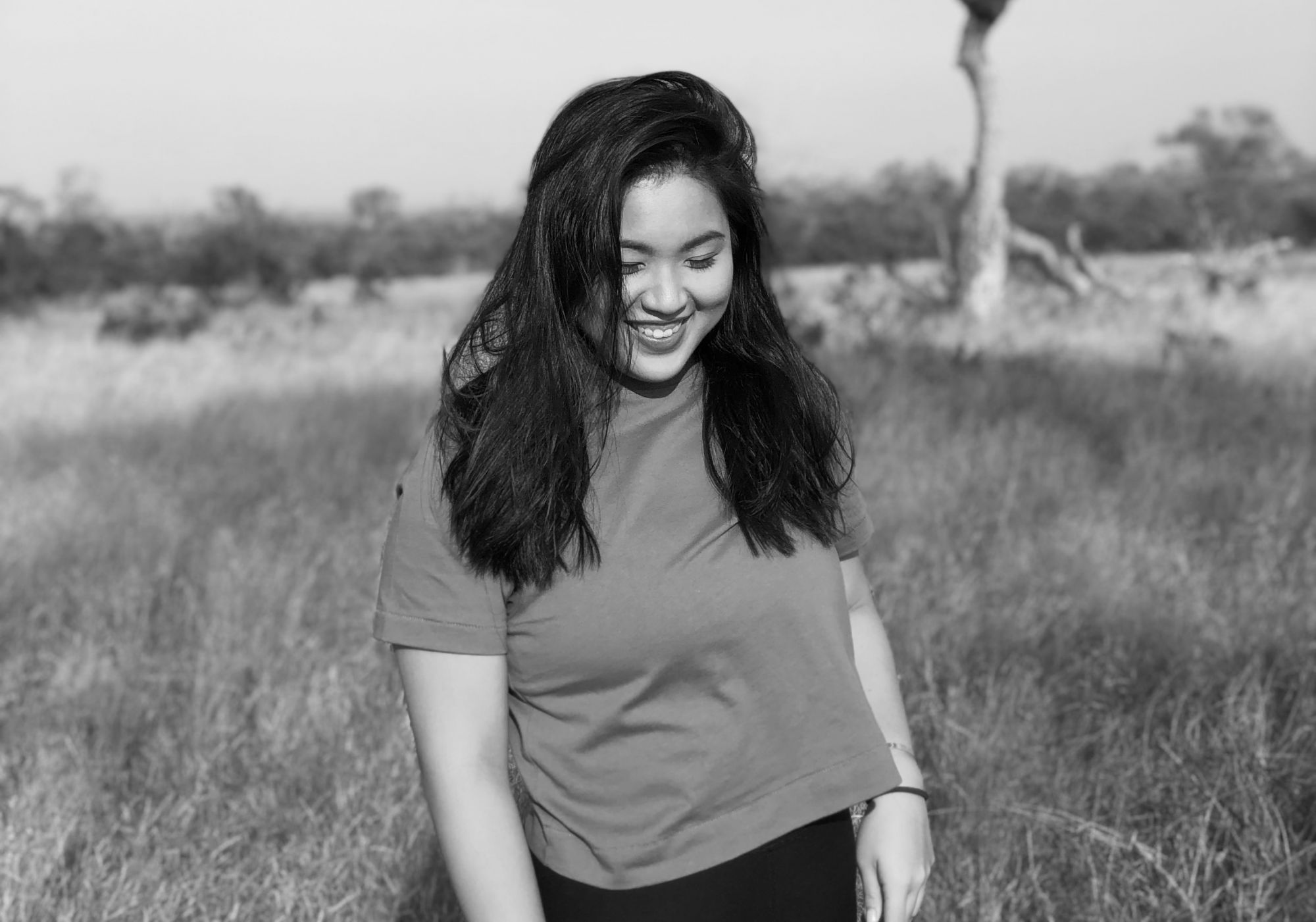 By Isabel Martel Francisco
December 06, 2019
We spoke to some Tatler friends to find out how a family recipe can truly stand the test of time.
Food has the unique ability to trigger memories which often add and sometimes even detract from the experience the diner is having at present—a fond childhood memory with family, the recollection of taking a big first bite of a dish while on one of your exotic travels, or a meal that is so associated with laughter and friendship that you can't help but love it!

The legacy of a family recipe is one of true strength. Having it handed down through generations and repeated through the years proves how mouth-watering and heart-warming the dish is! Its ability to be replicated in a variety of households from the same family, enjoyed by cousins, siblings, mothers and fathers alike while also bringing friends together during gatherings underlines the power of the legacy of a family recipe.
Read More: Decoding Cooking Jargon
Nicole Ortega
Nicole Ortega is wife to Vice Mayor Mannix Ortega, a mother to three beautiful children, an entrepreneur, and a blogger. She has created her own line of food called Silver Platter served by Nicole Ortega where you can order delicious bottled spreads and fully cooked meals which she makes out of her own home. You can find Silver Platter's bottled goodies at Eric Kayser shops too! Nicole is the woman behind Ca Va Creperie & Floral Atelier and also runs her own blog, nicoleortega.ph!

Nicole's grandparents travelled frequently. During one of their trips, they came across a dish that has been with their family ever since. While in Asia, they chanced upon a meal called "chicken cooked like duck".
Nicole shares that "it's easy to make and it is quite a hit with the kids because of its savory sauce. In fact, we still have it at my home at least once a month! It has become a comfort staple to me and my family. It also keeps well when taken as lunch to school or to work."

"To be honest it was hard to feed me as a kid, and we had an "eat what's on the table policy. Thankfully for my parents, when they served this dish, their problems were solved! Today, my kids and their friends love it as well!"
Read more: Chef's Table: Tom Bascon Talks About The Experiences That Shaped Him
Chicken A La Pavo

Ingredients:
1 kilo chicken breasts or thighs
4-5 large white onions, quartered (this is where the secret lies)
1 ladle olive oil
1 ladle kikkoman soy sauce
1-2 tbsps butter
1 1/2 cups water

Procedure:
1) Heat olive oil the pan.
2) Brown the chicken pieces on both sides to get a good sear.
3) Throw in the onions. Add the soy sauce and let simmer for around 2-3 mins.
4) Pour in the water and top off with some butter. Let it boil and then put fire on low and cover the pot till chicken becomes tender and cooked through.
5) Consistency of the final dish should be saucy and your onions should be wilted.
Tippi Tambunting
This chef trained in the Culinary Institute of America, has worked for Danny Meyer, and has even cooked for the Pope! She is currently the current Operations Manager of the M Group (which holds M Dining and Bar Restaurant) and oversees Spanish restaurant Donosti.

Tippi grew up with lumpia always on the family dining table because it was one of her Lola's favourite dishes. "There were different types served regularly but this particular dish is what I enjoy the most!"

Here she shares something close to her heart, hoping that you will be able to enjoy it too:
Read More: Find Out Why You Should Try Don Papa's Rare Limited Edition Rum
Thai Lumpia

Ingredients:
1 1/4 cup corn oil
2 garlic clove, minced
1/4 white onion, small dice
1/4 kilo ground pork
200 grams shrimps, peeled and chopped
1/2 cup beancurd, small dice
200 grams sotanghon noodles
1/4 cup crab meat or bangus meat
50 gram clouds ear mushroom
2 tbsp fish sauce
1 tsp sugar
Salt, to taste
Pepper, to taste
50 grams green onions, minced
Lumpia wrapper
Steps:
Sauté the garlic and onions in 1/4 cup of corn oil.
Add the ground pork, shrimps and crab meat or bangus meat.
When the pork is cooked add the bean curd.
Season with fish sauce, sugar, salt and pepper.
While hot, add the sotanghon noodles and green onions off the heat.
Let it cool and wrap in the lumpia wrapper.
Use the remaining oil to fry the lumpia until golden brown.
Sauce:
1/4 cup white sugar
1/4 cup fish sauce
1/4 cup white vinegar
1/4 cup water
1 Tbsp garlic, chopped
2 pcs sili labuyo chopped
1 tsp grated carrots

In a sauce pot, put all the ingredients and heat until the sugar dissolves. Garnish with carrots.
"This dish is a very simple dish I enjoy eating at home. It's something they've been making for the past 20 years. I like eating lumpia stuffed with different things."
Marielle Santos Po
This board member of MovEd Foundation comes from a family of excellent cooks. Thankfully, the skill did not skip a generation as she too has a passion for food and cooking! A wife and mother to three boys, she loves to think about what she can whip up for her family and friends when entertaining. Marielle is also an entrepreneur and partner behind Where Two Find Me's e-commerce platform and pop-ups.

This family recipe is derived from Marielle's mother's Chorizo empanadas. As a health conscious woman who loves to stay fit and active, she wanted an easier and healthier alternative to avoid always indulging in fried empanadas.
"I still enjoy the classic family recipe Chorizo empanada whenever we are at my parents home but my baked chorizo puffs are a close second!"
Read More: Metronome: Learn About This Makati Restaurant's Take On French Cuisine
Baked Chorizo Puff

Makes around 2 dozen

Ingredients:
3-4 sheets of Pampas puff pastry (available in Santis)
1 cup of chopped chorizo (We usually use El Rey, available in most supermarkets)
1 cup of grated regular manchego cheese (not aged manchego , it will become too salty)
1 egg (beaten for egg wash)
Steps
Pre-heat oven to 425
Using a cookie cutter or any round kitchen object, make puff pastry rounds in 3"diameter or 8.5cm Or Almost 4" (9.5cm) , Depending on your preference .
In a mixing bowl, mix the manchego & chorizo . This will be the filling for the puff.
Place puff pastry round on work surface. Place a tablespoon of the filling mixture onto center of puff pastry round. Fold dough into half-moon shape; gently press down edges & twist down to seal. Repeat will all the other rounds.
Place the chorizo puffs in parchment lined baking sheets, leaving 1.5" space between each chorizo puff. Brush top with an egg wash . Bake until puff turns brown , around 25-30mins.
Let it rest for 10-15 minutes then serve.

Jon-Jon Rufino
Jon-Jon is in the business of land and works with his family as a real-estate developer. He is a proud father of two children and has a deep love for good food. This wanderlust enjoys travelling, scuba diving, and skiing, too! He actively supports philanthropic efforts dear to his heart and recently organised a Christmas concert to raise funds to aid the preservation of the environment.

Jon-Jon's godmother Susie Bayot (who is an outstanding cook) taught him this beloved recipe. "She's pretty much the only relative I have that cooks! She was the first person who taught me how to cook, actually." Jon-Jon has modified the recipe slightly by using fresh noodles that he likes to make with a Philips pasta maker.
Read More: 7 Guilt-Free Places For Your Sweet Cravings
Fettuccini With Porcini In Cream
Ingredients:
Dried porcini mushrooms
Fresh porcini
Heavy cream
Grated parmesan
Chopped garlic
Onions
Black pepper
Salt

Steps:
1) We start with dried porcini mushrooms, rehydrate them in water for an hour. This will also create mushroom stock.
2) Then reduce the stock to almost nothing, then add cream.
3) In a different pan, cook down some garlic, onions and sauté the fresh mushrooms together.
4) Prepare your pasta in boiling water and cook to al dente
5) Mix it all together with freshly grated Parmesan, dash of salt, and black pepper.
Cheryl Tiu
Cheryl Tiu is a journalist, foodie and a Gen.T honouree. She is also a Philippine Star and Forbes USA columnist, a Tastehunter for the World's 50 Best Restaurants and Bars, and a writer in her own blog where she documents her own culinary adventures. Cheryl has even won Top Food Infuencer recognition at Infuence Asia, Asia's largest social media awards show in 2017. She is also the force behind the food and culture platform: Cross Cultures.

"The Chinese fresh lumpia is a labour-intensive preparation of a variety of ingredients; as the late Clinton Palanca says, "to serve lumpia is a labour of love; the proper lumpia filling should be made by hand, never by machine and should be moist but not wet. This is remarkably difficult to do because the nature of vegetables, when cooked, is to exude water" shares Cheryl.

Growing up, Cheryl always looked forward to having fresh lumpia at her late Grandma Rita's residence. "We would sit together and make our own lumpias to eat. It was so delicious, and always reminds me of my kind-hearted grandmother, our Fujianese roots, our family, and of home."
Read More: Where To Eat: Manila's Hidden Gems For Vegans and Vegetarians
(Fujianese) Fresh Lumpia
Yields: around 20 rolls
Ingredients:
½ cabbage (slice into small pieces)
4 pieces carrots (grate)
¼ Baguio beans (chopped)
15 pieces tofu (sliced 2x2)
½ kilo ground pork
¼ kilo shrimps, chopped (remove shell)
2 eggs
3 tsp white sugar
1 piece onion (finely chopped)
1 piece garlic (finely chopped)
2 tsp oil (for frying)
Butter lettuce
Wansoy (cilantro)
Patis (fish sauce)
1 piece Knorr cube

Toppings:
Lumpia wrappers (keep wrapped in a damp cloth to keep fresh and soft)
Garlic (finely minced)
¼ kilo uncooked peanuts (remove the skin; finely chopped or crushed)
Seaweed (lightly toasted in pan)
½ cup vermicelli (deep-fried and chopped)
Omelet (beat 2 eggs lightly, then cook; slice thinly)
For the sauce:
2 tsp brown sugar
4 tsp cornstarch
1 cup water
Steps:
Heat the oil in a large frying pan. Put the garlic and onion, then shrimps. Add the juice of the shrimps (head of shrimps, chopped with water, ½ c) and mix until cooked for 2 minutes.
Add the ground pork and cook over high heat for another 2 minutes or until light brown.
Put the cabbage, Baguio beans, carrots and then mix
Add the tofu, put the patis, Knorr cubes then mix together (simmer until no more liquid).
Heat peanuts and let cook. In a separate mixing bowl, put the cooked peanuts and add 3 tsp white sugar then mix.

For the sauce:

In a small pan, put 4 tsp cornstarch then add 1 cup of water and 2 tsp brown sugar and mix until cooked. Arrange the lumpia wrappers and lettuce leaves, alongside the lumpia filling, and assemble the toppings and condiments around it.