Follow 17 Of The World's Best Chefs On Instagram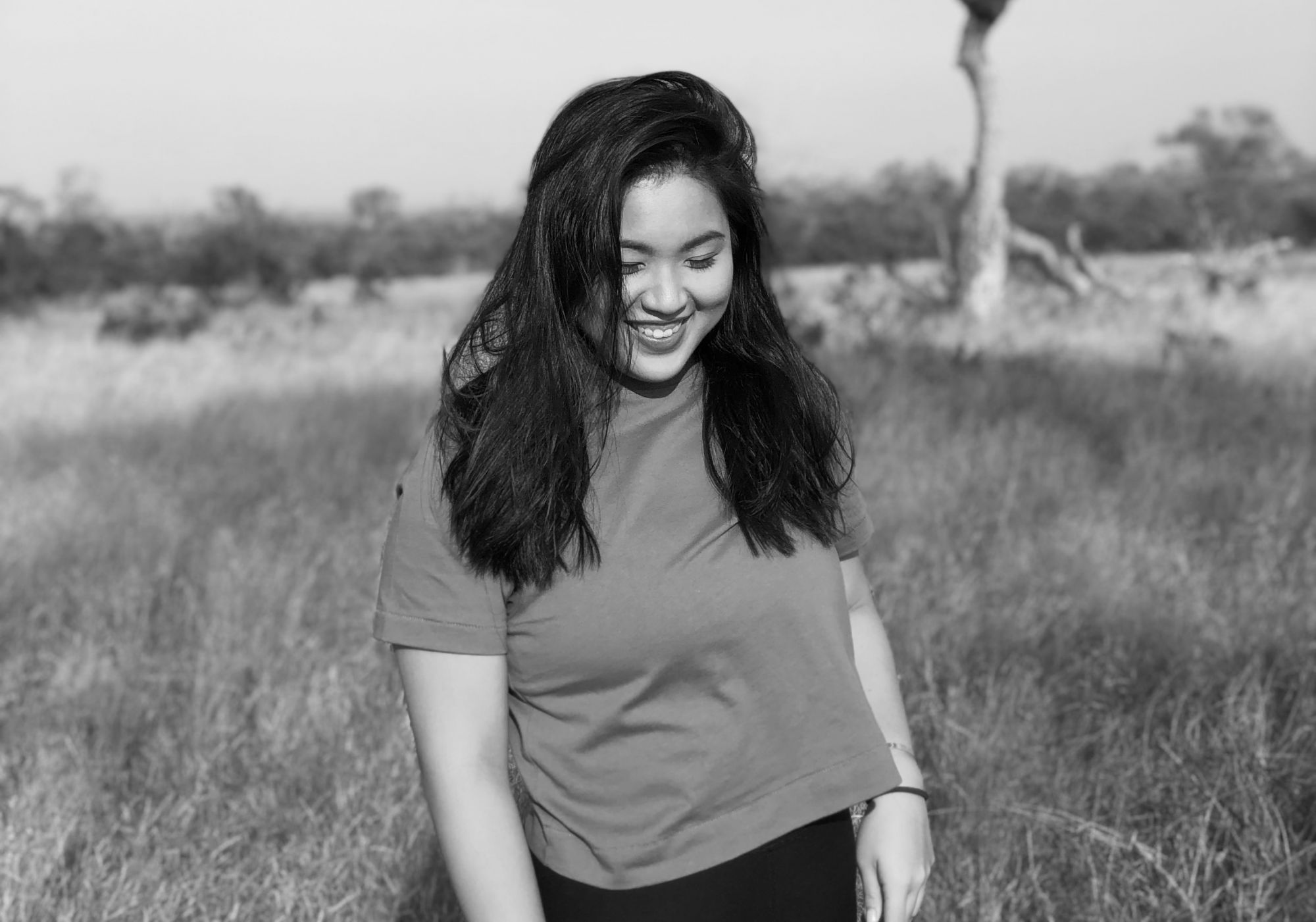 By Isabel Martel Francisco
April 05, 2021
Follow the world's best chefs and sharpest culinary minds on Instagram to learn more about food and their culinary love affair.
To be a chef is a calling. It takes passion above all else but also requires immense dedication, will-power, hours of training, and guts. To work in F&B is no walk in the park. Opening and running restaurants is dirty work filled with early mornings, late nights, and days filled with R&D. To top that off, hospitality and customer service are a whole other ballgame that is equally as vital to the success or failure of an establishment.
We seem to be fascinated by food and by the geniuses who craft mind-blowing menus, concoct wild food pairings, and innovate past what our own imaginations could ever have come up with. Their seasoned hands and curious souls capture our attention and awaken our palates. These chefs make us foodies obsess over what to eat, what they make, and the overall art of cooking.
Here are 17 of the world's most glorious culinary minds who you should follow on Instagram.
Read more: Chef Tony Boy Escalante On Adapting To The New Normal
1/17 Grant Achatz
He is the man behind the three Michelin starred restaurant Alinea and has been an impactful force in the world of molecular gastronomy. Innovation and pushing boundaries are what this chef does best.
2/17 Alain Passard
This man is all about sustainable cooking and spotlighting the beauty of produce. Namely, vegetables. His three-star restaurant in Paris, France, L'Arpège, has truly elevated the cookery of vegetables to new heights. In fact, 20 years ago, he completely removed meat from his menu, causing an absolute stir in the F&B world. However, this bold move only solidified his reputation as a culinary titan.
Read more: Fil-Am Top Chef Winner, Paul Qui, On His Arrest And Rebuilding His Career
3/17 Clare Smyth
Clare Smyth MBE is a lauded Irish chef, known for her work at Core by Clare Smyth. She is the first female chef in the UK to have earned three Michelin stars for her restaurant and was awarded World's Best Female Chef 2018 by World's 50 Best as well.
4/17 Massimo Bottura
This man is the Italian restaurateur and chef of Osteria Francescana, a three-Michelin-star restaurant in Modena, Italy which has been in the top 5 of the World's 50 Best Restaurants from 2010 to 2019. He won first place in 2016 and 2018! Osteria Francescana has now moved into a hall of fame category.
5/17 Jean-Georges Vongerichten
Not only is he one of the world's best chefs, but he is also a seasoned restaurateur. More commonly known as chef Jean-Georges, he is responsible for the success of 39 restaurants! His establishments range from elevated casual dining to exquisite haute cuisine like with his eponymously named two-star restaurant Jean-Georges. This chef is most definitely on top of his game.
Read more: Tips To Shift To An Organic Or Plant-Based Diet
6/17 Gaggan Anand
For four years in a row (2014-2018), Gaggan in Thailand was voted No.1 in Asia's 50 Best Restaurants. Quite the achievement! Chef Gaggan Anand is known for a long but playful menu or around 25 courses comprising small bites. The establishment has now closed as the chef made a move to Japan to continue his culinary adventure.
7/17 Dominique Crenn
She is currently the only female chef in the United States who has three Michelin stars, for her restaurant Atelier Crenn, in San Francisco, California. In 2019 she removed all land animals from her restaurants and now only serves seafood and vegetables at Bar Crenn, Petit Crenn and Atelier Crenn.
Read more: Tatler Interview With Asia's Best Female Chef DeAille Tam
8/17 Andoni Luis Adruiz
Andoni Luis Aduriz is known for his magnificent work at the acclaimed restaurant Mugaritz in Spain. Mugaritz has maintained 2 Michelin stars and was awarded the place of the world's third-best restaurant from the World's 50 Best list. Chef Adruiz is known for pushing gastronomic boundaries, molecular and modernist cuisine.
9/17 Nobu Matsuhisa
Chef Nobuyuki "Nobu" Matsuhisa over the years has become a celebrity chef. He is known for his extremely popular eponymously named restaurants (Nobu) which have locations around the globe. He artfully melds Peruvian and Japanese flavours in his menu. The Nobu name has evolved past restaurants and now has high-end hotels internationally too. Chef Nobu founded this hospitality empire with partners like actor, Robert De Niro.
Read more: The Chairman Is Asia's Best Restaurant 2021
10/17 Jordi Roca
He is the famed pastry chef of the three-star Michelin restaurant El Celler de Can Roca, where food is thought of as an art and a science. His imaginative, whimsical and flavour packed desserts keep diners thinking and, of course, craving for more.
11/17 Anne-Sophie Pic
Anne-Sophie Pic earned three Michelin stars for her family restaurant Maison Pic, in France. In fact, the restaurant has been in their family for four generations! She was named the Best Female Chef by The World's 50 Best Restaurants and has been a noticeable force in the industry. Maison Pic lost a star, but with her help, they got it back.
Read more: Where To Order Sushi, Sashimi And Chirashi For Delivery
12/17 Theirry Marx
Chef Thierry Marx is known for his work at Sur Mesure par Thierry Marx at the Mandarin Oriental, Paris where he blends traditional French practice with Asian flavours. He is a known leader in the field of molecular gastronomy and has greatly contributed to the dining scene in Paris.
13/17 Eric Ripert
This chef is an author, television personality and top chef known for his extraordinary restaurant in New York, Le Bernardin. He specialises in seafood and has mastered the art of cooking fish. This three-star establishment is one of the best in the world.
Read more: 15 Must-Try Beers And Where To Buy Them
14/17 Rene Redezpi
René Redzepi is the Danish chef, co-owner of the two-Michelin star restaurant Noma in Copenhagen, Denmark. This restaurant broke records as it was voted the best restaurant in the world by World's Best Restaurants in 2010, 2011, 2012 and 2014! Noma is known for its dedication to seasonality and its use of fermentation.
15/17 Daniel Boulud
He is the man behind Daniel (two-star), Café Boulud, Boulud Sud, Epicerie Boulud and an empire of food spanning the globe. He is most recognised for his ability to play with flavour, skillfully combining French and Asian nuances to develop memorable menus.
Read more: 5 High-End Online Grocers You Should Know
16/17 Daniel Humm
Eleven Madison Park became quite the hot-spot in New York with Daniel Humm at the helm. It earned three Michelin Stars and the title of World's Best Restaurant too! This Swedish chef is the co-owner of Eleven Madison Park, Made Nice and, Davies And Brook in London. At his establishments chef Humm focuses on local flavours, ingredients and simplicity, aiming to make the produce and ingredients shine.
17/17 Thomas Keller
Thomas Aloysius Keller is the acclaimed cookbook author and chef of The French Laundry in Napa Valley and Per Se in New York. Having won awards from the James Beard Foundation and Michelin Stars, this chef continues to uplift the American dining scene and the culinary world internationally.
Read more: Chef JP Anglo Shares Lessons He Learned During The Pandemic