Mother's Day 2020: Justin Pitt, Rajo Laurel, and Sandra Paradies Share Heirloom Recipes From The Women They Love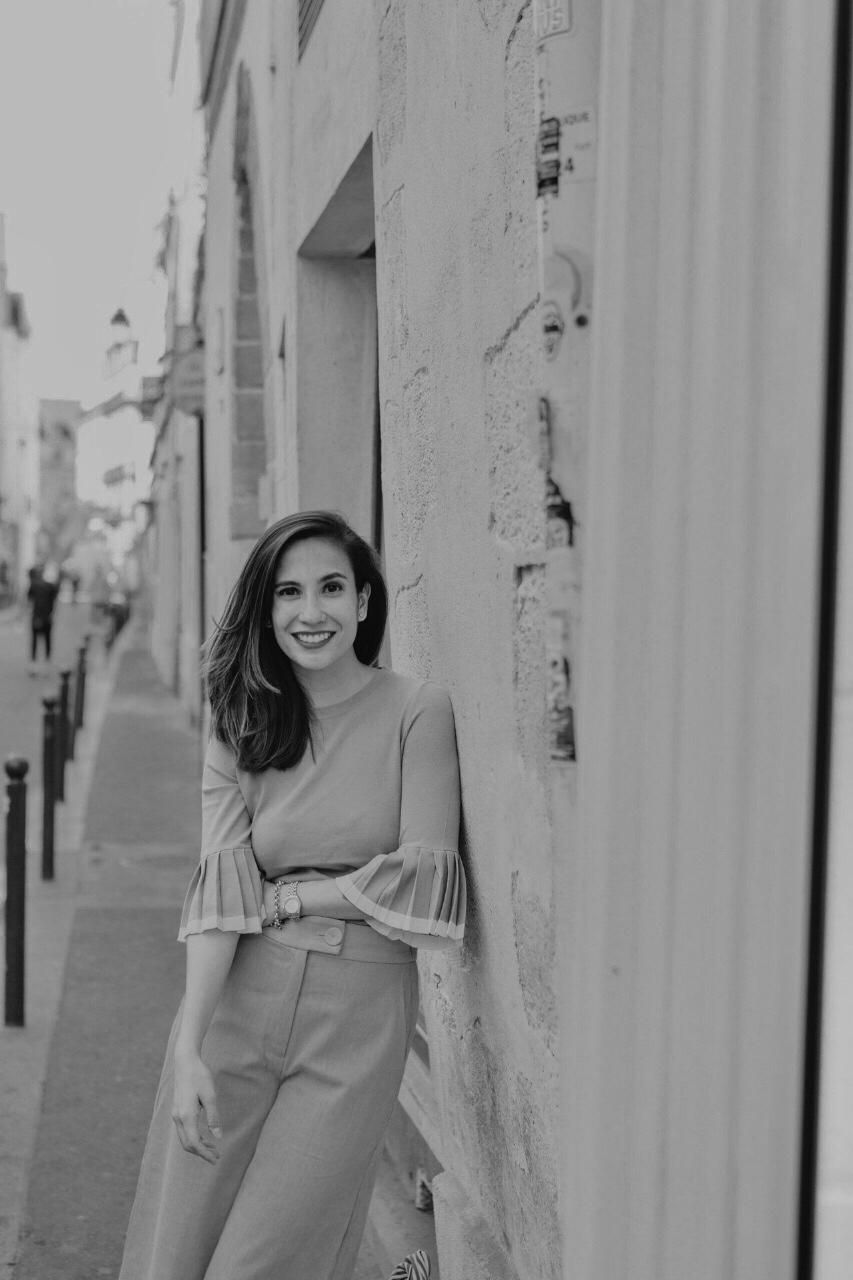 By Stephanie Zubiri
May 04, 2020
There is nothing more comforting than relishing a beloved home cooked dish that is layered with fond memories of the iconic women in our lives. Rajo Laurel, Sandra Peña- Paradies and Justin Pitt share with us recipes from the women they love.
Every family has that one matriarch. That one woman who pours her heart and soul into nourishing her family, making her dishes extra delicious thanks to her not-so-secret ingredient: love. In my home, it was my Abuelita Zubiri. When I was a child, one of my favorite requests when I went to visit her was "albondigas." I loved its savoury flavuor and soft texture, covered in her signature orange red Spanish tomato sauce. The sweet slivers of fondant onions intermingling with steaming calrose rice. Every time I visited her, even all throughout high school, this was all I wanted. Still today, when the weather is dreary or I'm feeling a little down, a plateful of this with hot rice is akin to a warm, cozy hug. You can find the full recipe for this here.
There is nothing more comforting than relishing a beloved home-cooked dish that is layered with fond memories of the iconic women in our lives—the women who filled our bellies and hearts with joy. Some of my dear friends share with us their own fond memories and recipes passed on from the women they love.
Rajo Laurel
"Food is one of my favourite memory triggers. The smell and taste alone brings me immediately back to a state of love and happiness. One of my favourite food memories is that of my Lola Betty - Beatriz Castillo Laurel. I was very close to my Lola. I spent so much time with her both as a child and as an adult. She shared with all of her family beautiful memories mostly surrounded by food. One special dish of hers that we all fondly remember is her Pineapple Upside-down Cake. It was one of her special treats during our long Sunday lunches most specially if there was a birthday. The gooey caramel alone is worth every single calorie. I recall her assigning me to turn the cake over and reveal the cake. We would fight over the corners as these were the best parts. I, in fact, tried to replicate this recently in our isolation—I failed miserably but the taste was still there. I miss my Lola everyday and I am blessed to have her recipes as these somehow bring her back to me."
Pineapple Upside-down Cake
Makes one 9-inch cake
Ingredients:
7 slices canned unsweetened pineapple (20-ounce can)
3 tablespoons unsalted butter
¾ cup packed light brown sugar
19 maraschino cherries
2 large eggs
2 tablespoons buttermilk
½ teaspoon vanilla
1 cup all-purpose flour
¾ cup granulated sugar
¾ teaspoon baking powder
¼ teaspoon baking soda
¼ teaspoon salt
6 tablespoons (¾ stick) unsalted butter, softened
6 tablespoons buttermilk
Procedure:
Preheat oven to 350°F. Have ready a 9x2-inch round cake pan. Drain pineapple and place in one layer on paper towels to absorb the excess juice. Place the 3 tablespoons unsalted butter in the cake pan. Place the pan in the oven until the butter is melted. Tilt to coat all sides with butter. The extra butter will settle in the bottom of the pan. Sprinkle the brown sugar evenly over the bottom of the pan. Place one pineapple ring in the centre of the pan and arrange six more around it. Place the maraschino cherries in the centre of each ring and in the spaces between them. In a small bowl, whisk together the eggs, 2 tablespoons of buttermilk and vanilla with a fork. In a mixer bowl, whisk together the flour, sugar, baking powder, baking soda, and salt. Add the 6 tablespoons of unsalted butter and 6 tablespoons of buttermilk. Beat on low speed just until the flour is moistened, then increase the speed to medium, or high if using a handheld mixer, and beat for exactly ½ minutes. The batter will be stiff. Add one-third of the egg mixture at a time, beating for exactly 20 seconds and scraping the bowl after each addition. Scrape the batter over the fruit in the pan and spread evenly. Bake until a toothpick inserted in the cake comes out clean, 35 to 40 minutes. Remove the cake from the oven and tilt the pan in all directions to detach it from the sides of the pan. Let cool for 2 to 3 minutes before unmolding. Invert a serving platter on the top of the pan. Cover your hands with oven mitts and turn the cake onto the platter. Lift off the pan. If any fruit or cherry pieces are askew, use a fork to push them back into place. If any brown sugar is left on the pan, scrape it up and spoon it over the cake. Serve warm and cool.
Sandra Peña Paradies
"My mom, Mamen, is an excellent cook! Whenever she used to visit Ian, Patricia, and I in San Francisco, I used to beg her to make us all sorts of recipes that I could easily freeze and serve without having to worry about any preparations. Eating her food always made me feel closer to home."
Lentejas Guisados
Ingredients:
3 cup lentejas or lentils
12 cup water
1 medium green bell pepper, seeded and halved
1 head garlic, washed but not peeled
200g Del Monte tomato sauce original style
1 large bay leaf
2 Knorr beef cubes
½ tsp pimenton dulce or mild paprika
2 tbsp extra virgin coconut oil
1 cup finely chopped onions
1 cup diced carrots
1 cup sliced into small squares honey cured bacon
2 pcs chorizo (I use the canned 'La Noreñense' chorizo en menteca de cerdo.)
Procedure:
Put all ingredients in a pot. Bring to a boil, then lower the heat and let it cook for 45 minutes to an hour. If soup broth becomes too thick while cooking, add half a cup of water. Once it is done cooking, remove chorizos and garlic. Slice chorizo into cubes. Let garlic cool and peel skin off. Make a paste out of the cloves by mashing with a fork. Add sliced chorizos and garlic paste back to the soup and simmer for 5 minutes. Remove bay leaf just before serving. Serves 6 to 8. Serve with extra virgin olive oil and balsamic vinegar on the side.
Justin Pitt
"This is a favourite recipe from my mother. Sunday evenings during winter for my family were about the large indulgent roast. I remember fondly the family gatherings in the kitchen as the roast was prepared and the wonderful aromas that filled the house as the roast lamb leg, pork loin or beef roast cooked."
Roast Pork Loin With Cranberry Sauce
Ingredients:
2 kilogram boneless loin of pork, rind on
40 gram butter
2 tablespoon fine table salt
1/2 cup (125ml) port
1/4 cup (80g) cranberry sauce
1 1/2 cup (375ml) chicken stock
Stuffing
1 tablespoon olive oil
1 medium red onion (170g), chopped finely
1 clove garlic, crushed
150 gram mild salami, chopped finely
1/4 cup (35g) unsalted roasted pistachios
1/4 cup (35g) dried cranberries
1 tablespoon finely chopped fresh sage
1 cup (50g) stale breadcrumbs
Roasted vegetables
500 gram kabocha or squash, cut into wedges
4 small parsnips (480g), halved lengthways
3 small red onions (360g), quartered
500 gram baby (dutch) carrots, trimmed
12 baby new potatoes (480g), halved
1/4 cup (60ml) olive oil
2 tablespoon fresh thyme leaves
Procedure:
Preheat oven to 200°C. Using a sharp knife, score pork skin by making shallow cuts at 1cm intervals. Place pork on a board, fat-side down; slice through the thickest part of the pork horizontally, without cutting through the other side. Open pork out to form one large piece. Trim pork; reserve 150g of the trimmings for seasoning. Blend or process pork trimmings with half the butter; place in a large bowl. Heat oil in a medium frying pan; cook onion and garlic, stirring, over heat until onion softens. Add remaining butter, then salami, nuts, cranberries and sage; cook for 2 minutes. Transfer mixture to a medium bowl; cool. Stir in breadcrumbs and minced trimmings. Press seasoning mixture along one long side of the pork; roll pork to enclose filling, secure with kitchen string at 2cm intervals. Rub pork skin with salt; place on a wire rack in a large shallow baking dish. Roast pork, uncovered, for 1 1/4 hours or until pork is cooked through. Meanwhile, make roasted vegetables: Combine vegetables in a large baking dish with oil and thyme. Roast, uncovered, for last 30 minutes of pork cooking time, turning once. Season. Remove pork from dish; rest, covered loosely with foil, for 15 minutes. Drain excess fat from dish, add stock, port and sauce to dish; stir over heat until sauce is reduced by half. Season to taste; cover to keep warm. Serve sliced pork with cranberry sauce and roasted vegetables.