Hong Kong's Top Chinese Chefs Reinvent 7 Staples That Shape The Cantonese Cuisine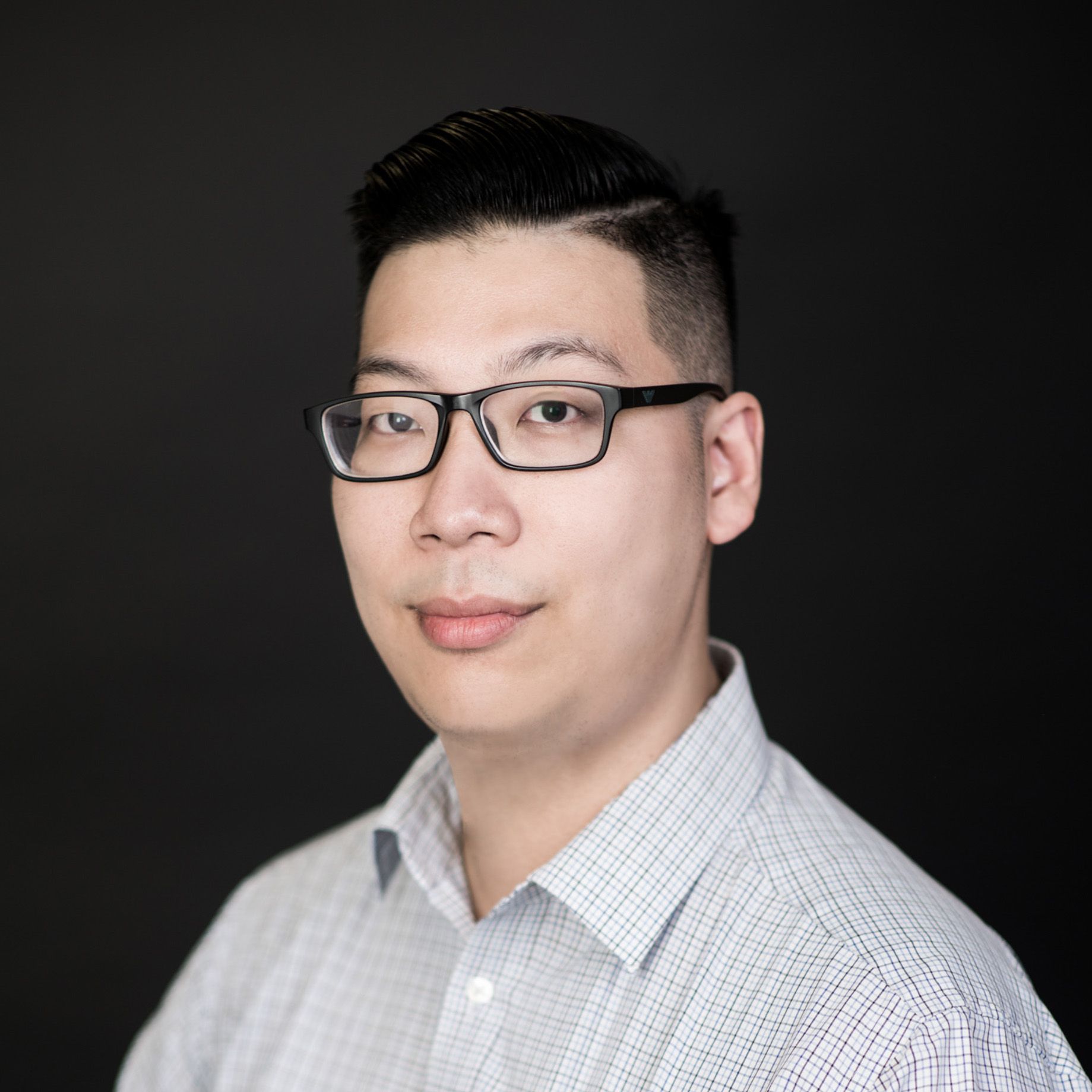 By Wilson Fok
October 07, 2019
For centuries, Chinese people have believed that the key to life depends on seven pantry essentials—wood, rice, vinegar, salt, soy sauce, oil and tea—also known as the "seven staples that run our lives."
Chinese culinary heritage shares a similar philosophy of balance—"our essentials help shape who we are, and in return we strive for more to cover the basics." To honour the significance of these pantry staples, seven of Hong Kong's best Chinese chefs present their ideal ways to showcase the unique characteristics of each ingredient.
1/7 Wood
There's a good reason wood tops the list of pantry essentials—no heat means no cooking. From the discovery of fire, food has never been the same. While technology nowadays usually means the use of gas or electric stoves, wood-based fire cooking maintains a significant role, as Lee Man-Sing of Hong Kong's Mott 32 attests. "We wouldn't be able to roast our Peking duck without some good old firewood," explains the restaurant's executive Chinese chef. "There used to be a time where wood was the only source for fire and heat used for cooking. Now it facilitates the process of a better roast. We use applewood; when the wood chips burn, the smoke they generate permeates through the skin and cavity into the meat, adding a smoky yet fruity aroma—not to mention a wonderful tan to the glossy finish of the duck."
Contrary to conventional beliefs, the key to using wood in roasting is to generate smoke over a slow burn, rather than a blazing flame that would result in overheating and burning the meat. "You can also use wood harvested from different fruit trees," adds Lee. "Lychee wood, for instance, is an excellent firewood for roasting geese, while osmanthus wood can be used for roasting pork and poultry as well."
2/7 Rice
While wood facilitates cooking, rice marks the true staple of the Chinese diet. The quintessential grain of the East, a meal without rice can seem incomplete. As humble as it is steamed and served in a bowl, there's much to be learned about rice. Our taste for good rice has geared towards more variations, so we have become more attuned to different varieties of rice and their specific characteristics. Such is the expertise of Lau Yiu-Fai, Yan Toh Heen's executive Chinese chef.
"We rarely source rice from a single region anymore," he explains. "In the old days, we were importing from northeastern China and Vietnam, but our palate and preferences have changed. Now it's a toss-up between loose, fluffy jasmine rice from Thailand and the glutinous, pearl-like grains from Japan. For the optimal texture for our guests, we often find ourselves testing each crop and creating our own blend. Aside from regional differences, rice is also divided into the old and new crops, as the former is more absorbent for water, while the latter is less so." Lau takes pride in honing his expertise in the grain over his many years of experience.
For decades, the chef would test out crops in order to create the right proportion of old and new rice, as well as harvests from different countries to reach a consistent blend. Here, he also takes the chance to shake down a few misconceptions on rice's preparation. "One must understand the quality of the rice before proceeding to cook it," he attests. "Fried rice, too, relies on a good pot of rice. When the grains are less moist, they fluff up on the hot wok as you toss and turn it with egg and other ingredients, creating the perfect fried rice." The chef pushes the envelope even further by deep-frying cooked rice, and pairing it with crab claw and a rich fish bouillon. The alchemy is sensational, as guests pour the hot broth onto a bed of crispy rice. "I love rice, which is why I take a lot of time trying to find a good bowl of it—just as I learned how to make one as well," concludes Lau.
3/7 Vinegar
As preservation plays a major role in Chinese cuisine, not only does vinegar help extend the shelf life of produce in the form of pickles, it also brings a different spectrum of flavours to cooking. With colours ranging from transparent to red and black, the tartness of vinegar is believed to quench thirst and aid digestion, as it often takes a central role in seasoning cold appetisers.
Chef Jayson Tang of Man Ho at JW Marriott Hong Kong has further thoughts on vinegar. "Families with a newborn often prepare a pot full of stewed pork knuckle with ginger and vinegar as part of a post-partum diet," he explains. "The gingery stew offers extra warmth from slow-simmered ginger root, as well as collagen from the tender pork knuckles and a mixture of different vinegars to balance sweetness and tartness." The acidity in the sweet vinegar blend can preserve the stew from spoilage—and can be revisited when those cravings resurface.
Tang has revamped the traditional southern Chinese dish in his newly launched stewed pork knuckle with ginger and egg in sweet vinegar; the collagen-rich tendon is extracted to be stewed until gelatinous, and it's both sweet and spicy on the palate. "The dish pays tribute to our traditions, but is most often overlooked as a dish only fit for new mothers," says Tang. "It brings health benefits to all who enjoy the taste of vinegar, too."
4/7 Salt
Salt may be the most treasured pantry basic in Chinese cooking. Chef Gordon Leung of The Peninsula's Spring Moon takes the humble item into the centre of a Cantonese classic—salt-baked chicken. "The best thing about baking the chicken in salt is that the salt insulates the heat, steaming the bird until succulent and juicy," explains Leung. The key is to heat the salt in a wok until hot, then encase the paper-wrapped bird within and roast it until the bird is fully cooked. The chicken comes out perfectly succulent and tender, and as Leung attests: "The old-fashioned way to prepare a chicken is often the best way." It's no wonder that the salt-baked chicken remains a best-seller at the esteemed restaurant.
5/7 Soy Sauce
The humble soy sauce is perhaps the most representative among the seven staples when it comes to Chinese cuisine—and an ultra-versatile condiment in any chef's repertoire. It can be a simple topping on steamed rice, it can be a base for simmering chicken, or it can simply and magically give seafood a lift with a burst of umami, as chef Wong Wing-Keung of Man Wah at the Mandarin Oriental shows us. "The most important thing to understand about soy sauce is the difference between light and dark varieties," says Wong. "The lighter one in colour is actually saltier, while the dark, more viscous ones are fermented longer and are stronger-flavoured, but not as salty." The chef demonstrates this alchemy with his simple stir-fried abalone with soy sauce. Prepared in mere minutes, thin slices of fresh abalone are tossed in a hot wok with fermented black beans and a drizzle of light soy sauce near the end, which sizzles away within seconds, leaving a unique caramelised flavour that enhances that of the shellfish. Such is the charm of soy sauce—it not only adds flavours, but makes a dish better.
6/7 Oil
Oil is the most versatile among the building blocks of Chinese cooking. To search for a chef who's mastered the art of frying, you don't need to look any further than Leung Fai-Hung of Hoi King Heen, where his four decades of culinary experience developed his deep knowledge of the cuisine. As a firm believer that simplicity is best, Leung thinks that a simple deep-fried crispy chicken could put an expert cook to the test. Using few scientific readings, Chinese chefs rely primarily on experience in determining their ideal style of frying in oil—and Leung is keen to showcase his. As Leung holds the chicken's neck, showering the bird with boiling hot oil that sears it inside and out, the bird is then submerged into the oil bath, crisping and caramelising until golden. With adequate control and precision in time management, the bird comes out perfectly done, with a glossy skin that crackles when cut this experience, according to Leung, is essentially what allows chefs to master the art of the simple deep-fry and the best use of oil.
7/7 Tea
Incorporating tea into the cooking of food may stray from its nature as a beverage, yet to use it as part of the cooking process is a testament to how much one knows their teas. Jack Chan, the executive Chinese chef at the Sheraton's Celestial Court, is a tea connoisseur who prides himself on mastering the art and science of tea-smoking in cuisine. "For meats, we smoke it with black teas such as pu-erh, a potent blend that brings a deeper chestnut-brown hue to the meat," explains Chan, who enigmatically uncovers the lidded pot where the pork belly was being hot-smoked; the diminishing cloud of smoke reveals tender strips of pork belly, tanned from the pu-erh and ready to be turned into dinner. "The secret to good meat-smoking is to light the fire of the smoking agent, such as sugar or black tea leaves, and allow the smoke to grow until it has encased the pork belly," he adds.
It's amazing to see how the seven staples of the traditional Chinese kitchen continue to stay current and relevant, with the long-steeped traditions meeting creative new ideas—ensuring that these pantry basics will never become stale or forgotten.
This article was originally published in Philippine Tatler Homes Vol 23. To bring you all the latest interior trends and practical advice for styling your home, subscribe to Philippine Tatler Homes through here.
Photography Moses Ng
Styling Christie Simpson