F&B Survival Story: How Founders Of The Sunny Side Group Managed The Pandemic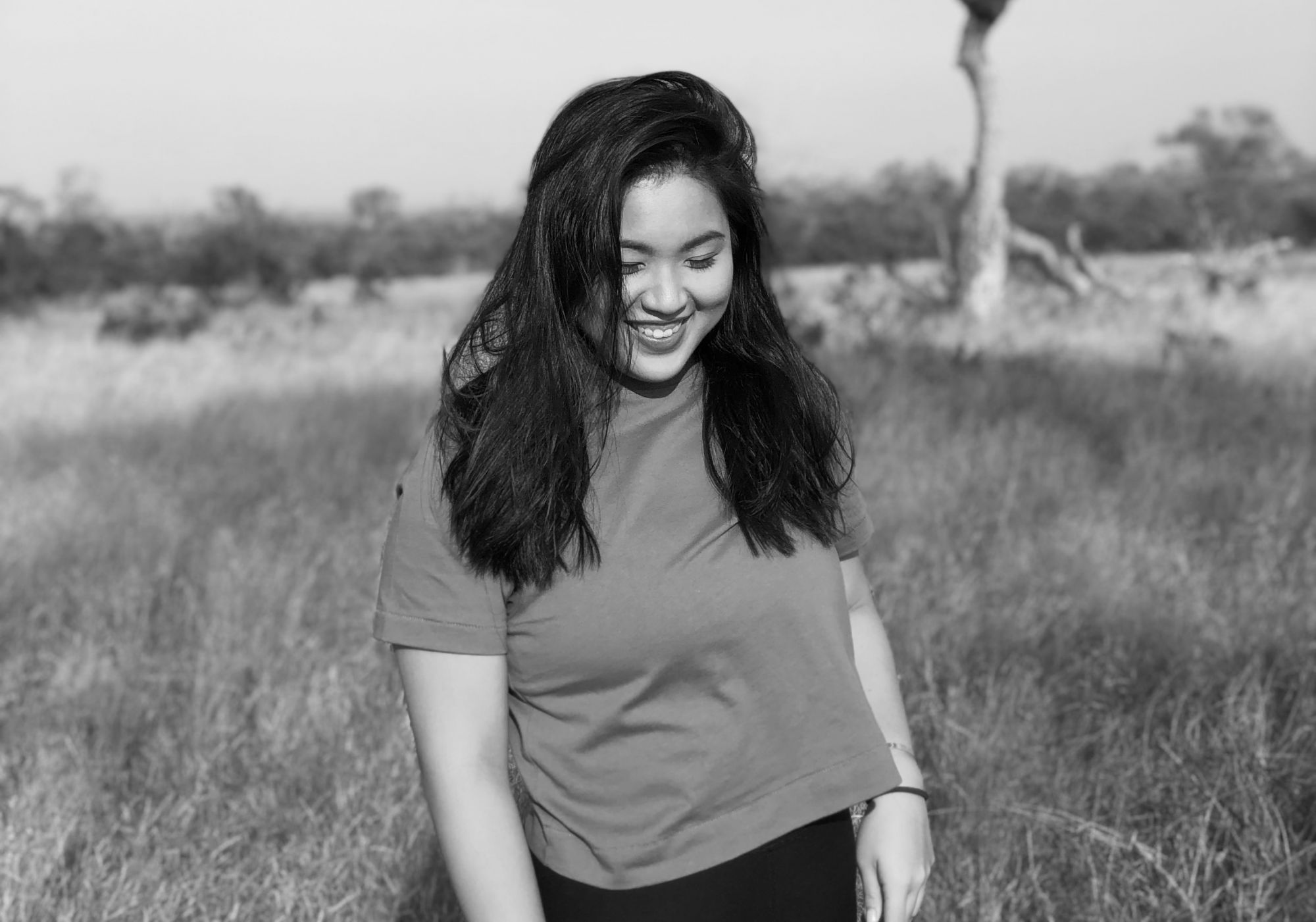 By Isabel Martel Francisco
April 19, 2021
Husband and wife duo Emmanuel 'Nowie' and Odette Potenciano founded The Sunny Side Group with a focus on enriching the dining scene in Boracay. Today the group has expanded their reach despite 2020's challenges. Here Nowie shares how they not only survived, but thrived.
It all began in 2014 with the group's namesake concept, The Sunny Side Café, a neighbourhood comfort food watering-hole. Serving up all-day breakfast, baked foods and specialty coffee, it soon became a favourite on the island. Less than a year later, they expanded in order to offer the Boracay community food something new.
Today the group comprises: The Sunny Side Café, Spicebird (known for grilled meats and Piri-Piri sauce), Coco Mama (vegan coconut ice-cream), Supermagic Burgers (Kitayama beef patties), Mochiko (mochi ice-cream), Please, Senpai (Japanese food), and Tabi-Tabi (Filipino flavours).
"We built and own all of these ourselves. We don't have any partners. But we do have a great Executive Chef, Natalia Moran, who developed almost all the dishes in The Sunny Side Group" Nowie shares proudly.
However, when the pandemic hit, The Sunny Side Group felt the impact. With the onset of the pandemic, they had to re-think just about everything. Nowie and Odette looked towards Manila and began working on bringing their concepts to the big city.
Read on to learn how this industrious team made things work in their favour by reading what Nowie Potenciano has to say:
How did the dining scene change for you and your company in 2020?
The world really turned upside-down for us in 2020 and it was especially difficult in our case because not only are we in food but we are also in a highly tourist-dependent area (Boracay). We started to feel the pinch when lockdowns started in January and February 2020. There was [a] noticeable drop in visitors to the island. When the Manila lockdown was announced, we knew that we couldn't continue to operate. Unlike in Manila, there isn't a big enough local market on the island to sustain our restaurants, so we decided to temporarily close. We were expecting a six-month shut down as the worst-case scenario but we were sorely mistaken.
You guys have opened new concepts during this pandemic. Could you share what new brands you created and what pushed you to start new things?
Five months into the pandemic, we started to accept that things were not going to return to normal any time soon. And while we tried to financially support our staff in Boracay as much as we were able to, we were also at our personal limit.
Fortunately, we were offered a space at The Grid by Charles and Anna Paw, and there we decided to open a permanent branch of Spicebird, our Piri-Piri Grill. We also opened a pop-up of The Sunny Side Cafe there.
We knew that recovery would be a long, rocky road. That's why we also decided to set up ghost kitchens too which involved creating new brands that would be operated out of the same space as Spicebird. We launched: Please, Senpai, serving Japanese yakitori bowls, and Tabi-Tabi Filipino Grill serving Filipino barbecue. Both leverage on our strengths in grilling and sauces, and allows us to enter new categories in food with the same resources. We are hoping that doing this will help us survive such a competitive new market.
What were the lessons learned or challenges faced from creating something new?
The biggest challenge nowadays is rising above and getting noticed in a sea of both existing restaurants and home-based concepts that were born during the pandemic. It's especially tough now; we're all competing for a small slice of the market especially in terms of delivery. And now restaurants are forced to diversify into categories or dishes that you would not have expected them to enter before the pandemic hit. Like, fine-dining establishments now offering burgers, ice cream, and deli goods for example.
Aside from creating new concepts your existing brands began offering takeaway offerings. What did you learn from this experience?
One of the clear challenges we had was how to make sure the takeaway experience was not very far from the pleasures of dining in. When we opened in Manila, we had to review our menu and packaging very well to make sure they were up to the high standards that our customers demand.
This meant some adjustments to the composition of our dishes so that it would hold up better in transit. We also carefully thought of our packaging to make sure our dishes were still very presentable when they arrived after delivery while at the same time, being as sustainable as possible. This meant a significant addition to our costs but we feel these were worth the expense to keep the customer experience at a high level.
What COVID-19-related measures do you think are here to stay (even post-pandemic) and how do you feel about them?
I feel stringent measures will slowly loosen, but what will probably remain is the change in consumer habits. I think guests will continue to look for outdoor seating ­– a stark change from pre-pandemic times. Diners will also continue to be demanding in terms of sanitation. These are changes that I think we should welcome. Restaurants must always reassure customers of their safety when dining.
How did the pandemic impact your personal cooking and eating habits, whether at home or at the restaurant?
Like many other people, I've started to depend a little less on prepared food from restaurants and learned to cook from scratch. I find that the dishes I continue to order are those that are too complicated for me to make at home. I feel that this trend or consumer behaviour will have an impact on the food industry for quite some time.
What did you learn about yourself during these challenging times?
We learned that we're a little more resilient than we thought. The 2018 shut down of Boracay already put us in a bad place but we were able to survive it. Less than a year after reopened from that shutdown, we found ourselves having to close again. But that previous experience gave us a little strength that we're now using to fuel us through these new difficulties.
Did you pick up any new skills, hobbies or passions during the pandemic?
What's a little ironic and funny is that despite owning our restaurants, I'm am personally not the best cook. But since we were trapped at home, I learned to cook much better! One thing I've been trying to perfect is Neapolitan-style Pizza and I even got a special pizza oven just for that purpose!
How do you think the F&B industry in the PH has fared compared to elsewhere in the world?
I think we're in worse shape in the Philippines and it's primarily because there is no clarity regarding how or when the country will recover. There are no plans and direction, making it almost impossible for us to make projections even on simple things such as inventory and staff schedules.
What do you think 2021 holds for F&B? And looking further into the future, how do you think restaurants and the experience of dining out will change as a result of the pandemic?
Unfortunately, 2021 will remain a challenge for the industry if there are no clear plans from the government in addressing the pandemic. The latest lockdowns have pushed many establishments to their breaking point. If this continues, I think we'll see many independent restaurants close and the landscape will change significantly. There will be less variety and choice for the consumer.
How best do you think diners can support you and the F&B industry in the short term, and the longer term?
There are many little ways diners can support restaurants, such as topping up with dessert or drinks whenever able, ordering direct instead of through apps, and generously tipping staff.
But probably the most important way consumers can help is to be generous and forgiving. This pandemic has stretched the remaining establishments to their limit. No restaurant chooses to provide bad service but because of the situation, there will unavoidably be lapses here and there. If customers are more understanding about the difficulties we are encountering, that will go a long way.
Images THE SUNNY SIDE GROUP