Chef Rob Pengson: How Has He Succeeded, Failed, And Grown As A Restaurateur?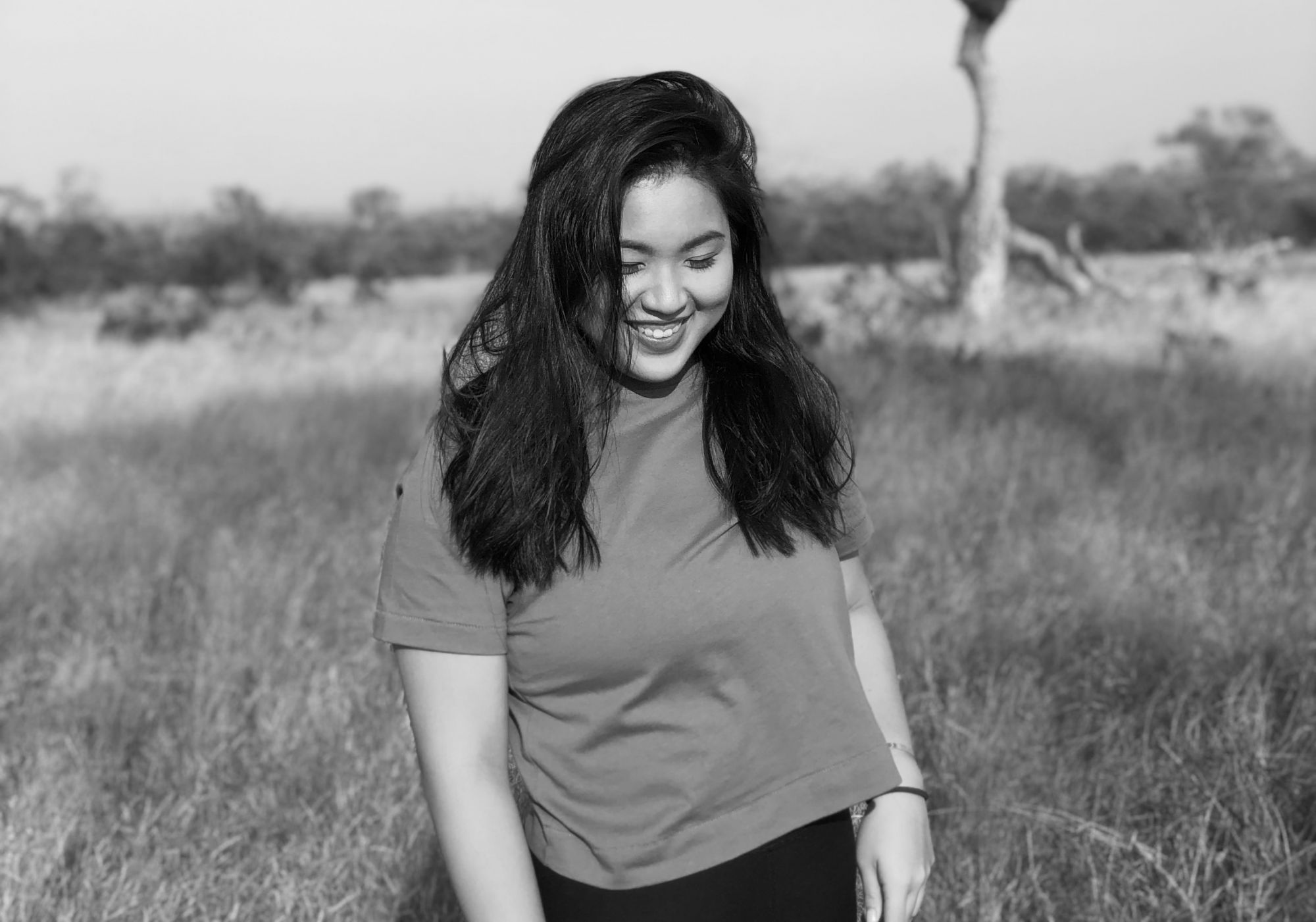 By Isabel Martel Francisco
June 16, 2021
From founding schools, opening brilliant restaurants, to battling a drinking problem, chef Rob Pengson opens up about his life to Tatler
Chef Rob Pengson is a veteran chef, who has been on the Philippine culinary scene for many years, both on-screen and in the kitchen. Known for concepts like The Goose Station, Niner Ichi Nana, Hyve, and now Beso Beso, Rob continues to show us how much he loves food in more ways than one.
To him, education is vital to building the strong backbone that is needed to survive and thrive in the restaurant industry. So much so that this gourmand has founded three schools to date: Academy For National Culinary Arts, Global Academy, and Aleanza, a unique hybrid platform.
Since 2019, he has been hyper-focused on making sure Aleanza would be a well-oiled machine. "Aleanza [which began in 2018] has two major business models: school and full-on bonafide F&B [operations]. At first, we thought we were so clever being the only ones to combine these two in this way... but when COVID hit I remembered Mike Tyson once said "everyone has a plan until they get punched in the face," shares the chef.
We all needed the reminder that we, in our industry, are colleagues first, and business competitors second
Beso Beso, which is under the group's umbrella, is his hero restaurant concept these days, serving modern Filipino cuisine, infusing worldly flavours and international flair into his dishes. Rob's sophisticated approach to elevating Filipino and produce has gotten him much deserved attention.
Despite the troubles the pandemic scattered in his path, chef Rob continued to teach courses in entrepreneurship, finance and management, while cooking up a storm at Beso Beso for both dine-in service while pivoting to crafting takeaway menus and private degustation catering too.
As if that was not enough, he tells me that Aleanza's cloud kitchen is behind the concept Miam Miam Thai Chicken, Prima, is working on opening Mission Wings BBQ & Grill in June 2021, and has its gears spinning at full speed to reveal two to three new brands this year. "We had to pivot. I am blessed with supportive, smart partners and a board of directors. We decided to plant seeds for the future and develop products and services that will become market leaders. That is the strategy, and it's my job to make it happen," Rob tells us.
Read on to hear about the chef's experiences, learnings and tips:
Read more: How Did Vitos BBQ Open Their First Restaurant During The Pandemic?
What important lessons did you learn about yourself, and as a restaurant owner?
Firstly, as a human, I have realised how important life is. Health is so valuable, and our relationships with one another, especially our loved ones and the people we spend most days with, are so precious.
I learned that one is stronger because of challenges and adversity - not weaker. If we can see failures as learning lessons, then we can do better in the next "seasons" of our life.
From a professional point of view, I feel we all needed the reminder that we, in our industry, are colleagues first, and business competitors second. This provides a more compassionate lens that I believe has been missing for way too long.
How did you adapt to offering takeaway offerings? How did you overcome these new challenges?
In order to adapt to the uncertainty, we now have business plans for (i) lockdown status, (ii) MECQ, and (iii) GCQ. They are all so different, with different goals but now we are more prepared.
What COVID safety measures did you implement?
We regularly test our team, around twice a month and sometimes more if clients demand. We have also upgraded our facilities and equipment. We have two teams of employees, Team A and Team B and make sure that never meet so they are protected and in their own bubbles. That way the business has less risk of stoppage. We arranged al fresco dining areas in our patio too and soon will open the roof deck for bigger events at Beso Beso.
Read more: Tasteless Group Founder Charles Paw's Industry Insights
If we can see failures as learning lessons, then we can do better in the next "seasons" of our life.
What COVID-19-related measures do you think are here to stay (even post-pandemic) and how do you feel about them?
Based on what I read COVID is here to stay and will transform from a pandemic to something endemic. We will continue all the precautions in the meantime and are betting heavily on "al fresco" for both dining and school environments, as well as online deliveries and online courses.
What unexpected opportunities arose from the pandemic for you (e.g. opportunity to do private chef jobs, collaborations with other chefs/F&B professionals)?
Unexpected opportunities I found have been on social media. Surprisingly, we have closed some significant media production contracts this pandemic and I am planning to make a food channel for social media. As an educator and father, I believe that content should make the viewer better after they consume it because there is so much trash out there. So, I have been watching some of my favourite videos online from Anthony Bourdain, Erwan Heussaff, chef Rosebud Benitez, to this funny guy named Ninong Ry. We did some analytics on those channels to learn more in order to make content that makes people happy and better after they watch it.
Read more: How Did Founders Of Sunny Side Group Thrive In The Pandemic?
How did the pandemic impact your personal cooking and eating habits, whether at home or at the restaurant?
At first super badly… in month three-six of the pandemic, I was so distraught I developed an alcohol habit which I never had in my whole life. It took some work to end it. As a father, I want to go hiking, diving, and running all over the world with my boys as they grow up, so now I have adopted a more plant-based lifestyle, exercise and meditate to look and feel great.
How best do you think consumers/diners can support you and the F&B industry in the short term, and the longer term?
In the short term: don't have a crab mentality online. Too many people on social media are so quick to post bad things about honest businesses trying their best to survive. They fail to see the fault in their own actions. In the long term, be firm, honest and fair.
Read more: Zark Varona Opened 2 New Restaurants & 8 Branches
Trust and delegate to your team. If you do well, credit your team, if you do bad, take the blame and adjust as needed.
What do you think 2021 holds for F&B? And looking further into the future, how do you think restaurants and the experience of dining out will change as a result of the pandemic?
I believe 2021 is here to change consumer behaviour for good towards online deliveries and education. It's going to be a permanent thing. I believe fine dining is contracting; it shouldn't be the only option. If a group will do fine dining it should be part of their portfolio, [not the only thing]. Many a chef has chased the accolades that come with fine dining but it's a black hole… for us, we look at fine dining as a training ground and PR as part of a much bigger engine.
Education from now on, in my honest opinion, should be a hybrid system for safety and also quality of life. So much of life is lost in the old system where long hours take us away from our loved ones and the things that mean the most. A hybrid life is welcome for now, to me, and gives us more time to fix the problems of the planet.
What are the most important tips you have for people who want to be in the restaurant business?
Don't put all your eggs in one basket
You don't strike gold with just one or two branches... it has to scale
Don't let passion cloud your reason and logic
Learn to be an effective manager
Take care of your health
Don't give up just because you fail... learn the lesson, and do better next time
Trust and delegate to your team. If you do well, credit your team, if you do bad, take the blame and adjust as needed
Read more: Abba Napa Shares How The Pandemic Affected Her & Her Work