The Moment Group's Abba Napa Shares How The Pandemic Affected Her Work And Restaurants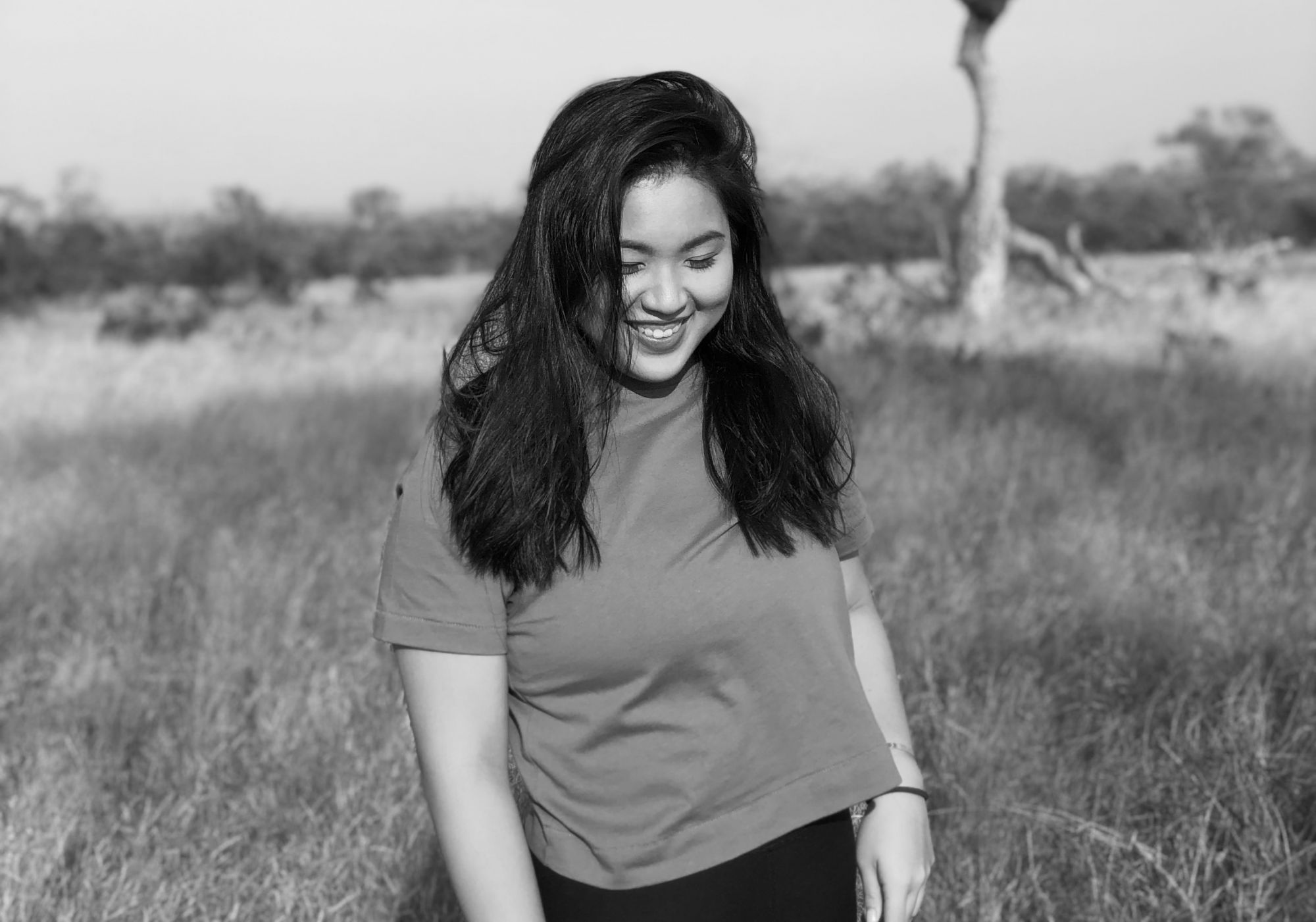 By Isabel Martel Francisco
April 08, 2021
The Moment Group's co-founder and creative director Abba Napa shares her perspective on what the future holds, and tell us what she has learned.
To say that Abba Napa is an industrious woman would be an understatement. She is one-third of the founding team at The Moment Group along with Eliza Antonino and Jon Syjuco, and operates as creative director.
Established only in 2012, the company now takes care of 2,500 employees and proudly houses 12 food brands with 45 locations. Under their umbrella are local home-grown brands like 8Cuts Burgers, Manam Comfort Filipino, Ooma Bold New Japanese, as well as global names like Din Tai Fung.
The Moment Group seems to have done quite well during the pandemic, having come up with a variety of brand new products and initiatives like Moment The Grocer and their own delivery fleet, Mo'Go. Tech-ing up did not seem like that large of a struggle for these restaurateurs as they launched their own website and their restaurants were among the first few to get food deliveries started.
Learn about Abba's perspective and her learnings from the last year:
Read more: Bettina Arguelles Is The First Filipina Executive Chef Of A 5-star Hotel In The Philippines
How did the dining scene change for you/your company in 2020?
From a conceptual standpoint, what we do at Moment is [to] create experiences that allow people to converge and that exact thing that we create for became impossible to do with this kind of a health pandemic. This was a challenging process for us to wrap our heads around as we went through it. But we realised that converging doesn't just have to mean around a table in these times. We can converge over a bed tray, a cubicle desk, sitting on the grass in a park, or even over our own laps while in the seat of our car—be it with the ones we shelter in place with, or virtually, with those we sorely miss. So, throughout this pandemic, we have not stopped creating food that can work for this kind of moment.
What measures did you implement at your restaurants?
Moment's first priority has been to keep everybody (team members, diners, and delivery partners alike) safe, healthy, and nourished. Our food safety and sanitation policies, which were already in place during regular shop operations, have been heightened and aligned with the standards for restaurants operating in the context of a pandemic.
These are all captured in a bible of policies and practices which we call "Project Safe". Daily measures include a "health roll call" via the Moment family tree of communications, a mandatory health check prior to entering Moment's ecosystem (shops, central kitchens, HQ), wearing of protective gear, frequent hand-washing, contactless service, regular disinfection and proper sanitation.
It does take more time to prepare an order now, given the extra special steps that happen in between, but these are the extra steps we must take to ensure the health and safety of its community as it brings nourishment and the Moment experience to those who need it.
Read more: 15 Vegan and Vegetarian Instagram Accounts To Follow
What COVID-19-related measures do you think are here to stay (even post-pandemic) and how do you feel about them?
I think that's still all up in the air for now. But I do hope we all take away from it the realisation that we each have a responsibility to one another. And being that we are all interconnected, we all impact one another's well-being and health.
How has the response been to takeaway offerings? What did you learn from the experience?
We're happy to say that 50 per cent of orders through our in-house platform momentfood.com are made by Moment Cardholders. That's a big thing for us. We want to take care of everyone, but we especially want to do this for our diners who are our long-time patrons. We hope we've been able to nourish everyone who has ever walked through our doors in the same way we've been nourished by their patronage. And for the time being that they aren't able to walk into the doors of our restaurants as frequently as before, this is our way of walking into theirs.
Read more: Follow 17 Of The World's Best Chefs On Instagram
What unexpected opportunities arose from the pandemic for you?
I think more than opportunities that presented themselves, of which there were, it was a broadened mindset that was really the silver lining of 2020.
For one, the F&B industry came together in solidarity in what was and will likely stand to be the biggest crisis of our generation. Competitors became friends and a real esprit de corps was developed. That was seen in the many messaging groups that formed during this time and also in the birth of one of the first industry associations—RestoPH—which had hundreds of restaurant owners and chefs coming aboard in unity.
When it came to us at Moment, I think we were reminded of how strong our own esprit de corps was and I now fully believe in the saying, what doesn't kill you definitely makes you stronger. I have never been prouder to be a part of a team as I am being a part of the team of amazing men & women that make up Moment.
We all, along with the rest of our industry, got knocked down to our knees. But we all stood back up every day and we did what we knew best to do—create and serve food.
Read more: Chef JP Anglo of Sarsa On The Lessons He Learned During The Pandemic
How did you make the most of the virtual space during the pandemic?
I think more than anything outwards, we used it to collaborate with one another and work together as best we could to ensure that being physically apart from one another did not diminish our creativity nor our output.
Needless to say, Zoom is now front on centre on my iPhone screen.
How did the pandemic impact your cooking and eating habits, whether at home or at the restaurant?
I have never cooked more in my life. Especially of the low and slow kind. And I love that.
Read more: Tatler Interview With Asia's Best Female Chef DeAille Tam
How do you think the F&B industry in the PH has fared compared to elsewhere in the world?
I really can't answer that. But I do know our local F&B industry is composed of some amazingly generous people who are real fighters. And I am proud to be a part of it. I don't doubt that F&B industries around the world are composed of like-minded people as well.
How best do you think consumers/diners can support you and the F&B industry in the short term, and the longer term?
As most are, we appreciate how patient & understanding in general everyone is and continues to be… especially on the following topics:
First, on protocols - they are for everyone's good and well-being—both for the diners and for the men and women who come out every day to serve the public who also need to be protecting themselves for their own families and loved ones.
Second, on deliveries - please try to remember that [the] food being delivered has to survive an arduous trip to people's homes and offices. Unfortunately, and our apologies in advance, it won't be exactly the same experience as eating it in our dining rooms after immediately coming straight out of our kitchens.
Read more: Tasteless Food Group Founder Charles Paw Shares Industry Insights
What do you think 2021 holds for F&B? And looking further into the future, how do you think restaurants and the experience of dining out will change as a result of the pandemic?
A year of cautious optimism and safe recovery I hope is in order!
A chef from Paris once said, "We create the material support for somebody's wonderful time".
I think we, as humans, love converging around a table and sharing not just food and drink, but more so conversation with people we enjoy being around. Interaction is intrinsic to us and I don't think the pandemic will really alter that desire.
On that note, I do hope to hear the buzz of dining rooms again soon enough. Whether I [will be] behind the service or sitting in the midst of it as a giddy diner. That buzz is magical, both ways.
And I hope when that day comes, we may all appreciate that magic just that much more.
Read more: Chef Tony Boy Escalante On Adapting To The New Normal