Lemuria Brings a Taste of France to BGC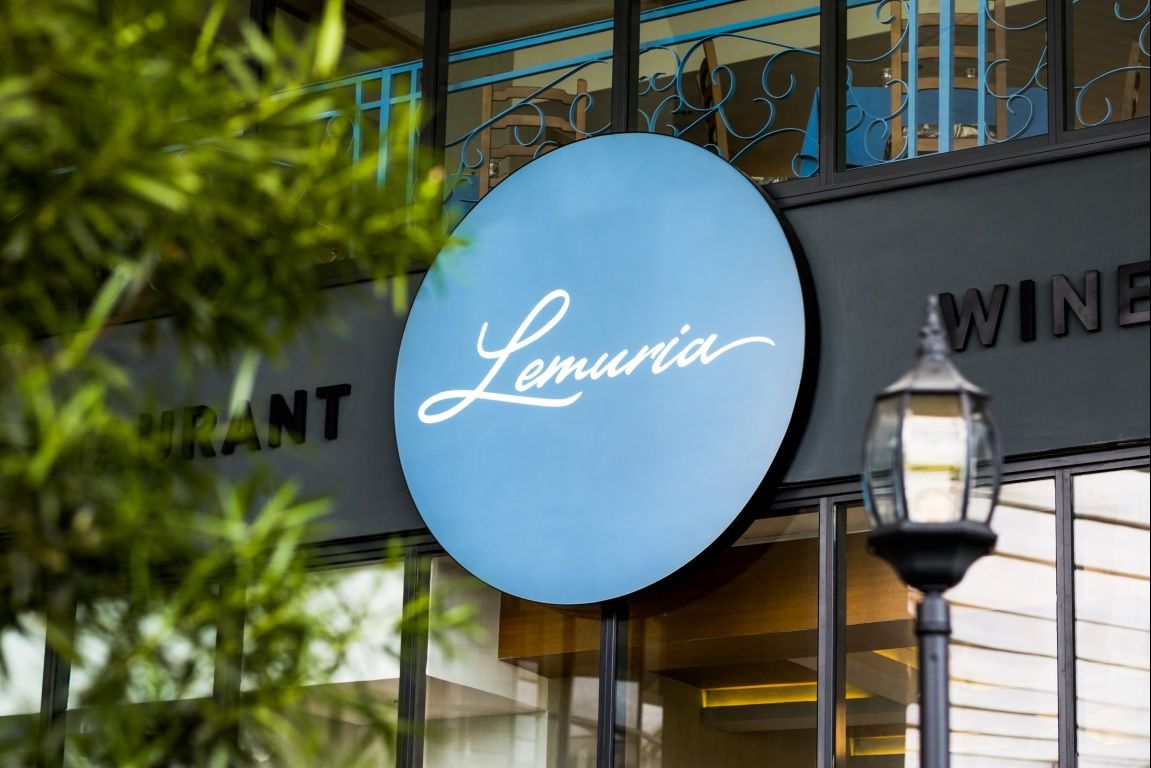 One of Quezon City's favourite restaurants now brings its signature dishes to diners in the southern end of the metropolis
"I want our guests to feel Lemuria Restaurant and Wine bar as their second home," is the experience that Kitt Schroeder has in mind for guests coming to dine at one of the newest establishments in Bonifacio Global City.
Longtime French cuisine aficionados know that the original Lemuria in Quezon City's Horseshoe Village has long offered an exquisite taste of la belle France to local diners, and also has the reputation of being one of the most romantic restaurants in the Greater Manila Area.
Located at The Plaza on the ground floor of Arya Residences, the new Lemuria offers excellent Franco-Mediterranean cuisine along with an extensive wine list that includes prime vintages as well as delectable finds.
Entering the new Lemuria is like stepping into a cosy Provencale home: the walls of the ground floor are lined with racks upon racks of fine wine, while the steps on the staircase are decorated by vibrantly coloured tiles reminiscent of those decorating the floors in southern France.
Upstairs, the main dining room features beautifully set tables covered with pristine tablecloths. The room itself is warmly lit and rustic paintings hang on the walls. The tables are just the right size for small groups to enjoy convivial conversation and intimate meals. At one end of the room, a smaller dining room which can be closed off for private dinners comfortably fits ten diners.
As a way of officially welcoming diners to Lemuria's newest branch, chef Katrina Torres teamed up with the culinary students of CCA Manila for a "Medley of French-Mediterranean Fare," an evening of fine dining with a select group of guests.
The dinner for the event featured a number of delectable dishes, including the Lemuria Signature Salad with soft-shell crab and a balsamic vinaigrette; Fruits de Mer (mixed seafood) drizzled over with a buttery white-wine sauce; a modern interpretation on the classic Boeuf Bourguignon; and a toothsome Dulce de Leche cheesecake made with two cheeses and a strawberry confit.
With dishes that add a modern touch to traditional French fare served in a cosy and convivial setting, Lemuria Restaurant and Wine Bar in BGC promises to be an excellent choice for those seeking authentic flavours in good company.