10 Years Of Paradise With Bacchus International & Shangri-La Boracay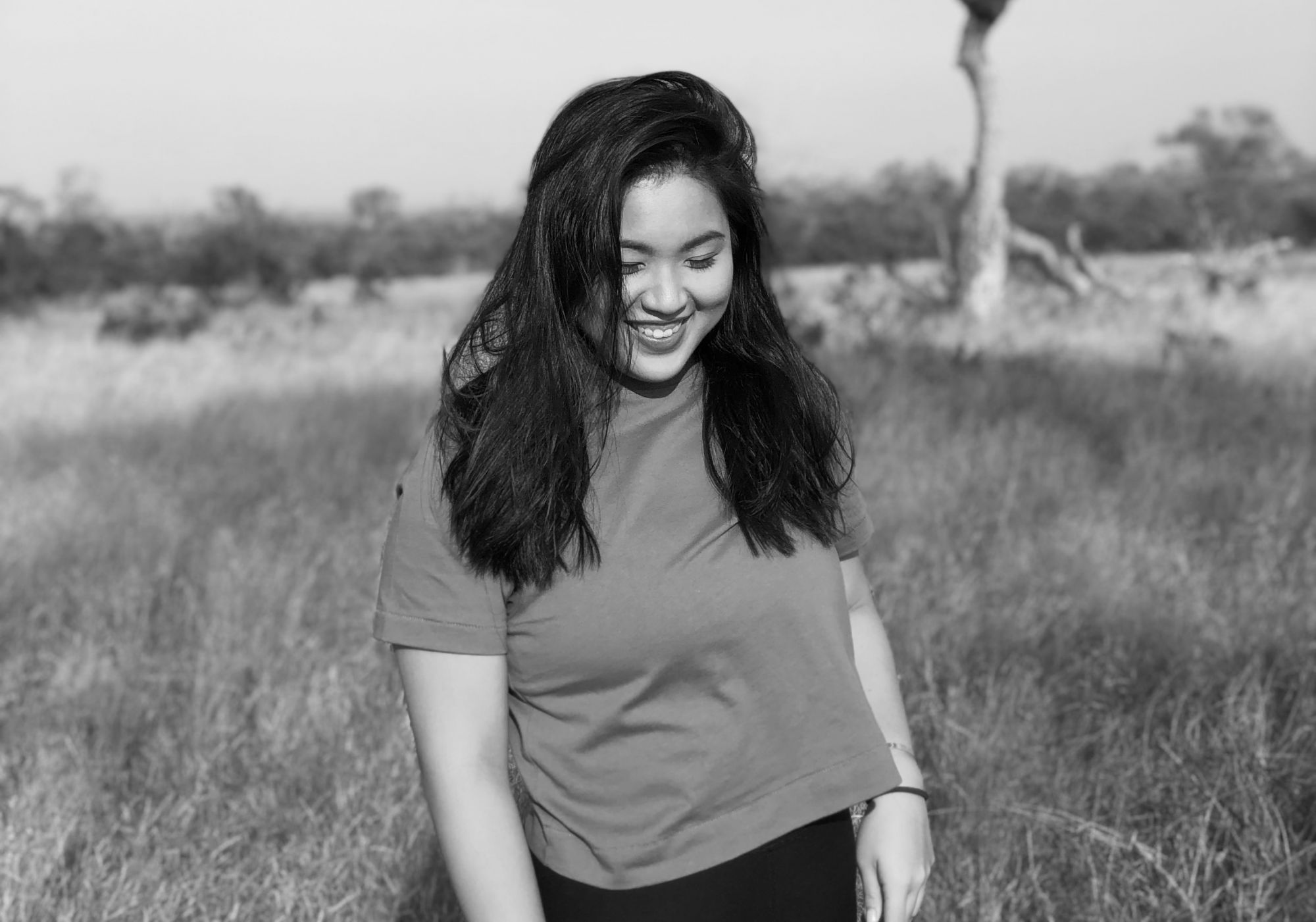 By Isabel Martel Francisco
May 03, 2019
Reservations In Paradise is a gastronomic weekend worth indulging in and one that you are sure to remember
It all starts with an invitation, that elusive tap on the shoulder asking if you would like a Reservation In Paradise; a peek into a world of luxurious food, wine, and tropical goodness.

Step off the plane and into Shangri-La's private speedboat, which glides along Boracay's rehabilitated pristine waters beside white shimmering sandy shores. Take in views of the sought-after island's popular White Beach, bustling with kites, water sports, cafes, and bursts of laughter from families and friends enjoying the Philippines' natural wonders. The speedboat will continue past White Beach, taking a turn into a secluded surprise that is Shangri-La Boracay's Resort and Spa where you will see hill-sides peppered with tree-top villas and a dock humming with the pounding of local drum-beats as the resort welcomes its guests.
"I think very few other countries can do an event like this. I can't even think of another resort that can do this. Very few have the logistics to do this level of event. They can access world class chefs through their network and have the commitment to make it work as a promotional event to showcase their resort for the long term. The hotel's reputation in the region as a desirable vacation spot is excellent." – Alex Lichaytoo, Owner, Co-Founder, Bacchus International

During Reservations In Paradise, you don't only enjoy a world-class stay at this Shangri-La establishment but are totally pampered with artfully curated experiences (breakfast, lunch and dinner for 3 days straight!) featuring internationally acclaimed food and beverage prepared by top-shelf talents.

"Reservations In Paradise is a very good way to explore the resort and all of the island. It is all about excellent food, wines, and having a good time together." - Dave Junker, General Manager, Shangri-La Boracay Resort & Spa
This one of a kind weekend, created by Bacchus International and Shangri-La Boracay has become an annual tradition that is known to provide, create, and deliver experiences worth craving. It is not just one special meal that is seared to memory, but an entire adventure that sweeps you off your feet.

Perfect for enthusiasts and connoisseurs who truly know their way around a wine menu and also delightful for those who don't know too much about the subject for that matter. However, drinking and eating lightweights beware – this is not the event for you! Foodies, welcome.

"This was born over a cup of coffee between two friends: myself and Amit Oberoi the GM of Shangri-La Boracay at the time. We wanted to showcase the resort, and our wines in a very unique no holds barred type of way. After the first event, it started to have a life of its own."- Alex Lichaytoo, Owner, Co-Founder, Bacchus International


Alex and Cifford Lichaytoo, the dynamic team behind Bacchus, live for fine wines and gorgeous meals, and find true joy in being able to share that with the people around them. They have perfected the Reservations In Paradise experience, and had outdone themselves for its 10-year anniversary.
Day 1

Day 1 begins as you jetty into Shangri-la's stunning cove and are whisked away to your rooms. As guests unwind and take a look at the delicious itinerary that had been prepared and laid out on the bed, stomachs begins to sense the evenings festivities nearing.

Welcome cocktails on a veranda with sweeping views of a fierce sunset soothed the night's mood as the sky turned from dusty blue, to gold, orange, and then navy. As night settled, guests were escorted to a secluded cove within the resort where a decadent interactive, and somewhat in-the-round kitchen experience greeted us. Tables were set angled towards the chef's tables, stoves, produce spreads, grills and equipment were, all prepped and ready for some soon to ensure action. Lights, LED screens, and even a sailboat, transformed this waterfront to a spectacular events venue.

Suddenly the lights dimmed, music flowed in, and the pitch black ocean was lit up with multi colored lasers. From around the corner of a rock formation in the ocean, Reservation's In Paradise's spectacular chef team arrived via speed boat! Docking on the shore, they emerged carrying their prized produce items and immediately began preparations. Shangri-La chefs, Gilles Galli, Joris Rycken, Alain Rion and Anna Atilon were joined by guest chef Michel Portos, an international culinary talent who has been awarded 2 Michelin stars.
The stations lit up and dozens of chefs emerged and began marching into the venue to their respective assignments. It was like a dance. Every move seemed choreographed and deliberate. The weekend had only just begun, and the bar had been set high.

Alex Lichaytoo, Mr. Bacchus himself, welcomed his guests and introduced each of Marchesi Antinori's 6 phenomenal wines that evening. From the Cervaro della Sala, Tignanello to their Solaia, there was not an ounce of disappointment.
"We first decide which vineyards to invite. Then we conceptualise the type of event/dinner to create. The menu is then made with the great wines as inspiration. The vineyard has to be a recognised as premium brand and is able to attract a higher level of participant. We try to have a bit of variety during each weekend such as having an Italian for one dinner and a French for the next. Bottom line the wines have to be excellent." – Alex Lichaytoo, Owner, Co-Founder, Bacchus International
Immersed in this bustling beach-front kitchen, every diner had the chance to explore its nooks, and feel its pulsing energy. Twelve courses were served that night, and finished off with what you may even call call performance art. A dance of dessert, a sweet symphony ensued.

Tucked away to the side of this impressive interactive dinner set up was a full lounge and bar on the sand where Reservation's In Paradise guests could kick-back and order some nightcaps.

Day 2

The sun softly beamed into the room as a gentle wake-up call – a reminder to not miss brunch! Tucked away on one of Shangri-La Boracay's gardens just a hop away from the beach was a picturesque come-when-you –want brunch. It was a chic garden party set-up under swaths of flowing fabric, surrounded by colorful stations of food, and of course, stunning wines and bubbly. "There is no set cuisine or theme to the weekend. We wanted to show that you can match traditional Italian wines for example, with any type of cuisine, from all over the world. The chefs bring the creativity to the table and I have full confidence in them." - Dave Junker, General Manager, Shangri-La Boracay Resort & Spa
The afternoon was ours. Baking under the sun, taking a dip in Boracay's waters and lazing away with friends, making memories and thinking about booking for next year's Reservation's In Paradise already.

Before you knew it was time to get freshened up for cocktails at CHI spa, before the 10 hands, 6- course dinner featuring the wines of Paul Jaboulet Aine. On this final evening in Paradise, every table seemed as if it was floating, perched on top of a glass panel covering the CHI spa swimming pool. No meal was simply situated in a restaurant, but designed to pamper guests to an experience they wouldn't forget. Paul Jaboulet Aine's Condrieu des Grands Amandiers, le Chevalier de Sterimberg, Crozes Hermitage Domaine de Thalabert and Hermitage La Chapelle were amongst some of the stellar pours that night.
Under a totally blue sun drenched sky, that crisp glass of Casa Marin or sparking Bollinger really did the trick, cementing a smile on each on every one of our faces. To top it off, every guest was gifted with a beautiful wicker picnic basket filled with goodies, from piping hot foie gras, spreads, jams, and a variety of snacks to keep us company by the ocean. Did I mention that guests receive a bracelet, which entitled you to unlimited wine throughout the entire weekend at Reservations In Paradise? What's not to love!

"The pairings between wine and food have to be perfect. And even the sequence of both are critical to the cohesive impact of the whole dinner. Anything that does not work can throw the whole meal off. And so many people still take this for granted when planning their meals." – Alex Lichaytoo, Owner, Co-Founder, Bacchus International
Alex introduced our wines of the evening and spoke enthusiastically about the power of a truly great dining moment. Dave Junker, the resort's General Manager thanked everyone for being a part of this once a year adventure which he and his team had poured their hearts into. As glasses clinked and laughter roared, old friends caught up as new friendships were forged. It was an excellent conclusion to a gastronomic weekend.

"We had 3 great houses. Antinori is a 26 generation family vineyard that has been around for more then 500 years. They definitely are the first family of Italian wines. Paul Jaboulet from the Rhone Valley, France also has a very long history of great Hermitage, Shiraz and of course the Iconic wine "La Chapelle". These are legendary wines. The Champagne featured, "Bollinger" is a Grand Marque - that is beyond question. In the world, it is always rated as part of the top 3. We also had a fairly new Chilean wine, Casa Marin highlighting great Sauvignon Blanc and Riesling. They are a white wine specialists that can compare with any white wine in the world." –Alex Lichaytoo, Owner, Co-Founder, Bacchus International
Day 3

It was time to leave Paradise for reality. But before jumping back onto the speed boat for the airport, we of course had a champagne breakfast at Sirena's prime clifftop location. With to-die-for views of the island that showed off how spectacularly beautiful the Philippines can be, some out of this world French toast, crisp bacon, and glasses of our favourite champagnes and white wines before departure, it was safe to say that it was a weekend well spent.
Make your Reservation In Paradise as soon as you can!