Masahiro Okinawa Gin Debuts In The Philippines With A Tropical Twist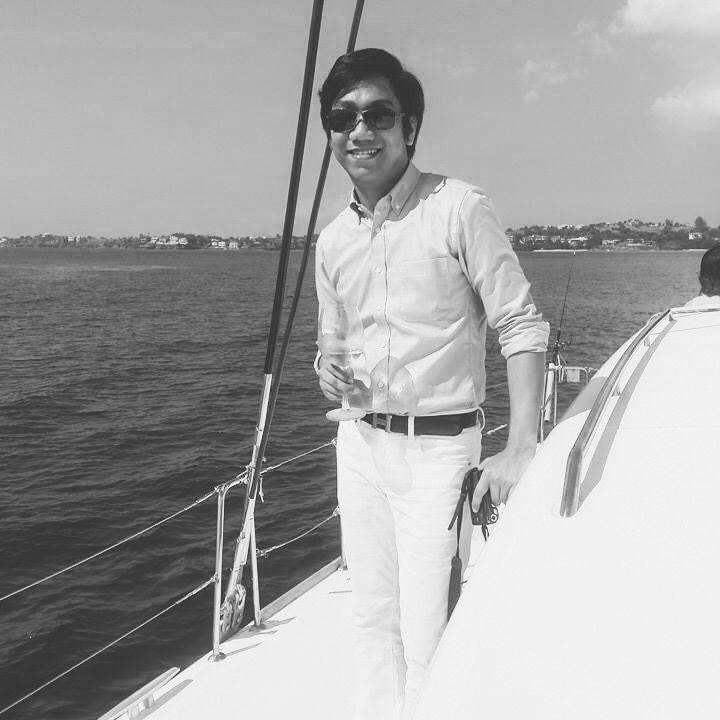 By Franz Sorilla IV
September 27, 2019
Already a household name in the Okinawan traditional distilled sake industry, Masahiro Shuzo Brewery ventures into craft gin—the first in Okinawa—and finally launches it in Manila
Smooth, aromatic, and refreshing, the intriguing Okinawa Gin from the Masahiro distillery is crafted by applying the brewing techniques typically used for ryukyu awamori (Okinawan traditional distilled sake) and by utilising ingredients endemic to Okinawa.
"When we began brewing gin, we started by studying the historical background, brewing methods, and the botanical flavours that identify gin," Masahiro Shuzo Brewery 7th generation distiller Higa Masayasu said. "Through trial and error, we persisted to keep two policies (awamori and gin) which are focused on using local ingredients and utilising the awamori distillation methods effectively."
Unlike gin's common continuous distillation machine, the awamori method uses a single distillation machine. By using both the vertical and horizontal types of single distillation machines, Masahiro Brewery has succeeded in producing unique and original awamori products. They then studied Holland's brewing methods as it also uses single distillation machines, this then led to their gin venture.
During its official launch in Manila at 205 in Bonifacio High Street, Higa explained Masahiro Okinawa Gin's brewing method: "First to establish a base malt with botanical flavour, we used the vertical distillation machine (which uses a direct heating method) to brew a base malt with dry straight taste. Next, after marinating the botanicals into the base malt by using the small horizontal distillation machine (which uses a indirect heating method) for a second distillation, we succeeded in creating a refined, rich-tasting gin. Through our long cultivated distillation skills, we succeeded in establishing our original brewing method by utilising the characteristics of the two different machines."
A common botanical for gin is juniper berry, thus Masahiro Brewery strived to match it perfectly with the botanicals unique to the tropics. "We chose the citrus, shekwasha, to support the main flavour of the juniper berry. The compatibility of these two botanicals matched very well, and their synergy maximised the quality of its flavour."
The other four botanicals carefully selected by the team are: goya (bitter melon), guava leaves, roselle (a type of hibiscus), and Javanese long pepper. The goya adds bitterness that deeply tightens the flavour, meanwhile roselle evokes an elegant aroma and refreshing sour taste, the guava leaves give fruity and floral with slight sweetness and herbaceous taste, while the long pepper emits the tingling spiciness in its finish.
This gin is so smooth and refreshing that you could have it neat or on the rocks with few hints of ginger for that added pop. During the launch, guests were served experimental concoctions inspired by classic cocktails. However, being born in the tropical island of Okinawa, it may pair best with shekwasha-flavoured, or fizzy drinks.
"We succeeded in creating an original gin which perfectly matches with the tropical Okinawan atmosphere. To commemorate the first gin made in Okinawa, we decided to commercialise the Masahiro Okinawan Gin Recipe 01. The Philippines is our first international stop and hopefully we will reach Singapore and other nearby countries by the end of the year," he said. "We will never forget the memorable moment when this gin was born. It filled the brewery with fresh aroma and refreshing breeze. Through our new challenge of creating this gin, through each drop we deliver, we wish everyone's happiness with all our heart."
Masahiro Gin is exclusively distributed in the Philippines by Hotei Japanese Premium Inc.