Mortlach and Tatler Kick Off 2021 With Another Exclusive Whisky Tasting Affair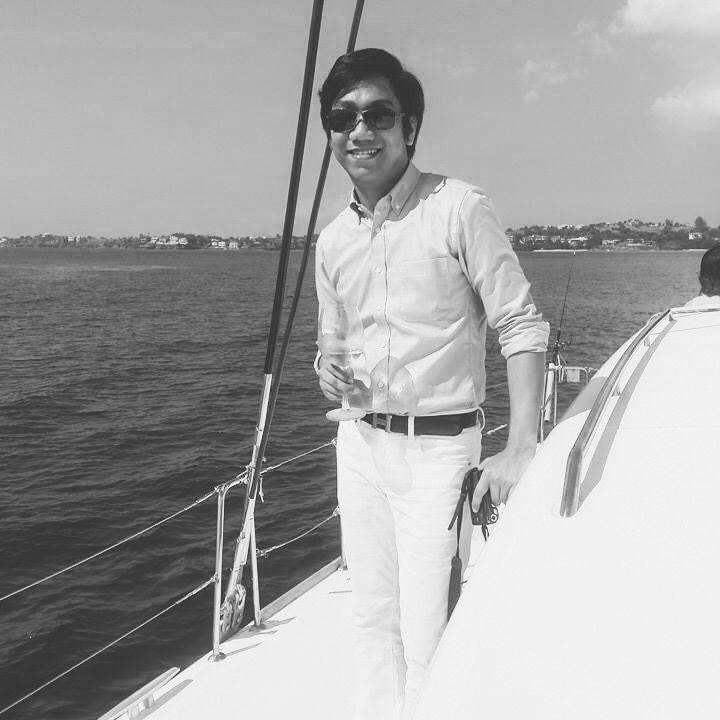 By Franz Sorilla IV
February 01, 2021
Single malt whisky brand Mortlach continues its recent launch in the Philippines with a special whisky tasting cocktail in partnership with Tatler Philippines. With select friends and loved ones, we hosted a private virtual event, engaged in meaningful conversation about whisky and the hopes that 2021 brings.
Dubbed as "The Beast of Dufftown", this Scotch single malt whisky brings out the bold flavour of Speyside. Its exceptional flavours bridge the gap between mellow and smoky, a true Speyside whisky trait that exhibits gentleness and smoothness on the nose and palate. This 190-year-old brand has been revered by connoisseurs and epicureans alike all over the world and just recently, Diageo Philippines brought it to the Filipino table.
Read More: Discovering Whisky's Best Kept Secret: Mortlach and Tatler Host An Exclusive Virtual Tasting Event
In a virtual get together Tatler Philippines and Mortlach welcomed a new set of guests to another round of Motrlach whisky tasting. Prior to the event, guests received a bespoke experience kit prepared by Shangri-La at the Fort Manila, which included a selection of cheese, canapés and charcuterie. Servings of Mortlach's 12, 16, 20-year-old whiskies were also in the kits along with tasting notes.
Marco Lobregat hosted the evening and welcomed Tatler friends with a warm smile and gleeful demeanour. Tatler Philippines' Managing Director Irene Martel Francisco shared a few words and kicked off the exciting affair.
Whisky expert James Walker led the tasting in order to give everyone an in-depth knowledge on Mortlach and the fascinating whiskies the guests would be trying throughout the evening.
Mortlach 12, Walker shared, was an ode to the smallest and most essential still of the distillery called the "Wee Witchie". Having been double casked and matured in both European and American oak, Mortlach 12 delivers enhanced and distinctively rich and robust character. Marco Rodriguez, one of the guests of the evening, shared his appreciation for the richness of the 12, something surprising and much welcomed.
Next up was Mortlach 16 which was inspired by the iconic and rewarding first bottling of the 16-year-old released in 1992. Walker noted that Mortlach 16 has rich, fruity and fragrant notes that top off the beasty complexity synonymous to Mortlach. Majority of the guests agreed that Mortlach 16 is their favourite at that point when Lobregat asked a raise of hands.
But then came Mortlach 20 and suddenly guests were awestruck. Matured for a minimum of 20 years to tame "The Beast of Dufftown" into smooth submission and mellow complexity, Mortlach 20 presents with an old copper appearance with robust body that clings to one's palate. On the nose, it is intriguingly elegant and dense with a mouthfeel of a slightly oily coating. One should capture fragrant notes of dried fruit, cedarwood, leather, and tobacco, and taste a bouquet of aromatic citrus with hints of wood spice opening into a dark, meaty barbecue flavour. Adding brightness the the tipple are contrasting notes of berries, jam, and cocoa nibs.
This exclusive whisky tasting was marked by a relaxed, compelling, and fruitful conversation among friends all of whom shared thoughts freely and openly. Lobregat and Francisco asked the guests how they are planning to thrive in 2021 despite the crises we are facing and for them to share their hopes for the year ahead. Filled with optimism and reminders of staying safe and well, the delightful evening was capped an hour later with a toast to life's blessings.
Read More: 3 Reasons Mortlach Should Be A Part Of Your Holiday Celebrations
---
In the Philippines, Mortlach is exclusively available at liquor.ph. To know more about Tatler events, please reach out to nikki@tatlerphilippines.com.