5 Cigars We Recommend For You To Try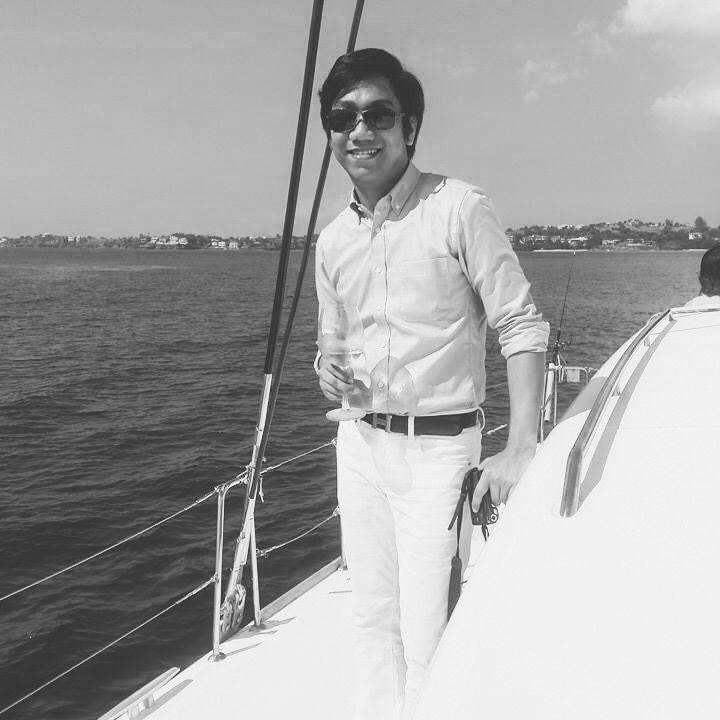 By Franz Sorilla IV
August 29, 2019
Presented By
Stylishly old-fashioned but definitely not obsolete; cigars continue to be a Tatler Man's signature valuable. Here are some we recommend and a few reminders on cigar etiquette
Cigars have long been given the utmost respect by society gentlemen. A cigar's delicate preparation and sophisticated taste make it a desirable luxury as only select countries in the world manufacture it with such care and precision. Though it remains limited in production, it is starting to regain popularity among men of varying ages with the rising number of optimum cigar bars and gentleman's clubs.
The best ones are still hand-rolled cigars from Cuba, Nicaragua, Honduras, and The Dominican Republic. If you are just beginning to explore varieties, start by finding the cigar that is right for you. Light bodied tobaccos serve as a good jump-off point. If you're looking to explore further, you may discover other medium to full bodied varieties. Here are some recommendations you may try that are available at your favourite cigar bar:
1/5 Hoyo de Monterrey Epicure No.1
First on our list is the exquisite Cuban cigar manufactured by Corona Gorda (fourth from left in the photo above). It has an appealing dark brown wrapper, and fresh pre-draw aromas of wood and earth notes. When lit, it evokes fruity fragrances and lasts 45 minutes to 1 hour. It is light bodied, with the freshness of the enclosed tobacco perfectly preserved.
2/5 Cohiba Behike 54
A medium bodied variety in the elegant line of the Habanos brand, Cohiba Behike 54 is a limited edition cigar with a gratuitous leathery aroma. It lasts 45 minutes to 1 hour.
3/5 Arturo Fuente Anejo Reserva No. 46
Here's a very rare full bodied cigar from the Chateau Fuente farm in the Dominican Republic. Its extremely dark Connecticut Broadleaf wrapper has a maduro colour and has been cured in cognac barrels for six to eight months. It has a unique combination of rich, sweet tasting notes and spicy smoke, full of maduro tobacco flavours.
4/5 Alec Bradley Prensado Lost Art Gran Toro
This one is a medium to full bodied toro-shaped tobacco, bound with a blend of five different Honduran and Nicaraguan tobaccos, and covered in a savoury Honduran Corojo wrapper. Taste espresso and spice flavours when lighting this Alec Bradley cigar and experience a lasting finish.

5/5 Padrón 1926 Series 80th Anniversary Maduro
Truly one of its kind and perhaps one of the best cigars in the world, the 80th Anniversary Padrón is a perfecto-shaped cigar made of well-aged Nicaraguan tobaccos (between 5 to 10 years) and exude smooth and hearty smoke. This rich, powerful cigar is nuanced and complex, full of notes of dark chocolate and coffee as well as hints of sweet spiciness.
Remember that a true mark of a gentleman is not the kind of cigar he is smoking but his manners while enjoying a roll with his friends. Always ask permission from your company before lighting a cigar and bring enough to share with your fellows. It is also a misconception that lighting another person's cigar is polite; such a gesture may be misconstrued or might ruin the other person's experience. Know how to properly hold a cigar for it is dangerous and sloppy not to. Don't talk with a cigar in your mouth and never chew it. Don't chain smoke and give yourself a break of at least 30 minutes to cleanse the palate. Lastly, do not crush it in the ashtray as it will smoulder and release a foul-smelling plume of smoke. Enjoy it with a glass of a cognac that complements it.
For more tips on cognac and cigar pairing, you may check this story. Indulge in the world's finest cigars and cognacs at Baccarat Bar. For more information, visit solaireresort.com
Photography Mon Mangila
Styling Shauna Jay Popple Williams & Isabel Martel Francisco
Production Lucky Guerzon & Elaine Nuestro
Hair Eponine Sindayen & Johnson Estrella
Make-Up Eponine Sindayen & Johnson Estrella
Location Baccarat Room and Bar at Solaire Resort and Casino