Proclamation Gin Is Inspired By The Sampaguita Flower, Cheryl Tiu And Carlo Calma Share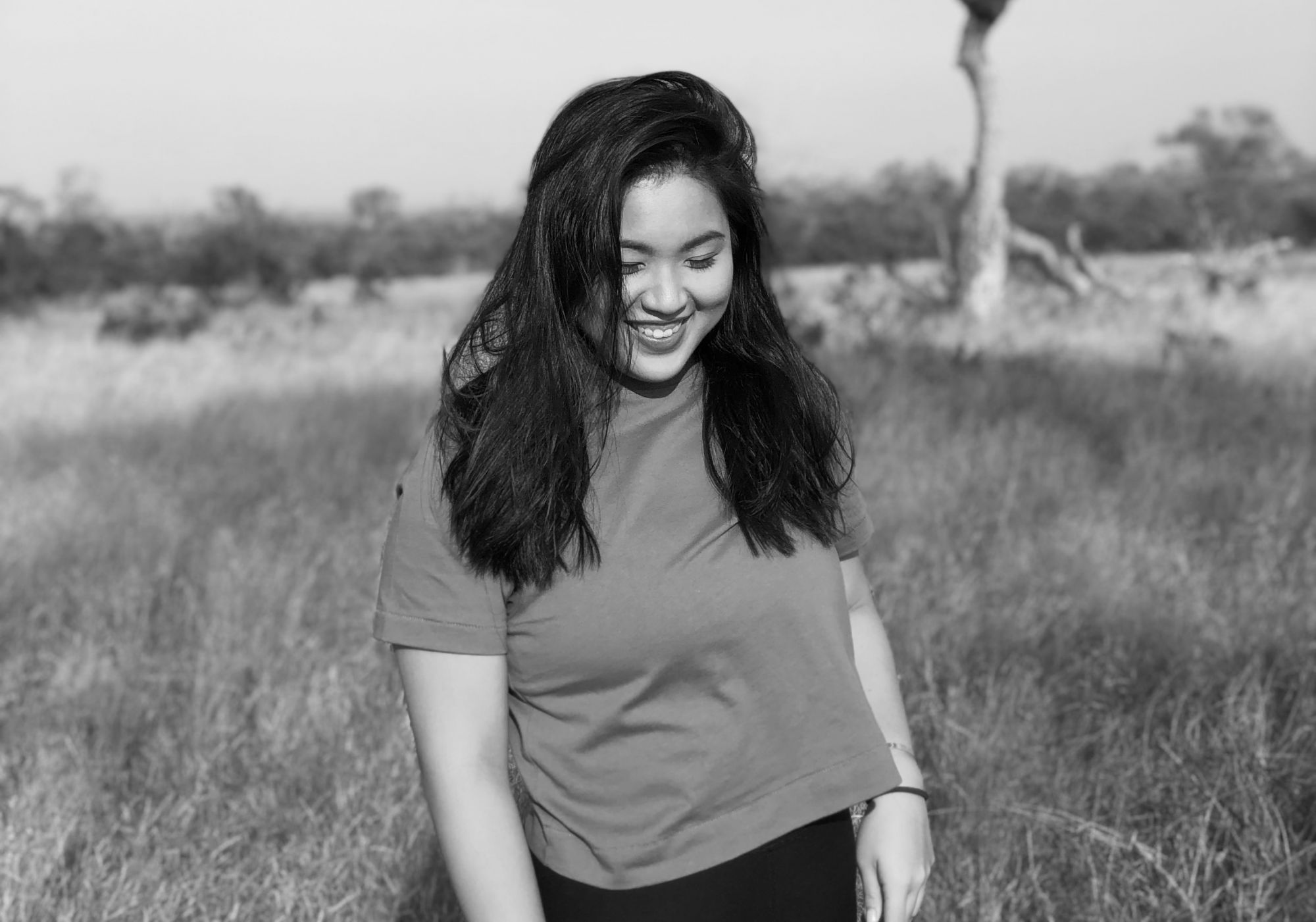 By Isabel Martel Francisco
February 17, 2021
There's a new gin in town. Meet Proclamation Gin! Cheryl Tiu and Carlo Calma speak to Tatler about the brand's ethos and how it all came to be
Created by foodies and tastemakers Carlo Calma and Cheryl Tiu, Proclamation is one smooth tipple. Cheryl Tiu is a journalist who writes for titles worldwide, is a Tastehunter for Asia's 50 Best, and is the founder of Cross Cultures. Carlo Calma, on the other hand, is a restaurateur and famed architect-cum-designer. Fun fact - they're both Gen.T Honourees too!
Though my go-to drink is not gin, I poured a shot on the rocks and was incredibly surprised at how refined, easy to drink, and refreshing it was. It was not overly botanical but still aromatic. Interestingly enough, I preferred it on the rocks instead of mixed with tonic or juice.
These long-time friends wanted to create a gin simply because they are gin-lovers! What better reason is there? "In my travels around the world, I always go to gin bars and try the most boutique (small batch) or the favourite of the bartender–I always chose at first glance, [based on] the appearance in the bar, the bottle and its label. I like gin because with every bottle I tried, there is no one that has the same taste and I find the ones I like are those clean notes but has layers of flavour and a gin that can be enjoyed on its own but also versatile enough so you could put garnishes and bitters to bring out more fun flavours," Carlo shared. Everything he wanted, he made happen with Proclamation. It is truly as if he is describing his own gin!
Cheryl adds that they "wanted to create a world-class Filipino gin. Also, it's a happy spirit"!
About The Gin
Proclamation is loud and proud about being Filipino. They embrace the Sampaguita, which happens to be our national flower. To Carlo, it has cultural and religious connotations from his youth. He tells me that the gin is fragrant but not too overwhelming and has a surprise end note of toasted sticky rice.
There are 12 botanicals inside Proclamation Gin: juniper berry, coriander seed, angelica root, orris root, orange peel, lemon peel, liquorice root, cassia bark, almond nut, lemongrass, fresh Sampaguita flower, toasted sticky rice.
The Bottle
Carlo, as a talented designer, created the bottle and wanted to focus on a minimalist aesthetic. "My design intent was actually making it like a block or a brick so we could re-use the donated bottles and put it into homes at some point. We are really into upcycling and even the wrapper we did is made of recycled paper. We want the bottle to signify simplicity, purity and strength," he says.
"We also worked with Inksurge—an incredible Filipino company—in designing our label. The use of the neutral colour palette was suggestive of the Sampaguita's colour, which embodies the humility, purity and strength it and our gin stands for," Cheryl adds.
Read more: Santa Ana Gin Pays Homage To A More Romantic Side Of Manila's History
Why did you name it Proclamation?
Cheryl: In 1934, General Frank Murphy declared Sampaguita as the Philippines' national flower under Proclamation No. 652. This is where our gin's name was taken.
Carlo: We wanted to name it Proclamation because Sampaguita is our cultural heritage and since we are working closely with women farmers in Central Luzon we want to continue that promise.
Why did you want to use Sampaguita as your signature flavour?
Carlo: During our R&D (research and development), we would do taste-tests in the morning since [that] is the time when your tastebuds are the most alive and discerning. We originally wanted just Sampaguita but we felt the floral notes were imbalanced, so we thought of adding that toasted sticky rice surprise ending and now I think this is the most perfect blend. You can definitely put citrus to add that acidity to a cocktail - even coconut water, mango, chocolate.
Cheryl: Plus, rice is one of the most important crops in the Philippines, and kakanin an integral part of Filipino desserts.
Why did you want the gin to be connected to the PH?
Carlo: We really want to have a global Filipino product, world-class, export-quality. I think in the past few years only now the world is recognising Filipino cuisine and there is a big interest there. When we started we would let the top chefs and top bartenders in the world try our gin–and consistently, they are intrigued and love the flavour profile notes. And since we also have a good partner distillery we can create an excellent product.
Cheryl: All of us in the Proclamation team were born and raised in the Philippines and we wanted to showcase the best of the Philippines not only to our fellow Filipinos but also the world. We wanted to create something that Filipinos and the Philippines can be proud of.
Why did you want to work with female farmers specifically?
Cheryl: Supporting and championing women and causes relating to women have always been very dear to our hearts. And it was so important to us to create a brand with a giving back component. When we found out that Sampaguita farmers were mostly women, we wanted to work with them immediately and continue helping to give them a source of livelihood, even in a small way.
Carlo: We want a liquor brand with social consciousness and responsibility. It is in our ethos to really embrace women empowerment as well the Sampaguita farmers are really mostly women who actually really handpick the buds and make them as Sampaguita necklaces and sells them to church or in the market. In our case, they don't need to do that extra work, we just buy the actual fresh buds from them at a premium.
What does the gin pair well with?
Carlo: The nutty, grainy, toasted notes can be paired with almost anything. It has a super smooth toasted ending. Chele Gonzalez (of Gallery by Chele) says he will make a Proclamation Gin cocktail pairing with food. I think our gin is very good with Asian food as well.
How do you both like to enjoy your gin? What do you like to eat when having gin?
Carlo: For me, I'm more classic–I just like a basic G&T–Proclamation Gin with either tonic or soda (for the diet conscious) and Lemon/Lime/Kalamansi for that added citrus kick. I like to [drink] it with strong pungent cheeses like Epoisses, pate or edamame.
Cheryl: I like it neat—or with a large ice cube so I can savour the toasted sticky rice flavour. Alternatively, I like it with sparkling water—plain, coconut or even grapefruit. I also like making quick cocktails—gimlet, gin sour, negroni. Personally, I prefer to enjoy gin before or after a meal.
Read more: Order Drinks & Cocktail Kits From Your Favourite Manila Bars