Tasteless Food Group Founder Charles Paw Shares Industry Insights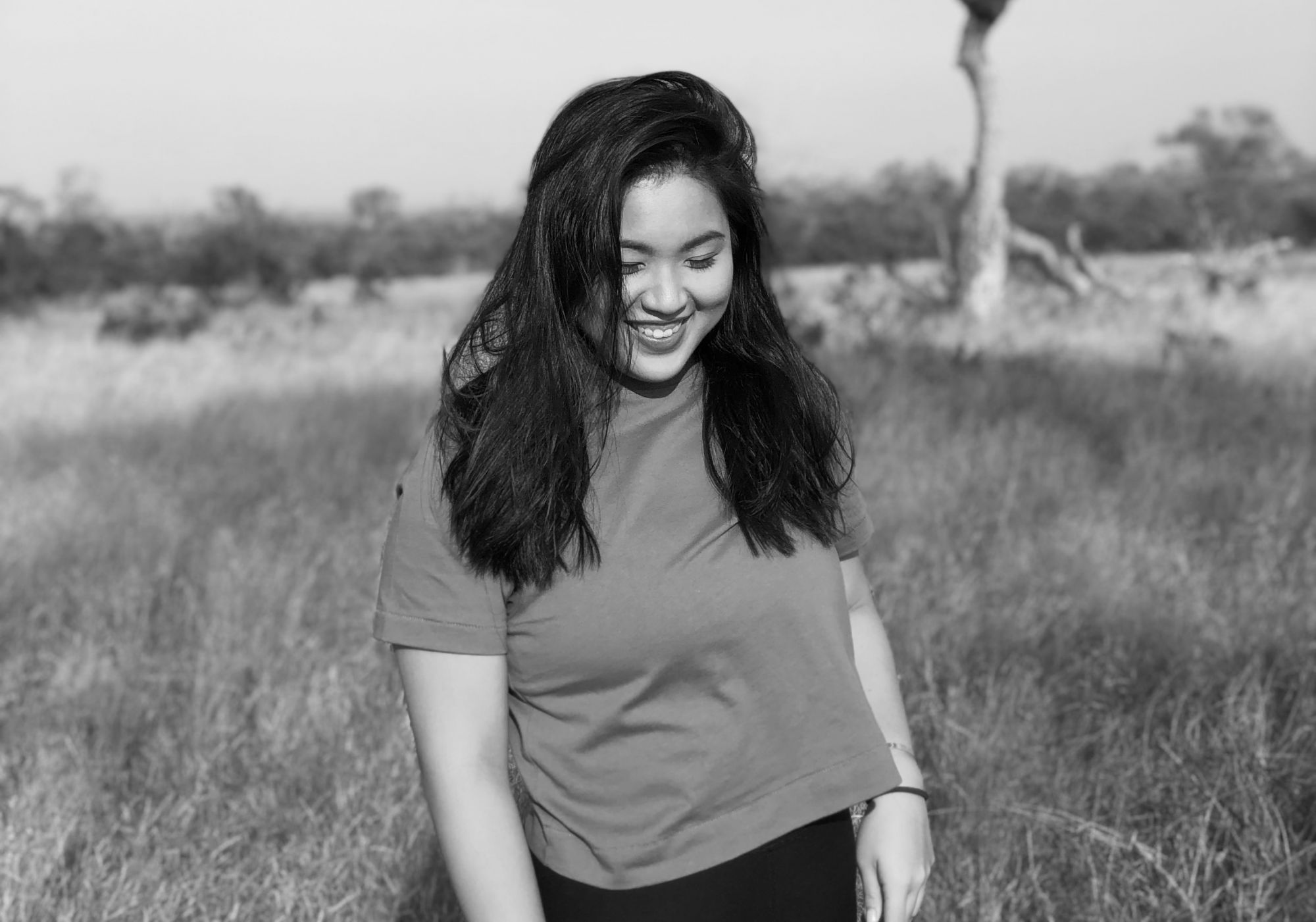 By Isabel Martel Francisco
March 18, 2021
The Grid food hall, Poison Doughnuts, Pizza Express, Scout's Honour and more are all part of Charles Paw's Tasteless Food Group. Learn lessons from this F&B industry leader here:
Charles Paw, restaurateur extraordinaire, is CEO of the Tasteless Food Group. On top of his F&B empire, he is also a partner at Hydra, and president of Digital Walker and Beyond The Box.
Tasteless Food Group, helmed by Paw, houses a group of progressive restaurants and contemporary F&B concepts that aim to modernise, uplift and better the Philippine culinary landscape. With a focus on casual concepts, Tasteless has brought us the likes of: The Grid, Off Grid, Bad Bird, Poison Doughnuts, Pizza Express, Hanamaruken Ramen, Scout's Honour, and more!
Tasteless doesn't just build restaurants: we focus on innovation, design, and creativity in food. We want to lead the restaurant industry by pushing what's possible.
- Tasteless Food Group
At first glance, Paw is shy and reserved. But don't let that fool you. He is extremely business savvy and has a keen eye for spotting trends. He found success with his tech and gadgets brands Digital Walker and Beyond the box, where many of us flock to for our computer, phone and music needs. Having started small, working in computer stores in his early days, he climbed the ranks and is a self-made inspiration.
Read more: 21 Filipino Women In The Food And Drink Industry To Know
Paw co-founded the now notable design hub Hydra off the ground. This artists hub brings together 4 independent design groups, melding talents from the worlds of graphics, animation, interior design and branding, to help companies better position themselves and their products. Clearly, this man knows potential when he sees it. It is apparent that he is passionate about infusing freshness and creativity into the Philippine market and boy are we glad.
Transitioning to the dining space was another entry into a new industry for Paw – one that he seems to conquer step by step. In fact, it is the industry he is most involved with today, responsible for many of the restaurant brands that we so often order from. Tasteless Group has skillfully adapted to the many changes that 2020 has thrown our way, setting examples that we can learn from.
We talk to Charles Paw to get some dining industry insights and words of advice:
How did the dining scene change for you/your company in 2020?
Just like with other restaurants and businesses in the food industry, we had to shift towards takeout and delivery as [fewer people are dining out.] We focused on making sharing-sized food people can take out and have delivered to their home as well as ready-to-cook meals and DIY kits so they can have their favourite dishes as fresh as possible without dining out.
Read more: Futurist Poblacion Nightlife Spot Pivots Towards Arts And Dining, Learn About What They Did
What measures did you implement at your restaurants?
At our restaurants, we implemented cleanliness and safety measures as mandated by the government and a bit of extra, too. We lowered the dining capacity of our restaurants, installed acrylic barriers, and stopped offering service water to avoid continuous contact with the staff. We keep our utensils UV-sanitised and also implement contactless dining and digital health declaration forms. We've also started offering al-fresco dining whenever possible: Rockwell Streetside for The Grid, at Karrivin for Poison, Santolan Town Plaza, etc.
What COVID-19-related measures do you think are here to stay (even post-pandemic) and how do you feel about them?
We think that contactless dining and lower dining-in capacity are definitely here to stay. We also think that more and more people will shift to take-out, delivery, or al-fresco dining. While returning to the way it was before is ideal, we've accepted that it's almost impossible and have already started shifting towards this new direction so we feel quite prepared.
Read more: 10 Filipino Street Food You Have To Try When Visiting The Philippines
How has the response been to takeaway offerings? What did you learn from the experience?
The response to our takeaway offerings has been good. More people have really been ordering take out and delivery more than before the pandemic. Our DIY Kits are also received well so we've decided to develop more for the future.
A lesson we learned is that you need a good e-commerce website that makes it convenient for customers to order and pay for their takeaway in minutes. This is why we focused on making websites for our concepts and offering convenient, online payment options like GCash, online banking, credit cards, and more.
What unexpected opportunities arose from the pandemic for you?
One unexpected opportunity has been opening Off-Grid, our virtual food hall that lets chefs operate cloud kitchens and have people order different cuisines from one website for one delivery fee. We were also able to get chefs to do pop-ups at The Grid like The Sunny Side Café and Pilya's Kitchen. Spicebird from Boracay has also opened at The Grid. We also have other collaborations with chefs and local businesses in the works.
How did the pandemic impact your cooking and eating habits, whether at home or at the restaurant?
Our eating habits have been the same but instead of our usual family lunch or dinner out, we've started ordering in from different local restaurants. Not only is it safer but we also do it to support the local F&B community. We also order from restaurants to send out to friends since we don't see them often anymore.
Read more: Blogger Jin Perez-Go Shares Her Top 5 Takeout Picks
What did you learn about yourself during these challenging times? Did you pick up any new skills, hobbies or passions during the pandemic?
My love for computers goes way back—it's why we founded Digital Walker and Beyond the Box. So these days in my free time, I love making my own PCs, customising and upgrading every part. Aside from my own PC, I've also done my wife's and some of my close friends.
How do you think the F&B industry in the PH has fared compared to elsewhere in the world?
Like all the F&B industries all over the world, it has been quite a struggle to adjust but I think we've been able to adapt well, shifting towards take out and delivery. A lot of small home-based food businesses and chefs also took this pandemic as an opportunity to offer unique and delicious food from their own home kitchens.
How best do you think consumers/diners can support you and the F&B industry in the short term, and the longer term?
The best thing diners can really do to help their favourite local restaurant is to order as much as they can, whether for dine-in, take-out or delivery. If possible, we recommend ordering directly from the restaurant instead of going through a delivery service or app. Also, we hope diners will be patient with their fave restaurants—it's new times right now and we're all still constantly adjusting as best as we can.
Read more: Author Angelo Comsti Shares His Top 5 Takeout Picks
What do you think 2021 holds for F&B? And looking further into the future, how do you think restaurants and the experience of dining out will change as a result of the pandemic?
It doesn't seem like we're going back to dining at any time soon so I think we will continue to see more delivery-only food businesses and a shift towards take-out and al-fresco dining. The future might also see a rise in more cloud kitchens.
Another change we've observed is that people are now more into healthy food and more people look for vegan options. Our goal is to offer vegan options in all our concepts—we've started this with PizzaExpress's The Good Green menu which is a line of vegan pizza, pasta, and desserts.
Personally, for Tasteless's future, we're looking for spaces to expand in. For the first four months of 2021, we're actually working on four new stores and we hope to add more as the year goes on.
Read more: Burger Beast Is Open For Delivery 24/7
Images Tasteless Food Group