The Holiday Feast for Vegetarians, Pescatarians, And Keto Enthusiasts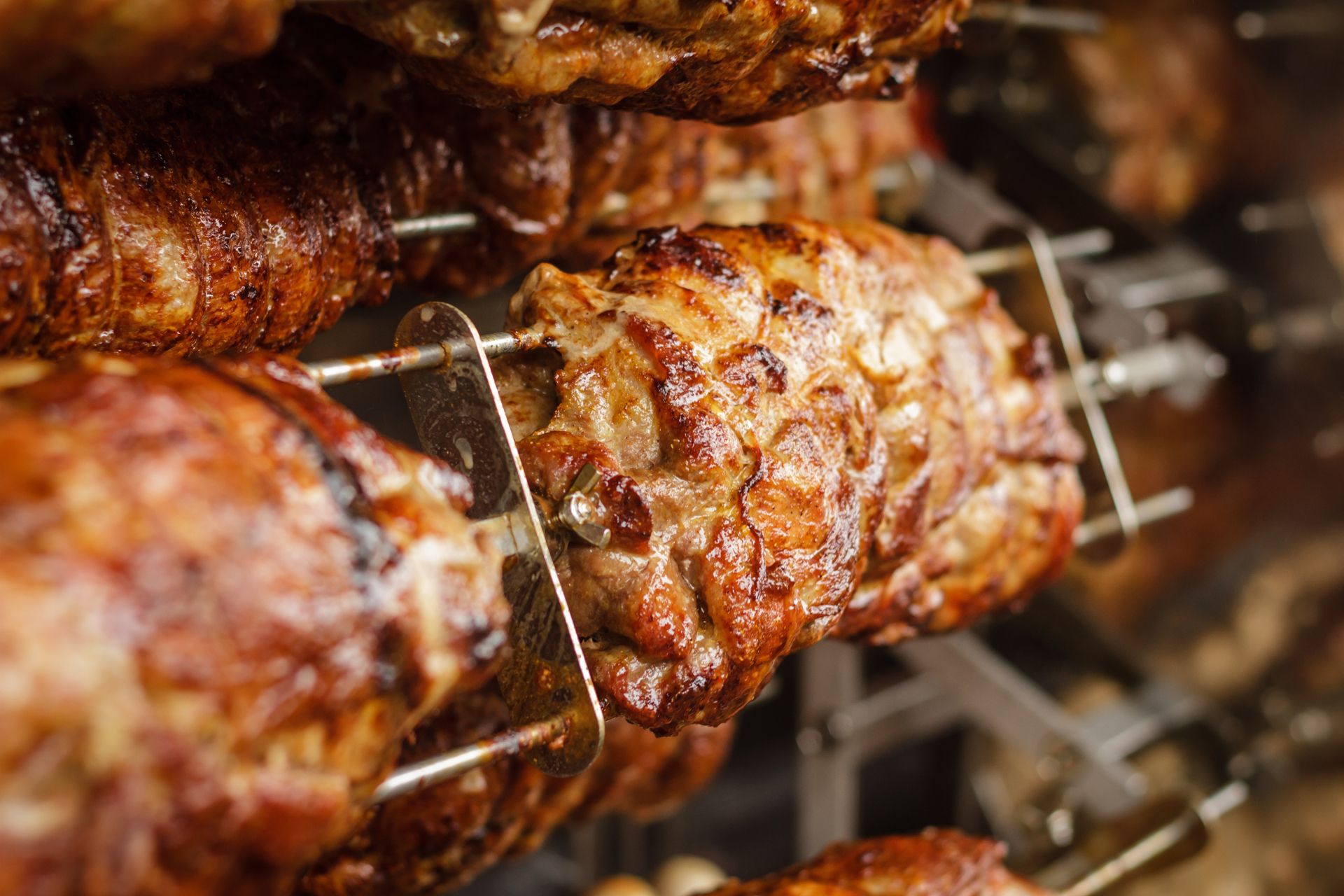 The holiday season is not what it is without an opulent dinner spread. Imagine a pristine glass filled with robust red wine. After you take a sip, with fork in hand, you poke the crispy skin of roast pig. Around it is a lavish melange of decadent dishes.
That should not be the sole image of a festive meal, though. These days, there are more options for everyone even for those who are cutting back or totally avoiding certain ingredients.
The Grinch deserves no seat at the table. And before you (or your guests) turn into one, consider these holiday-appropriate options that won't break tasty routines (and your 2018 fitness commitments).
KETO
Who says being on a diet is less indulgent? Ketosis is the state in which your body burns fat while decreasing your sugar level and supplying energy to the brain. In place of sugar and carbs, your body feasts on protein-heavy dishes which are often generous in butter, steak, and different kinds of meat.
*Some of the dishes featured in this story are prepared with carbs (e.g. potato on the side) and sugar, but you can opt to have them removed.
Foie gras with egg, Todd English Food Hall
The lightly crusted foie gras melts in your mouth as you enjoy this protein-loaded dish resting on runny yolks and crisped onions with a savory touch of demi-glace.
T.E. pork chop, Todd English Food Hall
Savor in crunch, spice, and protein with a mouthwatering platter of thinly sliced roasted meat with an oriental flair.
Roasted pork belly, Lugang Cafe
Here's a neat platter of thinly sliced roasted meat with an oriental flair.
Beef salpicao, XO 46 Heritage Bistro
Bring a familiar flavor to your holiday dinners with this classic dish. XO's beef salpicao is made of juicy beef medallions in olive oil with garlic.
Crispy pata XO style, XO 46 Heritage Bistro
You'll never go wrong with this quintessential party favorite. This pork trotter's skin is so crisp you'll hear a crunch with every bite.
Chicken topped with scallion and ginger oil, Lugang Cafe
Opt for something light and fresh from the meat section of the menu with this steamed poultry. Drenched in ginger oil and adorned with a mound of scallions, this chicken fare will cleanse your palate.
PESCATARIAN
In a nutshell, pescaratians are vegetarians who also eat seafood. Light, fresh, and healthy, any seafood is fairly easy to pair with almost any ingredient. So whether you prefer raw slice of salmon or a more savory dish, the sea never runs out of options.
Salmon sashimi, Todd English Food Hall
Start your pescatarian fête with premium slices of fresh salmon from Todd English Food Hall. Who doesn't love a good Japanese meal, right?
Kinilaw na tanigue sa dayap, XO 46 Heritage Bistro
Kinilaw is the Filipino version of the ceviche. At XO, they use fresh tangigue or mackerel cured in dayap juice, chilis, and onions.
Steamed halibut with chili and garlic, Tuan Tuan
A quick hearty meal comes in the form of this steamed halibut swimming in light, savory sauce.
Salted egg prawns, Tuan Tuan
These lightly breaded prawns doused with salted egg sauce have the right hint of umami. Even those who frown upon the salted egg craze will finish this.
Mixed mushrooms with XO sauce, Lugang Cafe
These rich, savory mushrooms are cooked in XO sauce, a spicy seafood-based sauce popular in Guangdong cuisine.
VEGETARIAN
At some point, people think that vegetarians only eat salad and blanched vegetables but nothing could be farther from the truth. Our herbivores enjoy a rich fare of creative and flavorful dishes that could whet any carnivore's appetite.
Food Hall salad, Todd English Food Hall
Get the feast started with the beloved salad. This one is a mix of greens, grilled corn, cherry tomatoes, and shallots showered with vinaigrette and olive oil.
Vegetable and tofu curry, Tuan Tuan
At Tuan Tuan, you can indulge in their Hong Kong-style curry with bok choy, eggplants, and tofu. Their signature curry is rich and creamy with just the right hint of piquancy.
Vegetarian Panini, Baker Brothers
Put your greens on grilled whole wheat panini and enjoy a play of textures with every bite. Lacto-ovo vegetarians can enjoy this one with the added goat's cheese.
Lumpiang ubod, XO 46 Heritage Bistro
Take a bite of this fried vegetable roll, a combination of bean sprouts, carrots, sweet potatoes, among others, when you need a light yet filling fare.
Stir fried spinach, Lugang Cafe
Lugang Café gives this humble leafy vegetable an umami twist with preserved yellow bean sauce.
Cheat Meals
If you can afford to be a little naughty this season, let it be with dessert. Finish holiday feast with a generous serving of dainty sweets.
Yuzu cheesecake mousse, Tsujiri
Coated in a beautiful matcha mirror icing, Tsujiri's signature matcha cake gets a matching layer of cheese mousse with a thin spread of yuzu jam in between.
Matcha sundae, Tsujiri
Cap off your holiday feast with tea—a frozen one at that. This one keeps the earthy goodness of matcha with a sweet boost of thick red bean paste and the golden water chestnut.
Native chocolate and ube pie, Baker Brothers
With its distinct flavor profile and color, this root crop is a star of the holidays. At Baker Brothers, this staple holiday jam gets an unexpected spin when combined with native chocolate. The result is a sweetness that doesn't oversaturate the palate. You can also try this native chocolate pie with peanut butter filling.