Eat Out Now, Support Local: Wildflour Italian, Raging Bull & The Bowery Talk About The Dine-In Experience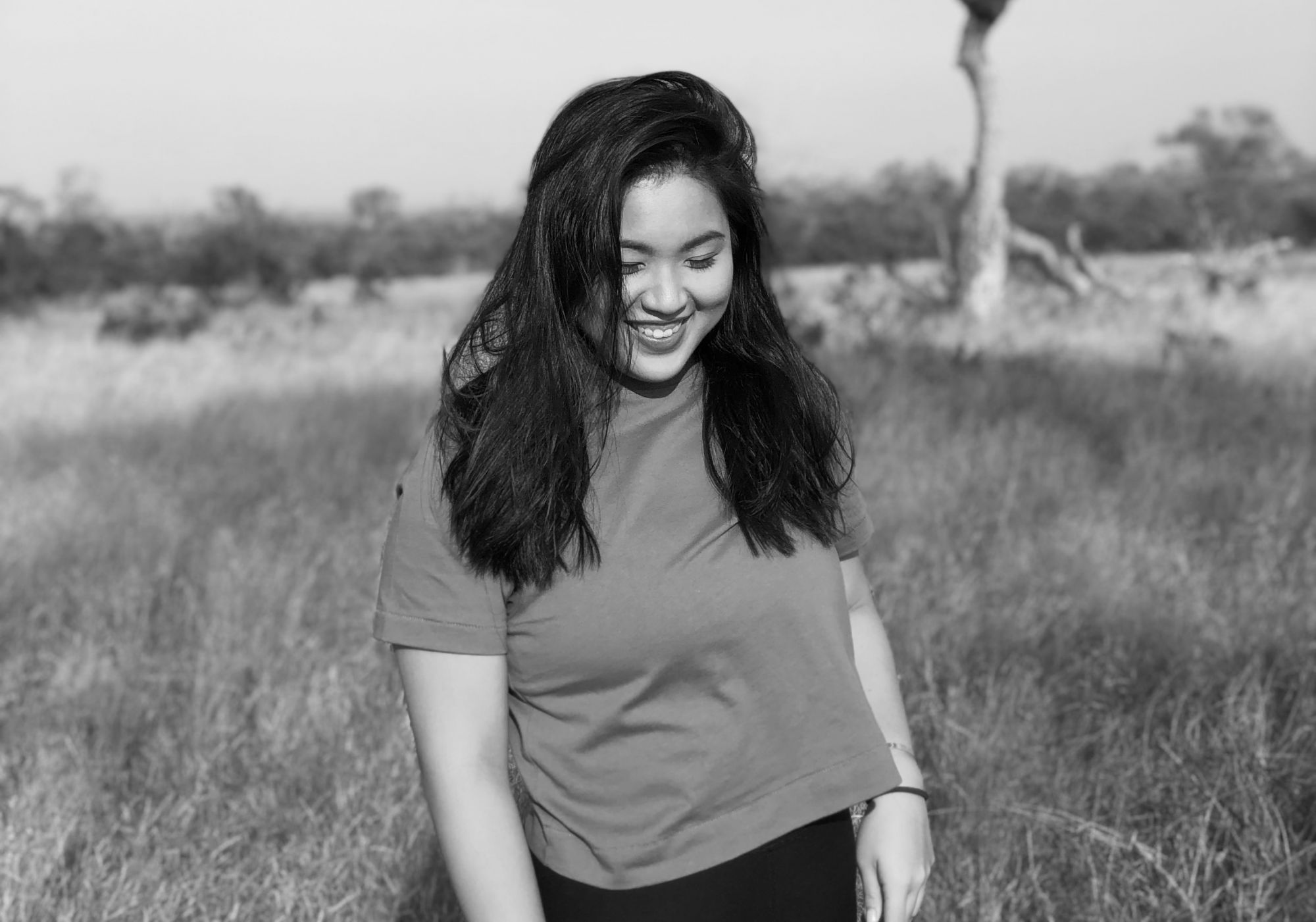 By Isabel Martel Francisco
December 01, 2020
#EatOutNow is both a call to action and a campaign to support the food and beverage industry started by Joey Suarez and Alicia Colby-Sy. As restaurants regain their footing, it will open honest discussions about best practices within the industry. It will create an atmosphere of trust and honesty — about how we should hold restaurants to the highest standards of safety, about how we can revitalise dining, about how we can responsibly eat out again. Above all, it will reopen the doors for creatives to craft new content about the restaurants and bars that we all love.
The restaurant scene is waking up. Seats are being filled and orders are racking up - thankfully so. As someone who personally loves the dine-in and eating out experience, it was quite the struggle to have been in quarantine for months.
Manila's culinary landscape has for years, been growing, developing and maturing. While some doors have closed, quite a few of our neighbourhood favourites and city landmarks have braved the storm and are open for service. This is the time for us to show our support and love, by dining out.
While fears remain justified, chefs and restaurateurs take great pride in making sure their establishments have met all health and safety regulations set by the government. Often, they take it steps further with enhanced sanitisation measures and educational sessions for their teams. Many have even enforced that their teams get regular COVID-19 testing.
"As dining in has always been a cornerstone of the Wildflour Italian experience, we are doing our best to put our dine-in guests at ease by providing the comfortable ambience all Wildflour establishments are known for while still remaining compliant with all regulations" shares executive chef and partner at the Wildflour Group, Allen Buhay. At Wildflour Italian there are acrylic barriers between tables and installed over the counter too. "We also installed nano-silver ion air conditioner filters on our air conditioning units that instantly kill viruses and bacteria upon contact" Allen adds.
The new normal in dining establishments come with health declaration forms, temperature checks, face masks, face shields and constant sanitation. Handy mask bags have become a part of the table setting accoutrement too. Utensils are now individually packed, while menus and payment systems have been digitised to avoid contact points.
Read more: Daily Dose Coffee: Building A Business During A Pandemic
Mikko Santos, co-owner of The Bowery says that one of the main things they try to do to make the restaurant experience as comfortable as possible in the new normal is to make sure their staff gives the best service possible. "Things such as social distancing, the wearing of masks, constantly using alcohol, and more are all part of the new normal and honestly they can make people uneasy," Mikko says. In truth, I do agree, that when eating out, there is a level of stress that comes along with all the health protocol steps, despite the fact that we are well aware that they are designed to make us safer. It too can serve as a reminder of the fear. So, Mikko believes that well-trained servers who are warm, welcoming and educated on the matter play a great role in easing customer's worries and making the dining experience that much more memorable. "It also helps that our current staff at Bowery has been with us for at least five years so they already know our regular guests. Just having someone there to know your name and your usual order makes things more familiar and ultimately more comfortable" he adds.
Allen feels the same and even says that despite the hardships, his staff at Wildflour Italian remain responsible, and personable, taking extra care to not only provide for the needs of every customer but to try to know each of them by face or by name as well– adding that much appreciated the personal touch.
Read more: MISE by Selina Ocampo Elevates The Home-Cooking Experience
John Rice, vice president operations of Shangri-La Philippines and general manager for Shangri-La At The Fort, Manila, agrees, saying that "convenience may have been given way to an increase in safety measures and it may take a lot of getting used to, but we believe that prevention is better than cure." John explains that the notion of comfort nowadays has shifted and even heightened due to the ongoing pandemic we are experiencing as a collective. He tells me that "comfort used to be defined purely within the bounds of the restaurant experience itself, where you receive a warm welcome upon arrival and the excitement you have knowing that a great meal awaits. But in today's new normal, comfort now includes safety."
With regards to one of the country's best steak joints, Raging Bull Chop House & Bar, John says: "While we do have increased safety measures put in place, Raging Bull never compromised on its restaurant experience. Guests can still enjoy grit and grace taking centre stage when they dine in the restaurant and can also delight in our whiskey-based cocktails while digging into our signatures." The maintenance of what we loved pre-pandemic is a vital point. We seek out what we are used to, comforted and excited by. To have that all taken away would have been a total culture shock. This is exactly what he and Raging Bull team, Allen and the Wildflour and Mikko and Bowery strive to deliver to diners: the coveted experience and feel we know and miss, just with a few more tweaks.
Read more: Japanese Steakhouse Wagyu Studio Opens in Manila, BGC
For Wildflour Italian, Allen is of the same mindset. He is proud of the fact that nothing else has changed about their food and service. "Everything served to Wildflour Italian's guests is still made fresh in-house, day-in, and day-out, without compromising quality or portioning," he tells me.
On the same note, Mikko says that part of what makes The Bowery's DNA has always been about the atmosphere it created. It became a waterhole for regulars who visited after work, for lunch, for a big celebration or for a relaxing night out. Whatever the occasion might have been, on any given night in Bowery, Mikko said that: "Our guests expect to hear certain kinds of music, eat certain comfort food favourites, drink certain signature house cocktails and even expect to see certain groups of people." "Admittedly, all the protocols in place has made it difficult to create the exact same ambience, however, things like our music selection, food quality and drinks are still pretty much the same."
While there are ongoing daily increases in cases, John comforts us by saying that we can feel safe when eating at Raging Bull because "the measures that we have put in place have garnered [Shangri-La At The Fort] two certifications to operate – one is the SafeGuard™ Hygiene Excellence and Safety Label and the second is the Certificate of Authority to operate for leisure staycations. With these certifications in mind, guests can be assured to know that their safety and well-being will never be compromised during their experience at Raging Bull Chophouse & Bar." They have meticulously thought of how to making the dine-in experience warm and welcoming as it is after all, about time we learn to live with this new-normal, rather than avoiding the reality that our lives have changed.
In agreement, Mikko says that "people should eat in Bowery because it's time to start slowly going back to our lives before the lockdown. Eating in restaurants was one of the major things that people stopped doing when the pandemic hit. Starting to dine out again is a step towards reclaiming some normalcy." He reminds me that of course we cannot become reckless, and must always be mindful, cautious and safe.
Read more: Auro Chocolate On Winning Big At the International Chocolate Awards 2020
"The last thing we want is for cases to flare up. So it's time to go out and have your favourite Bowery dishes and drinks but let's do it responsibly so we can start doing it more regularly" Mikko exclaims.
In truth none of these digital meet-ups, virtual hang-outs will ever really be able to recreate the social experience of being face to face with our friends, sharing moments over fragrant dishes and freshly made meals. Humans are social beings and crave interaction which zoom sessions can only take so far. It is about time we visit our much-loved haunts and once again partake of the joint experiences that we were so deprived of. Mikko leaves us with a few words that I think we should all remember: "It is time to eat out, and have your favourite dishes and drinks, but dine responsibly so that we can do it regularly."