Where to Order Ramen in Metro Manila: 11 Of The Best Takeout Places We Love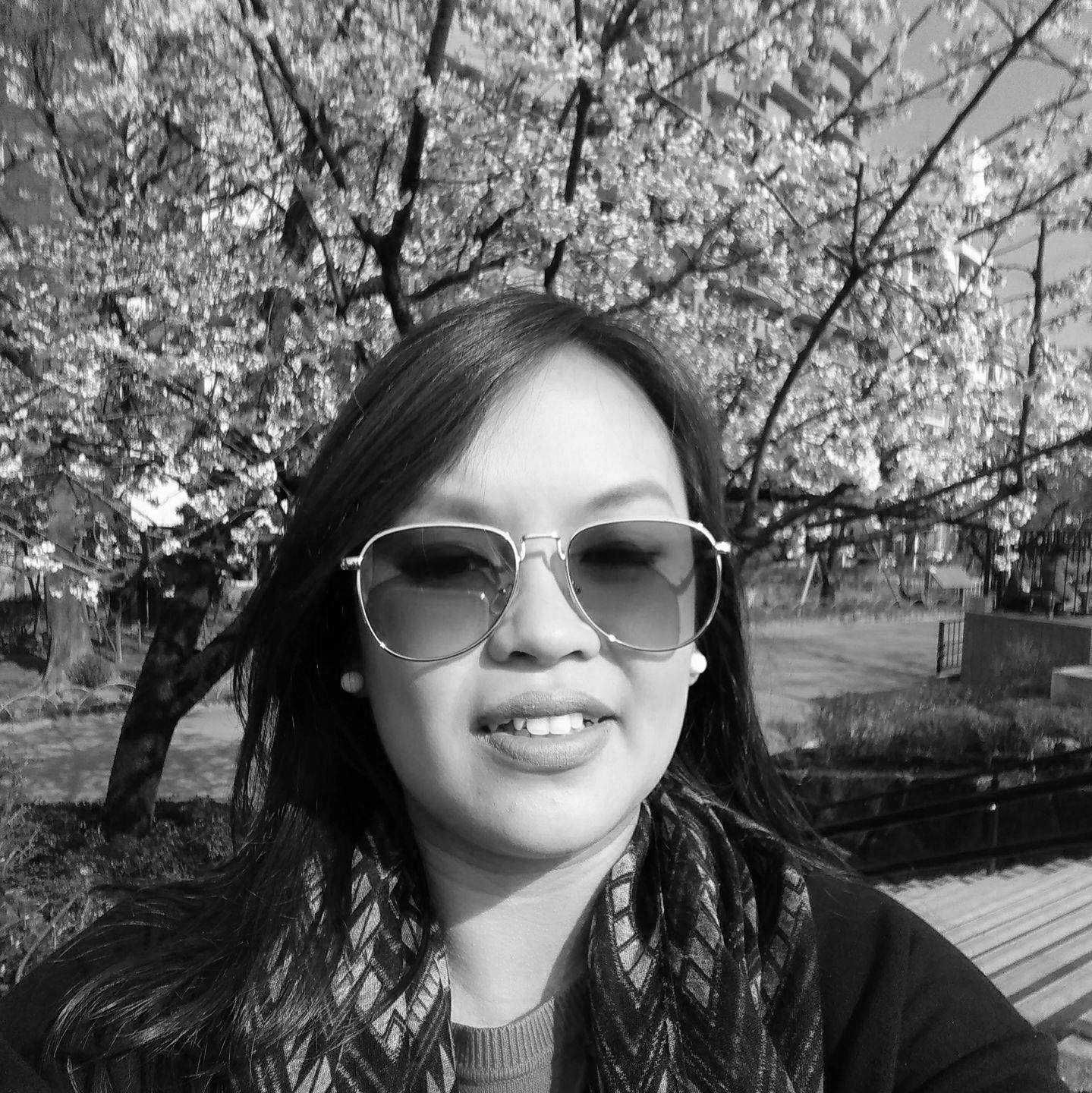 By Maritess Garcia Reyes
July 13, 2021
Its rich broth that bursts with umami flavours instantly warms the heart—too irresistible especially on cold, rainy days
For some of us, there is truth in the lyrics of the song Rainy Days and Mondays by the Carpenters. When it rains and gets colder, we get that vibe that makes us feel down. And what better way to uplift our mood in the gloomy, rainy season than by savouring a steaming bowl of noodle soup? Like a fleece blanket, each spoonful of its flavourful broth envelopes us with the warmth and comfort we need in the cold. While there is a wide array of noodle soup dishes globally, one that is a constant favourite is ramen.
Literally means "pulled noodles", ramen, which typically consists of egg noodles bathing in pork broth seasoned with shoyu (soy sauce), shio (salt) or miso (soybean paste), is believed to have been introduced to Japan by Chinese immigrants in the 19th century. Another theory is that ramen was introduced to Japan as early as the 1660s by Zhu Shunsui, a Chinese neo-Confucian scholar who served as an advisor to powerful Japanese magnate, Tokugawa Mitsukuni, after he became a refugee in Japan to escape the Qing Dynasty. It is believed that Mitsukuni became the first Japanese person to eat ramen, although most historians reject this theory as a myth.
Ramen is often topped with chashu (pork slices) or in some cases, ground pork, as well as nori (dried seaweed), menma (bamboo shoots), scallions and tamago (egg). In Japan, almost every region has its own version of this noodle soup dish. In recent years, ramen restaurants have proliferated in the Philippines including global franchises and hole-in-the-wall, homegrown brands.
Next time it rains or just when you feel like having a bowl of this comfort food, check out some of the best ramen places we list down below in no particular order:
Read also: The Best Food Cities In Asia According To Tatler's Editors
1/11 Mendokoro Ramenba and Ramen Yushoken
Established in 2011 by a group of five namely Ryan Cruz, Raffy David, Mario Rossi, Andre and Patrick Sy, Nippon Hasha Inc is the umbrella company that brought to Manila two most-loved ramen places: Ramen Yushoken in Alabang and Mendokoro Ramenba in Makati. With its name that translates to "House of Ramen Champions", Ramen Yushoken opened in 2012 after the group met three ramen champions including the "ramen god" Kazuo Yamagishi. Two years later, the group opened the first ramen bar concept in the Philippines, Mendokoro Ramenba, which had people brave the long lines due to its popularity.
The two restaurants share the same menu, of which the bestsellers are the Shoyu and Tantanmen. Refined for years by the Japanese chef and ramen champion Hideaki Aoyama, Shoyu highlights a tonkotsu broth infused with its signature soy and is served with menma, kikurage, toasted sesame seeds, spring onions, toasted chashu bits, dashes of a house-made mayu (black garlic oil), and a cut of premium chashu. Those who can handle the extra heat will love the Tantanmen that has the tonkotsu broth infused with white sesame paste cooked with chilli and some secret ingredients. Enjoy it with a side of blanched Taiwan pechay, a hearty cup of pork bits tossed in a signature tare (dipping sauce) and chilli oil.
Tatler tip: Try the gyoza (pan-fried Japanese pork dumplings) and an extra serving of aji tamago (soft boiled eggs marinated in a special sauce). Take-home kits are also available.
Where to order: Dine in; takeaway; nipponhasha.com; @mendokoro_ramenba; @ramen_yushoken
Read also: Where To Order 2021: Sushi, Sashimi And Chirashi For Delivery
2/11 Ohayo Maki and Ramen Bar
What started as a small maki kiosk in Tomas Morato has transformed into one of Quezon City's best-kept secrets (well, not anymore). Named Ohayo, which means "good morning" in Japanese, this unassuming ramen and maki bar in Maginhawa Village has already earned a loyal following in the metro, with people as far as the south placing orders for delivery. Must-try is their rich and flavourful Tantanmen, a pork bone broth-based ramen made richer with sesame seed paste and topped with spicy minced pork that has just the right kick, well-seasoned chashu chunks, naruto (fish cake roll), layu or chilli oil. Other options like the beef and tendon ramen and the ebi tonkotsu ramen are also on offer.
Tatler tip: This joint also offers delightful hot and cold appetisers like the spicy tuna tanuke, salmon poke bowl, chicken karaage, gyoza and ebi tempura.
Where to order: GrabFood; Foodpand; dine-in; takeaway; @ohayoramenbar; +632 8403 8405
Read also: Must-Try Japanese Restaurants In The Country
3/11 Ramen Ron
What happens when a legendary Japanese chef, an award-winning Filipina chef and a well-travelled foodie come together? The result? A place where you can order the same Tantanmen and Hiyashi Goma we have sorely missed from what used to be Ukkokei Ramen Ron, this time in the comforts of our homes. The talented chef Tamura-san teams up with chef Margarita Forés and her son, Amado, to bring us a well-curated menu of both ready-to-eat and frozen ramen kits from the reopened ramen place, now dubbed Ramen Ron.
The most recommended dish on the menu is the Tantanmen, which has noodles with just the right texture bathed in a luscious broth oozing with flavours of sesame, chilli and miso. Topped with ground pork and a dash of spring onions, it's a straightforward dish that instantly soothes the senses.
Tatler tip: Another dish to try is the Hiyashi Goma Ramen. Not your typical hot soup, it is a dish comprised of ramen noodles in a cold sesame sauce topped with pork chashu cubes, wakame, cucumber, sesame seeds, pickled ginger and onion leeks. Side dishes such as gyoza and karaage are a must-try too!
Where to order: +63917 628 7245; @ramenron.ph
Read also: Filipino Food—How Can We Go Further? Margarita Forés, Chele Gonzàlez, And More Speak Out
4/11 Ippudo
This international chain has been bringing comfort and warmth through piping hot bowls of ramen, Japan's famous soul food. The chefs at Ippudo have put their hearts and souls into perfecting each bowl by using only the top-quality ingredients. The Akamaru Special is always the go-to order with its original tonkotsu broth enhanced with a special miso paste and fragrant garlic oil. The thin, hard noodles and sinful pork belly slices all blend in perfect harmony.
Tatler tip: Always get the torched salmon roll as a side dish. Combined with mentaiko mayo fish roe, each bite bursts with layers of flavours and textures in the mouth. The world-famous melt-in-your-mouth pork buns never disappoint, so make room for this, too.
How to order: Grab Food; pickup; @ippudoph
Read also: Enjoy Ippudo's World-Famous Ramen At Home
5/11 Tsuke-Men
Part of Power Plant Mall's food hall The Grid Food Market, Tsuke-men is popular for its tonkotsu ramen, a pork bone-soup ramen topped with kakuni (braised pork belly), aji tamago (egg), kikurage (wood ear mushroom) and negi (Welsh onion). Helmed by chef Noel Mauricio, this ramen place ensures the quality of its dishes by making all the components of the ramen in-house—from broth to noodles.
Tatler tip: Drink up a refreshing bottle of yuzu iced tea to pair with your ramen of choice.
How to order: thegridfoodmarket.com; @tsukemenph
Read also: The Grid: You Can Now Order Contactless And Dine Al-Fresco At Rockwell Streetside
6/11 Ramen Nagi
Popular for the signature Butao King and the diner-friendly Omotenashi sheet that guests can fill out to select their preferences—from the doneness of the noodles to the richness of the broth and the level of spiciness, this global franchise has been delighting ramen lovers for years including its fans from the Philippines. A passion project of the Japanese chef, Ikuta Satoshi, Ramen Nagi was founded in the humble streets of Fukuoka. Its first outpost in the Philippines opened in 2013.
Besides the classic Butao King, Ramen Nagi's irresistibly complex Black King (fragrant blackened garlic and calamari ink in a silky broth with succulent chashu finished with a ball of minced pork, black sesame and spices), the innovative Green King (a blend of fresh basil and olive oil with delectable tonkotsu broth in a truly unique combination, lavishly garnished with grated parmesan cheese and richly marbled chashu) and the ultimate spicy Red King (a striking blend of garlic, chilli oil and cayenne pepper in a velvety broth topped with a ball of miso-infused minced pork and select Nagi cayenne with tender chashu) are all equally delectable.
Tatler tip: The servings are huge so if you are a group of two or more, you might want to consider ordering different variants to share. Ramen Nagi also offers kits you can prepare at home. Make sure to check their specials as they go out of the box with these ones. Specials can be as fancy as Truffle King or as localized as Kaldereta King and Binagoongan King.
How to order: ramennagi.com.ph; @ramennagimanila
Read also: Cook Like A Pro At Home With These Do-It-Yourself Meal Kits
7/11 Hanamaruken Ramen
Founded in 1982 in Osaka by Takaku Arakawa of the Arakawa Pork Company, Hanamaruken Ramen was built to showcase the pork products of the company and to enable its founder to share his newfound ramen recipes. Having over 40 branches in Osaka, the chain instantly became a favourite destination for ramen-lovers because of its straightforward dishes concocted with unique techniques and quality ingredients. Now in the Philippines, this ramen chain earned a local following with its popular dish, the Signature Happiness Ramen. As the name implies, it brings a smile to the diners with its perfectly assembled Hakata-style noodles in tonkotsu and shoyu-based broth and topped with torokotsu or soft-bone pork rib.
Tatler tip: Try other dishes such as the Salary Man Ramen topped with fatless sliced pork shoulder or the sides such as gyoza, tiger prawns tempura, edamame beans and chicken karaage.
How to order: tasteless.ph; @hanamaruken_ph
Read also: Hanamaruken Ramen
8/11 Sigekiya Ramen
Sigekiya Ramen was founded in June 2010 in Yokohama, Japan by ramen master Mamori Sugizaki as a ten-seater izakaya. The joint became popular among Filipinos working and living in Yokohama owing to its delicious taste and the friendly man behind it. Sugizaki loves Filipinos and he owes the growth of his ramen shop to them. It now has an outpost in the Philippines, in Alabang to be exact, which became a cult favourite among those who live in the south.
The menu is straightforward and loyal diners don't complain simply because they already know what they want when they come in. It's easy, no-frills, nothing fancy. The signature Sigekiya Ramen is a take on shoyu ramen, with a broth made from simmering pork meat instead of bones. Spice levels are customisable and can go as crazy hot as their mind-blowing secret level 100. Noodles are thicker than usual. The smoky pork used as toppings is succulent and tender.
Tatler tip: If you want an engaging way to eat noodles, try the tsukumen or cold noodles meant to be dipped in a hot broth. The contrast is very interesting.
How to order: @sigekiyaramenph
Read also: Ramen Weather Classics
9/11 Hakata Tonichi
This ramen joint's forte is modern Japanese cuisine at prices that won't hurt your wallet but without sacrificing taste and quality. True to its hashtag #EssentialRamen, its ramen creations are simple but perfectly seasoned and concocted. The Ton-Ichi and Miso-Ichi ramen are mostly the entry points, while the more complex Black Ramen and Red Ramen bring delight to those who would like something with extra oomph.
Tatler tip: Hakata Tonichi offers ramen sets that let you enjoy your favourite ramen flavour with sides like the teriyaki pork don or teriyaki chicken don for that one big meal you truly deserve.
Where to order: @hakatatonichi; hakatatonichi.com.ph
10/11 Harakiri
If you can't go out still and you are dying to have your ramen fix, this food truck can go right at your doorsteps. With their passion to serve quality and affordable Japanese dishes, the chefs J and Jed Cruz opened the business in 2019. During the lockdown, the owners thought of driving their ramen shop around Manila and later on as far as the nearby provinces. While the menu is tight with two kinds of ramen on offer—tonkotsu and tantanmen—the flavours and quality do not disappoint.
Tatler tip: Spice up your order with a side of chashu, torched a la minute, or the signature shrimp steak.
Where to order: @harakiri.taft
11/11 Ramen Santouka
Santouka is established in Asahikawa, Hokkaido, Japan in 1988 by Hitoshi Hatanaka. From a simple ramen shop in Japan, it became popular due to its tasty soup which has made a following around the world. Santouka reached the Philippines in 2012 and has been serving Filipinos the same loved recipes since. Its signature flavour is the Shio ramen that comes with a classic salt-flavoured soup achieved through slow-simmering pork bones. The broth is kept at optimal temperature toppings include tender charsiu, naruto, menma, kikurage and pickled plum.
Tatler tip: A slew of other Japanese dishes and rice meals are also available.
Where to order: Pickup from branches; @santoukaph