VU's Sky Bar and Lounge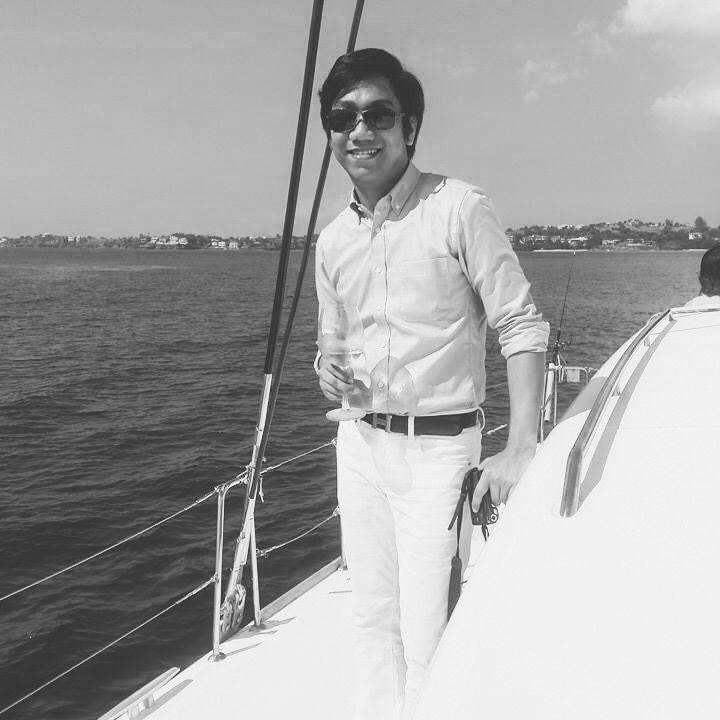 By Franz Sorilla IV
September 24, 2014
Experience the Manila cityscapes like never before and the divinely inspired signature cocktails of the newest and hottest party destination in Ortigas.
Situated at Marco Polo Manila's top-most floor, VU's Sky Bar and Lounge is undoubtedly the first-of-its-kind sky bar and lounge in Ortigas that offers guests the beauty of the cityscape with its 180-degree view of Metro Manila. A voyage to the 45th floor, VU's Sky Bar and Lounge offers relaxing ambience both in its bar and lounge, sumptuous Mediterranean tapas, and indulgent signature cocktails, wines, and spirits.
"It's been a long while since Ortigas had its own personality when it comes to 'nightlife'," VU's Sky Bar manager Kenneth Bandivas said. "We wanted VU's to redefine the soul of Ortigas and revive it as a distinct area where you can celebrate the night away."
Positioned to be a signature attraction in the area, the VU's Sky Bar and Lounge at the top of Marco Polo Ortigas Manila presents to guests not only an unobstructed view of Metro Manila but also the finest cocktails. The list includes Psyche, a refreshing gin-based cocktail with hints of tropical flavours, which was named after the mortal wife of Cupid; the rum and vodka Divine Mousike drink, which is inspired by the music artist Divine Smith and Mousike, the Greek word for music and regarded as one of the arts of the Muses; the sweet and sexy Midori liquor-based Eros, named after the Greek God of love; Sour Pyros, or sour pear, a refreshing sour cocktail with pear notes, and the rum-based cocktail Ambrosia, which has a touch of citrus mint and named after the Greek gods' food.
"It's good to note that Filipinos these days are becoming more adventurous—whether it's with food or drinks. We wanted to capitalise on this emerging trend and invite the party crowd to have a taste of VU's," Bandiyas said. The mixology team of VU's takes pride in its hand-crafted and well-thought cocktail selections and invites party goers to VU's happy hour from 3 PM to 8 PM daily where they can get a 50 per cent discount on local beers, house-pour spirits, liquor, and wines.
During its grand launch on September 17, the crowd was put on hype by the city's top DJs—Marc Marasigan, Deuce Manila, Ace Ramos, and Katsy Lee. VU's has a daily dose of events featuring more acts: Thank God It's Monday, which features Mulatto relaxing jams; T45 with Top Suzara for rhythm and blues medley every Tuesday; Ladies High-heeled Nights every Wednesday, where Marc Marasigan plays the best EDM list of 2014; Thirsty Hookah Thursday, where Joyce Pring sings to guests who have chosen the place to relax and unwind; Funky Friday, where DJ Joker, DJ Bigg Beats, DJ Josh Strike, and DJ Jade Hartman play the finest EDM music; Strut Saturday with DJ Khai Lim and DJ Jade Hartman; and 7 on 45 every Sunday for a relaxing time.
VU's Sky Bar and Lounge opens daily from 3 PM to 1:30 AM. For enquiries and reservations, contact +632.720.7777
Marco Polo Ortigas Manila Meralco Ave. and Sapphire St., Ortigas Centre, Pasig City