What's Mixing: Manila's Top Bartenders' Special Cocktails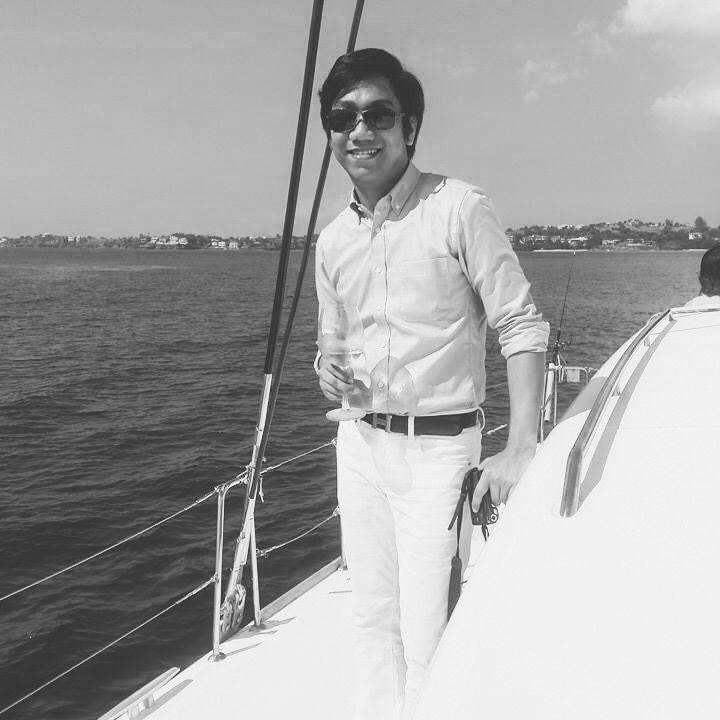 By Franz Sorilla IV
June 30, 2015
Few days before the Southeast Asian finals of the Diageo Reserve's World Class Bartender of the Year 2015 Competition, Manila's four finalists showcase their skills and craftsmanship with four unique concoctions that symbolise them.
The Man
"In 2013 when I left Davao to try my luck here in Manila, I struggled a lot but it was all worth the risks," Bag-ao shared. Long Bar's Orman Bag-ao, affectionately called "Man" by his colleagues and friends, came up with a special concoction, which he named after him, that is a mix of Oban, Ketel One Vodka, and Campari liqeur and added with local zests such as calamansi, lemon, and pomelo.
As Davao is known to be one of the biggest exporters of pomelo in the country, Bag-ao used it as one of his main ingredients. "The sourness and bitterness of this drink may describe my struggles in life while this syrup of micro herbs and rosemary symbolizes my tough yet sweet character." For its base, Bag-ao handpicked the refreshingly crisp Ketel One Vodka as it best describes his personality.
Long Bar, Raffles Makati, 1 Raffles Drive, Makati Avenue, Makati City, +632.555.9888
Bloody Monkey
Despite his 4-year experience in bartending, Niner Ichi Nana's Mark Herrera constantly strives to master the craft of mixology with daily research and practice. Herrera showcased his own take of the classic Blood and Sand cocktail by adding banana to its ingredients and naming it as Bloody Monkey.
It is a flavourful drink made from fresh orange juice, orange-infused sweet vermouth and Crème de Banane with Johnny Walker Platinum label at its core. Herrera shares that the secrets to mixing the best cocktail are following the standards, proper measurements, fresh ingredients, and the sincere passion for the art of cocktail mixing.
Niner Ichi Nana, G/F The Globe Tower, 32nd Street corner 7th Avenue, Bonifacio Global City, +63917.876.9999
Boy Juan-der
Michael Tubiera of Rambla discovered his interest in bartending when he took it as one of his classes for his HRM course, and has since then been working to improve his craft further. In his special cocktail called Boy Juan-der, he added a Filipino touch to a classic Johnny Walker drink.
Using Johnnie Walker Gold Label Reserve as base, Boy Juan-der has flavours of ripe mango, vanilla, and lemon making it a refreshing cocktail perfect to have at any of the country's pristine beaches. "This cocktail is about my journey here in this competition. I admire my contemporaries with their expertise in this field so whenever I doubt myself or become stressed, I make a lemonade to refresh my mind and regain my strength and confidence. This cocktail is like that to me—refreshing and energizing."
Rambla, G/F Joya Tower, Rockwell Centre, Makati City, +632.823.6468
After Ten
Kenneth Bandivas of the city's newest speakeasy bar, ABV, initially had his passion for cooking before venturing in mixology. For Bandivas, cooking and cocktail mixing are a lot alike—perfected through trial and error.
Bandivas also shared that he has the habit of drinking spirit-driven cocktails after dinner. This inspired him to come up with the digestive drink, After Ten—a twist on the classic Negroni, using Tanqueray No. Ten as base, added with an Italian liquer Amaro Averna, and mixed with specially made Prosecco reduction syrup.
ABV, 22 Jupiter Street, Makati City, +632.832.5330