What's Neo?
Digest
The two-day Cross Cultures culinary journey highlighted a rare albeit dying style of Turkish cuisine through chef Maksut Askar's presentation of Anatolian delights
Chef Maksut Askar's biggest fear is the eventual extinction of his country's food culture, heritage and traditions. It is this passion to preserve what he so cherishes from childhood that drives him to prolong this precious legacy while acknowledging sustainable and more modern attitudes in a Turkish kitchen.
In fact, to dine at Askar's restaurant, Neolokal, is to remember and embrace Anatolian culture through its distinct flavour profiles and his traditional Middle Eastern heirloom recipes, which highlight forgotten or rare spices. As such, Neolokal (a word play on his 'neo local cuisine' philosophy), which is his fourth restaurant, currently sits on the World's 50 Best Discovery Series for the Middle East and Africa.
Presented by Cross Cultures, tastemaker Cheryl Tiu's dining-cum-event platform through which cultural exchange is celebrated, chef Askar flew to Manila to create and present menu which was served over staggered sittings in the course of two days. These were held at Discovery Primea's Flame in partnership Turkish Airlines and part of the dinner's proceeds went to Action Against Hunger.
While we can say that Turkish cuisine is not too hard to come by in the Asian dining landscape, suffice it to say that the chef's New Anatolian bill of fare was quite the rare treat to the Filipino palate.
Starting off with a trio of light bite-sized sampler starters, these were served all at once: The Aryan Asi (popped wheat and 6 colours yoghurt soup with fresh chickpeas and fresh herbs), a tart dish with a nice crunch to it – the popped wheat is akin to our local popped corn snack "cornik;" the Midye Tarator (sour yeast-fried mussels with walnut "tarator" – a traditional dipping sauce), which was a crowd favourite; and the Cig Kofte (Bulgur and beef tartar with mustard yoghurt and turmeric pickled cauliflower), which was this writer's favourite of the three. The thinly sliced beef with its sharp and savoury dressing went down a little too easy.
Following the amuse bouche was a refreshing and healthy starter of Kavun-Peynir comprising yellow melon, kargitulum cheese, fennel seeds, walnuts and almonds. Next was the double baked tahini houmus with quail egg and Anatolian Landscape; this was a personal highlight throughout the multi-course dinner as each bite of the fragrant and pleasantly acerbic silky houmus left a permanent sublime imprint on my memory. Where on earth will I find houmus like this again?!
The beautifully plated Ahtapot Gambilya (grilled octopus, with gambilya – a bitter green leaf – fava, pepper salsa, pickled onions) was a delightful Mediterranean-influenced dish. The key was in the preparation of the octopus – absolutely tender and marinated to perfection, nary a morsel was left on the plate. The Uveyik (slow cooked wheat with onions and leeks, dried pastrami crisps) had an interesting bite to it and was the perfect course to wedge in between the two outstanding seafood dishes.
Next was the Grilled Black Bass with yellow lentils, butter potatoes and turmeric foam, which, if served alone as a main course, made for a balanced meal (both in the nutritional sense and flavour-wise). The grand finale was the "Katmer & Tirit," a heavier and richer dish of duck fat-fried pistachio phyllo, slow-cooked beef in duck stock and colourful yoghurt. The meat just fell apart and the duck stock rendered a gorgeous dimension to the overall flavour. The "Katmer" or phyllo, meanwhile, was unique in texture as duck fat replaces butter. Sinful!
For a light finish to a broad spectrum of intense flavours and spices, the crispy pumpkin cubes with molasses cream, pumpkin puree and gelee, and tahini parfait was a rather special recipe to experience being that Askar grew up with it (his grandmother's neighbours in fact made a living out of selling this dessert). So how does one get this vegetable hard on the outside and soft on the inside? Interestingly, you have to soak the pumpkin pieces in a limestone solution after boiling them in sugar water.
The more famous dessert, Baklava, was superbly executed by Askar and he even served up two variants of this Middle Eastern delight: Turkish ricotta with pistachio and walnut cream and hazelnut croquant. This was served with Halva, a grape molasses. A nice way to cap of fteh meal to pair with coffee was the petit fours comprising Pismaniye angel hair candy; black poppy seed touile; and rose "lokum" delight.
A celebrity chef in his native Turkey, Askar's show is a hit on the Dutch specialty channel, 24Kitchen. He is also Time Out magazine's "Best Chef of the Year" 2014 and the "Le Proche" recipient at Omnivore Paris' 10th anniversary in 2015.
Trending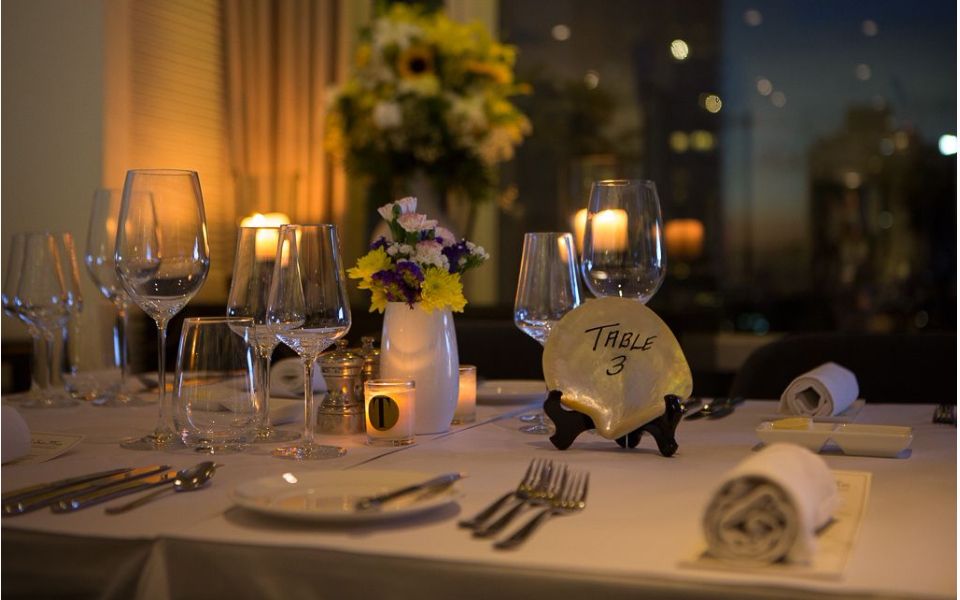 Manille-Sur-Mer: Dining For A Cause
February 20, 2018 | BY Shauna Popple Williams
photo_library
Tomatito Turns One
February 15, 2018 | BY Shauna Popple Williams
photo_library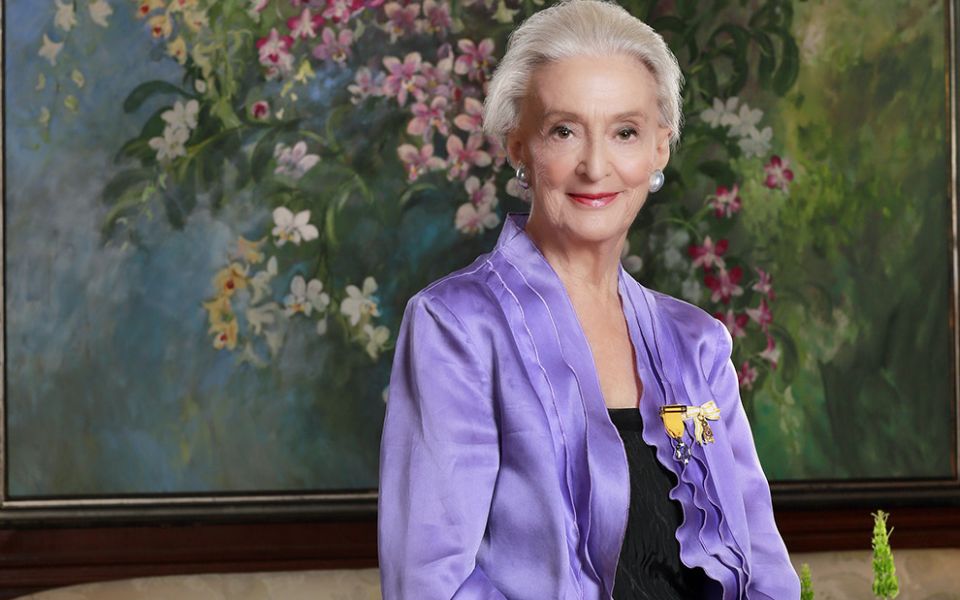 Betsy Westendorp Launches A Two-Volume Coffee-Table Book
February 6, 2018 | BY Philippine Tatler
Know Your Feng Shui Prospects For 2018
February 5, 2018 | BY Philippine Tatler
9 Artists To Look Out For At This Year's Art Fair PH
February 1, 2018 | BY Dorynna Untivero
photo_library
Presenting T.Dining & The Best Restaurants Guide 2018
January 31, 2018 | BY Shauna Popple Williams
photo_library