Where To Order: Tatler's Guide To The Best Burgers In Metro Manila 2021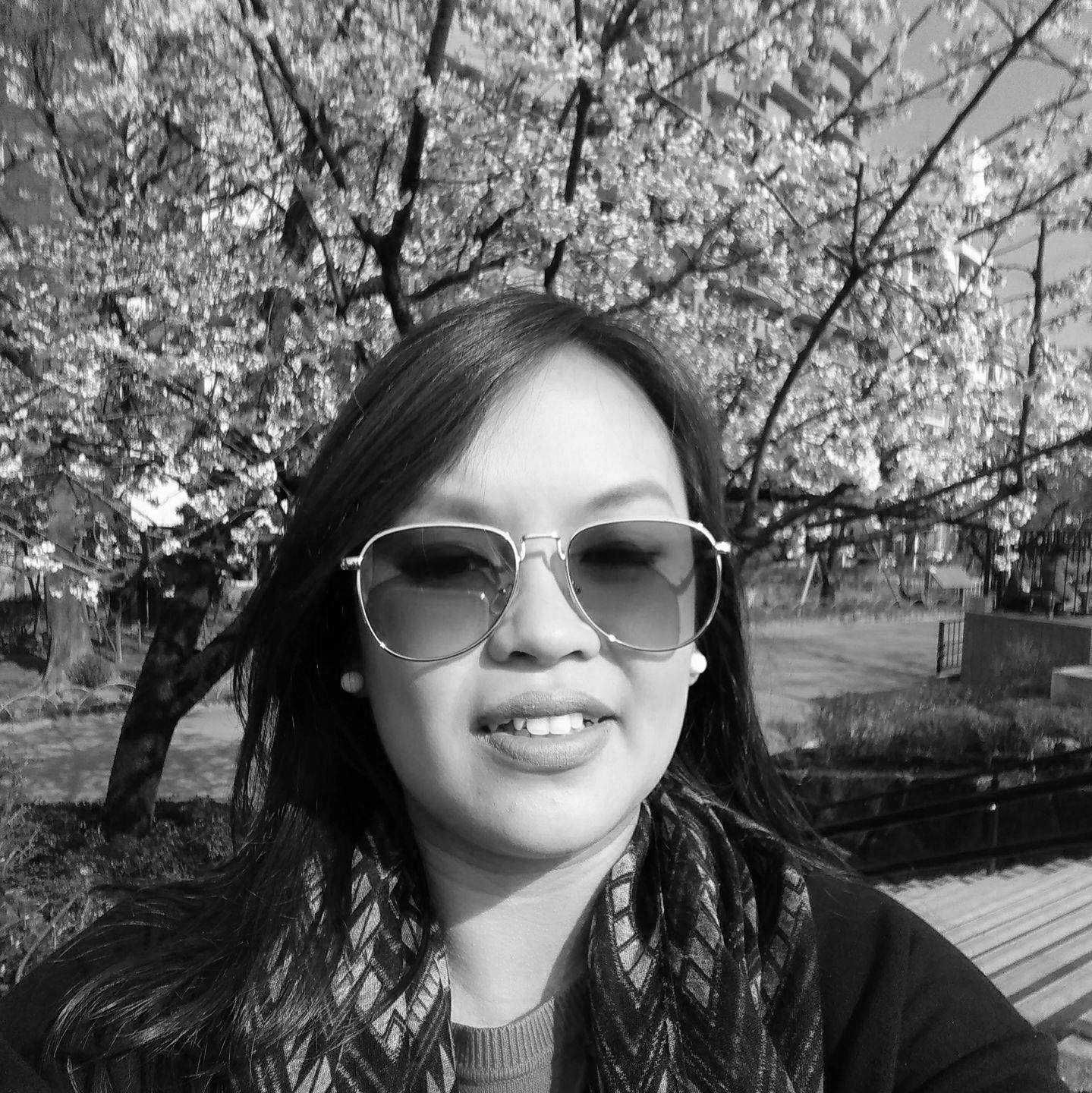 By Maritess Garcia Reyes
May 24, 2021
While its origin remains ambiguous, this dish has become a distinguished favourite among meat lovers around the globe. Tatler searches the city for the most decadent, outrageously delicious burgers in Metro Manila this 2021. You're welcome!
1/15 8 Cuts
The classic 8Cuts cheeseburger, which highlights its signature "All Killer, No Filler" juicy beef patty topped with perfectly melted cheese sandwiched in between two hot buns, is a straightforward, mouthwatering dish worth swooning over. 8 Cuts Burgers is one of the brands under The Moment Group who also brought to the table successful F&B concepts such as Ooma, Manam and Bank Bar to name a few.
Tatler tip: This hearty burger is best paired with onion rings or skinny fries on the side.
Where to order: 8cuts.momentfood.com; @8cutsburgers; Grab Food; Foodpanda; Pick-A-Roo
Read also: Tasting Notes: Tatler Rates The Best Cheeseburgers In Manila This 2020
2/15 Bar Pintxos
Have a taste of Spain with Bar Pintxos' jamon burguesa made from succulent wagyu beef patty and a luscious jamon allioli, which gives the burger that distinct Catalan flavour. The restaurant also has a version for vegetarians to enjoy—the mushroom chorizo burger that uses a quarter-pound mushroom-potato patty with vegetarian chorizo allioli. Both are served with thick-cut house-made fries.
Tatler tip: Enjoy these burgers with a refreshing glass of sangria and watch an episode of Money Heist for that ultimate Spanish vibe.
Where to order: barpintxos.shop; @barpintxos
3/15 Burger Beast
If cravings strike in the wee hours, Burger Beast, Manila's online-only burger restaurant, can serve you gourmet burgers by chef Carlo Miguel 24 hours a day, seven days a week.
Indulge in its bestselling Umami burger, which, true to its name, explodes with layers of flavours, thanks to its special umami sauce, caramelised onions, yellow cheddar cheese and a unique patty made from imported chuck, brisket and short rib. "The technique of making the patties is like I'm making my own slab of beef where the brisket and short rib become the marbling and the lean chuck becomes the steak. The meat is then set in logs overnight and the patties are cut from the logs," says Miguel. Burger Beast also offers a guilt-free version called Beyond Meat (Meatless) Burger.
Tatler tip: Try Burger Beast's speciality drinks such as the vanilla orange iced tea brewed especially to complement the burger flavours. There is also the Beast cold brew for that much-needed caffeine fix.
Where to order: @burgerbeastph; Grab Food; Foodpanda
Read also: Where To Order Past Midnight: Burger Beast Is Open For Delivery 24/7
4/15 Hungry Homies
Founded by ex-PR maven and passionate cook Miggy Cruz and his partner Laureen Uy, this homegrown brand is one of the new players in the metro's burger sphere. All served in a soft, buttery brioche bun, the menu offers three variants: Hypebeef, The Purist, and Run BMC.
A Cali-style double cheeseburger with shredded iceberg lettuce, tomatoes, the Hypebeef is inspired by the founders' trips to LA. The Purist, on the other hand, is an Oklahoma-style fried onion double cheeseburger. With paper-thin sliced onion ribbons smashed and fried with the beef for maximum flavour, this variant is every purist's dream. The delightful Run BMC features a single patty paired with mango wood-smoked bacon, shiitake mushrooms, pickles and chipotle barbecue mayo.
Tatler tip: These burgers are prepared in limited batches on weekends. Watch out for Hungry Homies' announcements on social media and sign up to order right away as slots get full easily.
Where to order: @hungryhomiesph
5/15 La Cabrera Manila
Followers of this Argentinean restaurant will be happy to know that their favourite steaks—Cuadril and Entraña—are the same meat used in La Cabrera Manila's mini sliders. Perfect for merienda cena, this bocadillo is served in soft warm buns baked in-house. The two mini sliders are hearty enough that can even pass as a light lunch or dinner.
Tatler tip: Pair with a glass of Malbec and you're good to go.
Where to order: +63905 290 0703; @lacabrera_mnl
Read also: Celebrate Life's Milestones With Parrillada Argentina By La Cabrera
6/15 Lazy Oeuf by Metronome
From the creators of the award-winning restaurant, Metronome comes another successful venture amidst the pandemic. Named Lazy Oeuf, it offers dishes that travel well like burgers, sandwiches, pastas, quiches and desserts. Bestsellers include the Truffle & Brie burger that highlights the luxurious pairing of truffle and cheese with its 1/3 lb, 100 per cent Angus beef burger patty, black truffle salsa, melted brie and truffle caramelised onions in a brioche bun made in-house. A traditional French onion soup in a burger form, Lazy Oeuf's French onion burger has the same signature pure Angus beef burger patty complemented by caramelised onions and mornay sauce. It's perfect with the addition of a sinful slab of pan-seared foie gras.
Tatler tip: Order a side of pasta like the Mac & Four Cheese or chorizo and piperade, or one of the delectable quiche such as kale and onion or smoked salmon and chives. Ending the meal with a sweet fix like the brownie moelleux with salted caramel and pecans or the profiteroles is always a good idea.
Where to order: +63917 147 3776; @lazyoeufbymetronome
7/15 Manila Marriott
The global hotel chain recreates the iconic Mighty Mo burger which has been a classic dish in Hot Shoppes—the diner J Williard Marriott and his wife started in 1927 and the foundation of the Marriott family hospitality empire. This triple-decker burger was one of the firsts in Washington DC area. Manila Marriott brings back the Mighty Mo burger for everyone to enjoy even at home, now with a double beef patty, cheese, shredded iceberg lettuce and pickles smothered with the signature Mighty Mo sauce and served with French fries.
Tatler tip: Play some jazz music while savouring this with a glass of beer below zero.
Where to order: +63917 859 9521; manilamarriott.com; @manilamarriott; GrabFood; Foodpanda; Pick-A-Roo
Read also: Enjoy Your Marriott Manila Favourites at Home
8/15 Pink's Hot Dogs
A Hollywood staple since 1939, Pink's has reached the Philippines in 2016. More than its famous hot dogs, it also offers other irresistible comfort foods such as burgers and sides, of which, the most popular is the signature cheeseburger that comes with a perfectly grilled all-beef patty sandwiched in glistening buns. There is also the bacon cheeseburger, which presents a variety of textures with the inclusion of crunchy onion rings and crisp bacon.
Tatler tip: Both burgers are best paired with Pink's buffalo chicken wings and chilli cheese fries. Make sure to save room for some milkshake of Farmacy ice cream, too!
Where to order: wildflour.com.ph/pinks; @pinksmanila; Wildflour app; GrabFood; Foodpanda; Pick-A-Roo
Read also: Wildflour Burgers: Newly Opened And Ready To Deliver This March 2021
9/15 Pound
With a buttery toasted bun and well-seasoned house-ground pure beef patty garnished with the freshest ingredients such as pastrami, gruyere cheese, fried onions, sauerkraut and their signature mustard relish, Pound's Amsterdam cheeseburger easily hits the right spot. While those who prefer the lettuce-tomato-onions combination will definitely like the Backyard cheeseburger complete with that sharp kick of cheddar.
Tatler tip: Pound also offers a crispy chicken burger laced with cilantro aioli.
Where to order: @poundburger; GrabFood; Foodpanda; Pick-A-Roo
10/15 Raging Bull Burgers
Offering seven flavour-forward burgers, this dining spot at Shangri-La at the Fort, Manila is sure to satisfy your "raging" cravings. A crowd favourite is the Kickass Burger, which makes use of freshly ground US and Australian chuck and brisket at 70/30 lean meat-to-fat ratio—arguably the perfect formula for a juicy, lip-smacking burger. The charcoal-grilled burger packs a punch in a flavorful pile-up of cornmeal bun, fresh lettuce, juicy tomato and gherkin slices, and the signature Raging Bull barbecue sauce.
Tatler tip: Savour this with a side of thick-cut fries dipped in Raging Bull's chilli garlic or You're So Damn Hot Sauce if you can handle a bit of heat.
Where to order: +6391SLFMEATS (+63917 536 3287); Foodpanda; Pick-A-Roo
Read also: Dining Update: Shangri-La Fort's Raging Bull Chophouse and Bar Re-Opens For Dinner
11/15 Shake Shack
In Manila or wherever Shake Shack shop in the world, New York's iconic modern-day roadside burger place never disappoints. The ShackBurger, for instance, remains a cult-favourite with its 100 per cent all-natural, hormone- and antibiotic-free Angus beef patty sandwiched between a non-GMO Martin's Potato Roll. The meat is always cooked medium unless guests prefer otherwise. Veggie-lovers can also try the'Shroom Burger—whole portobello mushroom roasted low and slow, topped with lettuce, tomato and ShackSauce.
Tatler tip: Complement the burger with the juicy Chick'n Bites in honey mustard or barbecue sauce and rich and creamy frozen custard. The ShackBurger is also available in a DIY kit that you can easily prepare at home.
Where to order: shakeshack.ph; @shakeshackph; Grab Food
12/15 Sheraton Manila
Joining the "ube cheese" craze is Sheraton Manila's unique Ube Chee-sig Burger, which, unlike a traditional burger, comes with a sisig patty with pickled red onion, tomatoes,and lettuce in between a decadent ube cheese bun. It's like a burger created with Filipinos in mind.
Tatler tip: If you'd rather have your usual BLT fix, try the light and simple S Burger.
Where to order: +63905 279 1187; sheratonmanila.com; @sheratonmanila; Grab Food; Foodpanda; Pick-A-Roo
Read also: Where To Dine 2021: The Philippines' First Bubble Pods Are In Sheraton Manila
13/15 Sweet X Manila
Simple and straightforward, The Steamburger may look too plain on the surface, yet it's Sweet X Manila's burger that has the most loyal following. It's just beef, cheese and onions; no sauce or any other veggies. The steam from the juices of the beef and onions is locked into the buns. It's just pure, in a burger sense.
Tatler tip: The sriracha lime, as well as the soy honey wings, are good to pair with The Steamburger. If you like something fancier, the grilled cheese cheeseburger is quite deadly but worth every calorie.
Where to order: sweetxmanila.com;@sweetxmanila; Grab Food; Foodpanda
Read also: Where To Order Sandwiches: Check Out These 15 Restaurants
14/15 Tapenade
What began as a love story with the Gilarmi Burger led to the creation of more delicious variations by Discovery Primea's executive chef Luis Chikiamco and his team. Now offered in Tapenade on the Go is the Burger Library, a collection of quarter-pound burgers; each with its own story to tell. For starters, the classic Good Ol' Cheeseburger prepared with fresh tomato, lollo green lettuce, American cheddar and the Gilarmi signature dressing is a must-try. Let's Do Brunch, on the other hand, will satisfy your cravings for that smoky flavour of bacon and a runny sunny-side-up egg. The Spanish Quarter with Manchego cheese and Barcelona romesco sauce and The Persian with a spiced beef patty, fresh tomato and onion relish and cucumber-yoghurt dressing will make you dream of travelling the world again.
Tatler tip: On Burger Mondays, a 35 per cent discount is offered on all Burger Library dishes from 2pm to 5pm every Monday (except on holidays), exclusively for direct takeout orders only.
Where to order: +632 7955 8888; discoveryprimea.com; @discoveryprimea
Read also: Restaurant Tapenade Is Back With New Pizza Variants And Enhanced Protocols
15/15 Wildflour Burgers
Sink your teeth into melt-in-your-mouth pure Canadian beef patty, smothered with either Wildflour's secret sauce, guacamole or pimiento cheese and sandwiched in between freshly baked brioche buns. Or, if your tummy has enough space, add slices of pastrami, strips of bacon or chunks of blue cheese. Whatever your preference, every combination here will transport you to "Burger Wonderland".
Tatler tip: Wildflour Burgers offers one of the best Korean chicken wings in the metro, too!
Where to order: wildflour.com.ph; @wildflourburger; Wildflour app; GrabFood; Foodpanda; Pick-A-Roo
Read also: Wildflour Burgers: Newly Opened And Ready To Deliver This March 2021