Where To Order 2021: Sushi, Sashimi And Chirashi For Delivery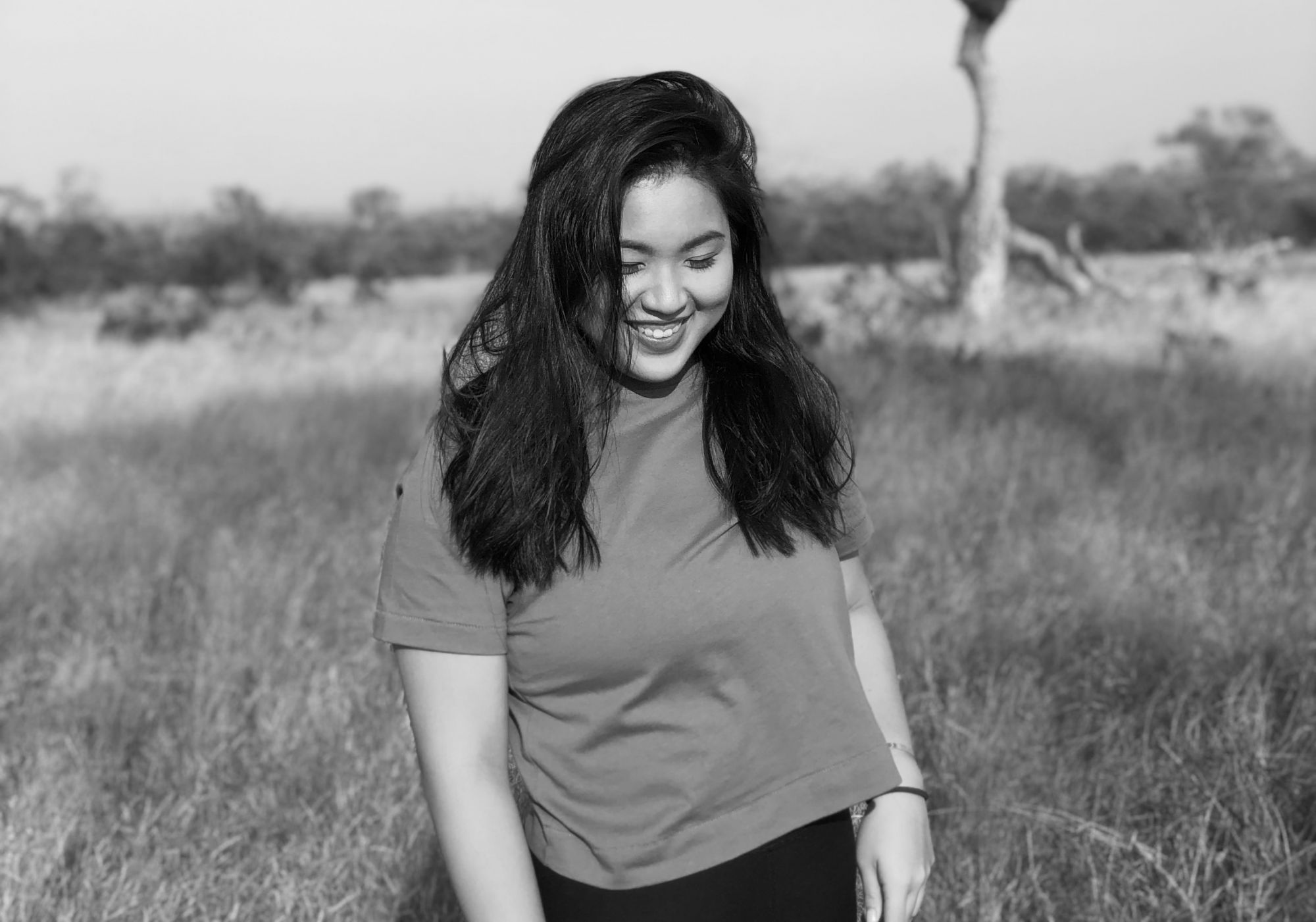 By Isabel Martel Francisco
March 31, 2021
Find out where to order nigiri, maki, rolls or chirashi for your next at-home or in-office meal.
Japanese food is a personal favourite of mine, fluctuating from first and second place in my book. There doesn't go a week where I don't crave this country's refined, bold yet subtle flavours. Since we have been spending so much time at home as of late, admittedly it has been a challenge to find fresh sushi. And, let's be honest, the quality level of your sushi can really make or break the dining experience. Don't leave it up to chance; instead, order from these trustworthy sources to ensure that your next Japanese cravings are satisfied.
Read more: Tatler interviews Asia's Best Female Chef, DeAille Tam
1/16 POLARIS FINE FOODS
What to order: Polaris is known for stunning finds. Their 'mosaic' and 'hana' box are particularly eye-catching and are pretty much a work of art. The 'mosaic' looks just as it is named, each piece of seafood is cut into perfect squares to create a colourful pattern. On the other hand, 'hana' which was inspired by the plum blossom presents sashimi dolled up to look like flowers. Sliced and plated so delicately and creatively, you almost don't want to eat it! But, trust us, you should. Their fish is so fresh and worth it! The two aforementioned boxes come in a transparent acrylic case while the 'umi' which has the most premium items comes inside of a more traditional lacquered bento box. All their fish is air-flown from Japan.
How to contact: +63908 812 3462 | polarisfinefoods.com | @polarisfinefoods
Tatler tip: You can customise the hana and mosaic boxes to have your names printed on the facade. If not for yourself, Polaris' sushi makes for excellent gifts.
2/16 TSUKIJI
What to order: Tsukiji is one of the country's best Japanese restaurants, known for authentic flavours and unfaltering quality standards. Here you can experience the sweetest uni and the most buttery hamachi. For lunch, order yourself a chirashi and for gatherings, splurge and get a sushi boat that the whole gang will gleefully devour. Their beautiful sashimi and sushi boats make for a whimsical table focal point as well! If you'd rather keep it simple, their platters are just as satisfying. Both can be delivered or picked up.
How to contact: +63995 617 9209 | +63966 634 5792 | 8810 8735 | 8810 2763 | tsukiji-restaurant.com
Tatler tip: You need to give back the sushi boat! Take note that delivery is also only available for orders above 2,500PHP and only for the Makati area. They are open Tuesday-Sunday.
3/16 UMI SUSHI
What to order: This takeaway only business prides itself on beautiful sushi and maki creations which are also delightfully picturesque. Not only are they a treat to eat but they are great for Instagram photos! Their most popular item is their Chef's Mix which has an assortment of rolls: wagyu, spicy tuna, signature umi roll, spicy tempura gunkan, salmon skin and comes with a sauce of Gari, soy sauce and wasabi plus a teriyaki dip for the wagyu roll.
How to contact: +63917 5159 859 | umitakeawaysushi.com | umi_sushi.ph
Tatler Tip: They are open every day and can do same-day delivery.
Read more: Japanese dramas to watch on Netflix
4/16 SANTINO'S SEAFOOD
What to order: Pamper yourself with fresh tuna, spicy salmon, belly or a beautiful bright mix of all, including buttery uni. Satisfy that craving with their trio sashimi platter featuring uni, salmon and tuna. They also have kilawin! This is ideal for gatherings and for sharing.
How to contact: @santinos_seafoods
Tatler tip: They have in house riders and can deliver the same day until 4pm.
5/16 SUGI
What to order: Located in Greenbelt 2, Sugi has become a go-to for comfort food over the last three decades. What you should try is their crunchy creamed spicy tuna or their aji tataki or soft shell crab roll. Order whatever has become your family favourites over the years, to the comfort of your homes.
How to contact: sugirestaurant.com | +6327 757 3678 | @sugirestaurant
Tatler tip: Sushi aside- their fried chicken in vinegar is a must-try!
Read more: Get to know Bruce Ricketts, the chef of Mecha Uma, Sensei and La Chinesca
6/16 SENSEI
What to order: Owned by Gen T honouree and top chef Bruce Ricketts, Sensei Sushi prepares very easy to carry and organised maki box sets of sushi that are perfect for lunch at the office or dinner at home! It comes with: tuna and crispy scallop dynamite, crispy Philly, Cali roll with ebi, spicy tuna, and custard tamago.
How to contact: +632 7358 1387 | +63916 219 1412 | @senseiph | sensei.ph
Tatler tip: If you dine in, order the foie gras aburi sushi or their fried oysters.
7/16 MY SUSHI
What to order: With salmon freshly and regularly flown in from Norway, what could go wrong? Feast on prime cuts and well-curated sushi kits filled with a wide variety to satisfy every craving. They cover seven cities in metro manila and even reach the Visayas. With a team of experienced chefs behind the brand - Japanese culture is truly their passion.
How to contact: mysushi.ph | @mysushiph | +6395 6913 5427 | 028 5292731
Tatler tip: They also sell Asahi, so add a nice cold beer to your next order!
Related: New rules redefine what can be named Japanese whisky
8/16 YAYOI
What to order: Perfect for small celebrations, and even as a gift to your foodie friends, their ready-to-serve platters are filled with Yayoi's signature sushi rolls. Try their salmon aburi, ebi fry, yakiniku or salmon temari rolls. With 6 restaurants around the Metro and takeaway service, diners will easily be able to get their fix.
How to contact: +632 650 9707 | @yayoiph
Tatler tip: Aside from sushi, they have a wide variety of other classic Japanese favourites.
9/16 WASARI
What to order: Wasari is an online restaurant that is delivery-first. Ingredients are fresh every day to ensure that each order is of the utmost quality and that they bring the right splash of flavour to every bite. Their standard set of rolls comes with eight pieces but can also create sets that go up to 64 pieces. Sink your teeth into their salmon cream cheese, volcano nori avocado, or salmon ebi shroom rolls.
How to contact: @_wasari_
Tatler tip: Delivery begins at noon and runs till 7pm. Take note that you need to pre-order between Tuesday to Saturday!
10/16 OHAYO MAKI AND RAMEN BAR 
What to order: Known for a neo-Japanese approach to sushi, Ohayo has fun with their culinary creations. Try out the beef sukiyaki maki that comes with aburi mayo, organic egg yolk, fried onions and potato skin crisps. Another one to feast upon is the ebi furai roll with togarashi, shrimp relish, crab fat mayo, eel sauce and fried shrimp heads. And maybe, add a side of ramen if you're up for it!
How to contact: +6396 6725 5591 | @ohayomakiandramenbar
Tatler tip: They are closed on Mondays!
Read more: Yamazato serves traditional Japanese food with Filipinos in mind
11/16 EBI 10 
What to order: One of our favourites in Poblacion, EBI 10, is not just known for crispy, soft tempura but also for their sushi! The torched salmon skin roll has just the right amount of crisp while the tuna scallop dynamite roll packs that much needed flavour punch. Pair it with some tempura or other EBI10 favourites and you'll surely dine with a smile.
How to contact: +6391 6425 7310 | @ebi10ph
Tatler tip: EBI10 has a branch in Poblacion and another in One Eastwood
12/16 SEYRNA
What to order: Order onigiri, sashimi, sushi, chirashi or a variety of maki hand rolls from this Little Tokyo favourite. They have set platters that already come with a variety of sushi or sashimi if you don't want to have to choose, let them do it for you!
How to contact: +632 8894 3855 | +63916 514 2355
Tatler tip: They are open from 11am to 2pm for lunch and 5pm to 9pm for dinner.
Related: Women fight for a place at the table as sushi chefs in Japan
13/16 KIKUFUJI
What to order: At this popular Little Tokyo watering-hole we suggest trying their lunch sets. There are a variety of 'dons' or rice bowls with toppings that are to-die-for. Try the uni and ikura don, chirashi don, maguro and uni don, or shake and ikura don.
How to contact: @kikufuji_izakaya
Tatler tip: Aside from umami sushi-dons, try out their killer yakitori options.
14/16 KAZUNORI
What to order: On top of a fabulous selection of nigiri, maki, and sashimi they are open for dine-in complete with a multi-course kaiseki sushi tasting menu experience. When ordering, indulge in their otoro and add on some thick-cut slices of fresh hamachi too!
How to contact: @kazunorijapaneserestaurant | +63917 836 2695
Tatler tip: They incredible chicken, pork or ebi katsu sandos that are a must-try.
Read more: Where to buy sushi bake!
15/16 NIKKEI
What to order: Nikkei serves up new ways to turn a private gathering into a delicious celebration. Manila's favourite Peruvian-Japanese restaurant launches a menu of platters available for delivery or takeaway.
How to contact: @nikkeiph | +63916 636 9817 or +6399 590 83145
Tatler tip: Nikkei's ceviches are a must-order too!
16/16 WAGYU STUDIO
What to order: Aside from all their stunning wagyu mains, takeaway bowls and yakitori options, Wagyu Studio recently released a variety of chirashi creations. Level up and order their ultimate kobe chirashi. You will be in for a wagyu filled treat!
How to contact: @wagyustudio | +63916 365 8084
Tatler tip: Try their decadent foie gras oyako bowl, yakitori kobe bento or any of their sushi options like the chirashi surf, surf and turf or sashimi platters.