Where To Order The Best Pizzas In Metro Manila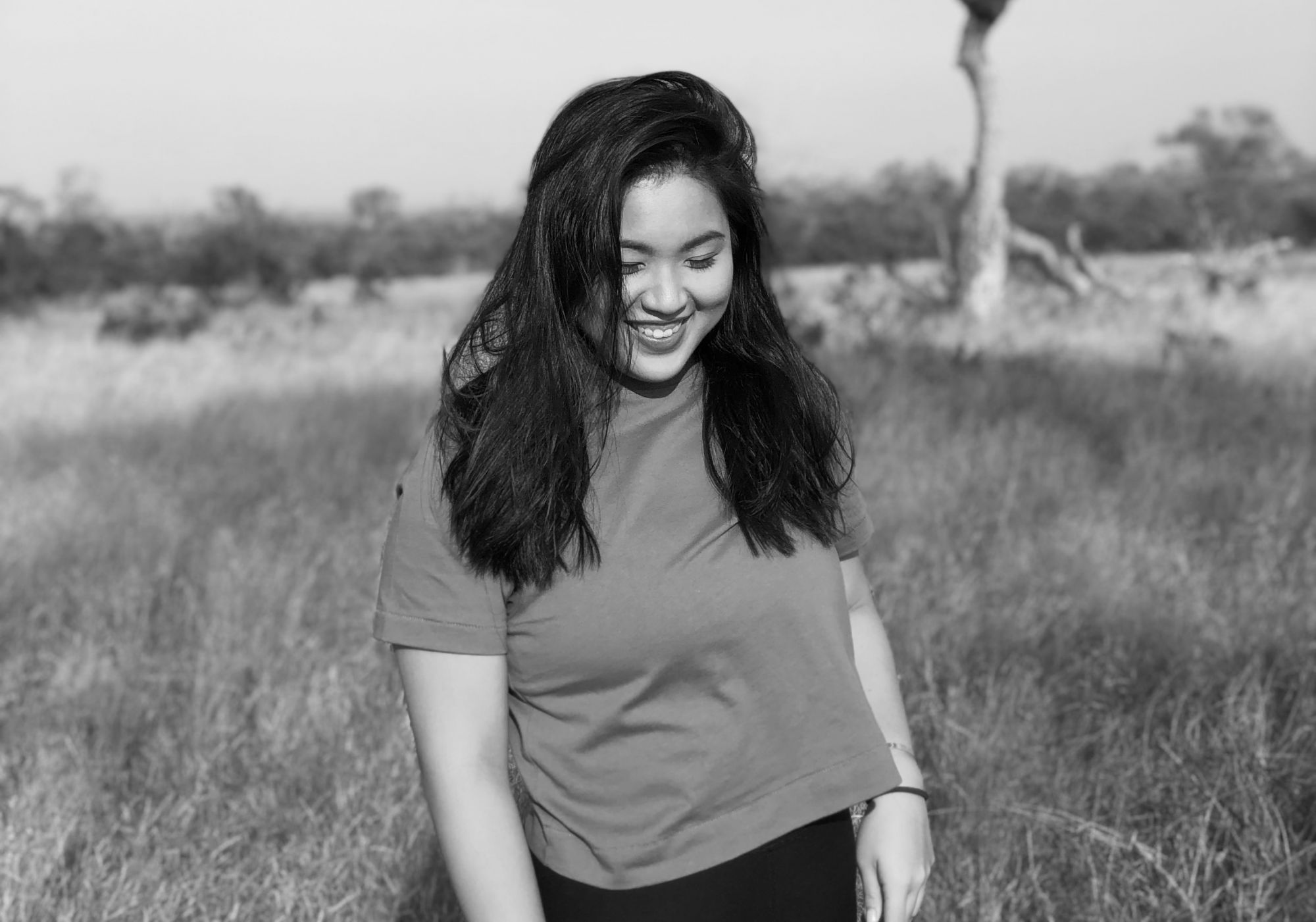 By Isabel Martel Francisco
May 27, 2021
Thin crust, deep dish, round, square, small or large, who can say no to a pizza?
Italian cuisine is known for its use of fresh, quality produce such as herbs, seeds, vegetables, and the like. It takes pride in simplicity—allowing for technique, flavour, and ingredients to shine on a plate. To make one of the country's most famous dishes, one so popular it is found in pretty much every city in the world, takes technique and know-how. We're talking about a gorgeous pizza.
Nowadays, there have been countless iterations from deep dish, to thick crust, or pizzas with whimsical toppings, but there really is nothing like a classic, traditional Italian pizza. One with exquisite dough, decadent cheese, sweet tomatoes, and fresh ingredients. Find out where you can order some of the best pizzas in Metro Manila, here:
Read more: Where To Order Sushi, Chirashi & Sashimi
1/14 Crosta Pizzeria
Round pizzas, square pizzas and even star-shaped pizzas are featured in Crosta's stellar menu. Cheesy, meat-filled and yes, vegan pizzas too are up for order. While known for their classic pizzas, Crosta also has Detroit style deep dish, ultra-rich pizzas too. To them, it's, all about the dough, says Crosta, stating that, their "dough has been a seven year journey and it is still evolving".
Tatler Tip: Located in The Social on Ebro in Poblacion, the restaurant is now only open for take-out and delivery.
Read more: Home-Baked Bread You Should Try
2/14 Pizzulu
This delivery-only model brings brick over pizzas straight to your door. For a concept born during the pandemic, Pizzulu sure has gained popularity and has been embraced by social media with over 35 thousand Instagram followers.
Tatler Tip: If you are looking for a gift, why not pizza? Pizzulu can add beautiful a red ribbon and a notecard to your pizza box.
3/14 Nolita
@nolita_nypizza

Nolita is an establishment inspired by Little Italy in New York City. As a casual dining establishment, Nolita serves authentic NYC pizza and comfort food. "The idea of comfort food [to us] is to have simple, familiar fare that everyone loves. Ingredients used are only of the highest quality and no artificial flavoring is needed," shares the team.
Tatler Tip: Aside from pizza, they also have great pastas
Read more: Where To Order Tacos In Metro Manila
4/14 a mano
True to its name, every single pizza is made by hand. As the brainchild of Amado Forés, who got his extreme passion and dedication to cuisine from his much-awarded chef-mum, Margarita Forés, you are sure-in for a great experience. Amado tests, tries and ensures that every menu item is to his liking, paying attention to every detail from dough, to seasoning.
Tatler Tip: a mano is ready to serve you street-side in Powerplant Mall, Rockwell
5/14 Wild Flour Italian
Thin crust and flavour-packed, Wild Flour Italian pizzas are far from disappointing. "Wild Flour Italian is the Wildflour group's fine dining restaurant that brings a fresh, authentic Italian experience to Manila. Featuring woodfire brick oven-cooked pizzas, homemade pastas, sumptuous dinner plates, one of the most decorated selections of wines and cocktails in the country, and delectable Italian desserts, the team that brought you Wildflour and Little Flour put their own spin on Italian classics and will make you feel like you're eating in Italy– right in the heart of Manila," the group shares.
Tatler Tip: Don't miss out on their pastas and frito misto.
Read more: Ana De Ocampo & Abba Napa Talk About Running F&B Operations During A Pandemic
6/14 M Dining
One of the metro's top dining spots has got to be M Dining. White table cloth lines each table, while wooden blinds give the dining room a warm and welcoming glow. Chef Tom Bascon's menu is peppered with international flavours, weaving Asian nuances with continental cuisine.
Tatler Tip: You will find their pizzas on M Dining's bar menu. Try their pork sausage or anchovy jalapeno pizzas, which are available for takeaway.
Read more: Learn All About Chef Tom Bascon
7/14 Cibo
A nation-wide favourite, Cibo has been pleasing palates since 1997 thanks to chef Margarita Forés. "In 1987, I began my journey in Italy, learning how to cook from three Italian signoras. I learned a very home-style approach to cooking. With sessions in their kitchens in the mornings, lessons about the best and freshest ingredients in the markets over lunch, and dinners at different restaurants in the evenings, they shared priceless knowledge and wisdom about the country's cuisine and culture with me," she says. From traditional classics to funky new additions like her spinach dip pizza, you can't go wrong with a tried and tested Cibo pie.
Tatler Tip: Chef Margarita also launched must-try frozen, ready-to-cook Cibo pizzas which are available in supermarkets. Perfect for lazy nights and fuss-free meals.
8/14 Gino's Pizza
Gino's (which is named after the owners son) serves up classic Italian pies. They have quite a large menu, with toppings that will tickle almost every fancy. According to Team Gino's "the simpler the pizza, the more difficult it is to perfect".
Tatler Tip: Try their homemade mozzarella, and their spicy honey which is perfect for drizzling over a piping hot slice of pizza.
Read more: Where To Buy Ice Cream In Metro Manila
9/14 Mama Lou's
Brick-oven thin-crust pizzas from this family restaurant are served with love. Mama Lou is all about honouring their mum's spectacular food. What was the family's old home, was turned into what now is known as the original Mama Lou's Italian Kitchen.
"Love is our comfort food. In every food we serve, we put a spell of love into it—the same passion and love that our Mama Lou used to prepare meals for her guests. Simply put, our home-cooked dishes are meticulously prepared with a "mother's love." A nostalgic taste that makes you feel at home, brightens up your day, and brings your family closer."
Tatler Tip: In addition to your pizza, test out their squid ink risotto.
10/14 Elbert's Pizzeria
11/14 Da Gianni
Born out of Matteo Guidicelli's love for Italian cuisines, comes Da Gianni. Experience their high quality pizzas that come in classic iterations like quatro fromaggi to pepperoni and even contemporary twists like a pie featuring avocado. They also make all of their pasta daily and by hand.
Tatler Tip: Da Gianni has a new cauliflower crust pizza!
12/14 Tartufo Ristorante
Simple, tasty Italian fare is prepared at Tartufo Ristorante. You will of course find truffles across their menu, infused into a variety of dishes. Try their pizza tartufata, carbonara or carnivora.
Tatler Tip: The restaurant's outdoor seating area makes for a great get-together spot when you feel like dining out!
Read more: Sandwich Lovers, Click Here To Find Out What You Need To Try
13/14 Tapenade
Discovery Primea's Tapenade cooked up delicious pizzas and Mediterranean cuisine. Flavours of the region pop and remind you of travels past. "From appetizers inspired by summers in Spain, to authentic dishes reminiscent of Italian dinners with the family, our selection at Tapenade will take you on a culinary journey you will return to over and over again." Sink your teeth into their stone-baked pizzas and treat yourself to a worth-it meal.
Tatler Tip: Try their roasted mushroom, salumi or tartufata pizzas.
14/14 Caruso
Old school Italian cooking is what you will find at Caruso. No frills, all flavour. True to the cuisine's roots, Caruso focuses on getting passion on a plate. Their pastas and pizzas will truly not disappoint.
Tatler Tip: You should also order their veal Milanese, and ossobuco with saffron risotto.
Read more: These Are The Best Burgers In Metro Manila