Zark Varona On Opening 2 New Restaurants And 8 Branches During The Pandemic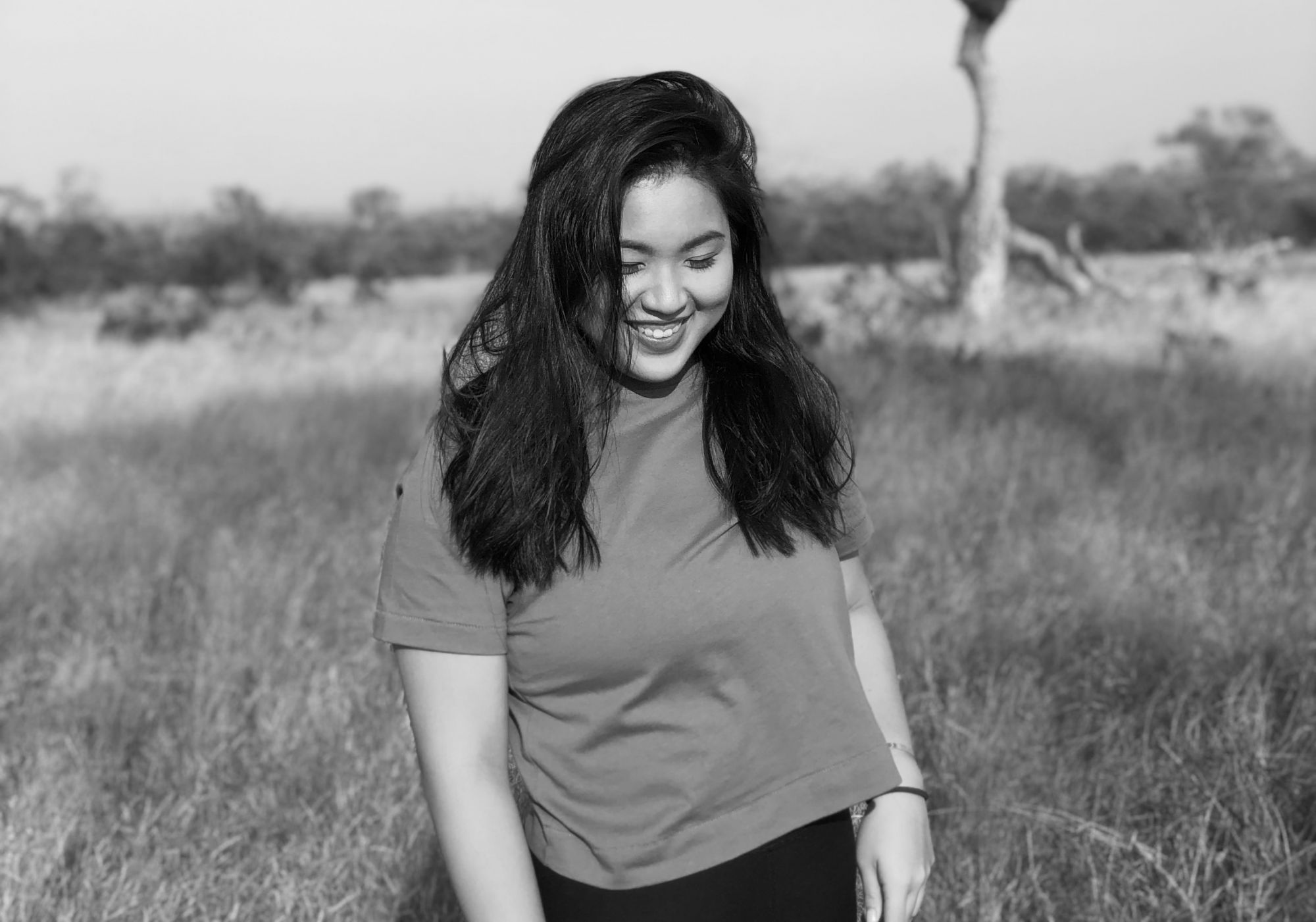 By Isabel Martel Francisco
April 22, 2021
From working as a line cook to now owning over 60 branches of his eponymously named burger brand, Zark Varona is truly an inspiration to many.
Do not let his quiet, shy and humble character fool you. Zark is someone to take note of. Business savvy and passionate about what he does, this man approaches challenges with an open mind and a full heart. He started the company simply out of his love for burgers, so he figured why not create a recipe he's obsessed with that he can share with the Philippines. 60 stores and 1000 employees later, Zark has collected multiple accolades and much deserved respect from the F&B world.
The unprecedented challenges that 2020 threw our way did not put a stop to his entrepreneurial spirit and desire to serve for he created fresh concepts despite the added hurdles. He now oversees Zark's Burgers, Hangdogs, Hang Burgers, and Ray's Hot Chicken plus his own bed and breakfast, Dalum La Union.
Hang Burgers in La Union is what he says is Zark's "test or fun kitchen" where they can experiment before rolling out new products nationwide. His latest baby, Ray's Hot Chicken brings Nashville fried chicken to Manila and is something he is quite proud of.
Read on to hear Zark's perspective on the current F&B landscape, his advice, lessons learned, and thoughts about the future:
Read more: The Moment Group's Abba Napa Shares How The Pandemic Affected Her Work And Restaurants
How did the dining scene change for you and your company in 2020?
2020 was a tough year for the restaurant industry. With the quarantine restrictions and threat of getting sick from COVID, our sales dropped by more than 50 per cent. Fortunately for us, we have a strong and loyal following. Burgers also hold up well in delivery, so what we did was make a strategic pivot to tap the delivery market. Our fourth quarter in 2020 thankfully was better in terms of sales. We still have a long way to go, but there is hope already!
What were the lessons learned and what challenges did you and the business face during this pandemic?
We learned to be efficient in all aspects of our business. From the labor, rental expense, inventories, etc. We learned to make do with what we have too. I think that the whole industry will increase the efficiency and productivity level after the pandemic.
The biggest challenge I faced was to ensure we could pay our suppliers. Our inventories expired because we closed for almost 2 months and there were almost zero sales, but we needed to settle our obligations. It is a great thing that we have a good relationship with them and that they allowed us to pay gradually.
How has your experience been in adapting to creating takeaway offerings? What did you learn?
Our menu did not change that much. You can eat burgers any time of the day! People think of it as comfort food. We did add something new by creating Zarkada meals that cater to the whole family or friends stuck in their homes.
What COVID-19-related measures do you think are here to stay (even post-pandemic) and how do you feel about them?
The funny thing is, we were doing a lot of sanitation and good hygiene practices already even before the pandemic. This is part of our training already and [vital to our brand]. But because of the pandemic, we further appreciate the importance of being even more strict about [hygiene and health protocols] so we will not compromise any of patron's wellbeing.
Read more: Bettina Arguelles Is The First Filipina Executive Chef Of A 5-star Hotel In The Philippines
What safety measures did you put in place to protect your staff and diners in all your branches?
We check everyone's temperature before entering the stores. We are very strict in contact tracing too. At Zark's we maintain a set distance per table, and use QR code menus, and cashless transactions to minimise guest interactions.
What unexpected opportunities arose from the pandemic for you?
I got to spend more time with my kids and loved ones. It created more memories with them. I also spent a lot of time in La Union and converted our vacation home there into a bed and breakfast (IG: @dalum_launion)!
I also opened my passion project, Hang Burgers while I was in La Union. I actually already have another restaurant there, Hangdogs, which offers a different menu than that of Zark's. Lastly during the pandemic, we also launched a new brand called Ray's Hot Chicken! It currently has six branches, with two more in the works, all in Metro Manila.
During this time I gave a lot of my time to mentor people, and do webinars to help and inspire others.
Read more: Chef JP Anglo of Sarsa On The Lessons He Learned During The Pandemic
What pushed you to start a new concept? How was the experience of starting a new brand during a pandemic different from opening a concept in normal times?
We already had a list of concepts that we wanted to launch even before the pandemic. We just didn't have enough time and focus because we kept on expanding Zark's. Now that we had more time to plan and be creative, I thought it was the best time to launch these concepts. We wanted to launch these brands to create jobs and help the economy bounce back too. In my opinion, entrepreneurship needs to be a big part of our lives if we want to recover faster.
To be honest, opening a new concept now is easier compared to when I started Zark's back in 2009. I am more experienced now and have a competent team to help me.

How did the pandemic impact your personal cooking and eating habits, whether at home or at the restaurant?
I cooked a lot for my kids and let them try different cuisines. I also taught them how to cook which was a lot of fun! I am personally trying to eat healthier, including more adlai rice and lots of vegetables to boost my immune system. We order from restaurants around three to four times a week in order to have a sense of normalcy and of course to support the community.
Read more: Wildflour Burgers Is Newly Opened And Ready To Deliver
What did you learn about yourself during these challenging times?
I learned to value more of what matters to me most. My relationship with my kids, family, loved one, my Zark's team and my friends. I got to appreciate more the vital experiences I have gone through throughout the years; I think it has prepared me to be a better leader during this time.
How do you think the F&B industry in the PH has fared compared to elsewhere in the world?
The global shift to food delivery and cloud kitchens are here to stay. There's a lot of closures but one thing is for sure, restaurants are not going anywhere. We will just adapt to survive and be ready for the big comeback once all the restrictions are lifted.
One of the big reasons that most of the big brands survived is the rental concession that mall operators gave us. They helped us weather the storm and we have to give them credit for that.
How best do you think consumers/diners can support you and the F&B industry in the short term, and the longer term?
In short term, I hope they would still continue to support us through delivery. Once the restrictions is lifted, please visit your favourite restaurants! In return, we promise that we'll continue to serve fresh food, quality servings, and give you a great experience.
Read more: How Founders Of The Sunny Side Group Managed The Pandemic
What do you think 2021 holds for F&B? How do you think restaurants and the experience of dining out will change as a result of the pandemic?
I think there will be a big come back for restaurants starting fourth quarter of 2021 once a significant number of our population get vaccinated. In fact, our group ordered vaccines for our employees to help the government speed up the inoculation. I am optimistic that this year will be better.
What advice do you have for restaurateurs and those in the F&B industry?
Always remember our whys. As an entrepreneur, we are not only here to make money. We also have a moral obligation to support those who work for us and a social responsibility to our customers. Now is also the time to help and collaborate with each other. Better days ahead!
Read more: Burger Beast Is Open For Delivery 24/7