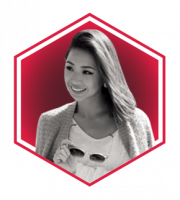 Kryz Uy
Thirstythought, Kryz's blog started as a project at the Ateneo de Manila, where she majored in Communication Technology Management and took a minor in Enterprise Development. Her fashion sense built up a following in both cyberspace and real life – and, as with most Internet success stories, the rest is on Google and an extremely well-styled Instagram feed. But unlike every other Internet success story, the blogger has since taken up Luxury Brand Management at Mod'Art International, Paris and been featured in magazines around the world. As she travels and writes, meeting new people, she casts an influence on her new encounters, but also lets the experiences shape content that thousands of followers can't help but devour.
Secret to success: Designing the DNA of her own brand image.
The Gen.T List
50 of the brightest connectors, creative visionaries, influential innovators and disruptive talents in the Philippines.