Beetlejuice, Back To The Future, And More: 10 Iconic '80s Films You Can Watch On Netflix Now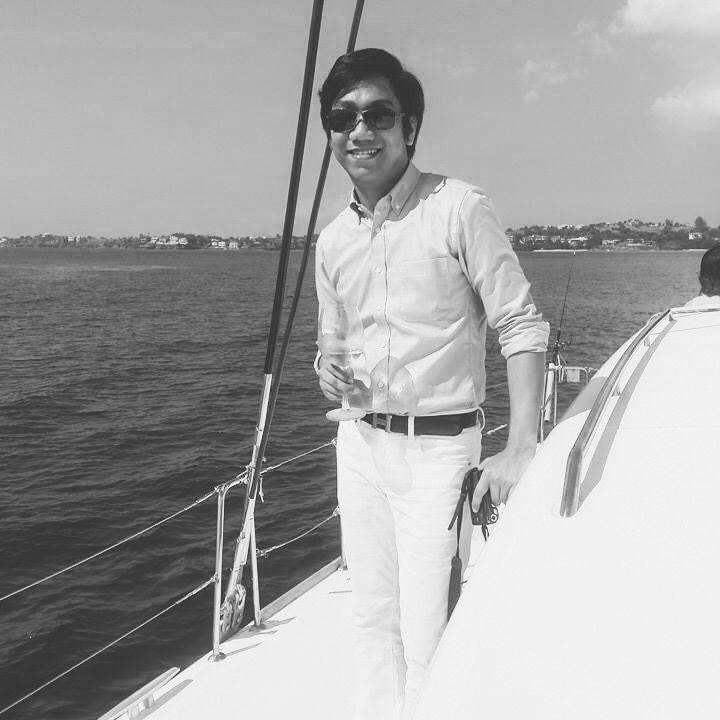 By Franz Sorilla IV
August 14, 2020
Take a chill pill and dig into these bodacious films of 1980s
1/10 The Breakfast Club
John Hughes' 1985 coming-of-age comedy-drama film, The Breakfast Club, focuses on five high school teens representing different cliques in the school who are required to spend a Saturday in detention with their strict assistant principal. Besides hitting big in the box-office, this film was critically acclaimed as well and was considered "culturally, historically, or aesthetically significant" by the US Library of Congress.
Watch the film here
2/10 For Keeps
Besides The Breakfast Club, another film that features '80s icon Molly Ringwald is For Keeps, a 1988 coming-of-age comedy-drama film. Focusing on two high school seniors in love and how they dealt with their pregnancy before graduation, this film is cited as one of Ringwald's most mature performances.
Watch the film here
3/10 Beetlejuice
Also from 1988 is Tim Burton's classic fantasy comedy film Beetlejuice which revolves around a recently deceased couple who turned into ghosts and is now haunting their former home. It features an obnoxious and devious poltergeist named Betelgeuse who, together with the deceased couple, tries to scare away the new inhabitants of the house.
Watch the film here
4/10 Staying Alive
Staying Alive is the 1983 dance musical film where John Travolta reprised his iconic role of Tony Manero from Saturday Night Fever. It is co-written and directed by Sylvester Stallone, and focuses on the former disco king's struggles as a dancer in Broadway who now aims to have a show with him as the lead role.
Watch the film here
5/10 Back to the Future trilogy
Iconic 1985 science fiction film Back to the Future and its two sequels are available on Netflix once again! This Robert Zemeckis film is known for its reintroduction of time travel and advanced technological gadgets to cinema, something that was not yet done at the time. It is on American Film Institute's top 10 science fiction films and highlights the incredible chemistry of trio Michael J. Fox, Christopher Lloyd and Lea Thompson.
Watch the first film here
Read Also: What's New In Netflix This August 2020
6/10 Ghostbusters
Supernatural comedy film Ghostbusters has been considered after its release as a phenomenal hit and has been highly influential to today's comedy horror films. Directed by Ivan Reitman, it features a trio of eccentric parapsychologists who started a ghost-catching business in New York City. It uses practical effects, miniatures, and puppets to render ghoulish visuals, making it definitive of the 1980s special effects.
Watch the film here
7/10 E.T. The Extraterrestrial
Another similar film which its special effects greatly contributed to making it one of '80s iconic films was Steven Spielberg's E.T. The Extraterrestrial. It tells the story of Elliott, a boy who befriends an alien who came to Earth after losing his parents and his way home. This blockbuster film surpassed Star Wars as the highest-grossing film of all time until it was overthrown by another Spielberg film, Jurassic Park.
Watch the film here
8/10 Fatal Attraction
Adrian Lyne's 1987 psychological thriller film Fatal Attraction not only made waves among critics but activists as well for its portrayal of a strong career woman turned out to be a psychopath. Based on the screenwriter James Dearden's 1980 British short film, the film centres on a married man who has a weekend affair with a woman who becomes obsessed with him and refuses to allow the affair to end.
Watch the film here
9/10 Scarface
This remake of the 1932 film was directed by Brian de Palma and was considered not only as one of Al Pacino's greatest performances but was also one of the best crime films ever made. It tells the story of Cuban refugee Tony Montana who arrives in Miami with nothing and rises to become a powerful drug lord. Fair warning to those who are interested to watch this iconic film, it portrays excessive violence, profanity, and graphic drug usage, not to mention, it has received negative reviews for the portrayal of Cubans as criminals and drug traffickers.
Watch the film here
10/10 Ferris Bueller's Day Off
This 1986 American teen comedy film by John Hughes stars Matthew Broderick as Ferris Bueller, a high school slacker who skips school for a day in Chicago with two of his friends. Regarded as well by the US Library of Congress for its significance, this iconic warm-hearted comedy film is known for Broderick breaking the fourth wall and its sophisticated depiction of youth culture.
Watch the film here
Read Also: Catch These 7 Korean Movies On Netflix