10 Museums We Recommend You Visit (Using Virtual Reality)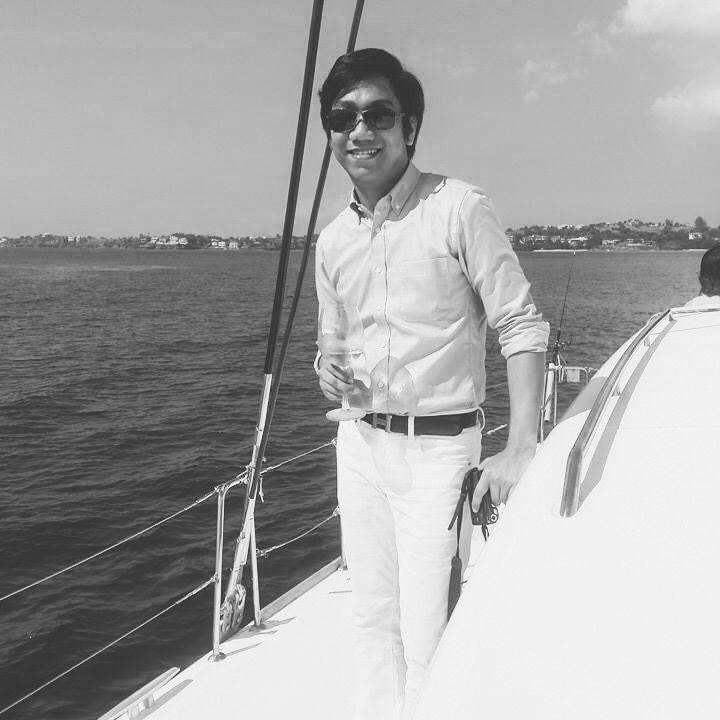 By Franz Sorilla IV
March 19, 2020
Today, not only residents of the Philippines are advised to strictly stay at home but also many citizens from cities and countries around the world. In light of this, we've come up with a list of 10 museums and galleries you can visit using Virtual Reality technology!
1/10 The Smithsonian
This leading museum institution was founded on August 10, 1846, named after its founding donor James Smithson, a British scientist. Originally, it was named the United States National Museum until 1967. It holds over 154 million items and is divided into 19 museums, 21 libraries, nine research centres, a zoo, as well as historical and architectural landmarks. There are more than 200 museums all over the world that are Smithsonian affiliates. Now you can visit some of the Smithsonian affiliates via tours available at Google Arts & Culture.
Read More: A People's History: Amidst The Washington Blossoms
2/10 The Louvre, Paris
The Louvre in Paris, France is considered the most prestigious art and history museum in the world, making it one of (if not the) most visited museums globally—some may say this is due to Leonardo da Vinci's Mona Lisa. Beneath the glass pyramid that you see in Rue de Rivoli, this historical building contains approximately 38,000 objects dating from pre-historic times to the 21st Century, making it the largest single-location art museum. No need to worry about getting tired from touring because now you can explore online by visiting their website.
See Also: Louvre Abu Dhabi's Salvator Mundi by Da Vinci
3/10 The British Museum
Dedicated to human history, art and culture, the British Museum contains permanent collections of some eight million artefacts sourced during the era of the British Empire. It was the first public national museum in the world; it documents the story of human culture from its beginning to the present. Get inside the museum and see the Rosetta Stone for yourself through Google Arts & Culture.
See Also: Sisters Kerry and Kylie Tinga share their personal insights on London
4/10 The Museum of Modern Art
New York's Museum of Modern Art is perhaps one of the largest and most influential museums of modernist works in the world. It covers modern and contemporary art, including works of architecture, design, drawing, painting, sculpture, photography, prints, illustrated books, film, electronic media and more. Visit MoMA's through its own virtual tour here.
5/10 The Metropolitan Museum of Art, New York
Presenting over 5 millennia worth of art from around the world, The Met lives in three iconic sites in New York City (its flagship location on 5th avenue, The Cloisters in Fort Tyron Park and The Met Breuer along Madison Avenue). Founded in 1870, The Met attracts millions of people, of all ages, from around the world through its exhibitions and events that beautifully document eras and cultures in a plethora of featured works. Although this year's Met Gala has been officially cancelled, you can still pay a visit to this prestigious art institution via Google Arts & Culture.
6/10 The Guggenheim
Committed to innovation, the Solomon R. Guggenheim Foundation collects, preserves, and interprets modern and contemporary art, and explores ideas across cultures through dynamic curatorial and educational initiatives and collaborations. With its constellation of architecturally and culturally distinct exhibitions, publications, and digital platforms, the foundation engages both local and global audiences. It has museums in Venice, Bilbao and Abu Dhabi but through Google Arts & Culture you can get inside its flagship museum in New York.
7/10 The Uffizi Gallery
Italy's most prominent museum, the Uffizzi, houses important works from the Renaissance period. It was named as such because the building where it is located used to be the office of Florentine magistrates during the time of Cosimo I de'Medici, the second duke of Florence. Today, most of the collections are from the personal collection of the Medici family and have been restored to their former glory for our pleasure. Transport yourself back in time through Google Arts & Culture's virtual reality technology.
8/10 The Van Gogh Museum
The Van Gogh Museum in Amsterdam houses the largest collection of artworks by Vincent van Gogh (1853-1890) in the world. The permanent collection includes over 200 paintings by Vincent van Gogh, 500 drawings and more than 750 letters. The museum also presents exhibitions on various subjects from 19th Century art history. See them all through virtual reality at Google Arts & Culture.
9/10 Museo Nacional Thyssen-Bornemisza
Europe's largest private collection moved to Madrid in 1992 when it was bought by the Spanish state. Inside the Villahermosa Palace, former home of an aristocratic family, is the Thyssen-Bornemisza Museum which houses a collection made up of almost 1,000 paintings, spanning from the 13th Century right up until the Modernism period. Visit their website to see the magnificent European masterpieces.
10/10 The Vatican Museums
Featuring the some of most important artefacts and art masterpieces of mankind's history, The Vatican Museum displays roughly 20,000 works including key pieces of modern religious art. Also, you can see the incredible ceiling paintings of Michaelangelo in the Sistine Chapel and be in awe of the glory of God. See that and more by visiting its website for a virtual tour.