Tatler Book Club: 10 Pulitzer Prize-Winning Books Available In Kindle Edition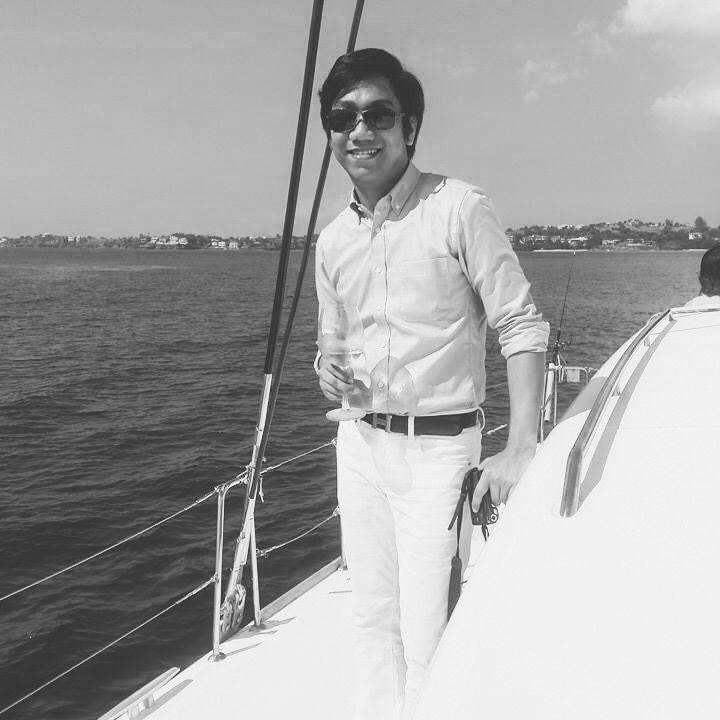 By Franz Sorilla IV
May 14, 2020
We round up some award-winning, critically acclaimed books you can read on your Kindle
1/10 The Nickel Boys
Colson Whitehead's follow-up to the Pulitzer Prize-winning novel The Underground Railroad has recently earned its own Pulitzer for its brilliant dramatisation of another strand of American history through the story of two boys sentenced to a horrific reformatory school in Florida, the Nickel Academy.
African-American Elwood Curtis, born in 1960s Tallahassee, was unfairly sentenced to a juvenile reform school and found himself trapped in a grotesque chamber of horrors. The only thing keeping him from The Nickel Academy's living hell is the friendship he has formed with fellow detainee Turner.
Inspired by the true story of a reform school that has been operating for over a century, this novel is a devastating narrative that showcases a great American novelist writing at the height of his powers.
Buy it here
2/10 The Undying: Pain, vulnerability, mortality, medicine, art, time, dreams, data, exhaustion, cancer, and care
A week after her forty-first birthday, the acclaimed poet Anne Boyer was diagnosed with highly aggressive triple-negative breast cancer. For a single mother living paycheck to paycheck (who had always been the caregiver rather than the one needing care), the catastrophic illness was both a crisis and an initiation into new ideas about mortality and the gendered politics of illness.
The Undying explores the experience of illness as mediated by digital screens, weaving in ancient Roman dream diarists, cancer hoaxers and fetishists, cancer vloggers, corporate lies, John Donne, pro-pain "dolorists," the ecological costs of chemotherapy, and the many little murders of capitalism.
Buy it here
3/10 The End of the Myth: From the Frontier to the Border Wall in the Mind of America
Ever since America's inception, the idea of an open and ever-expanding frontier has been central to the nation's identity. Symbolising a future of endless promise, it was the foundation of the United States' belief in itself as an exceptional nation—democratic, individualistic, forward-looking. Today, though, America has a new symbol: the border wall.
In The End of the Myth, acclaimed historian Greg Grandin explores the meaning of the frontier throughout the full sweep of U.S. history—from the American Revolution to the War of 1898, the New Deal to the election of 2016. For centuries, he shows America's constant expansion—fighting wars and opening markets—served as a "gate of escape," helping to deflect domestic political and economic conflicts outward. But this deflection meant that the country's problems, from racism to inequality, were never confronted directly. And now, the combined catastrophe of the 2008 financial meltdown and our un-winnable wars in the Middle East have slammed this gate shut, bringing political passions that had long been directed elsewhere back home.
It is this new reality, Grandin says, that explains the rise of reactionary populism and racist nationalism, the extreme anger and polarisation that catapulted Trump to the presidency. The border wall may or may not be built, but it will survive as a rallying point, an allegorical tombstone marking the end of American exceptionalism.
Buy it here
4/10 The Overstory
The Overstory, winner of the 2019 Pulitzer Prize in Fiction, is a sweeping, impassioned work of activism and resistance that is also a stunning evocation of—and paean to—the natural world. Richard Powers's twelfth novel unfolds in concentric rings of interlocking fables that range from pre-Civil War New York to the late 20th century Timber Wars of the Pacific Northwest and beyond. There is a world alongside ours—vast, slow, interconnected, resourceful, magnificently inventive, and almost invisible to us. This is the story of a handful of people who have learnt how to see that world and who are drawn up into its unfolding catastrophe.
Buy it here
5/10 Amity and Prosperity: One Family and the Fracturing of America
Stacey Haney is a local nurse working hard to raise two kids and keep up her small farm when the fracking boom comes to her hometown of Amity, Pennsylvania. Intrigued by reports of lucrative natural gas leases in her neighbors' mailboxes, she strikes a deal with a Texas-based energy company. Soon trucks begin rumbling past her small farm, a fenced-off drill site rises on an adjacent hilltop, and domestic animals and pets start to die. When mysterious sicknesses begin to afflict her children, she appeals to the company for help. Its representatives insist that nothing is wrong.
Alarmed by her children's illnesses, Haney joins with neighbors and a committed husband-and-wife legal team to investigate what's really in the water and air. Against local opposition, Haney and her allies doggedly pursue their case in court and begin to expose the damage that's being done to the land her family has lived on for centuries. Soon a community that has long been suspicious of outsiders faces wrenching new questions about who is responsible for their fate, and for redressing it: the faceless corporations that are poisoning the land? The environmentalists who fail to see their economic distress? A federal government that is mandated to protect but fails on the job? Drawing on seven years of immersive reporting, Griswold reveals what happens when an imperiled town faces a crisis of values, and a family wagers everything on an improbable quest for justice.
Buy it here
6/10 Less
A scintillating satire of an American abroad, a rumination on time and the human heart, and a bittersweet romance of chances lost, by an author The New York Times has hailed as "inspired, lyrical," "elegiac," "ingenious," as well as "too sappy by half". Less shows a writer at the peak of his talents raising the curtain on our shared human comedy.
Buy it here
7/10 Prairie Fires: The American Dreams of Laura Ingalls Wilder
Millions of readers of Little House on the Prairie believe they know Laura Ingalls—the pioneer girl who survived blizzards and near-starvation on the Great Plains, and the woman who wrote the famous autobiographical books. But the true saga of her life has never been fully told. Now, drawing on unpublished manuscripts, letters, diaries, and land and financial records, Caroline Fraser—the editor of the Library of America edition of the Little House series—masterfully fills in the gaps in Wilder's biography. Revealing the grown-up story behind the most influential childhood epic of pioneer life, she also chronicles Wilder's tumultuous relationship with her journalist daughter, Rose Wilder Lane, setting the record straight regarding charges of ghostwriting that have swirled around the books.
Buy it here
8/10 The Return: Fathers, Sons and the Land in Between
When Hisham Matar was a nineteen-year-old university student in England, his father went missing under mysterious circumstances. Hisham would never see him again, but he never gave up hope that his father might still be alive. Twenty-two years later, he returned to his native Libya in search of the truth behind his father's disappearance. The Return is the story of what he found there.
The Pulitzer Prize citation hailed The Return as "a first-person elegy for home and father." Transforming his personal quest for answers into a brilliantly told universal tale of hope and resilience, Matar has given us an unforgettable work with a powerful human question at its core: How does one go on living in the face of unthinkable loss?
Buy it here
9/10 Evicted: Poverty and Profit in the American City
In this brilliant, heartbreaking book, Matthew Desmond takes us into the poorest neighborhoods of Milwaukee to tell the story of eight families on the edge. The fates of these families are in the hands of two landlords: Sherrena Tarver, a former schoolteacher turned inner-city entrepreneur, and Tobin Charney, who runs one of the worst trailer parks in Milwaukee. They loathe some of their tenants and are fond of others, but as Sherrena puts it, "Love don't pay the bills." She moves to evict some tenants and their children a few days before Christmas.
Based on years of embedded fieldwork and painstakingly gathered data, this masterful book transforms our understanding of extreme poverty and economic exploitation while providing fresh ideas for solving a devastating, uniquely American problem. Its unforgettable scenes of hope and loss remind us of the centrality of home, without which nothing else is possible.
Buy it here
10/10 The Underground Railroad
Cora is a young slave on a cotton plantation in Georgia. An outcast even among her fellow Africans, she is on the cusp of womanhood—where greater pain awaits. And so when Caesar, a slave who has recently arrived from Virginia, urges her to join him on the Underground Railroad, she seizes the opportunity and escapes with him. In Colson Whitehead's ingenious conception, The Underground Railroad is no mere metaphor: engineers and conductors operate a secret network of actual tracks and tunnels beneath the Southern soil. Cora embarks on a harrowing flight from one state to the next, encountering, like Gulliver, strange yet familiar iterations of her own world at each stop. As Whitehead brilliantly re-creates the terrors of the pre-US Civil War era, he weaves in the saga of the American nation, from the brutal abduction of Africans to the unfulfilled promises of the present day. The Underground Railroad is both the gripping tale of one woman's will to escape the horrors of bondage—and a powerful meditation on the history American people share.
Buy it here