6 Filipino Films Screening at the New York Asian Film Festival 2018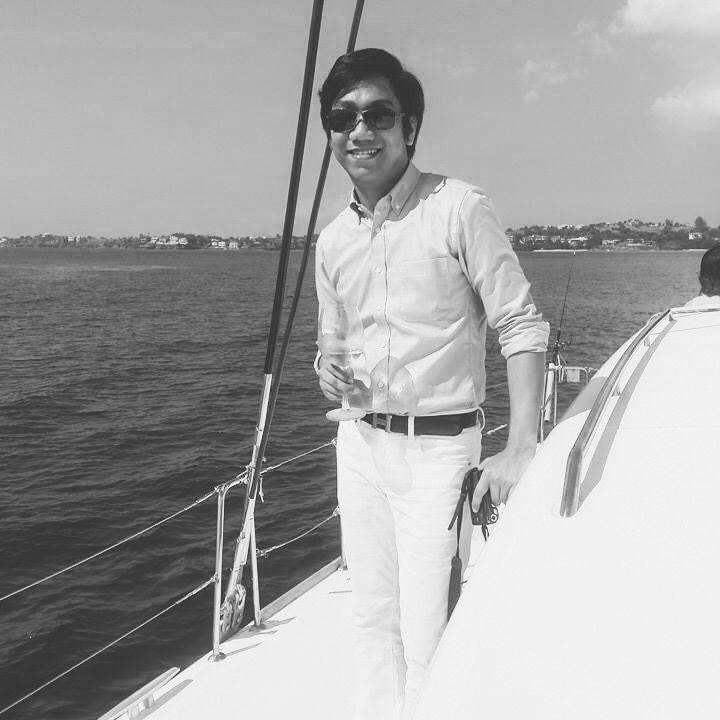 By Franz Sorilla IV
July 12, 2018
The much talked about New York Asian Film Festival (NYAFF) returns, this time with double the number of Filipino films that competed in the previous year, at Walter Reade Theatre and SVA Theatre.
The 17th NYAFF opened last June 29 with the North American premiere of Tominaga Masanori's Dynamite Graffiti, an unorthodox and sprightly drama based on the life and times of Japanese porn mag king Suei Akira. Indeed, the festival lives up to its title of "not your average film festival" for featuring films that reflect contemporary society while offering extreme genre pleasures.
Now with its Savage Seventeen theme, the festival aims to show that Asia is a beacon of cinematic excitement, its films as rich in provocative artistry and as emotionally compelling as those of its Western counterpart. In the age of algorithm-dictated curation and Eurocentrism, NYAFF holds two convictions: that taste in films cannot be deduced or reduced to one's browser history; and that the best in new cinema is rising from the East.
Seven films will battle in the second edition of the festival's re-launched Main Competition, now renamed the Tiger Uncaged Award for Best Feature Film: Shiraishi Kazuya's Blood of Wolves (Japan), Nam Ron's Crossroads: One Two Jaga (Malaysia), Naito Eisuke's Liverleaf (Japan), Dong Yue's The Looming Storm (China), Sunny Chan's Men on the Dragon (Hong Kong), Jeon Go-woon's Microhabitat (South Korea), and Treb Monteras's Respeto (Philippines). Six of the seven films are receiving their North American premieres at NYAFF, with one world premiere. Four of the competition titles are debut films, reflecting the festival's ongoing support for new directors.
Respeto bagged major awards in the 2017 Cinemalaya Independent Film Festival, including Best Film, and has been well-received by critics and the general audience. Set amid the country's growing interest on rap battles with the current drug war as backdrop, Respeto starred Filipino hip hop artist Abra and directed by Treb Monteras -- both attending the NYAFF.
Moreover, Erik Matti's BuyBust (Philippines) wil have its world premiere on the festival's closing night. Starring multi-awarded Filipino actress Anne Curtis and MMA world champion Brandon Vera, the film offers a searing perspective on the ongoing drug war and broader issues of political corruption.
Other Filipino films that will be screened specially in the festival include the following:
Mikhail Red's Neomanila (2017)
This neo-noir film thriller is set in modern Metro Manila but also reflects the current war on drugs. It tells the story of Irma who trains the young orphan Toto to become a professional assasin.
Erik Matti's On The Job (2013)
Neo-noir crime thriller film by Matti changed the game in Philippine cinema back in 2013. It tells the story of two contract killing prisoners temporarily released from jail to carry out political executions. The film also tackles other issues, particularly the corrupt social justice which gave the film its haunting, chilling character.
Irene Villamor's Sid & Aya: Not A Love Story (2018)
Anne Curtis' another film, the anti-romance Sid & Aya, also gets its special screening on NYAFF. Sid, who has a problem with sleeping, meets Aya in a coffee shop. What might assume as a meeting of star-crossed lovers appears to be the opposite as the two refuse to fall in love with each other due to obvious, complicated-yet-honest reasons.
Richard Somes' We Will Not Die Tonight (2018)
Also having its world premiere, Somes' badass action film highlights the tough heroine Kray. Played by Erich Gonzales, Kray is a professional stuntwoman struggling to make ends meet for her family caught up in a street gang battle.
"All around the world, Filipino films continue to compete and be recognized by the most prestigious of film festivals and we are proud that NYAFF is doing its part in introducing Filipino Films - genre Filipino films especially - to the North American audience. We hope that this is the first step for more of our films to be recognized and distributed in that side of the world. We wish our delegates the best of luck," said Chairperson and CEO Liza Diño.
The 17th New York Asian Film Festival in New York City, USA runs from June 29, 2018 to July 15, 2018