La Haine, One From The Heart, Short Term 12, And More: 7 Critically-Acclaimed Movies You Have To Watch On Mubi ASAP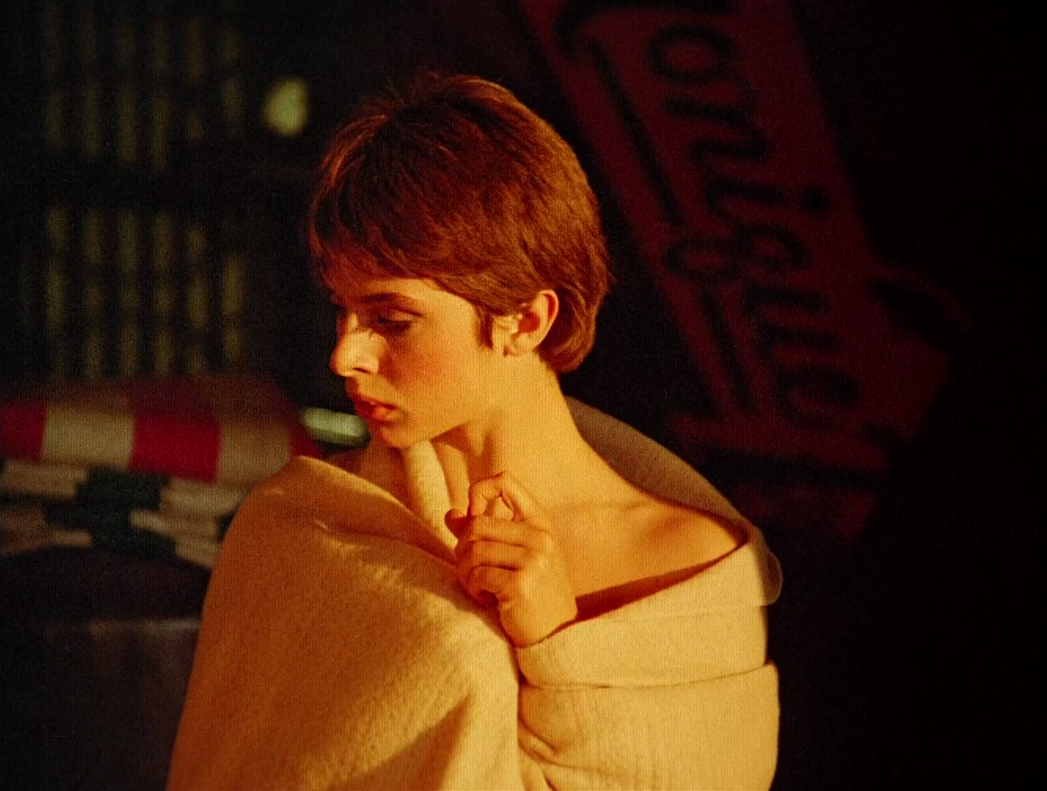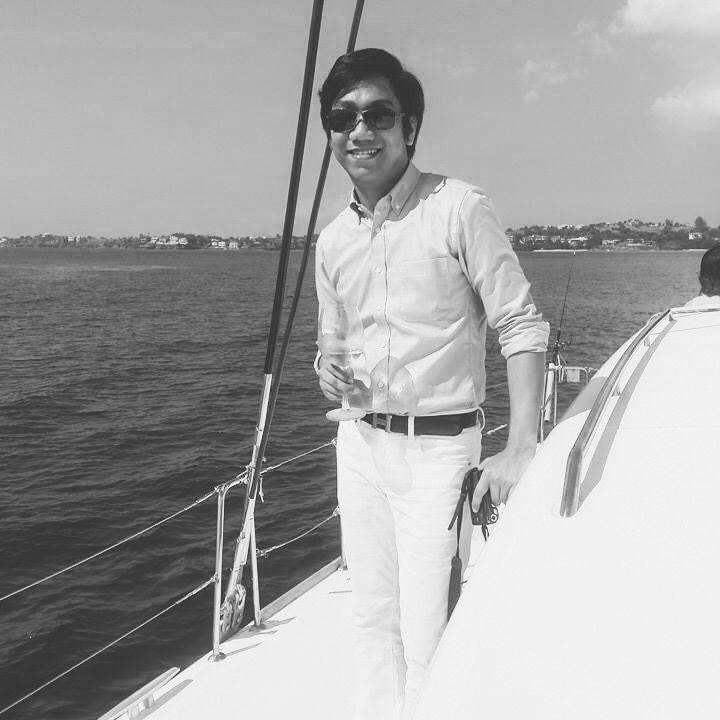 By Franz Sorilla IV
July 20, 2020
Aside from the popular video-on-demand streaming applications out there, there is an underrated one that has been feeding true cinephiles hard-to-find, superior quality films. For our inaugural watch list on Mubi, here are seven critically acclaimed films from some of the world's coveted film festivals
Lav Diaz's "Evolution of a Filipino Family" (2005)
An intimate epic made with austere seriousness that patiently and methodically observes the collapse and hopeful revival of a poor farming clan. Filipino master auteur Lav Diaz (Ang Hupa, Hele Sa Hiwagang Hapis) took nine years to shoot and finish this ten hour-long family saga which capturing the characters' epic life journey from childhood to adulthood.
This film was received in the 2004 Toronto International Film Festival, 2005 International Film Festival Rotterdam, 2006 Mar del Plata International Film Festival, 2005 San Francisco International Film Festival, 2004 Cinemanila International Film Festival, 2005 Hong Kong International Film Festival, and the 2005 Viennale.
Watch this film on Mubi through this link
Destin Daniel Cretton's "Short Term 12" (2013)
Grace (Brie Larson) is a supervisor at a foster-care facility for at-risk teenagers. She is pas­sionate about her work, though she struggles with her own troubled past. When Jayden (Kaitlyn Dever), a gifted, restless teenager, arrives at the facility, Grace is no longer able to ignore the difficulties of her own childhood.
Written and directed by Destin Daniel Cretton, this film was his debut and the first of his several collaborations with Academy Award winner Brie Larson. A notable factor in its success was the amazing performance by the ensemble cast which also includes Rami Malek, John Gallagher Jr, and Lakeith Stanfield.
This film was the winner of the Prize of the Ecumenical Jury, Junior Jury Award, and Special Mention in the 2013 Locarno International Film Festival, winner of the Grand Jury Prize for Narrative Feature in the 2013 SXSW Film Festival. It participated in the 2013 BFI London Film Festival, and more around Europe, giving Brie Larson nods and accolades for the Best Actress category.
Watch this film on Mubi through this link
Werner Herzog's "Family Romance, LLC" (2019)
Love is a business at Family Romance, a company that rents human stand-ins for any occasion. Founder Yuichi Ishii helps make his clients' dreams come true. But when the mother of 12-year-old Mahiro hires Ishii to impersonate her missing father, the line between acting and reality threatens to blur.
This unique guerilla-style cinematic masterpiece by Werner Herzog (Caves of Forgotten Dreams) explores the strange realities of human relationships through distinct dramatisation.
This film was part of the official selection in the 2019 Cannes Film Festival as well as other film festivals around the world like Rotterdam, Telluride, London, Mar del Plata, and Busan, to name a few.
Watch this film on Mubi through this link
Luca Guadagnino's "The Staggering Girl" (2019)
Triggered by a stranger's secret confession, Francesca (Julianne Moore) returns to her childhood home in Italy to convince her ailing mother to follow her to New York. As daughter confronts mother, ghosts of Francesca's youth return in a whirlwind of pain, memory and fulfilment.
This short film from Luca Guadagnino (Call Me By Your Name, Suspiria) is a collaboration with the creative director of fashion brand Valentino, Pierpaolo Piccioli. With a half-hour running time, expect an elusive cinematic experience made more sublime by the score written by renowned Japanese composer and artist Ryuichi Sakamoto.
This film was an entry in the 2019 Mumbai Film Festival and in the Directors' Fortnight of the 2019 Cannes Film Festival.
Watch this film on Mubi through this link
João Pedro Rodrigues "To Die Like A Man" (2009)
Tonia (Fernando Santos), a veteran of Lisbon's drag shows, faces competition from younger artists that threatens her star status. Under pressure from her young boyfriend Rosário (Alexander David) to assume her female identity, and get a sex change operation, Tonia struggles against her deeply-held religious convictions.
Originally titled as Morrer Como Um Homem, this tragicomic melodrama by João Pedro Rodrigues (The Last Time I Saw Macau) is a visual treat that exhibits the many colours of the Lisbon drag scene. Exploring themes of new queer cinema with spiritual sensibilities of the predominantly Catholic Portugal.
This film participated in the 2009 Cannes Film Festival, among others, and won the Cinema of the Future Award in the 2010 Buenos Aires Festival Internacional de Cine Independiente.
Watch this film on Mubi through this link
Francis Ford Coppola's "One From The Heart" (1981)
In Las Vegas, Franny (Teri Garr), a Fremont Street travel agent, dreams of taking off to the exotic locales to which she sends her clients. Meanwhile, her husband Hank (Frederic Forrest) is preoccupied with the purchase of their spacious, slightly seedy Spanish Moderne home as a good investment.
Francis Ford Coppola (Apocalypse Now, The Godfather) attempts to revive Hollywood's golden age of musicals with this visually stunning, technical masterpiece. The songs and musical score were written by Tom Waits who recorded it with Crystal Gale.
This film was nominated for Best Music, Best Original Song Score, and Best Adaptation Score in the 1983 Academy Awards. It also participated in the 1988 Berlin International Film Festival, 2003 Toronto International Film Festival, 1983 International Film Festival Rotterdam, and 1990 San Francisco International Film Festival.
Watch this film on Mubi through this link
Matthieu Kassovitz's "La Haine" (1995)
A trio of Parisian, Jewish, and African teenage drifters in a dead-end banlieue outside Paris, portrays the everyday afflictions that the immigrant population deal with. Their awareness of their own marginalisation reaches a climactic boiling point.
Actor-turned-filmmaker Mathieu Kassovitz was just 27 when he rose to prominence for La Haine—an enormous international success and epochal entry in the now-ubiquitous banlieue (suburb) film genre of French cinema. This film is a provocative black-and-white drama on police brutality and mistreated minority groups.
This film gave Kassovitz his Best Director award at the 1995 Cannes Film Festival. It also participated in many other film festivals around the world in 1995 and won at the 1996 César Awards for Best Editing, Best Producer, and Best Film, including several nominations.
Watch this film on Mubi through this link