9 Netflix Originals You Should Watch
Sit back and veg out
With all this torrential rain that we've been experiencing recently, it might be a good time to binge watch and catch up on some shows. Television series, or more specifically, web series have been on a roll as of late.
From Netflix, HBO to Hulu, these online platforms have been churning out top notch, high quality films and shows and are even attracting some super big Hollywood names. Less and less people are turning to network or cable TV and are simply opening their computers.
Here are 9 Netflix originals that we suggest for you:
---
Glow
Glow has successfully delivered something new to Netflix audiences. It's a comedy about a women's pro wrestling league set in the 80's. Struggling actress, Ruth Wilder (Alison Brie) finds herself in the most unexpected circumstance … as a female wrestler, wrapped in spandex and glitter, battling it out with other Hollywood cast-aways. The show unravels the intricacies searching for fame as the women try to reach their version of stardom. Get ready for bright colours, throwback music, quality set/costume planning, and a lot of action. This hilariously entertaining series is created by Carly Mensch and Liz Flahive.
---
Dear White People
Writer-director Justin Simien decided to transform his lauded feature film into a 10 episode Netflix series and boy are we glad. Dear White People is about the tense, controversial and surprising happenings that occur due to racial differences between college students at Winchester University. The show is cunning, progressive and eye-opening. It is just as entertaining and humorous as it is meaningful and educational. It examines race, human interaction, emotions and the struggles that occur between people with varies perspectives in life, no matter what colour you may be.
---
Master Of None
Master Of None follows the life of a young aspiring actor, Dev, based in New York City. The show takes you through both his past and his present as he struggles to identify what he wants in life, and how to handle his personal and professional relationships. Master Of None is a show that charmingly portrays the ups and downs of a millennial lifestyle. We follow Dev as he navigates his way though modern day etiquette and the anxieties that comes with a digital world. It is not typically funny, but it skillfully finds humor in everyday life thanks to co-creators comedian, Aziz Anzari and Parks and Recreation writer, Alan Yan.
---
BoJack Horseman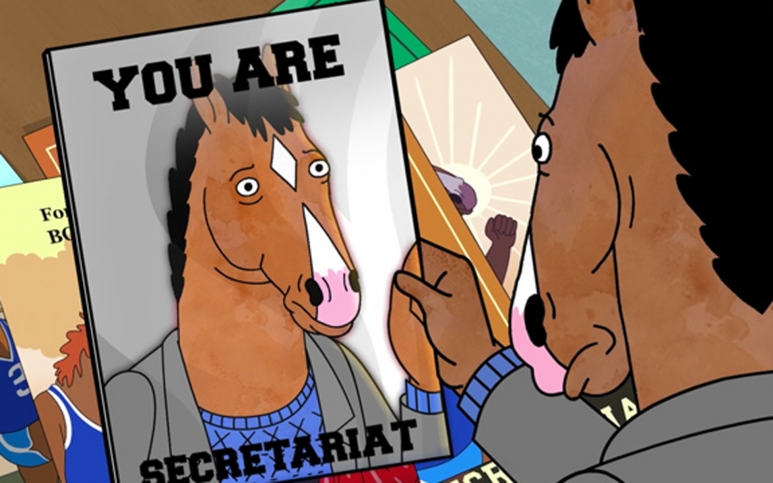 This animated series brings you a fictionalized 'Hollywoo', where anthropomorphic animals walk among people and lead the same shallow, and image-centric lives. If you're a fan of the philosophies of Albert Camus and Jean Paul Sartre, and enjoy the occasional reality TV show – Bojack Horseman is your next bet. The eponymous lead character is a horse reeling in from his fame in the 90's, trying to find a way to become a relevant celebrity once more.
---
Marvel's Jessica Jones
Marvel has long ruled the cinematic universe movement with its series of superhero movies, but in recent years it has paid equal attention to developing a sustainable narrative universe for the small screen. On Netflix, the Defenders universe is slowly taking shape with the unfolding of the individual stories of four street-level heroes: Daredevil, Jessica Jones, Luke Cage, and Iron Fist. Of the four shows leading up to the superhero gathering, Jones' story as a survivor and a reluctant hero resounds in a way that feels most honest and personal. The show benefits from a riveting script with character arcs that require emotional investment from the audience, and captivating performances from its leads. It's exciting, but it also attempts to shed light on tough issues like abuse. You won't get this type of story treatment in a Marvel movie.
---
The Crown
A look back into Queen Elizabeth's ascension to the crown, this series is not only historically accurate, but also wonderfully cinematic. It gives you an inside look into the lives of Britain's favourite family. Here, politics, love, loyalty, and duty are all at play. It also brings to life the famous Winston Churchill through his close relationship to the royal family. If you've always been curious about monarchy, this Netflix series is just the show for you.
---
Unbreakable Kimmy Schmidt
Unbreakable Kimmy Schmidt deftly turns tragedy into comedic gold. Co-created by Tina Fey, the show follows the titular character from her days as a member of an underground cult to her present experience as an independent woman. As Kimmy Schmidt, the radiant Ellie Kemper, attempts to make sense of her deeply troubled past as a "mole woman" she also navigates the exciting yet scary landscape of New York. Through it all, she's accompanied by an eccentric cast of characters: a gay black man with a penchant for spontaneous singing who's also a struggling actor, their strange landlord who has a very shady past, and a millionaire's wife who's struggling with her identity and self-worth. Expect to laugh-out-loud at every turn with this one.
---
Narcos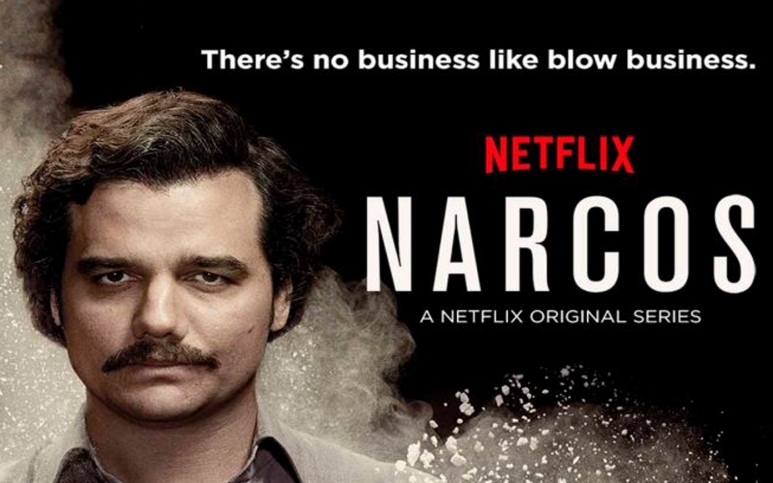 Narcos is engaging, thrilling and dark. It has quality screenplay accompanied by talented actors and a fast paced documentary-style narration. The show touches deep, troubling issues and unravels a plot that is truly gripping. Narcos is about the violent cocaine trade in Colombia, going inside the world of drug lord Pablo Escobar and the complex workings of the cartels. It expounds on real life stories and gives viewers a look into how the government, criminals, addicts and victims all handle this convoluted conflict.
---
Black Mirror
Black Mirror is unique in that it is a series that is composed of independently created plots. Each episode is its own contained story, unrelated to the next. Writer, Charlie Brooker takes us on a wild ride into the crazy realities and endless possibilities of the digital age. Be prepared to be stunned, entertained, scared and mind blown. Even though Netflix only signed on to produce Black Mirror on its thrid and fourth seasons, the first and second seasons by UK's Channel 4 are also incredible and worth watching.
---
All photos courtesy of NETFLIX