Home Tour: A Glimpse Of Hannah Cecil Gurney's Fanciful Battersea Home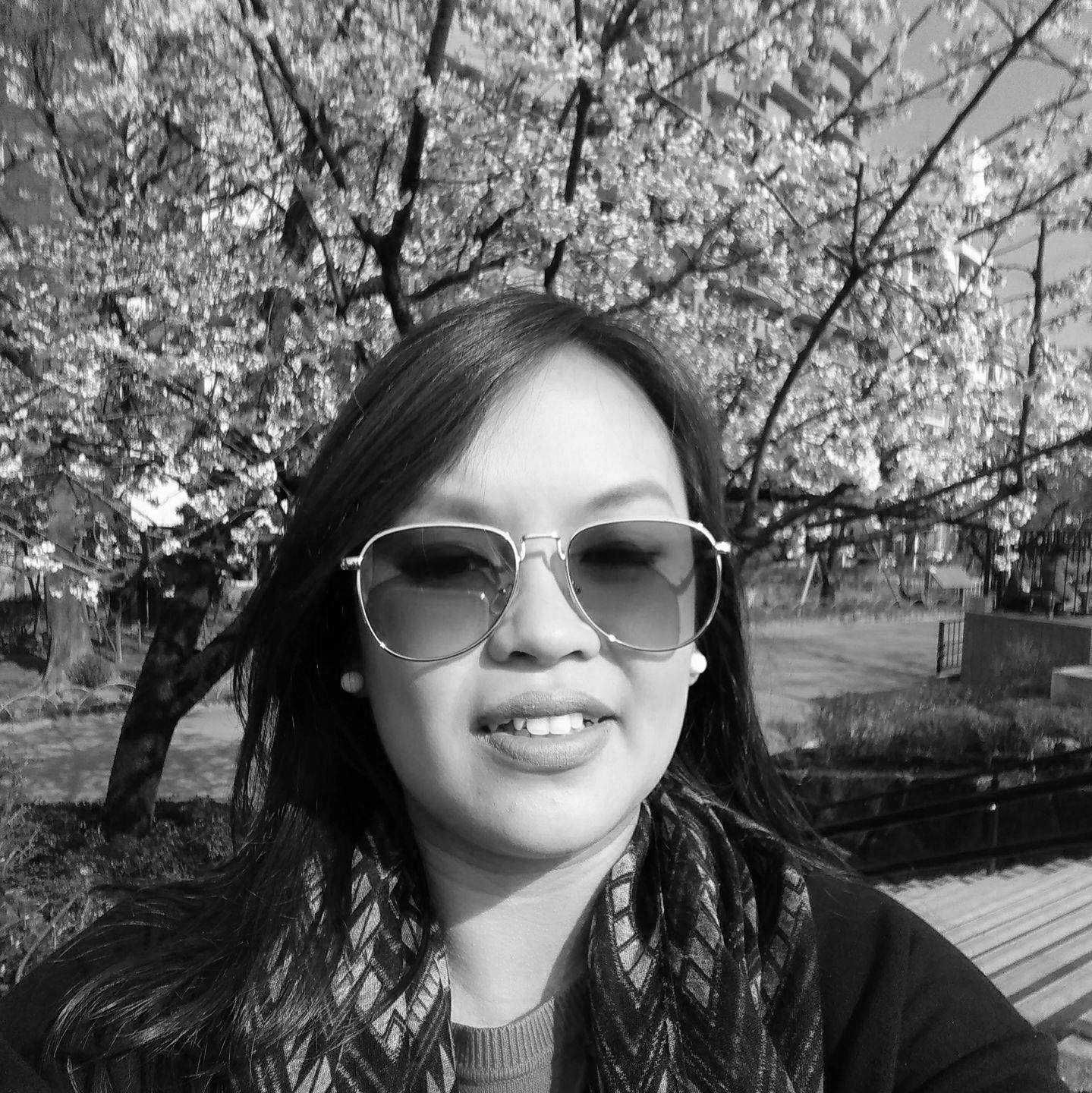 By Maritess Garcia Reyes
December 18, 2020
From a charming flat in bustling South Kensington, Hannah Cecil Gurney moves to a fanciful home in Battersea with her growing family to start a life anew
For five years now, Hannah Cecil Gurney—the daughter of Claud Cecil, the man behind the handmade wallpaper company, de Gournay—has been living in a 190sqm home with her husband Eddie Harden, their children and their dog. The property, situated a stone's throw away from attersea Park and Gurney's workplace, is a perfect fit for her growing family. "[We] had outgrown our small flat in South Kensington," she tells us why they decided to move to a new house. While she and her husband adore the location of their flat in South Kensington, they feel the place is not practical for raising children and keeping dogs. "We needed more space and we wanted to be in a quieter residential neighbourhood. South Kensington has a lot of hustle and bustle. Battersea is calm and relaxed but also close to Chelsea where I work and where my husband and I love to hang out with friends," she says.
The family moved into the Victorian-era house they bought without changing anything. They were simply excited to have more space, something they did not have living in a flat. "We didn't care that no renovation or decoration had been done. We were in no rush and we had the rare luxury of time. Because I work in the Interiors world, I was full of ideas for how I wanted to decorate my home. I was also excited to try and do it myself and get some insight into being on the other side of the equation," Gurney says, confessing that she would have been "a nightmare to work with". By the time she started the renovations, the family had lived in the house for a couple of years. "Spending time with the house first gave my family and I such clarity with regards to what needed changing and what did not. We knew our routines and how we used the space to suit us perfectly. Once I started decorating, answering only to myself meant I could change course and redirect the creative as many times as I wanted… [It was] dangerous but liberating! The result was a mad rush of colour and vibrancy—a reflection of my character in some ways and a reflection of how I want my home to make me and others feel: happy and uplifted," she admits. As an advice to those who would like to decorate or renovate their homes themselves, she says, "Design it to fit you like a glove. You want to walk in through your front door and feel like the interior is welcoming you. My tip, where possible, would be to experience a space as much as possible before finalising how you want to decorate it. As you get to know a space, your feelings about how it should be renovated are likely to change."
Entering the home is like being transported to Coco Chanel's iconic Parisienne apartment. The entrance leads straight to the living room, which has walls covered in de Gournay's Coco Coromandel wallpaper in dark brown hues reminiscent of the French fashion designer's famous screen collection. "Even with the dark brown [colour] on the wall, the room [still] feels light and bright. The chalky white design and apricot accents keep it bright and happy," says Gurney, adding that wall-covering allows one to envelop and dress the room, thereby completely transforming it into whatever character one wants it to be. "Wall-covering creates an entire mood within a room that a single piece of furniture does not have the power to do on its own," she explains.
Beside the Coco Coromandel wallpaper, one of her favourite furniture pieces in the living room is an 18th century 'Banquette' sofa, still in its original fabric. "My father and I adore antique-hunting together in France. This was a piece we found together. Usually, I love taking antique pieces and breathing new life into them by reupholstering them in fun fabrics; but I fell in love with this sofa exactly how it is [and always has been since it was made in the 1900s]," she adds.
Her husband is a great chef so it was but appropriate to have a kitchen perfect for cooking a feast for the family, as well as a dining space within the kitchen where they could entertain friends over traditional British Sunday lunches. "We also did a big extension in the kitchen into what was a side passage leading from the front of the house to the back garden. We added a huge skylight in the kitchen to get more [natural] light and created enough new space to have a huge dining room table where we can seat 12 people for dinner. My husband likes to keep the company of the guests while he cooks, keeping the environment familiar and relaxed," she says. Like the rest of the house, the kitchen cabinetry is done in a stunning beetroot shade that took Gurney months of sampling to get the perfect colour—not too red, not too purple, not too brown. Once she got the hue right, she then chose a custom-coloured version of de Gournay Sans Soucis wallpaper design, hand-painted onto gunmetal silk. "I love the mauve, turquoise and green tones in the design. These are invigorating colours and they suit a room where you spend the daytime and want to feel energised. I added hand embroidery to certain flowers, which are embellished with silk thread for amazing depth and texture. I installed the wallpaper above the stove and kitchen worktops and a non-reflective toughened glass splashback over it. It is fun and unusual to see wallpaper behind the backsplash," she muses.
On the second floor is the master bedroom, with a wall-covering that has an interesting story. "It was from the 1980s, one of the first wall-coverings my father made as a test when he founded de Gournay. He disliked the colours and so the wall-covering was held in stock in our painting studio. I discovered it a few years ago and fell in love with the colours! It did not fit my bedroom, but I had a wonderful installer who helped me make it look as if it was tailor-made [for our bedroom]. My colleague and our design director [at de Gournay], Jemma Cave, then came over and added some extra flowers and birds and butterflies wherever there were mismatches. I love that the wallpaper sat in a box unappreciated for almost 40 years and that 'one man's trash is another man's treasure'. I think that perhaps in the 1980s, this kind of peachy orange tone was under-appreciated," she says. In the master bedroom as well is a rug by Jennifer Manners, which has beautiful scalloped edges that Gurney loves. "The curves suit the cocoon-like environment of the bedroom," she explains.
The master bathroom is decorated in a way that is transportive. "It is my sanctuary. After a long day, when you soak in the tub, you can feel as if you are a million miles away. I love the idea of bathing among a flock of flamingos in an exotic landscape," she says, pointing out how de Gournay's Flamingos design in pink and yellow hues achieves the ambience she envisions. She explains further that the landscape motif also has a clever trick of adding perspective to the flat walls, making the room feel much bigger. "It also helped that we continued the wallpaper inside the shower [with a waterproof glaze and glass installed on top] so that the wallpaper is unbroken the whole way around the room."
Of all the spaces in this home, Gurney reveals that she finds decorating her children's rooms the most rewarding. Her four-year-old son, George, greets the turtle designs on the Coral Reef wallpaper in his bedroom, which is also protected with a glaze so when he decides to colour in a turtle with crayon, it'll be easy to wipe it clean. For the bedroom of one-year-old twins Oscar and Scarlet, Gurney chose an African savanna-theme. "My children's rooms were designed to be practical at the same time whimsical. My priority was to engage and inspire their imagination. I wanted them to feel like they were in a storybook or a magical land so that whenever they go in, they'd feel transported away from the everyday life. I also wanted to design the rooms as adorable nurseries for babies as well as fun rooms for older children; I want the rooms to grow with them. And, I didn't want the rooms to be too gender-specific. Both would work for girls or boys," she says.
One of the cosiest rooms in the house is the sitting room or as Gurney refers to it, the snug, where the walls and the ceiling are upholstered in fabric. "I am very drawn to colour. I love that feeling of my mood changing as I travel from one room to another because the colours change too. Colour is very powerful. [Here] the wall-covering is an embroidered stretched fabric, so luxurious with silk and metallic threads and it makes the room feel like a jewel box," Gurney shares. On this spot lies an enormous customised sofa upholstered in a washable velvet fabric.
While it sounds like Gurney is pretty much done, she divulges that as of writing, renovation is underway to dig out a basement which will be turned into a playroom for the children, as well as a laundry room and downstairs cloakroom. She concludes: "It's amazing how much space you need when you have children and we were fortunate to have the opportunity to take on such a project. Especially after lockdown and the madness of 2020, I wanted to make sure George, Oscar and Scarlet have a fun space to learn in and have fun in while being in the comfort of our own home."
---
This article was originally published in Tatler Homes Philippines Vol. 26. Download it on your device via Zinio, Magzter, and Pressreader.
Photography Douglas Friedman