ABS-CBN Film Archives: The Process, Challenges, And Rewards Of Film Restoration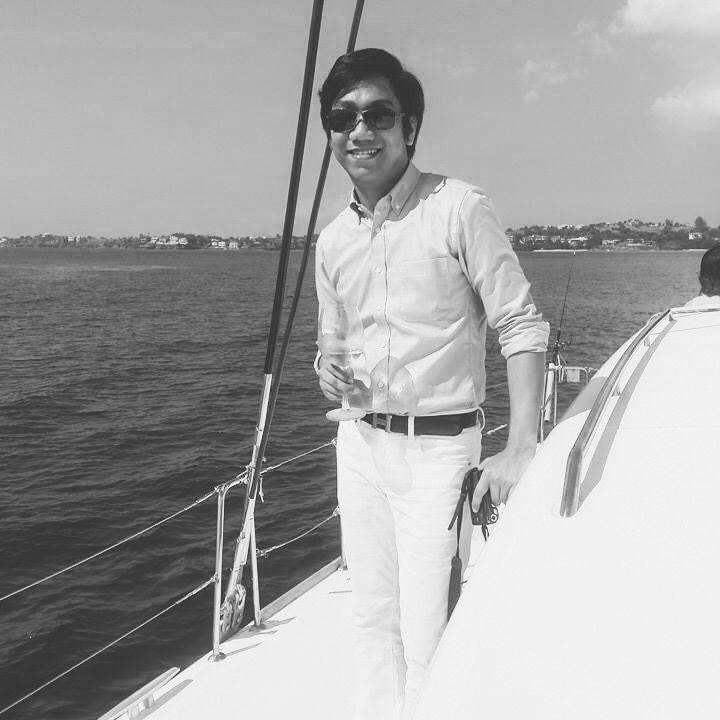 By Franz Sorilla IV
July 08, 2021
Leo Katigbak, head of the ABS-CBN Film Archives and its restoration project, shares with us the trials and triumphs the project had over the last decade and why restoring classic Filipino films is an important cultural investment for future generations to enjoy.
It was more than just a dream fulfilled. It was a dream that was worked hard for, fought for with relentless spirit, and inspired the young generation to relive and cherish the golden treasures of Philippine cinema.
The ABS-CBN Film Archives was established in 1994 and has been the home of over 2,000 Filipino films. Aside from the films being made by its sister company Star Cinema (now called ABS-CBN Films), it also includes those of its acclaimed predecessors like Regal Films and Viva Films. But most importantly, it has been the second home of older films, dating back to Philippine cinema's so-called first and second golden ages. In the 500-sqm facility, you will find 16mm and 35mm negatives and master prints of the classic films from LVN Pictures, and other esteemed production houses from the past.
Despite its state-of-the-art archival technology, these films remain to be at the threat of complete deterioration over time. The library continued to grow over the years, most especially when ABS-CBN launched its Filipino movie channel on cable television and acquired rights over other important classic movies. It was for this reason that Leo Katigbak, head of the ABS-CBN Film Archives, pursued the project of restoring and remastering these films digitally. There was only one problem: budget.
More From Tatler: How Eugenio "Geny" Lopez Jr Founded and Grew the ABS-CBN Empire
"We could never really proceed because the costs were prohibitive," said Katigbak to Tatler. At the time, Katigbak and his team were eyeing the 1982 film of Peque Gallaga, Oro Plata Mata, to be restored but the initial cost estimate to just fix the prints (without addressing defects) was already around PHP25 million (a figure during pre-Asian Financial Crisis period where one US dollar is equivalent to 24 pesos). The idea was shelved over a decade, but the film archives pursued its operations and took greater care of the films sitting in its library.
"It wasn't until in 2009 when the viability of digital restorations surfaced and we continued to explore that until 2010," Katigbak said. "Raul Bulaong, who was [our] head of engineering, pitched it to me and we looked at the test studies done by Central Digital Lab," he shared. Central Digital Lab was a budding post-production company back then, committed to providing 16mm and 35mm film scanning services. Besides making films and TV commercials, the company also provides optical sound negative scanning, editing, colour grading, visual effects, and more. Katigbak was sold with the company's outputs and met with them several times, appreciating digital's potential more and more that is gradually developing its technology over the years.
Backed by Charo Santos-Concio (then president of ABS-CBN), with whom he shares much appreciation for films, and by Gabby Lopez (then chairman of ABS-CBN), who wanted the network to fully embrace emerging technologies during his tenure, Katigbak pushed the project and the ABS-CBN Film Restoration was born in 2011.
Read More: Reminiscing The Golden Years Of Philippine Cinema
The first movie that was attempted to be restored by the team was Olivia Lamasan's Maalaala Mo Kaya, the 1994 movie offering of ABS-CBN's longest running drama anthology series of the same name. However, the restoration team wanted a much grander film to be the project's launch movie, as the goal is to seek more supporters to their cause of restoring old Filipino films. Among the films in its library, it was undoubtedly National Artist Ishmael Bernal's 1982 masterpiece Himala, which was penned by award-winning writer Ricky Lee and starred by Philippine entertainment's "Superstar" Nora Aunor.
The restored version of Bernal's magnum opus premiered at the 69th Venice Film Festival in 2012, marking the film's 30th anniversary, and later had its Philippine premiere that was attended by fans, film enthusiasts, filmmakers, celebrities, and most especially, members of the cast and crew of the said film.
"There was a lot of trial and error... I'd say the restoration work on Himala lasted close to a year," recalled Katigbak. "Remember film is restored frame by frame. When you see those colourised photographs, put into context that each photograph is one frame, [then you'll have] 24 frames per second, [times] 60 seconds per minute... if a film ran for 100 minutes, that's 144,000 frames to be restored. The heavier the defect, the more complex the restoration," Katigbak explained.
"Before any work could be done, you needed to clean the prints first and identify physical defects because you would have to put it through the digital scanner, then you go through different software that would remove certain defects that can be fixed automatically before going to the more tedious and time-consuming physical frame by frame restoration. Then you go to colour grading and often, new defects become noticeable after grading. Once that is completed, then you assemble the movie again and do what still needs to be done. You need to fix the audio also. In the case of Himala, we were so happy with the restoration being done. It looked clean and sharp until we projected it on a cinema screen and all the clarity was not there. So we had to repeat the restoration of Himala from scratch even the scanning and do constant testing with monitors and the big screen until the quality became identical," he said further.
Read More: 10 Of The Most Iconic Films That Shaped Philippine Cinema
In a perfect world, we would complete restoration of the movies with ABS-CBN and maybe even others that are not, but the audience will be there to appreciate the gems and geniuses of the past, ensuring that they live on—always appreciated, forever celebrated, and never forgotten.
Katigbak and his team started restoring films that the network already owns and those that they have already acquired rights for broadcast, cable, and satellite distribution. "For the movies which we did not completely have control of the rights, we had to negotiate the remainder," Katigbak said, sharing another dilemma that they encountered throughout the project's decade-long journey. "Most producers were no longer active and our offer was a windfall as they no longer even looked at any viable theatrical rights or some of the ancillaries. So suddenly, with the restoration project, there was one last hurrah to a movie they felt had little financial value left. For other films that we had to acquire more of the rights, discussions were varied," he said.
According to Katigbak, some were more enthusiastic but others flat out refused, insisting on huge financial gains from the output even though the ABS-CBN Film Restoration is shouldering the cost. "By the time they changed their mind, the films no longer had restorable prints or negatives, and are lost."
Katigbak said that for the people behind those classic, significant films to have their works survive in better quality, "it was important for them that their films will be seen again, given importance, instead of being forgotten." Fortunately, ABS-CBN Film Restoration was not the only one who took the initiative over the last decade. Acclaimed filmmaker Mike de Leon has let his works be restored not only by the above-mentioned team but also by the Singapore-based Asian Film Archive. Another important film which he was also involved in but as a cinematographer, was Maynila sa mga Kuko ng Liwanag (dir. Lino Brocka, 1975), restored by the World Cinema Foundation at the Cineteca di Bologna / L'Immagine Ritrovata laboratory.
"There were really no incentives to the restoration work," Katigbak said. Each film being restored or remastered or even just scanned digitally in 4K costs millions of pesos and countless working hours. When these films are released either in cinema theatres or digitally via Apple TV or KTX, the latest entertainment platform of the network, they are charged with the same fees as a brand new release.
"The quality of surviving prints continued to deteriorate if they had not been preserved properly and sometimes, a few months make a world of difference whether a film could still be restored or not," he said. In many instances, the movie wasn't complete and has missing reels so they had to procure other surviving copies. The older the movie, the more expensive the costs would be, not to mention the fact that older films have the tendency to be less known among today's audiences, hence not commercially viable.
"That was why the advocacy was crucial," said Katigbak. "Sagip Pelikula, gave them the reason why people should care about restoring these old films. It served to educate, promote, protect the films so that they and the artists who worked on them would not be forgotten."
Defying everyone's expectations, the project was a huge success. "I think as more films were being restored, more people within and outside [the Philippines] appreciated the value eventually." True enough in 2014, the ABS-CBN Restoration won the Gold Quill Award for Excellence in Toronto—a testament of the project's impact on culture and the arts. "It feels good for a company to have a legacy that can't be quantified financially in terms of value," Katigbak said, clarifying his earlier mentioned frustrations. "Yes, we know the cost, but who can really put a price on culture, history, and ensuring that the excellence and seminal influence survive for future generations?"
Read More: 12 Asian Films With The Greatest Pop Culture Influence
Perhaps the biggest hurdle that the company faced was when the House of Representatives denied the franchise renewal of ABS-CBN network on national television. On 10 July 2020, the television network signed off, displacing many of its employees, leaving several projects hampered, and some of its departments shut down. The ABS-CBN Film Restoration was not spared from this.
"We were in fact shut down already but we fought to keep a few people and continue even the advocacy part. The full restoration has been stopped and we are limited to what we can do in-house," Katigbak said. "It's a testament to the skill, passion, and commitment of the team that was left. We are still chugging along against all odds. Literally, this is all blood, sweat, tears in more ways than you can imagine," he shared further.
"Soltero and Radio Romance were the last films to be completed in terms of restoration but I have always been a planner and we work with such long lead times," Katigbak clarified. "While restoration has been completely stopped, we were able to continue the advocacy because we still had a good number of films that were unreleased and in their final touches."
The ABS-CBN Film Restoration, as Katigbak assured us, will still continue releasing films as long as its advocacy arm continues to thrive. By creating the distinction between full restoration, remastered, scanned, and enhanced, it is definitely not yet the end for the project.
Coming from a generation that appreciates older movies, Katigbak feels sad that the new generation is mostly unfamiliar with titles that aren't even too old. "I believe it is a sin and travesty when artists who brought honour to the country like Gerardo De Leon, Lino Brocka, Lamberto Avellana, and Ishmael Bernal aren't even remembered anymore," he said.
One of the struggles of Sagip Pelikula is reintroducing the films and personalities behind it to a new audience which hopefully, even just some of them, will develop an appreciation for these works. With more media platforms today, Katigbak said that they were able to expand the awareness but he said that we are still far from how Europe, most of Asia, or even America know their classics. "We hope we get there, even if it's not in my lifetime," he said.
Cinema for Katigbak is a visual record of our history, from fashion to architecture to culture, of specific eras whether the films are of period genre or not. "The kinds of movies we make reflect our sensibility as a nation and as a people," Katigbak said. He shared that during the 1970s Martial Law era, "the Second Golden Age of Philippine Cinema blossomed and movies were either commentaries or allegories to what was happening. It is more significant because while most Filipinos are not documentarians, films were there to capture the brimming beauty and sorrowful tragedies of the past. Hence, certain movies resonate more and thus comes in context on political, social, economic, artistic temperament at the time of their creation."
Katigbak admits that given the unfortunate circumstances, the future of ABS-CBN's Film Restoration might be no more; however, he remains hopeful that the project could continue to foster Philippine cinema through their humble move. "I hope we can continue but without the resources to sustain restoration, the advocacy would slowly weaken. It hasn't been felt yet because we were able to plan well but there is only so much we can do," he said.
"In a perfect world, we would complete restoration of the movies with ABS-CBN and maybe even others that are not, but the audience will be there to appreciate the gems and geniuses of the past, ensuring that they live on—always appreciated, forever celebrated, and never forgotten."
---
Relive the classic Filipino films, restored and remastered by ABS-CBN Film Restoration via Apple TV/iTunes, KTX, or iWant TFC.
Images (Film stills and action photos) ABS-CBN Film Archives
Images ("Ibong Adarna" Film Stills) LVN Pictures, Inc.