Casa Manila, Intramuros Renovation: Exclusive Interview With Arch. J. Anton Mendoza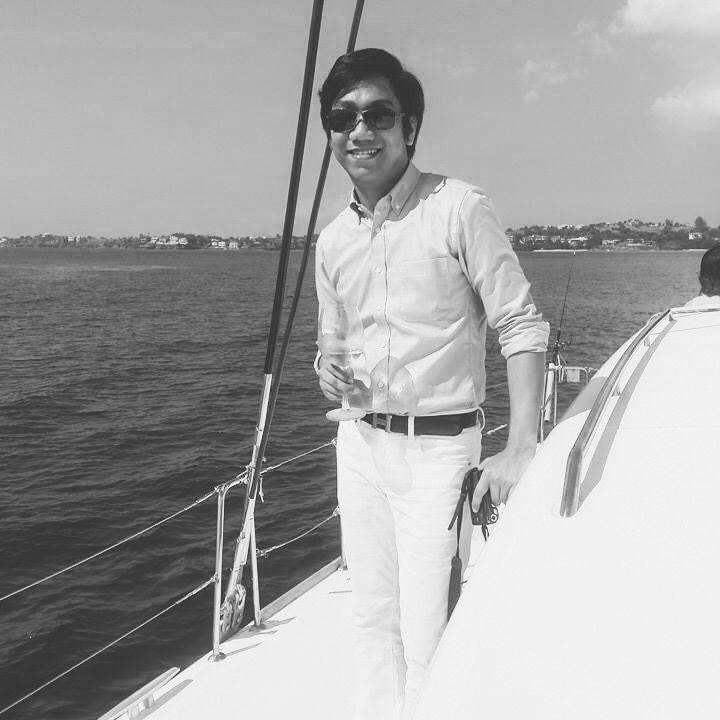 By Franz Sorilla IV
February 26, 2021
In this exclusive one-on-one with renowned architect-interior designer Arch J. Anton Mendoza, we get a closer look at how he redesigned Intramuros' frequented museum-house.
Intramuros, the former centre of Philippine commerce, trade, politics, religion, and academic excellence, was the identifying location of Manila during the Spanish Colonial era. More than that, stately mansions of the principalia and ilustrados, palatial government buildings, and important architectural wonders were all also located within its very walls. But as fate would have it, natural disasters and a formidable war struck the gem of the Philippines' capital city, leaving Intramuros in utter ruin.
For decades, the Intramuros Administration has been trying to rebuild select locations inside the so-called, "Walled City" back to its former glory in order to provide today's generation a glimpse of the past. Although marred by colonisation, the reconstruction and preservation give us a better grasp of our past and a stronger connection to our ancestral heritage which earned the country its moniker: "the Pearl of the Orient Seas".
Read more: 3 Exciting Places Local Tourists Can Travel To In The Philippines
The Plaza San Luis complex was one of the earliest reconstructions inside Intramuros. It has five replica houses representing Antillean architecture prevalent during the 17th to 19th-centuries. It was named after one of the four original barrios inside Intramuros and consists of Casa Blanca, Casa Urdaneta, Los Hidalgos, El Hogar Filipino and Casa Manila.
Casa Manila was constructed in 1981, under the direction of Arch. Ramón Faustmann, and was a replica of an 1850s San Nicolas house that was once located in Calle Jaboneros. It is a lifestyle museum aimed at showcasing the domestic lifestyle of a native principalia during the Spanish regime. It was frequented by students and tourists, locals and foreigners alike.
But when COVID-19 struck the world, many tourist attractions temporarily closed down. Despite the unprecedented situation, Intramuros was hailed as Asia's leading tourist attraction in the 2020 World Travel Awards. It created great momentum for the upcoming reopening of the "Walled City". Not to mention the national year-long celebration of the 500th anniversary of the Philippines' significant role in the narrative of the first-ever circumnavigation of the world.
"I thought I would do my share for the celebration of the Quincentenario, the 500th year since the arrival of the Spaniards who gave us the greatest legacy they can ever give us, the Roman Catholic faith," renowned architect J. Anton Mendoza said to Tatler Philippines. "I thought of giving the city something I do very well, and that is the art of design".
Last February 2021, Casa Manila as well as other heavily visited historical sites in Intramuros opened its doors again to the public, following stricter protocols to ensure health safety amid the ongoing pandemic threat. People on social media, who mostly knew nothing about the redesigning project led by Mendoza, have been amazed and blown away by the transformation of Casa Manila.
We spoke with the man behind the project to learn all about his inspiration and motivation. Mendoza shared what he thinks people should expect when visiting Casa Manila today.
Read more: 5 Filipino Traditions To Know
What are your comments on the original look of Casa Manila, before the renovation?
A much needed refresh was imperative. It was dark and dreary as Casa Manila had been closed for nine months. But I was unfazed, I saw great possibilities. I dipped into my well of experience, and started on January 6. It took all of four Tuesdays to create what you see now.
What inspired you to to do the makeover?
Along with Intramuros' Administrator Atty Guiller Asido, and the tourism secretary Berna Romulo-Puyat, we wanted to revive interest in Casa Manila that had been closed for almost a year because of the COVID-19 pandemic. I surveyed the place with Ramil Tibayan, the architect who heads conservation at the Intramuros Administration, and decided it was high time to turn the "tired old lady" into the queen of all living museums in the country. Just the same familiar furnishings, no new purchases, clever and academic rearranging, editing and bringing out fine antiques that were long forgotten in the bodegas. The bodegas were like Ali Baba's cave, full of glorious treasures.
What was the vision or concept for the new look of Casa Manila?
The approach was academic. The redesign was based on only three references, the mansions of the Teús, Zóbel, and Ynchausti families. I got in contact with two scions of old Spanish-Filipino families who had extant photographs of their 19th-century homes, and several from the Internet as well. It was rather difficult as Filipinas Heritage Library was closed. Historian close friends Ocampo and González also provided insights as to how elegant homes were like in the 19th-century.
Read more: Adlai Jan Garcia Jawid Colourises Historical Pictures To Inspire Filipino Youth
Tell us about the big changes you have done with its interiors. Why did you decide to go in that direction?
To bring out the elegance of Intramuros de Manila. The architecture of J. Ramón Faustmann is a sight to behold. The details are magnificent. All I did was to declutter and rearrange. The 17th to 19th-century antique furnishings only enhanced what was already beautiful space. We arranged based on extant photographs of the grandest of mansions of the noble and ever loyal city of Manila.
What challenges did you encounter? Were there areas of the house or furniture and ornaments that needed repair and restoration?
Absolute challenges. The furniture is rusticating, its French upholstery and Spanish lace in tatters, gold leaf crumbling, the high quality of these pieces were no match to the unforgiving elements of the tropics. When no one lives in a house, everything also weathers much faster.
There is only one important piece missing from the Casa Manila, it is Juan Luna's portrait of Doña Rafaela Blanco, daughter of Gobernador General de Filipinas Don Ramón Blanco y Erenas, Marqués de Peña Plata. The portrait is undergoing restoration and until she returns, I don't think Casa Manila will be complete.
People are quite excited to see Casa Manila today after its hiatus. What do you want them to understand?
It is time for a paradigm shift. Unlike in Europe, where they celebrate victories, we are a country that likes to celebrate mostly defeats. The Fall of Bataan, the Death March, the Battle for the Liberation of Manila. Intramuros is mostly in ruins and most of the tours highlight destruction. This is also because ruin is everywhere but definitely not in Casa Manila. Casa Manila will celebrate the grandeur of Manila.
There is usually excitement after a long hiatus. When one walks in, hopefully, there will be an excitement in spite of the house having seen better days. One will see a glimpse of the grandeur that was Manila and Filipinos will have pride of place and will remember that Intramuros is the soul of Manila.
What keeps tourists and locals alike fascinated with Casa Manila?
The romance. The sentiment. The elegant lifestyle of old Spanish Manila. Everyone loves romance, that is why telenovelas are a hit.
What should Filipinos be proud of with Casa Manila and other heritage homes / museum-mansions that we have?
The Casa Manila is an experience, and even for just for one brief visit, it will bring you back to a Manila home where elegancia and palabra de honor were the norm, and business deals were closed with a mere handshake.
We should all be proud of Manila, the Manila of our affections.
Read more: 5 Books That Celebrate Philippine History and Culture
---
Casa Manila is open from Tuesday to Sunday from 8am to 5pm.
Images Arch. J. Antonio Mendoza