Art For All: 5 Cost-effective Ways To Celebrate National Arts Month 2020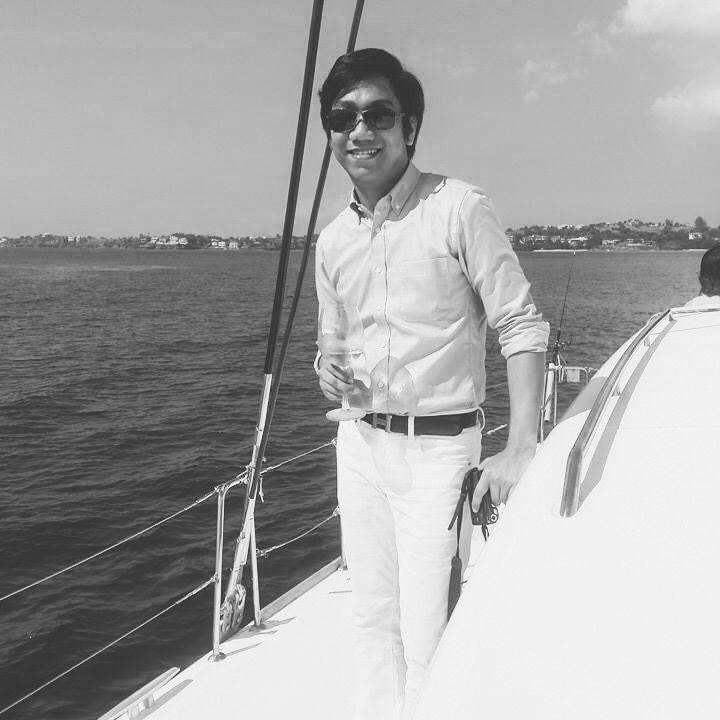 By Franz Sorilla IV
February 14, 2020
Arts and design events are happening left and right this February as the annual National Arts Month arrives in full swing. Besides the exciting performances, workshops, and exhibitions across the country spearheaded by the National Commission for Culture and the Arts (NCCA) this year, here are some activities we encourage you to do in solidarity with Filipino arts and culture:
1/5 Explore Museums
The National Museum complex houses a plethora of important artworks and historical artefacts dating back to pre-Colonial times and so it is best to spend a day or two to see and experience its exhibitions. During your walkthrough, you may discover artworks with contested histories, as well as masterpieces by the old Filipino masters and the great artists from the contemporary period.
READ MORE: Tatler Guide To Important Philippine Art Masterpieces
Besides the National Museum, there are also other interesting museums to explore like those of religious institutions such as the Museum of Arts and Sciences in the University of Santo Tomas and the San Agustin Museum, which is a treasury of important books, maps, and religious artefacts.
READ MORE: 7 Interesting Museums In The Philippines You Should Visit
2/5 See Exhibitions That Are Open For A Limited Period Only
The Metropolitan Museum of Manila, a premier institution that continues to promote contemporary art in the country, opened two important exhibitions this month. Discover Arte Povera in the Tall Galleries until end of April; it is one of the most pivotal points in the history of Italian contemporary art in the '60s and '70s. Meanwhile around the Tall Galleries, you will see the works of our very own contemporary artists in the exhibition "Cue From Life Itself" curated by Dr. Patrick Flores. Somehow, there's a conversation between the two exhibitions that you will find interesting and worthy to discuss among your peers.
READ MORE: Filipino Artists Under 40 To Watch Out For
There are also other galleries around the city that just opened equally though-provoking exhibitions featuring some of the best artists we have today. Art MADE Public 2020, a Metrobank Foundation initiative for instance, can be viewed in S Maison and soon in other select venues across the country. You will see there some of the latest works of Elmer Borlongan and Mark Justiniani among many others. A retrospective of the prolific sculptor Agnes Arellano is open for viewing at Ignacio B. Gimenez Amphitheatre in Arete at the Ateneo de Manila University.
READ MORE: Gallery Owners Share Their Stories Of Passion And Love For The Arts
3/5 Wander Around Art Exhibition Fairs
Perhaps the most anticipated art event in the country is the Art Fair Philippines every February and its sister event, Art in the Park, every March. It cuts across generations and demographics and successfully made art accessible to everyone. Don't miss that on February 21 to 23! Meanwhile, other respectable galleries in the country have altogether put up their very own exhibition fair, ALT Philippines 2020. Their debut this coming February 14 to 16 at the SM Aura Premier is definitely a must-see also. Lastly, the bold and unorthodox Fringe Manila 2020 officially opens on February 12 and runs until March.
Going to these fairs and festivals might just open the doors of art investing in your mind. Here are some readings you might want to look at that would give you the lowdown on investing in art:
4/5 Discover Other Artists, Explore Other Forms of Art
You might have already seen the best works by Benedicto Cabrera and Fernando Zobel that are available for public viewing, or perhaps the works of late artists Pacita Abad and Joey Velasco in your travels. But there are many budding artists of this period who are slowly making name of themselves in the art scene here and abroad. Immerse yourself into smaller art hubs in Manila, Makati, and Quezon City and you might just bump into the next Ronald Ventura or Annie Cabigting in your explorations.
Art is very diverse, and one may argue that a banana taped on a wall is a profound piece of arts⁠—or not. It takes many forms and expressed in a multitude of ways. And so aside from spending time in a museum or gallery, see also remarkable artistic performances, read some books you'll buy from the Big Bad Wolf, or critically-acclaimed films of the recent decade English and Foreign Language alike. Moreover, take a closer look into the lives of these inspiring personalities: Purita Kalaw Ledesma, the founders of Philippine Arts at the Venice Biennale, the founders of the Philippine Educational Theatre Association (PETA), Carmen Guerrero Nakpil, and the Cultural Centre for Culture and the Arts' chairmen, presidents, and creative directors of past and present—and find out more about the efforts they have made in promoting the different fields of art they were in.
SEE ALSO: Cine Sandaan: 10 Iconic Films That Shaped Philippine Cinema
5/5 Walk around the metro and appreciate art in every corner