Artefino Launches E-Commerce Fundraiser "Ilaw at Pag-asa" Via Online Platform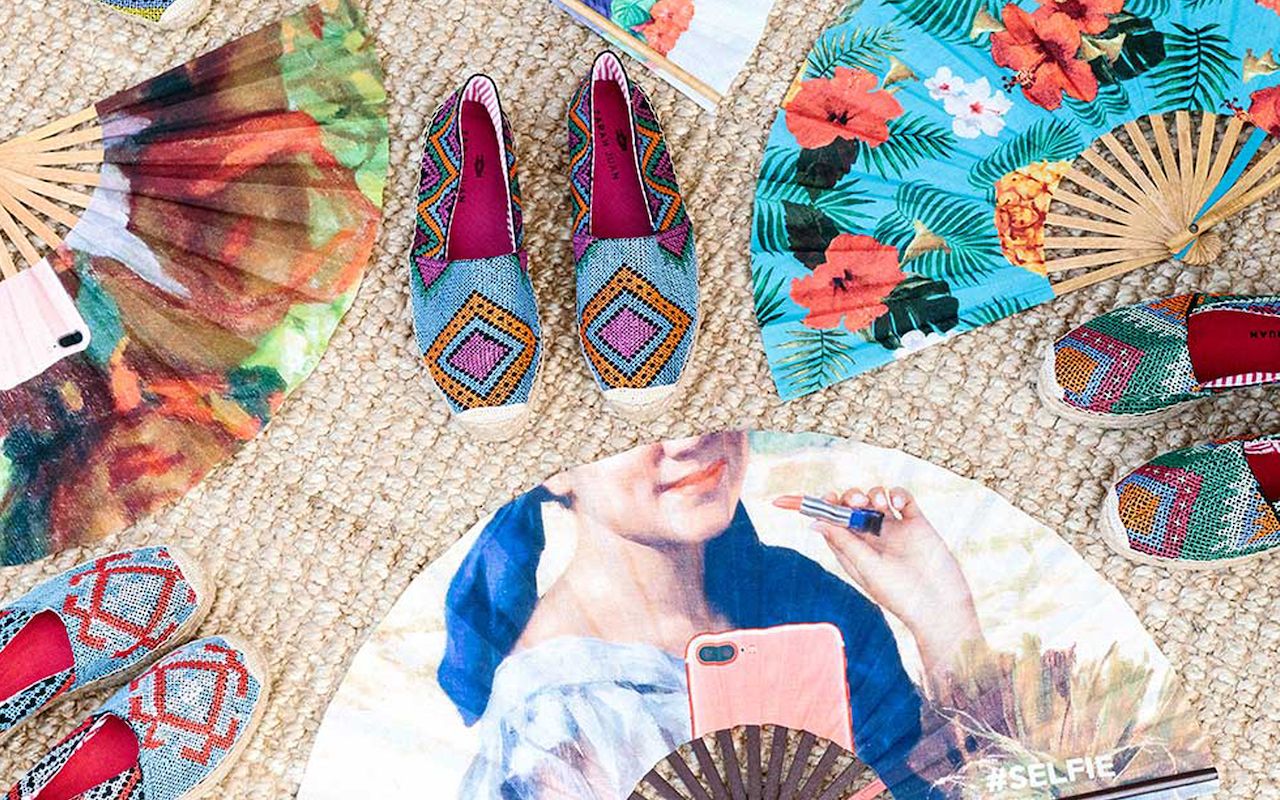 By Ryanne Co
June 26, 2020
The novel coronavirus has done no favours for our economy. But despite this, Artefino has striven to find ways to help both local businesses and their artisans, as well as their chosen beneficiary, through these tough times.
Buying local is a badge of honour. It's something you can proudly tell your friends and family about, especially during times like these. No one knows exactly how long the coronavirus pandemic will last, but while scientists around the world are racing to find a vaccine, it's imperative that we all do our part to support those most affected — a group of which includes our local artisans.
Artefino has been one of Manila's premier artisanal goods fairs since 2017. Although it is fairly new, no one can deny its exponential growth over the past three years. While its founders continuously seek to make Artefino bigger and better each year, they aren't exempt from having to adjust to the demands of 2020. As Susie Quiros of Artefino says: "It's fair game for everyone [right now]. We all have to adapt to change [and] the brands that continue to evolve are the ones that will stay."
Tatler Philippines reaches out to the Artefino team of Maritess Pineda, Mita Rufino, Cedie Lopez-Vargas, Mel Francisco, Isa Cruz, Imelda Canuel, Susie Quiros, and Monchet Olives to learn more about how this celebration of traditional Filipino culture has adapted into the call of times.
Most notably, Artefino has organised an e-commerce fundraiser that will run from 15 June 2020 - 15 July 2020. This monthlong sale is available at shopartefino.com and will benefit the Philippine General Hospital. Aptly named "Ilaw at Pag-asa", the fundraiser aims to raise enough money to supply the hospital with two new high-tech UV sterilisers. At the moment, the Philippine General Hospital cares for the most number of COVID-19 cases in the country. Unfortunately, their current sterilisers take up to three hours to properly sanitise the room — Artefino aims to provide them with sterilisers that will take only 30 minutes to do its job.
Using the familiar battle cry of "kaya natin ito!", Artefino charges forward on its mission to support the local industries, which have often been overlooked (that is, until recently). Their hashtag, #LocoForLocal, sums it up quite well. Susie Quiros states: "Our communities are the heart of Artefino. Our economy is made up of our local industry and we need to help infuse cash to our local SME's (small to medium enterprises) — that's the 'bayanihan spirit'. Supporting each other will help us all weather these times."
And true enough, that strategy seems to work quite well for them. Brands partnering up with Artefino are treated as family, a support group that goes beyond just business. Below, we speak to a few brands that have come out to offer their products online at "Ilaw at Pag-asa."
Riqueza Jewellery
Riqueza Jewellery offers bespoke, contemporary pieces made from local materials; at "Ilaw at Pagasa", they offer beautiful earrings inspired by the sea. Made from mother of pearl, these accessories are set in silver, and plated with gold, to the delight of their loyal customers.
While founder Erica Reyes hopes to continue with an online platform even after the new normal, she does lament that she isn't able to offer a wider variety of jewellery. But although selections are currently limited, she does acknowledge that e-commerce is a good step for the business. "In the new normal, I think that the success of the local artisan market will be dependent on how quickly and how well we can adapt to the new normal. [Selling online] is a great way to stay connected to the fair's loyal followers during this pandemic and each purchase helps in raising funds to buy more UV sterilisers for the Philippine General Hospital. Now more than ever, our communities need our support and aid during these trying times."
Read also: The Future Of Fashion: Philippine Brands And Local Designers Focus On Sustainability
Tan Gan Clothing
Made from natural cotton and silk, designer Lulu Tan Gan creates Filipino-inspired clothing with her label. At "Ilaw at Pag-asa", she offers her customers a redesigned, modern version of the barong Tagalog, which she's turned into a tunic, a shirt, and a blouse.
The Tan Gan label has always aimed to be sustainable, utilising looms to knit and weave fabrics in a bid to avoid waste. Their mission has been clear from the get-go, to support the modern Filipino. "There is a substantial creative industry that needs to be discovered, nurtured, and sustained," Tan Gan shared with me.
Asked why they decided to continue a partnership with Artefino through their online migration, founder Lulu Tan Gan quotes: "Artefino is successful is providing a well-curated platform. [They are able to] pull creatives together to offer artisanal fashion to a market that is modern, global, and rediscovering its roots." Besides, she acknowledges the importance of staying relevant by being accessible to a new, digital generation. "The world is going digital. Being in a shop is still a total experience of all [the physical] senses, but the world is changing. Artefino [is able to] live and breathe for the generation that still connects with both experiences: the full sensorial, and the digital."
Read also: 9 Stylish Filipinas To Follow On Instagram
Zarah Juan Bags
Zarah Juan's bags are delightful. Their clientele is a hodgepodge of local collectors and international seekers who wish to own a masterpiece of Filipino culture. Their current offerings on the Artefino website include bags that have been inspired by tropical fruits (the aratiles and the pineapple) and even the iconic jeepney.
In speaking of their artisans, Zarah Juan herself explained to me that the brand has proudly prioritised their people over everything. "We made sure that everyone is safe and able to continue to live life as it should be. Some locations are enduring lockdowns which hamper our movement of supplies but the challenge is to overcome those issues and move forward with our communities" she expounded. As a brand that utilises a multiplicity of facets from local Filipino culture, the lockdown has posed a threat to their creative continuity. However, they have been flexible in making decisions that support their makers and their business stating: "There is no right or wrong decision right now. We all just have to get past this" Zarah remarked.
Zarah Juan aims to open up a showroom after the pandemic has passed, but will continue with online operations in order to serve a larger clientele.
E Murio Home
E Murio's bar carts are up for sale at Artefino's "Ilaw at Pag-asa" fundraiser. They come in four different shades and are made of local products that include rattan, sicca binding, and raffia. Each of their pieces are handmade, so no two pieces are exactly the same, even if they share a similar design.
Tisha de Borja-Samson, creative director of E Murio, says that the company does plan on expanding their online presence. Their prediction that the pandemic will cause an upsurge in the demand for local and lasting artisanal goods doesn't seem farfetched. After all, supporting local is part of the bayanihan spirit we're all very proud of.
Read also: How To Achieve Good Lighting Design In Your Home
---
While Artefino partners are currently focusing their energies on ensuring the success of "Ilaw at Pag-asa", they will also push through with an online shop that will launch sometime in August. To know more, visit shopartefino.com.