Be Safe, Secured, And Insured: Some Of The Country's Leading Life Insurance Firms On The COVID-19 Pandemic Crisis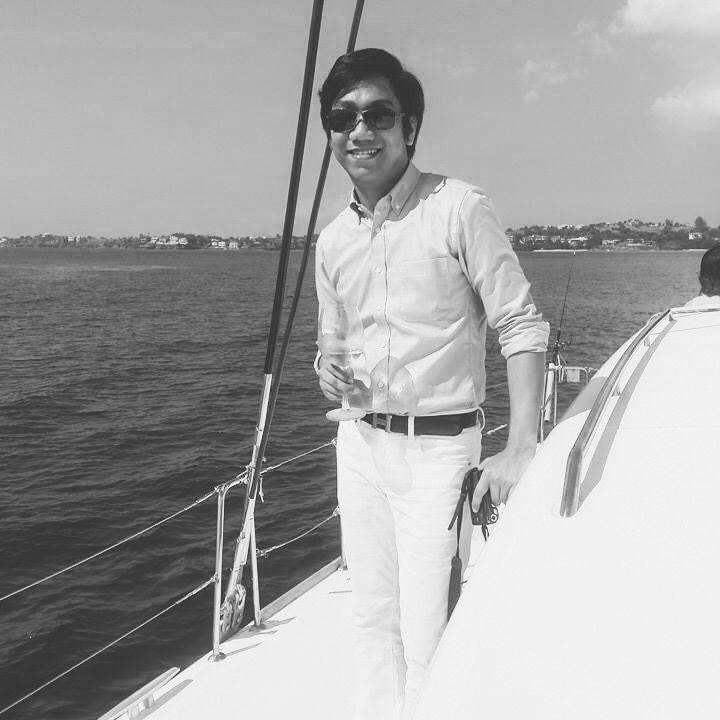 By Franz Sorilla IV
June 24, 2020
Philippine Life Insurance Association, Inc. (PLIA) President Benedicto Sison had announced in his press statement last March that the life insurance industry is "sufficiently capitalised to serve claims". With the deadly virus still continuing to wreak havoc in several countries despite the relative lifting of lockdowns and city-wide quarantines, now is the time to know more about the benefits you can claim from your life insurance firm or avail from some of the country's best.
Following the directive of limited movement and implementation of social distancing under the community quarantine in recent months, member companies of PLIA have activated work-from-home protocols and for some, business continuity plan arrangements. With this, they have also allowed sales and client transactions via forms that may now be accomplished digitally. Moreover, PLIA in partnership with the Insurance Commission has adopted a special claims management process for COVID-19 related claims, ensuring relaxed requirements and expeditious settlement.
"Together with the Insurance Commission, PLIA will continue to monitor the situation and will respond accordingly to any unusual developments, always with the interest of the insuring public in mind," Sison said in his press statement. "We remain confident that with the prudent regulations prescribed by the Insurance Commission to assure financial health of insurance companies we would continue to serve the industry and its policyholders well," he continued.
Besides implementing grace periods for premium payments and continuation of the availability of insurance transactions online, we've listed some information from some of the country's leading life insurance firms:
1/8 SUN LIFE PHILIPPINES
Sun Life is closely monitoring the spread of COVID-19 and is ready to assist clients who have been affected by the recent outbreak. A number of governments and organisations have issued travel advisories as a preventative measure, including Sun Life. Hence, clients that have questions about their plans or need assistance can reach the company at +8555 8888 or +632 8849 9888.
For those Sun Life members who have lost their jobs or full-time employment status, there are ways for you to keep your coverage. You may contact your employer (who pays for your benefits) to continue coverage up to 90 days or even longer. If you are paying for your benefits, contact Sun Life to see options on how you can keep your benefits. You should be able to convert the life insurance coverage you had for yourself and any covered dependents to an Individual policy.
Visit sunlife.com.ph for more information
2/8 AXA PHILIPPINES
AXA Philippines has extended its grace period for premium payments from 31 to 60 days with policies with payment due dates from 15 February to 31 May. Moreover, policy owners may opt to do auto-pay for a cashless and easier payment transaction online. For customer care, you may contact +632 8581 5292 (hotline), +63 917 170 9292 (Globe), or +63 998 588 9292 (Smart).
Note that benefits for Care Rider, Daily Hospital Income benefit under Health Exentials, and Group Daily Hospital Income policies will be paid out whether related to COVID-19 or not. Meanwhile, benefits for Health Max, Health Exentials, Health Start, Shield Rider, Critical Conditions Rider, and Group Critical Illness policies will be paid out whether related to COVID-19 or not. For those with Global Health Access policies, including those previously issued with the epidemic/pandemic exclusion, will now be covered treatments and hospitalisation (depending on your plan coverage) related to COVID-19 until 30 June.
Visit axa.com.ph for more information
3/8 PRU LIFE UK
Pru Life UK has extended its free COVID-19 protection and Personal Accident coverage sign-up offer until 15 June through Pulse, an artificial intelligence-powered health and wellness app that offers holistic health management.
Pru Life UK is keen to protect more Filipinos, particularly health workers, with its free COVID-19 protection and PA coverage—a one-time, 45-day insurance against the unfortunate event that an individual passes away as a result of COVID-19 or an accident. This limited, exclusive offer is available to the first 500,000 persons who register their profiles on the Pulse app until 15 June 2020. The coverage is effective from the date of registration.
Filipinos, aged 18 to 64 and residing in the Philippines, who have registered for this offer on the Pulse app will be entitled to a death benefit or lump sum amount of Php 100,000 for the bereaved family if the insured passes away due to accident, or as a result of COVID-19, subject to terms and conditions. No purchase of any insurance product is required. Health workers are entitled to twice the COVID-19 death benefit or up to Php 200,000 at no cost. A Php 10,000 burial benefit will be added if the death is due to illnesses or natural causes, and not due to an accident.
Visit prulifeuk.com.ph for more information
4/8 BDO LIFE ASSURANCE CO., INC.
As the country faces the global COVID-19 pandemic, BDO Life Assurance Co., Inc. keeps its promise to protect by providing additional insurance benefits to those who are covered by its individual life plans and afflicted by the virus—at no extra cost.
The life insurance arm of BDO Unibank, Inc. commits to pay an additional P20,000 in the unfortunate event that the insured individual passes away from COVID-19 between 01 March to 01 July 2020. If the insured individual is covered by any Critical Illness product—Health Secure, HealthFlex Advanced, or Dread Disease Rider—BDO Life will release this additional benefit immediately upon diagnosis from an FDA-approved test conducted within the above mentioned period.
Moreover, insured individuals who are qualified to receive Daily Hospital Income Benefits from BDO Life's Hospital Income Rider will receive an additional Php 2,000 per day of confinement for a maximum of 14 days, if they are confined between 01 March to 01 July 2020 due to COVID-19.
BDO Life will accept claims for this additional benefit from its customers until 01 December 2020. For enquiries, contact your BDO Life Financial Advisor, email BDO Life through we-care@bdolife.com.ph, or call the Customer Care Hotline at +632 8885 4110 or toll free hotline 1800-1888-6603 (PLDT).
Visit bdo.com.ph for more information
5/8 AIA PHILAM LIFE
For policy holders of AIA Philam Life, you may contact your financial advisor to help you assess your investments and health benefits. You may reach the company through its customer hotline at +632 8528 2000 or via our PLDT toll free number +1800 10 528 2000.
To file a claim even if you are unable to personally visit any of its branches, simply send an email at claims@aia.com with your personal details (full name and contact details) and high resolution scanned copies of the requirements needed to process your claim. Check the list of requirements appropriate to your request here.
Rest assured that AIA Philam Life's medical products would cover COVID-19, with benefit schedule depending on the policy. The death coverage, in case the reason for the untimely death is COVID-related, may also be paid out by the company. Moreover, the insurance firm has granted a 60-day grace period from the 15 March lockdown for policyholders to settle premiums.
Visit philamlife.com for more information
6/8 ALLIANZ PNB LIFE INSURANCE
Allianz PNB Life Insurance has extended its grace period of up to 75 days for customers who are diagnosed with COVID-19. Moreover, it has provided a simplified claims procedure with an express lane that will be available for those affected by the viral disease.
Claims for deaths due to the novel coronavirus are covered, as well as in-patient hospitalisation. The Allianz eAZy Health plan has also included COVID-19 as one of the diseases in its list of coverages, which means critically ill members will be covered. Accidental deaths and injuries related to the pandemic or not are also covered by Allianz PNB Life.
For further clarity on the coverage of your Allianz plans, contact your Life Changer as coverages for COVID-19 related cases are subject to terms and conditions.
Visit allianzpnblife.ph for more information
7/8 STANDARD INSURANCE
As the community quarantine encourages us to prefer using our private vehicles instead of using mass transport, check your car's protection with Standard Insurance. Secure yourself peace of mind with each Standard Insurance Motor or Car Insurance, providing the most comprehensive insurance package needed to meet your protection needs. Check the whole package here. Standard Insurance also offers protection for your travel, house, business, and other vehicles. But if you are looking for a life insurance, check out its Family Protect product. It is an accident insurance that covers the whole family in case of death or permanent disability due to an accident.
Visit standard-insurance.com for more information
8/8 PARAMOUNT LIFE & GENERAL INSURANCE
The pandemic is a threat not just to your health but even to your finances. Paramount's HealthCare Cash Plan helps secure your hard-earned money due to sudden hospitalisation caused by any illnesses including COVID-19. For as little as Php 239 per month, you may avail this plan with guaranteed coverage. Click this link to apply.
In response to the strict implementation of community quarantine in Luzon, Paramount has temporarily closed its offices since March. Best way to reach them if you have claims or enquiries is online (email, website, or any of their social media accounts). Meanwhile for workers abroad, you may now easily pay your premiums online with no hassle.
Visit paramount.com.ph for more information