Beyond Borders: The 29th Negros Trade Fair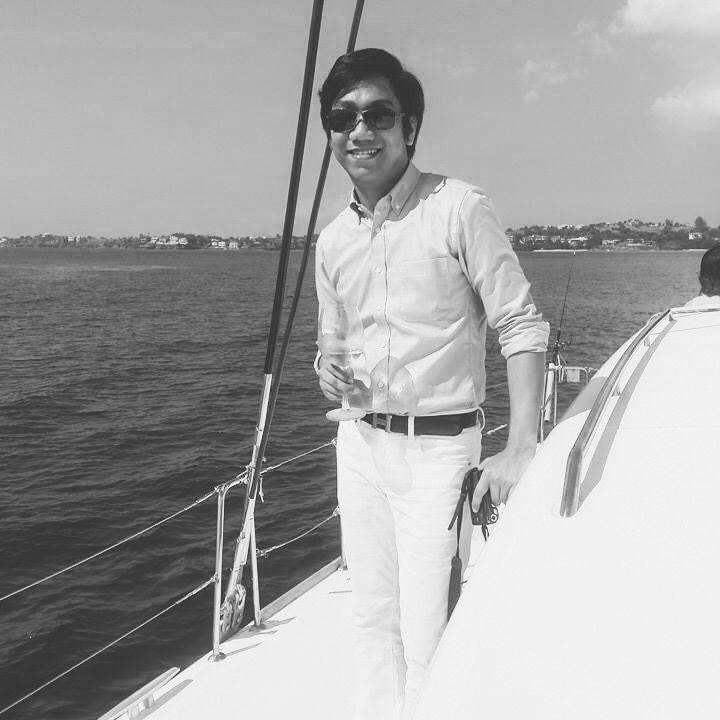 By Franz Sorilla IV
September 24, 2014
The longest-running provincial trade fair of the Negrenses in Metro Manila gears towards rebuilding the 2013 calamity-stricken communities in the Visayas through this year's fair.
Negrense Volunteers for Change Foundations' The Maria Luisa Story
Organised by the Association of Negros Producers (ANP) in 1988 to help the struggling sugar farm workers in Negros Island, the Negros Trade Fair this year showcases handicrafts inspired by the recent calamities that struck the Visayas region. For the benefit of the surviving families after the devastating earthquake in Bohol and Cebu and typhoon Haiyan (locally known as Yolanda) in Leyte, Samar, and other nearby provinces, eight institutions present their merchandises with the theme "Smiles Beyond Borders" on September 24 to 28 in Glorietta Activity Centre, Makati City.
"We were fortunate that Negros was spared. But our neighbor provinces were deeply affected, and we knew we had to do something," ANP president Josephine Locsin said. Besides attempting to raise funds for the rebuilding and recuperation of selected communities, the participating institutions are also motivated to spark hope and inspire our Filipino brothers to move forward. Visiting the hard-hit areas in Aklan, Cebu, Bohol, Negros Oriental, Leyte, Iloilo, among others led to these artisans take inspiration from the heart-wrenching stories of the survivors and turn to artisanal pieces the beautiful raw materials they found in these islands.
"We may be micro-entrepreneurs but we can do things in our small way," Locsin said at the press conference of the fair. "We gathered and worked with what we saw, what materials we found, and what skills we have to create pieces that speak about Visayan resiliency amidst calamities."
Bantayan Tote by Kiculo
Mary Ann Colmenares of Artisana Island Crafts took the news as a call to lift the spirits up of fellow Visayans. As Artisana is known for lighthearted and whimsical crafts, Colmenares attempted to make fun out of every basket, ceramic, and chime they produced. Artisana reached out to local artisans in Leyte to create hand-cut and hand-carved coconut shell ornaments for its Yolantern Collection, which are lanterns made of recycled glass jars. In the hope of helping the weaving industry of Tubigon, Bohol, Colmenares joined other furniture and home accessory designers throughout the Philippines to place orders on the indigenous loomed Tubigon fabric, which she used particularly for the Bohol Boxes collection. Artisana also showcases the Koi Garden Collection (ceramics), Lotus Interactive Basket, and Spider Weave Collection (coasters, placemats, etc.) in the trade fair.
Similarly, Vicmik Enterprises sought to add sparkle of happiness in the eyes of the children by selling Ines Moda Infantil and Munecos clothes on a lower cost in exchange of donating stuffed toys to the children this Christmas season. Ines Lovina Santiago of Vicmik said that they wanted for the kids to live their childhood to the fullest and as stuffed toys are believed to help the children cope with trauma, she invites the guests to donate as well their Teddy Bears and Raggedy Anns out of their good hearts. Vicmik stands as an elite group of children's clothes handcrafters, with its brands marked by intricate smocking, dainty embroidery, and exceptional design that are ahead of many kiddie fashion brands.
Marang Lamp by Jojo Vito
Meanwhile, the Negrense Volunteers for Change (NVC) foundation took inspiration for its exhibited mosaic art masterpiece the story of Maria Luisa Pamplona of Palo, Leyte who lost her mother during the deluge. The two-year-old was then taken care of by her father, Rolando, but for reasons of better security and providence, her grandmother took her to Butuan. The tear-jerking moment of Maria Luisa embracing her father for the last time was captured in a triptych mosaic tile art piece, as well as other art masterpieces by NVC to be exhibited in the trade fair with the hopes of raising profits to fund the Start Right, Live Bright Nutrition Program. The said nutrition program has been an ongoing effort of NVC and has fed 6,441 kids throughout the country. To date, 1.3 million packs of Mingo, a porridge blend of malunggay, rice, and monggo manufactured by NVC have been supplied to disaster-stricken areas. At NVC's booth, guests may purchase high-quality personal and gift choices of crochet products and mosaics ranging from folding tables to trays. Notable pieces among NVC's products are the wood debris wreaked by the typhoon's havoc that were fashioned into rosary beads and crucifixes by the women of Bato, Leyte.
Hacienda Crafts' placemats
Other participating merchandisers are Jojo Vito, with his Damang (spider) Lighted Wall Décor embellished with shells from Bantayan Island; Hacienda Crafts with its upcycled sugarcane trunks to make tabletops as well as other home accessories and furniture; Kiculo with its multi-colour pandan woven bags and leather mosaic bags; Marayo with its ethnic artisanal jewelleries; and, Tumandok with its potteries and home furniture collections that came from discarded and cut-off coco lumber from Brgy. Agdaliran, Iloilo.