Brillante Mendoza: A Retrospective Exhibit
Arts & Culture
Brillante Mendoza has been known for having etched out a Filipino space in the global landscape of cinema, now the Metropolitan Museum of Manila hosts his very first local retrospective exhibit.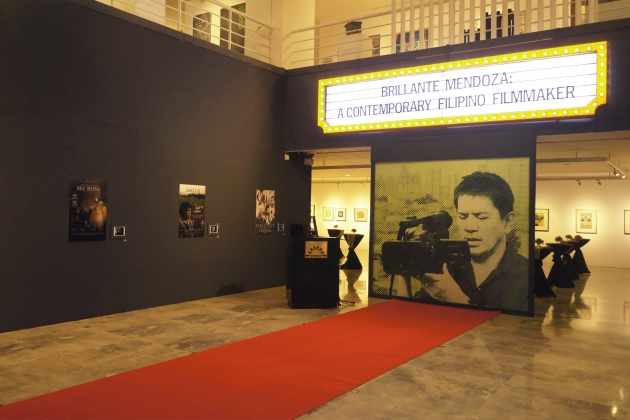 The Metropolitan Museum of Manila held an exclusive preview of the Brillante Mendoza: A Contemporary Filipino Filmmaker exhibit last Saturday, September 3, 2016. This exhibit is a part of the museum's celebration of its 40th anniversary, which will feature further exhibitions that aim to commemorate the development of the Bangko Sentral ng Pilipinas (BSP) Art Collection, among many others.
The afternoon began with a lovely tour of the exhibit that featured a retrospective of Mendoza's awards and films, including a section that featured vintage film material and cameras, some of which were among Mendoza's earlier apparatus.
A quick question-and-answer session was held after the museum tour, which allowed Mendoza to elaborate on the beginnings of his craft, his preferences in subject matter, and how he chooses his actors. The crowd was more than enthusiastic to engage with the director, allowing for a colourful, somewhat laid-back conversation on the artistry of film, and the social issues that currently face the Philippine landscape.
After a lively discussion, the formal opening was held at the MET Lobby, where everyone was welcomed by Tina Colayco, the President of the MET Museum. This event also highlights Mendoza's partnership with SM Cinemas, which will also hold screenings of his work. The evening drew to a close with a free exclusive screening of Ma' Rosa (2016), the highly acclaimed film which garnered the coveted Best Actress award for Ms. Jaclyn Jose at the 69th Cannes Film Festival.

The exhibit will run from September 5 to 30, 2016. Curated by Mr. Leo Abaya, visitors will see how he arranges Mendoza's body of work that includes DENR documentaries, television commercials, and the bulk of his filmography. Once again, the Metropolitan Museum of Manila engages everyone to be more involved with local art – this time through the eccentric and gritty lens of Brillante Mendoza's films.
The Metropolitan Museum of Manila is located at the Bangko Sentral ng Pilipinas Complex, Roxas Blvd., Manila It is open from Monday until Saturday, 10 a.m. to 5:30 p.m. For inquiries, call (02) 708-7828 or email info@metmuseum.ph