Home Tour: Inside Camille Co-Koro And Husband Joni's Chic Scandinavian Abode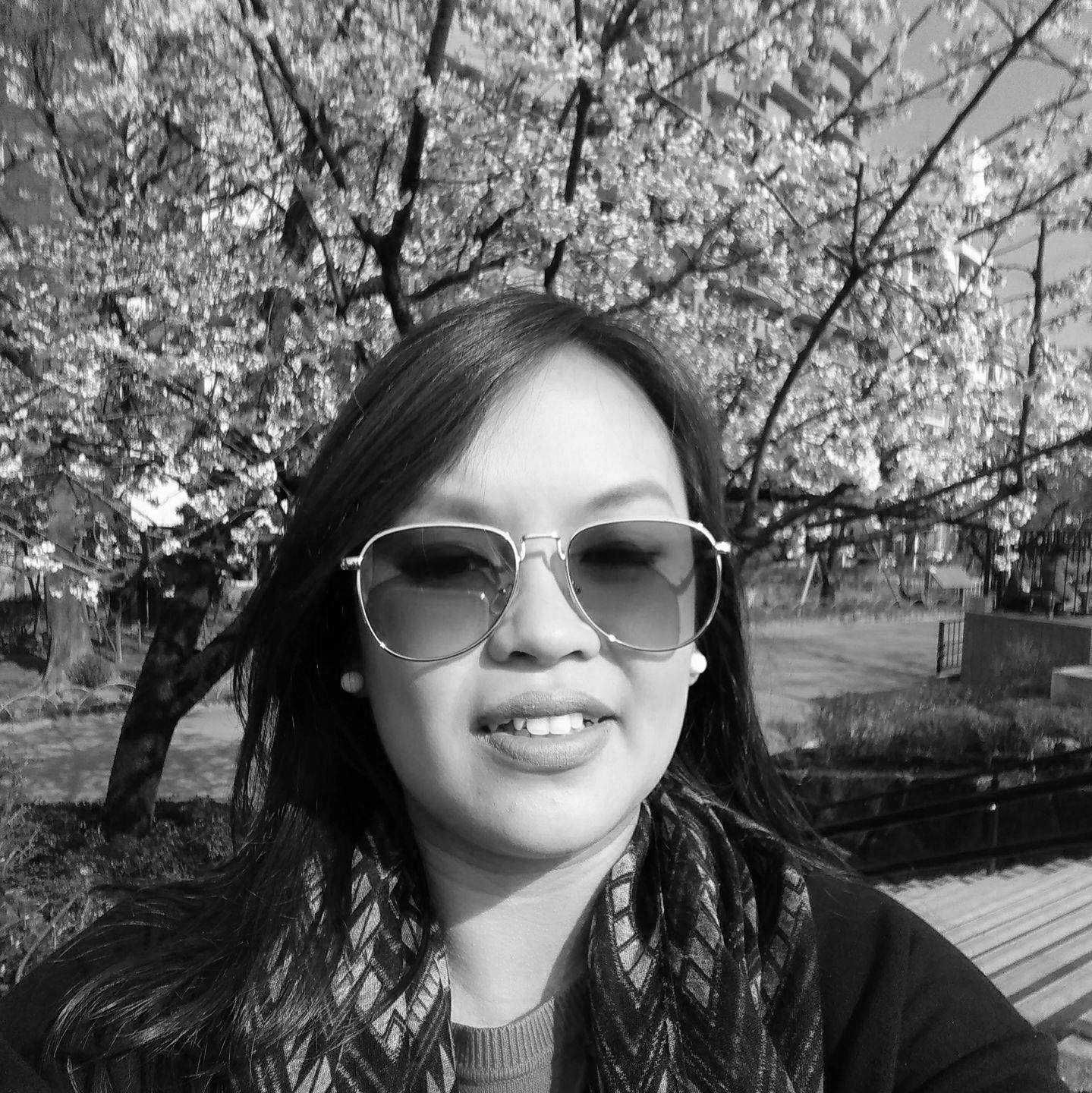 By Maritess Garcia Reyes
December 17, 2020
Camille Co-Koro and husband Joni transform a monotonous structure into a stylish Scandinavian home
We're very design-oriented," says content creator and style maven Camille Co-Koro, describing how she and her husband, Joni, are always in-sync in many things, especially when it comes to aesthetics, including designing their home. The couple tied the knot last year and found a property for their first home while preparing for their wedding. "I was always travelling. When Joni found this, I was abroad. He just took and sent me videos," Co-Koro says, sharing that between the two of them, her husband is the one who's more meticulous in finding the perfect house. "He's very particular about everything. He has high standards, so I just trusted him," she adds.
The house, which they eventually renovated together, stands out among a row of classic-style residences on the block with its architecture that radiates a Miami Art Deco appeal, with sharply defined outlines and geometric motifs. Inside, however, is Scandinavian chic in style, with pieces mostly from the Co-Koro's furniture business, Curio Cavern, and from Nordik Concept, which carry Danish brands such as Gubi, Menu and AYTM in the Philippines. In fact, the couple's favourite is the iconic Pacha chair by the French designer Pierre Paulin for Gubi. This Seventies classic's curved shape makes lounging and sitting more comfortable and cosier. Co-Koro also likes adding modern Filipino touches. "I love mixing solihiya [weaving pattern for rattan] with modern pieces," sharing her fondness for their bed—another one of her favourites— made by a local manufacturer, Artesania. Adding to her local furniture collection is a beautiful number that also highlights the beauty of solihiya: the Cathedral cabinet designed by Nix Alañon in collaboration with South Sea Veneers for Design Commune from last year's Manila FAME.
For some, renovating a home is a huge project involving a lot of time, patience and resources. But for this couple, it was a smooth ride especially since they seem to have the same taste in almost everything. "We like the same furniture, interiors, architecture and everything else, so it was really easy for us. We're in-sync when it comes to design," Co-Koro says, adding that even the evolution of their taste and preferences are parallel.
They had two considerations: make it very homey and renovate it with practicality in mind. "[Sometimes] people forget that it's a home they're decorating, especially when it comes to modern minimalist architecture and interior design. A home is supposed to be inviting, not cold. No matter how my style would evolve when it comes to interiors, I would always want it to look warm and homey enough so people will always feel welcome," she says, citing that furniture should actually function as how they're supposed to as opposed to being something that looks intimidating to use. "Some people have an Asian kitchen and a formal kitchen; but for me, why have the latter if you will never use it," she explains.
Co-Koro also recommends playing with soft and hard textures to make the space more inviting. "You can make a big difference with minor revisions—like in your choice of paint colour. Just find ways to minimise the cost but still achieving the maximum effect," she says, emphasising that both of them did not want to spend a fortune on this house in which they plan to only stay in temporarily, looking forward to finding their own space. "We just repainted a lot of the walls. We changed some of the lighting, too. A lot of it were DIY-ed by Joni," the stylish wife says. Of the ones they repainted, the walls in the bedroom stand out. "I was drawn to darker neutral colours when we were renovating. Both Joni and I are into the hunter, dark forest green colours. I just wanted it to be a warmer colour so it's not as bright," she says talking about how this shade of green gives the bedroom a relaxing vibe. "When you get to your bedroom you just really want to retreat and go to sleep. I really wanted it to be a space where it's easy for you to relax and forget about work and everything else. With a darker neutral colour, that [ambience] is more possible. Also, Joni and I have this dream of turning the house into a mini forest, that is why we have so many plants around. The green walls really go well with all the plants that we have in the room and they make it look more nature-inspired."
The changes that the owners did, while very practical, were more than enough to make the home exude their own style preferences. "It's as easy as changing it from a classic silver knob to a black matt-finish knob. Little details would really go a long way. Know when to compromise as well. For example, for our bathroom, I really wanted to change the tiles. I used to like dark-coloured tiles for the bathroom but that wasn't possible because our landlord didn't want to and Joni told me we would be spending a lot so I just played around with colours, not just on the walls but even on the ceiling. I also changed some of the border colours. It's as simple as changing the shower enclosure which is also so easy to just put back on. We changed the common glass shower to one that looks like a French door. Again, you can compromise and still make your design work. You don't have to spend so much," she reiterates.
Another ingenious step that the two did was to use laminates for the flooring instead of totally removing and changing the existing tiles. The original flooring resembles that of the Nineties, which the couple were not so fond of. "Joni and I are very design-centric. Our moods are affected by it. We didn't want to remove the floor tiles, too, so we went for laminates instead which are usually just for condominiums; but it's so practical because we can bring it with us when we leave. These are clip-on tiles, so we didn't even use glue," she explains how they arrived at a decision to go for wood laminates that made the space look more current. "The house will be in perfect shape when we move out."
The biggest renovation project in this abode was the powder room. "Out of all the rooms in the house, the powder room is where you can be adventurous because it's where guests can go. It doesn't have to be so serious," says Co-Koro.
With her love for fashion, a spacious walk-in closet is essential. Designed by SB furniture, her wardrobe is not built-in, so she can bring them with her too when they finally move to their own home. The space has a mix of metallics like gold and rose gold, showing different textures that lend elegance. "I used to have a closet that was a mix of closed and open cabinets but now I wanted everything open. I wanted everything to be seen. I don't want the doors to be taking up the space. I spend a lot of time there barefoot, so I wanted it carpeted," she says. There's an island in the middle of the walk-in closet that showcases her massive collection of accessories. She emphasises the importance of maximising floor-to-ceiling space, and to build the appropriate storage for your clothes.
I would always want it to look warm and homey enough so people will always feel welcome
- CAMILLE CO-KORO
See also: Introducing Asia's Most Stylish 2020
When asked what her favourite part of the home is, Co-Koro exclaims, "Definitely the outdoors! Before I married a European, I hated the outdoors but now, I really appreciate it especially when it's breezy. We love lounging outside with our dogs." She adds, "We're both adamant about having a really nice open layout where the common areas are easily seen. I grew up in a household where everyone just stayed in their rooms; we don't want that for our future if ever we have kids. We want the common areas to always be the most inviting." The Covid-19 pandemic has given the couple more time to stay outdoors. "I have become most appreciative of spaces where you can just relax and take your time," she shares, stressing that she cannot imagine being on lockdown without a backyard.
See also: Camille Co-Koro Dishes About What It's Really Like To Be An "Influencer"
---
This article was originally published in Tatler Homes Philippines Vol. 26. Download it on your device via Zinio, Magzter, and Pressreader.
Photography Paco Guerrero