Tatler Review: A Fearless Forecast Of Winners In Cinemalaya 2020's Main Competition Category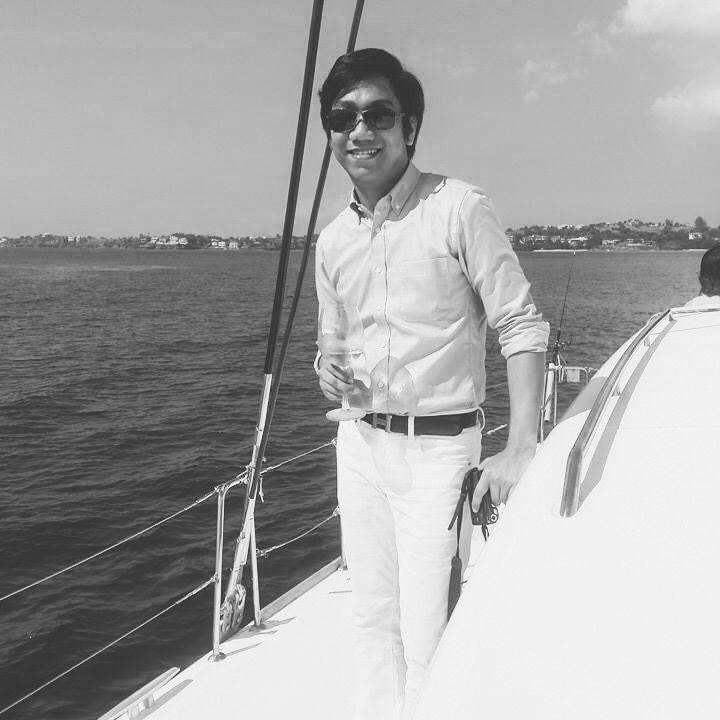 By Franz Sorilla IV
August 11, 2020
One of the most anticipated annual film festivals in the country takes the virtual route this year to reach patrons despite limitations in mobility. Here are our predictions regarding the ten competing short films vying for Best Film, Special Jury Prize, and Audience Choice awards, to name a few
1/10 BEST FILM: SONNY CALVENTO'S "EXCUSE ME MISS, MISS, MISS"
Calvento's satirical comedy short is nothing but perfect. Tackling 'contractualisation', labour rights, and capitalism, it is a film that resonates with the Philippine economic landscape, now more than ever. Opening with a catchy jingle ripped off from one of the country's largest mall chain, it gives viewers a nostalgic experience of going to a shopping centre with your friends and family—purchasing unwanted luxuries and necessities to feel and look good. It establishes the false image of blue-collar workers enjoying their work, with them cheerfully singing and dancing. Then we see Vangie, a miserable contractual sales lady, who is about to lose her job because of being called out by her boss for allegedly being lazy at work.
Do not be fooled by its entertaining and hilarious execution, Excuse Me Miss, Miss, Miss is a heartbreaker film that sheds light on the inner struggles of the working class. The film's swift transitions and meaningful close-ups—not to mention the impressive production design and witty screenplay—complete the total package for a strong Best Film candidate. If not, Calvento may perhaps win Best Director for the creation of a film that executes mystery genre without compromising its poignant narrative about the dichotomy of the privileged working class and manual labourers.
2/10 BEST FILM CONTENDER: CARLA PULIDO OCAMPO'S "TOKWIFI"
Update: Tokwifi won the Best Film and NETPAC Jury Prize awards
Another great contender for the Best Film award is Ocampo's Tokwifi, that features a mestiza star from the Philippines' golden age of cinema trapped inside a television that fell from the sky like a meteorite. Apparently, the film is inspired by the Igorot folktale of Tokwifi, a deity associated with the stars, who came down to Earth to bathe in a river.
The film juxtaposes the pre-colonial Bontok Igorot people with technology, subtly exploring themes of modernisation and standards of beauty in two different contexts. By opening with a scene where young teenage farmers are discussing about Limmayug's failed courtship to the soon-to-be mother Khinay, Ocampo reestablishes the position women hold in the pre-colonial times. Tokwifi, on the other hand, attempts to open up about her failed stardom to Limmayug by showing cut scenes from her TV commercial where she advertises a slimming pill and a hairspray—products suggesting "civilised" beauty, common to Western culture.
This romantic film that ends with a bittersweet epilogue not only talks about friendship, love, and family but also opens discourse on the continuous colonialisation of the Philippines through modernisation.
3/10 SPECIAL JURY PRIZE: JOANNA VASQUEZ ARONG'S "ANG PAGPAPAKALMA SA UNOS"
Update: Ang Pagpapakalma Sa Unos won the Special Jury Prize
Although Typhoon Haiyan was one of the worst things that have happened in the country's recent history, there is only a handful of films and artworks that have attempted to immortalise it. My personal favourite among the competing films of this year, Arong's Ang Pagpapakalma Sa Unos not only reminds us of the horrors the catastrophic typhoon has left us but the more terrifying aftermath that has haunted us for years.
Inspired by the local tale of a pig that shakes the earth whenever there is an earthquake, its English title To Calm The Pig Inside, revisits Leyte locals' loss for words to describe one of the world's deadliest natural calamity ever. As narrated by an unnamed young girl, the film divulges bits and pieces of her own memory of her grandmother and mother to tie in the experiences she felt when she visited the ravaged port city of Tacloban after the typhoon wreaked havoc. She said that the people at the time didn't know what to say or how to cry for help as they only know the word "buwa" to calm the pig inside the depths of the earth when there is an earthquake. They didn't even have a word for "storm surge", the typhoon's five to six-metre-high wave that damaged the province.
The film explores the negligence of the government, the attention of the media to government-related scandals before the typhoon came, and the unwavering faith of the survivors while also being desperate for help during the aftermath. Tying in clips and images before, during, and after the storm in stark black-and-white colour, the film is a tribute to the lives lost and bodies left unidentified during the catastrophe. With some parts in colourful juvenile drawings remaining true to the perspective of a child, it is an awakening film ironically for the adults who have remained blind and deaf to the cries of the people of Leyte.
See also: Save The Earth Now Or Lose It In Thirty Years, Say Environmental Experts
4/10 SPECIAL JURY PRIZE CONTENDER: JAMES ROBIN MAYO'S "FATIGUED"
Experimental and fresh, Mayo's Fatigued brings a new style of Filipino filmmaking to the table. Reminiscent of Black Mirror's special film Bandersnatch, this interactive film breaks the fourth wall by deliberately guiding its viewer on how to watch per scene. In lieu of remote control to do some actions for the film to move forward, the director uses the power of imagination instead to captivate the audiences and provide a surreal cinematic experience.
But more than the impressive technicalities of the film, it also tries to dig deeper into the themes of capitalism and work-life balance, similar to Excuse Me Miss, Miss, Miss. Its hauntingly eerie narrative gives a more vivid look into the deadly consequences of pushing yourself too hard.
5/10 AUDIENCE CHOICE: REEDEN FAJARDO'S "QUING LALAM NING ALDO"
Update: Quing Lalam Ning Aldo won the Audience Choice award
Translated as "under the sun", Fajardo's endearing and poignant Capampangan film could easily get the Audience Choice award. It is an entertaining light drama that follows the life of a transgender named Budang who is desperately longing for her son, Jan Jan. Jan Jan has not been home for 15 years.
Depicting normalcy in LGBTQ relationships, the film accepts and embraces all forms of love, even to the smallest gestures and day-to-day scenarios such as giving Sampaguita flowers and making home-cooked meals. Moreover, it explores the struggles of a parent who longs for her child who has been working overseas. With such a wise treatment and matching screenplay, the film hits close to the heart. The masterful use of colours in each scene amplifies the emotion each conveys, making audiences watch this film over and over again.
6/10 AUDIENCE CHOICE CONTENDER: JAN ANDREI COBEY'S "THE SLUMS"
One trait that most Filipino independent films has during the 2000s is the stereotypical depiction of poverty. Cobey's mockumentary film The Slums explores again this kind of filmmaking style but with such care and precision as it captivates the subjects' psyche meticulously. Though it is told through the film crew's perspective, what could have been another 'poverty-porn' illustration of the slums became the contrary. It satirises the media's power to shape a narrative as well as the typical Filipino family's love for the television (either to have one or be in one). With perfect timing, energy, and mastery of the script, its ensemble cast is one to reckon with.
7/10 REVIEW: MARTIKA RAMIREZ ESCOBAR'S "LIVING THINGS"
Update: Martika Ramirez Escobar won the Best Direction award for Living Things
Another film that almost made it to my top picks is Escobar's Living Things as it has been a long time since I've watched an impeccable Filipino romantic comedy. This film channels the magic realism genre but remains grounded to its dramatic nature through its well-written screenplay. Illustrating how a relationship's dynamics change over time and the perennial themes of faithfulness and self-love in romance films, Living Things escalates these to an artistic and poetic level evident in its cinematography and thesis.
8/10 REVIEW: RICHARD SALVADICO AND ARLIE SWEET SUMAGAYSAY'S "UTWAS"
Another film from Cinemalaya that boasts masterful cinematography is Utwas. "Arise" in Hiligaynon, the film follows the warm relationship of father-and-son deep divers. With fishing as their source of livelihood, Toto gradually learns from his father how to hold his breath underwater longer than usual. In the process, their encounters with dynamite fishing educated Toto about the ocean and why we should take good care of it. Could also be seen as an environmental film, Utwas is a coming-of-age story gone dark. A winner of Best Picture, Best Cinematographer, and Best Direction in CineKa5imanwa last 2019, this could have also been a strong contender in this year's Cinemalaya if not only for the other also impressive films on the roster.
9/10 REVIEW: HUBERT TIBI'S "PABASA KAN PASYON"
Update: Hubert Tibi won the Best Screenplay award for Pabas Kan Pasyon
Do we seek and serve God for His greater glory or use his teachings to generate money and have food on the table? Tibi's Pabasa Kan Pasyon attempts to show the reality of some underprivileged families clinging to religious activities to make ends meet. Set during the Lenten season, it features a family whose matriarch is pushed by her son to make money out of singing/praying Christ's Passion, an old Filipino Catholic tradition. The son acts in a Catholic street play, the senakulo, also to make money.
The film explores the duality of things: the sins of greed and lust of a family drawn to religious traditions. The film's narrative is evident as well in scenes where there is subconscious and indirect disrespect to religious images and statues. While its sound editing and cinematography are flawless, the film's screenplay can be too straightforward and predictable. If its final scenes were intended to render a surprise element, then the film had failed to do so. However, it was rich in ambiguity and metaphors with lots of quiet scenes that need no dialogues to effectively convey its message.
10/10 REVIEW: JANINA GACOSTA AND CHESKA MARFORI'S "ANG GASGAS NA PLAKA NI LOLO BERT"
Marfori's Ang Gasgas Na Plaka Ni Lolo Bert is a nostalgic and hopeful romantic film that does not try hard to capture its audience to its magic. The film follows a closeted gay man in his twilight years and has been living with HIV. One day, his monotonous life takes a sudden turn when he opens a box, left on his doorstep, containing an old photo of his ex-lover and the vinyl record they used to play and dance with. Discovering it broken after trying to play it again, it led him to a widower who owns the local record store. The two men's subtle flirtation, silent gazes, and mutual attempt to move on from their past dead lovers make the film a very promising contender in this year's Cinemalaya.
Read more: Short Films On Spotlight In The 16th Cinemalaya Independent Film Festival This August 2020
*The list of winners were updated at 12 August, 3 PM
Images Cinemalaya Foundation, Inc.