Contemporary Art Destination: Art Fair PH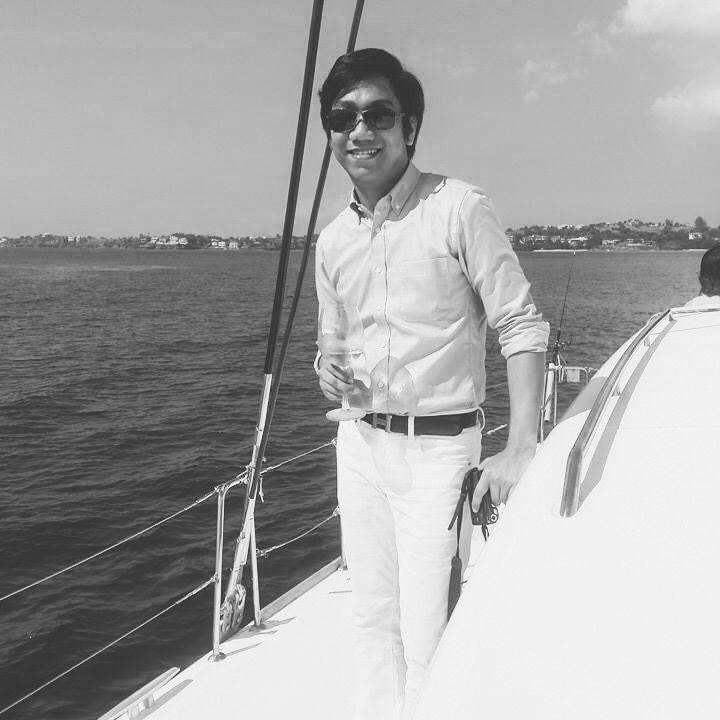 By Franz Sorilla IV
February 20, 2017
Now in its 5th edition, Art Fair Philippines 2017 prides itself as the premium art destination for modern and contemporary Philippine art in the world.
---
---
---
---
---
---
---
---
---
---
---
---
Held last February 16 - 19, 2017, Art Fair Philippines 2017 showcased a wide variety of Philippine modern and contemporary art at The Link carpark, located in Ayala Center Makati. In 2017, an additional floor, the open-air Roof Deck, was added to accommodate the thousands of people who increasingly come visit the fair since its inception (from 6,000 visitors in 2013 to 22,000 in 2016).
The overall exhibition design of Art Fair Philippines 2017 was a project of Leandro V. Locsin and Partners, curators of the Philippine Pavilion in the 15th Venice Architecture Biennale.
Ingrained in the Art Fair Philippines 2017's mission is the development of audiences for contemporary art. As part of its programs, the ART FAIR PH/TALKS and ART FAIR PH/TOURS were created in partnership with the Ateneo Art Gallery and Museum Foundation of the Philippines.
Featuring three talks a day, ART FAIR PH/TALKS included Canadian writer and sociologist of culture Dr. Sarah Thornton, former contemporary art chief correspondent for The Economist and author of several art world bestsellers such as Seven Days in the Art World and 33 Artists in 3 Acts. Also, Filipino historian, academic and journalist Prof. Ambeth R. Ocampo will talk on the solo exhibition he curated at the Ateneo Art Gallery of works by significant modern artist Arturo Luz, Philippine National Artist for the Visual Arts. Professor Tony Godfrey, teacher, writer, and curator, offered an exchange on often asked questions about contemporary art like what "masterpiece" or being a great artist may mean today.
ART FAIR PH/PROJECTS are new commissions in form of interactive and/or thought-provoking installations around The Link by internationally established Filipino visual artists. On the 6th floor, an installation by Jose Tence Ruiz, one of the artists who represented the Philippines at the Venice Biennale in 2015, takes center stage with a socio-realist commentary on the country's current political issues. Other artists commissioned for the 2017 line-up are Agnes Arellano, Elmer Borlongan, Patricia Perez Eustaquio, Emmanuel Garibay, Dex Fernandez, Mark Justiniani, Maria Jeona Zoleta, and the WSK group of sound artists. The 2017 recipient of the Karen H. Montinola Selection, a private grant created in homage to art patron Karen Hernandez.
On loan from the Julius Baer art collection is the video Telephones by award-winning Swiss and American artist, Christian Marclay. In this 1995 piece, he spliced scenes from over 100 classic films to put together a montage that features ringing phones and famous Hollywood names picking up calls in dramatic sequence.
The 46 galleries featured in the Art Fair Philippines 2017 were:
1335 Mabini, Altro Mondo Arté Contemporanea, Archivo 1984, ARNDT, Art Cube Gallery, Artinformal, ART LAB, Art Underground, Art Verite', Artesan Gallery + Studio, Avellana Art Gallery, Blanc, Boston Art Gallery, CANVAS, Edouard Malingue Gallery, Finale Art File, Gajah Gallery, Galería Cayón, Galerie Anna, Galerie Michael Janssen, Galerie Stephanie, Galleria Duemila, Gallery Kogure, Gallery Orange, J Studio, Kaida Contemporary, Asian Cultural Council/Leon Gallery, MO_Space, Nunu Fine Art, Paseo Art Gallery, Pinto Art Gallery, ROH Projects, Salcedo Private View, Secret Fresh, Silverlens, TAKSU, The Crucible Gallery, The Drawing Room, Tin-aw Gallery, Underground Gallery, Vinyl on Vinyl, West Gallery, XuArtspace, Yavuz Gallery, Ysobel Art Gallery, and YOD Gallery.
For more information on Art Fair Philippines 2017, please visit www.artfairphilippines.com, www.facebook/artfairph, @artfairph on Instagram and Twitter.